Halloween is just a week away, have you thought about a costume yet? Yes, it's that time of the year again when the kids can get all the free candy they want, and adults get to break away from the daily routine, jazz things up a little and play dress up.

But, if you are going to dress up for the occasion, you need to do it the right way. Instead of going solo, you should invite your friends – or even better, your colleagues. In fact, if the boss allows it, on Friday the 30th of October, you should all go to work wearing your Halloween costumes! Now that will be crazy – and some might say incredibly risky, but fun at the same time. Nonetheless, it will allow you to get to know your colleagues better, to have fun, and to be more productive. Need any more reasons? I don't think so…
See Also: How to Celebrate Halloween in the Office
So, before you go and buy yourself a costume, show these extremely creative ideas to your colleagues and see what they think. Dressing in character as a group is always more fun than doing it alone right?

Check out this list of 10 cool costumes that you can wear with your colleagues:
1. Toy Story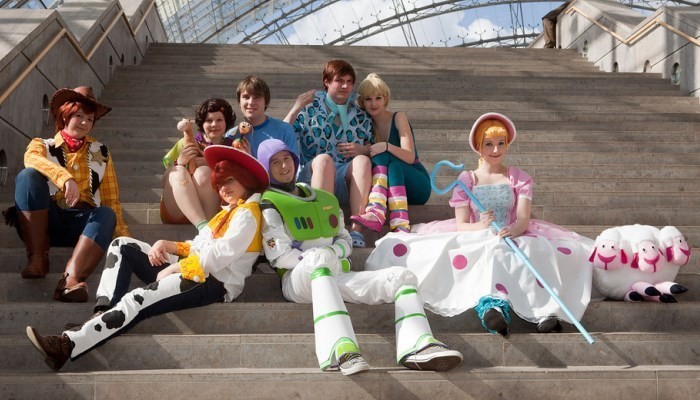 Who doesn't love Toy Story? But, you need to memorise some catchphrases like 'There's a snake in my boot' if you dress up as Woody or 'to infinity and beyond' if you're Buzz Lightyear. I mean, how can you dress up as Buzz Lightyear without saying his most famous catchphrase all night? Also, if are there any couples in the office, they could dress up as Mr and Mrs Potato Head!
2. Street Fighter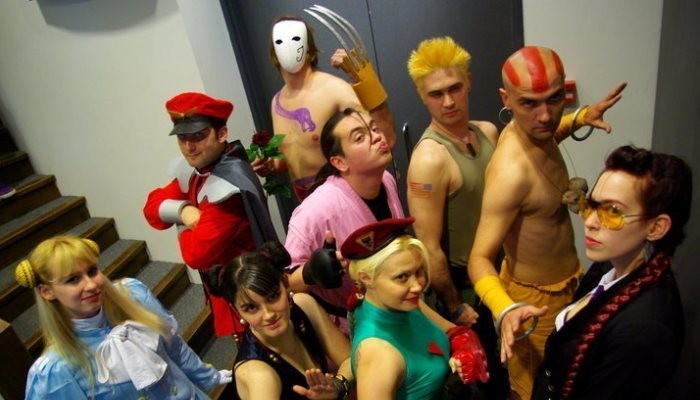 If you or any of your colleagues are 90's kids, then you are probably as excited about the Street Fighter V release in 2016 as I am. But, if you really can't wait that long why not get your colleagues to dress up as Street Fighter characters this Halloween. The most popular players who appeared in every Street Fighter game are Ryu, M. Bison, Ken Masters, Sean, Sakura, Chun-Li and Cammy. Just make sure you get to dress up as your favourite character. The last thing you want is to end up dressed up as Chun-Li if you are a guy.
3. LEGO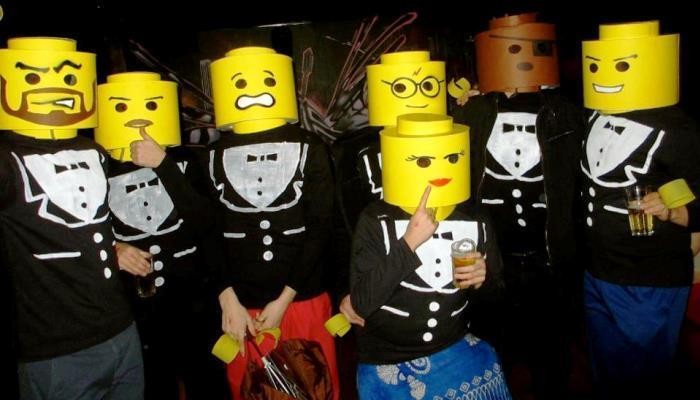 Become a LEGO person for a day and make your worries go away. There are so many LEGO costumes to choose from that you could even create your own tribe. If you are not trying to scare your boss, dressing up as a LEGO man or woman is a good idea as the costume is relatively easy to make, and super cute.
4. Super Mario Kart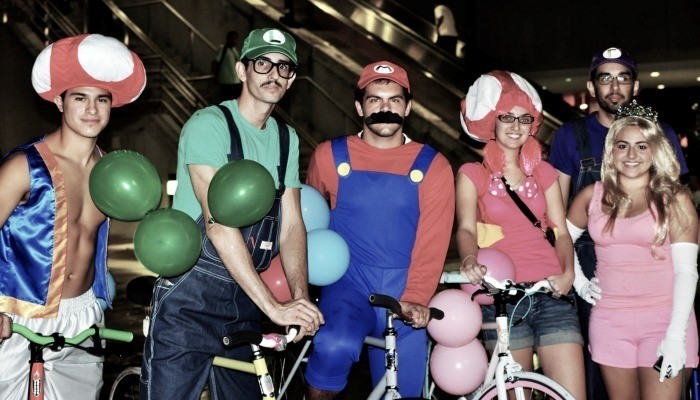 If you are a relatively small group of six or seven people, you can always go with Mario Kart. There is Super Mario, Luigi, Princess Peach, Waluigi, Bowser, Wario and of course Toad, the mushroom. In fact, you can even make your own vehicles and race each other along the hallway, as long as your boss and other colleagues don't mind the noise!
5. Mummies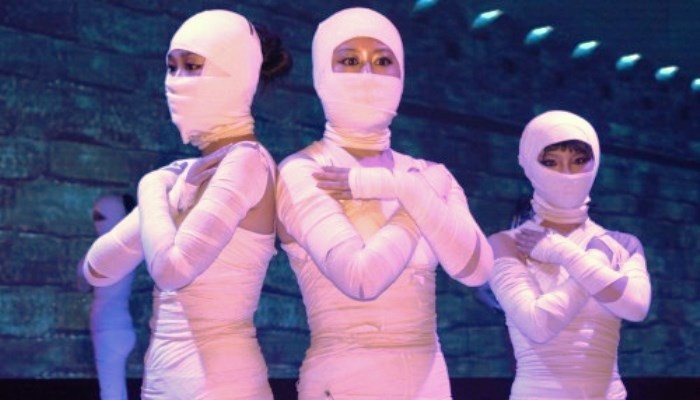 But if you are trying to be scary, don't be afraid to go overboard. Mummies aren't as mainstream as zombies, vampires or witches, so it is a good choice for Halloween! Just imagine an office being run by an army of mummies. Priceless.
6. Troll Dolls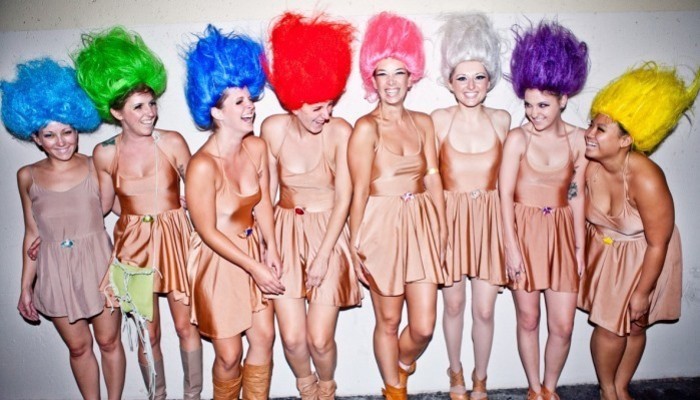 Then again, you can always dress up like a troll doll. It might be completely unprofessional, but it sure does look like great fun. It is an incredibly easy costume to make, and you can make it even more convincing by getting some colourful wigs to show off your messy troll doll hair.
7. The Sims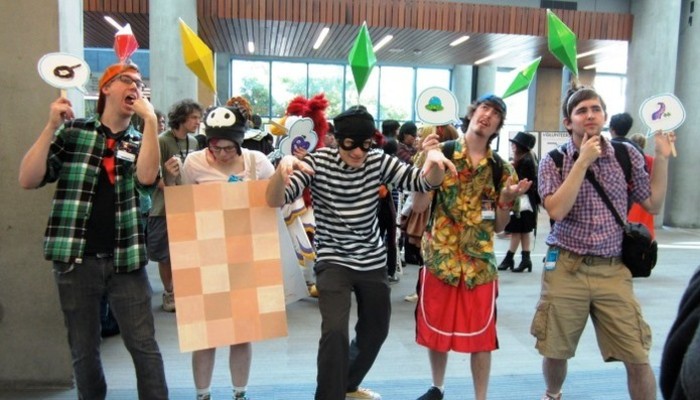 This costume is quite easy as it doesn't require special clothes to become a Sim. If you and your coworkers don't want to get into too much trouble or spend more than 10 pounds each to buy a costume, all you need to do is learn how to make a plumbob, which is the green diamond above your head. You get extra points if you can create different coloured-plumbobs to show your mood swings or find a cardboard box and pretend to be a naked Sim. That would be awesome!
8. Johnny Depp Alter-Egos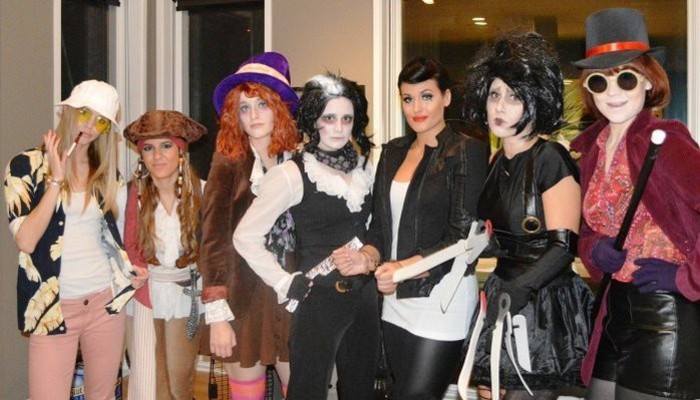 Thanks to Johnny Depp's acting prowess you have a huge number of options to choose from. There's Edward Scissorhands, Sweeney Todd, The Mad Hatter, Jack Sparrow and Willy Wonka just to name a few. Also, most of them are conveniently scary as hell, so it shouldn't be too difficult for you to get into that Halloween spirit.
9. Game of Thrones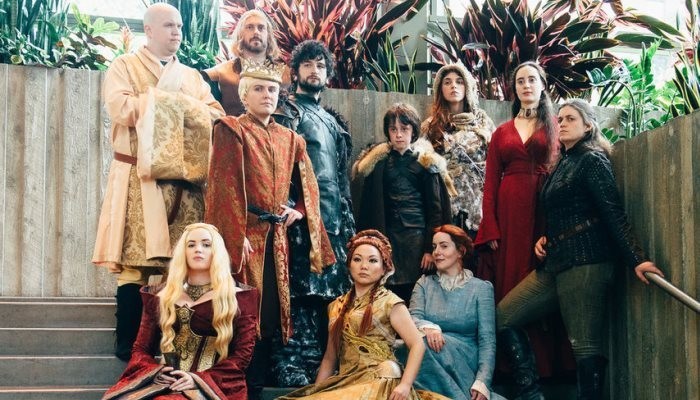 Dressing up as the cast of A Game of Thrones for Halloween will be super trendy this year. A white walker will probably be the creepiest option. But, if white walkers don't float your boat, the popular series has tons of main characters you can take inspiration from and each one has their individual style. So who are you going to be? For me, it would either be Cersei or Daenerys as they are by far the coolest!
10. Batman Villains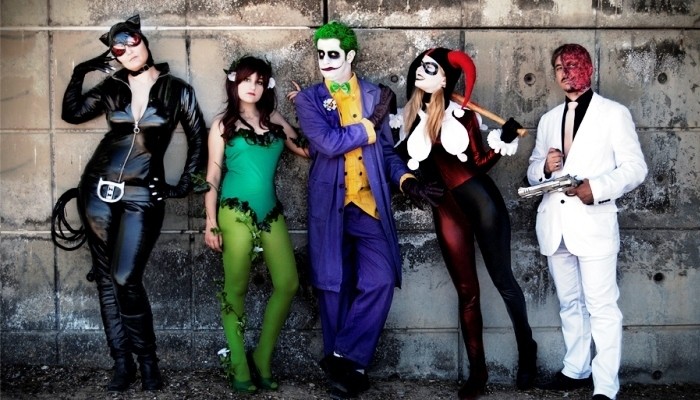 Why dress like a hero when you can be a villain? Batman gets all the glory and fame in the movies, so I don't see why he should be celebrated in real life too. Villains know how to have fun; they are way cooler and make you feel like such a badass. Plus, there are plenty of options to choose from. Just take a look at the 100 Batman villains.
See Also: 10 Costumes You Should Avoid in Your Office Halloween Party
All of these costume ideas are both funny and creative and will definitely make this year's Halloween at work unforgettable!
If you are worried about how you can achieve the look, perhaps you might want to check out at Amanda Chapman's work. Chapman is an incredible makeup artist and photographer who can use her face as a canvas completely alternating her appearance with just her make-up kit. If you and your colleagues need some makeup inspiration to complete your look, check out her self portrait series through Chapman's 31 Days of Halloween. It will blow you away!
So, what are you going to dress up as for Halloween? Let me know your thoughts in the comments section below…