Most of us know that the Italian culture is particularly famous for fashion, food and wine. No wonder then why Italy is home to the world's most renowned billionaires and business tycoons. Looking at the list of the Top 10 Italian Billionaires, you will immediately notice that many of the personalities making it into the list are barons behind famous brands that we come across at malls and department stores. 
Here's the list with the top 10 richest billionaires:
1. Michele Ferrero
Image source: targatocn
This man is the richest candyman in the world. He's the man behind Ferrero Group that produces Ferrero Rocher chocolates, Kinder, Nutella and Tic Tac. His net worth currently amounts to $23 billion. His company's  turnover was $10.5 billion in 2012, 8% up from the previous year due to growth in the Asian, Russian and US market.
2. Leonardo Del Vecchio
Image source: Forbes
The founder of Luxottica, the world's largest producer and retailer of sunglasses and prescription glasses has a net worth of $20.2 billion. Under the Luxottica group are the Sunglass Hut, Ray-Ban, Oakley and LensCrafters. Interestingly, this man grew up poor and spent much of his childhood in an orphanage when his father passed away.
3. Agnelli family
The Agnelli family makes one of the most renowned Italian industrial clans and owned Fiat for 115 years. The family investment company was worth $9 billion in net asset value when it was taken over by Johnn Elkann.
4. Miuccia Prada
Image source: Money&I
The Italian fashion mogul is the main designer of her namesake fashion house which was founded by her grandfather in 1913. Her net worth is currently $10.4 billion. She appears #75 in the World's Most Powerful Women list and #102 in the World's Billionaires' list.
5. Giorgio Armani
Image source: thestyleexaminer
Armani is Italy's 5 richest billionaire with a personal net worth around $1.2 billion. Armani Group scores significant growth numbers ever year despite Europe's economic struggles. The company's main revenue comes from China, where sales grew more than 30% in 2012. The Italian fashion mogul teamed up with a developer in Dubai to build luxury hotels, one in Milan and one in Dubai.
6. Patricio Bertelli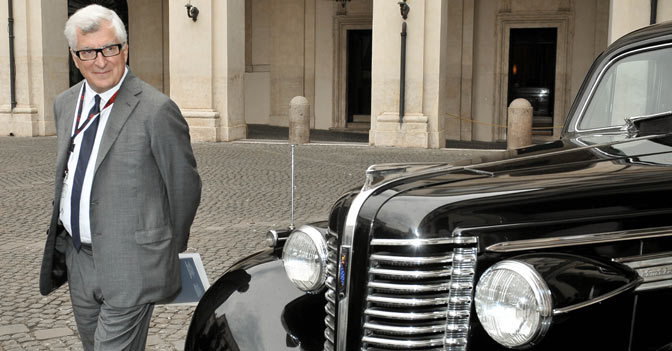 Image source: ilsole24ore
The Italian self-made entrepreneur started a leather accessories company and was married to Miuccia Prada in 1978. He currently holds an executive role in the luxury goods company. Both Prada and Bertelli were recently accused of tax evasion and saw their net worth decline due to a 15% dip in the value of Prada stock. Bertelli's net worth currently amounts to $4.1 billion and he is #365 in Forbes' Billionaire list.
7. Stefano Pessina
 This man is the largest single shareholder of Walgreen Co. A, the largest drug retailing chain in the US. Pessina has been the executive chairman of Alliance Boots which was formed after the merging of the pharmaceutical wholesaler Alliance UniChem Group and the UK pharmacy chain Boots group. The 73-year old man lives in Monaco and his net worth is $11.4 billion.
8. Gianluigi Aponte
Image source: New York Times
Aponte was a ferry ship captain who in 1970 launched with his wife 'Mediterranean Shipping', a cargo shipping venture, now called MSC. The self-made man also owns the fourth biggest cruise company, MSC Cruise and both of his children are involved in the management of the company. His net worth is now at $5.7 billion and he is a Swiss resident.
9. Silvio Berlusconi
Image source: zoomnews
Perhaps the most controversial man in Italy, Berlusconi is the owner of A.C. Milan, controlling shareholder of Mediaset, a leader of the center-right wing part Forza Italia until 2009 and has served as a Prime Minster three times. He and his family have built a fortune estimated at $6.2 billion according to Forbes
10. Paolo & Gianfelice Mario Rocca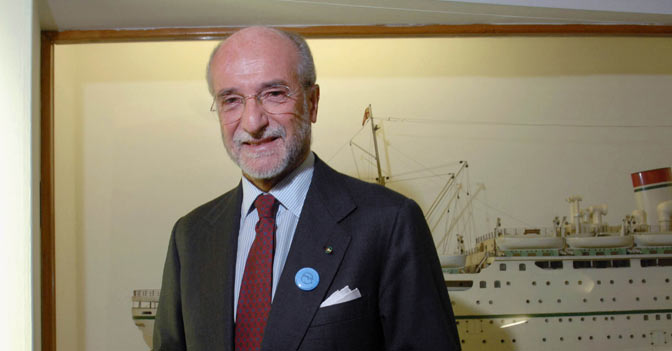 Image source: ilsole24ore
Paolo and Gianfelice Rocca are the grandsons of Agostino Rocca, an innovative engineer and entrepreneur  who built the industrial Argentina-based empire Technint Group.  The group is a pioneering steel production company. His net worth is currently at $4.1 billion and is ranked #370 in Forbes' Billionaires list.  
Italy has traditionally been one of the most important players in the world's economy and many of these Italian billionaires have made it to top the World's billionaires list thanks to their wisdom, deep intuition and entrepreneurial zeal.