When one is declared bankrupt, he or she is unable to pay outstanding debts. In the world of business and beyond, it is common for individuals and businesses to use bankruptcy laws for strategic purposes, such as protection from creditors for a certain period of time. Regardless of the context, filing for bankruptcy certainly does mean that the person is biting a lot more than he can chew.
In the sporting world, it is difficult to comprehend how athletes who amass millions of dollars throughout their entire careers end up bankrupt. In particular, bankruptcies are quite rampant in the NBA. According to a 2009 article published by Sports Illustrated, up to 60 percent of NBA players are declared bankrupt within five years of retirement. While these bankruptcies are often attributed to risky businesses dealings and extremely lavish lifestyles, it is clear that however much money you have, you could soon be waddling in bankruptcy if you spend it irresponsibly.
Without any further ado, here are 10 NBA players who went broke.
See Also: How to Succeed After Bankruptcy
1. Kenny Anderson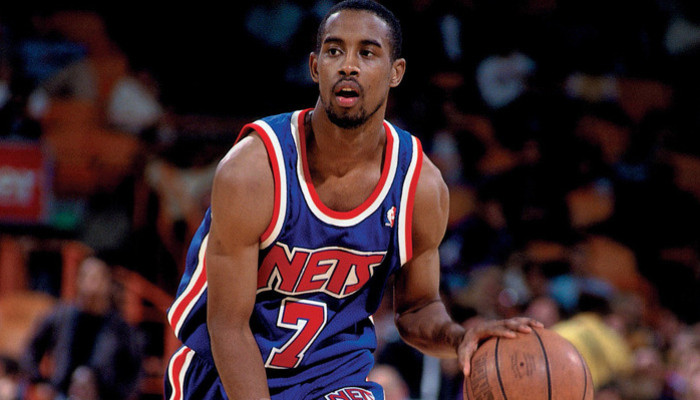 Born in New York, the world's financial capital, Kenny Anderson joined the NBA in 1991, becoming the league's youngest player at the time. He began his career with the New Jersey Nets, and played for several other teams including the Boston Celtics, Portland Trail Blazers, Atlanta Hawks, and Los Angeles Clippers. Although The Richest reports that Anderson earned about $60 million over the course of his 15-year NBA career, he filed for bankruptcy in 2005 – the same year he retired! The website attributes his bankruptcy to a lavish lifestyle (he reportedly spent over $50,000 in monthly expenses), and paying child support for his eight children. He may have managed to get over the troubles, though, and is worth about $800,000 today.
2. Antoine Walker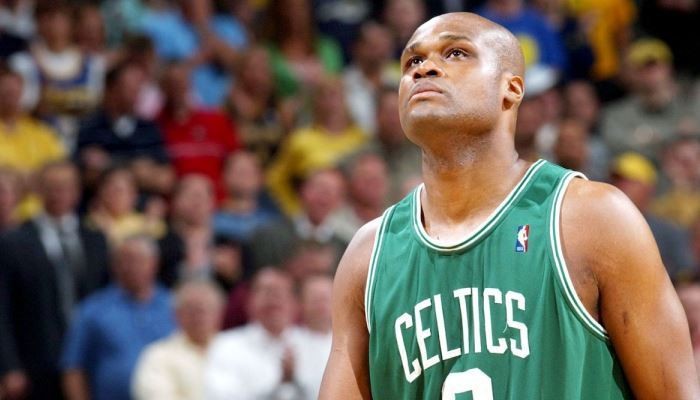 When you have a gambling addiction and a lavish lifestyle, you can run down a hefty bank balance of $110 million within just a few years. This is exactly what happened to Antoine Walker. The Boston Celtics star started playing in the NBA in 1996 and won a championship with Miami Heat in 2006. In between, he played for the Atlanta Hawks and the Dallas Mavericks. Walker called it a day in 2008 and filed for bankruptcy in 2010, declaring assets and debts worth $4.3 million and $12.7 million, respectively.
3. Vin Baker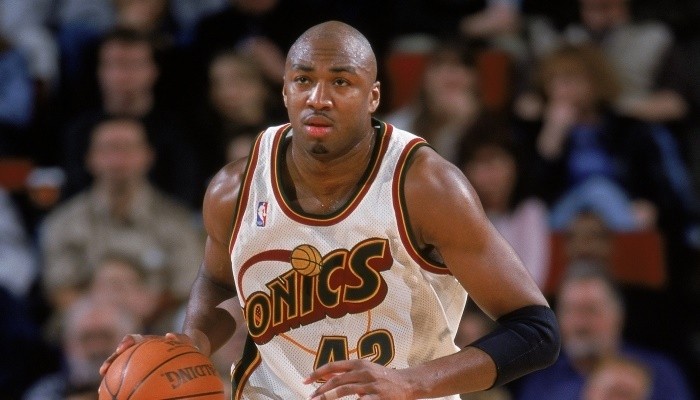 Vin Baker is another NBA star who has gone down the path of bankruptcy. He entered the NBA in 1993 through the Milwaukee Bucks, from where he would proceed to play for the Seattle SuperSonics, Boston Celtics, New York Knicks, Houston Rockets, and Los Angeles Clippers. Baker quit the sport in 2006, mainly due to his struggles with alcohol. Nonetheless, his NBA career earned him a huge junk of cash to the tune of $97.3 million. Needless to say, he blew up the cash in alcohol, gambling and unprofitable investments, and finally reached bankruptcy in 2010. Today, you can find Baker training to manage a Starbuck franchise somewhere in Rhode Island.
4. Rick Mahorn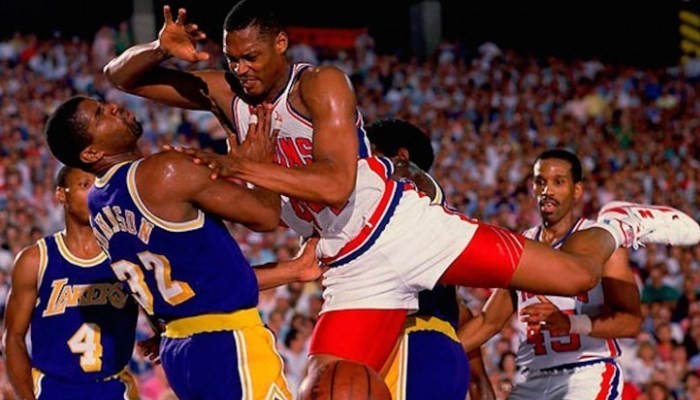 Rick Mahorn, a championship winner, was also hit by the bankruptcy bug in 2010. He began his NBA career with the Washington Bullets in 1980, before being signed by the Detroit Pistons in 1985. The power forward and center star played his last game in 1999 for the Philadelphia 76ers, and retired having earned about $6.8 million. Despite the decent income, Mahorn still managed to go under, mainly due to bad investments. When he filed for bankruptcy together with his wife, Mahorn had only $100 in cash and $1001 in the bank. Among their outstanding debts was a $55 charge at a local library!
5. Derrick Coleman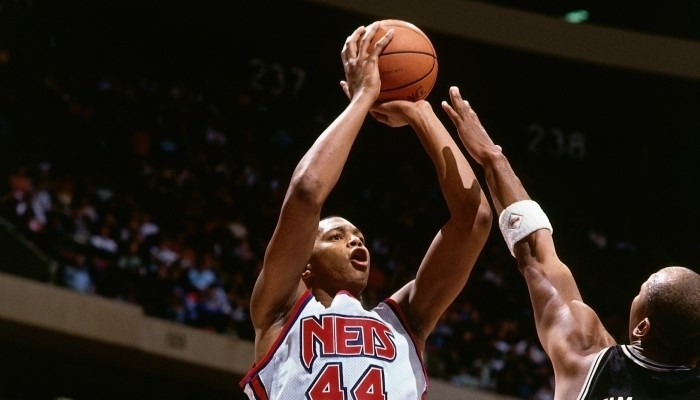 What would you do with $91 million? If you have worked for it, it would be sensible to treat yourself with some top of the range vehicles, get vacation homes here and there, and buy all the good things money can afford you. But if you take it upon yourself to stimulate the economy of your city or state, you are bound to come face to face with bankruptcy in record time. That is the story of Derick Coleman, a sportsman whose life in the NBA began in 1990 and ended in 2005 with gross earnings worth $91.3 million. Although he invested a large proportion of this cash, the struggling economy of Detroit – his preferred investment destination – ensured the investments failed. Coleman was declared bankrupt in 2010 with liabilities totaling $2.19 million.
6. Latrell Sprewell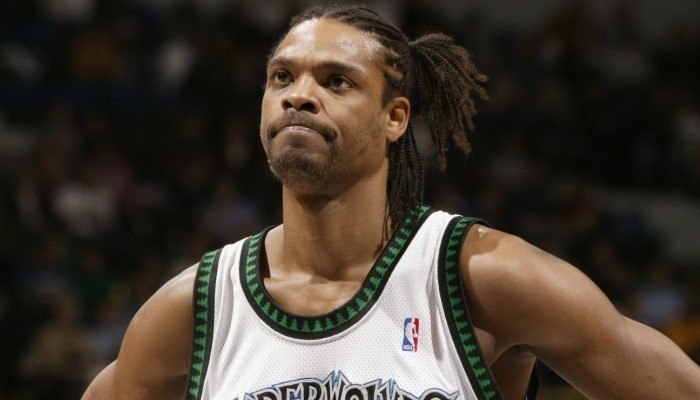 "I have a family to feed." Those are the words of Latrell Sprewell after rejecting a $21 million contract offered by the Minnesota Timberwolves. Even on the pitch, he was never short of controversy. In 1997, he was banned for 68 matches after being found guilty of choking his coach. Although his 12-year NBA career earned him over $100 million, a negative attitude and larger-than-life lifestyle caught up with him in 2009 when he filed for bankruptcy. Even though not much information is available about his current life, he must be yearning for another contract offer.
7. Dennis Rodman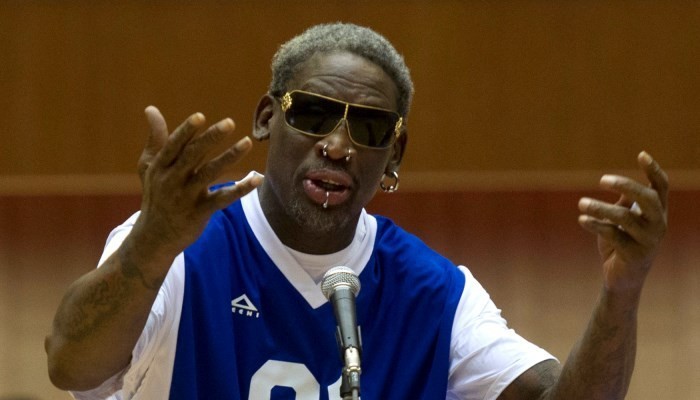 Dennis Rodman started his career in the NBA in 1996, and went on to play for the Detroit Pistons, Chicago Bulls, San Antonio Spurs, Los Angeles Lakers and Dallas Mavericks, winning five championships in a span of 12 years. By 2004, Rodman had earned over $25 million in NBA wages, but had already blown most of that money by 2005, thanks to lavish parties. Rodman retired in 2006 and filed for bankruptcy in 2012, after failing to pay up child and spousal support as well as meet his daily living expenses.
8. Shawn Kemp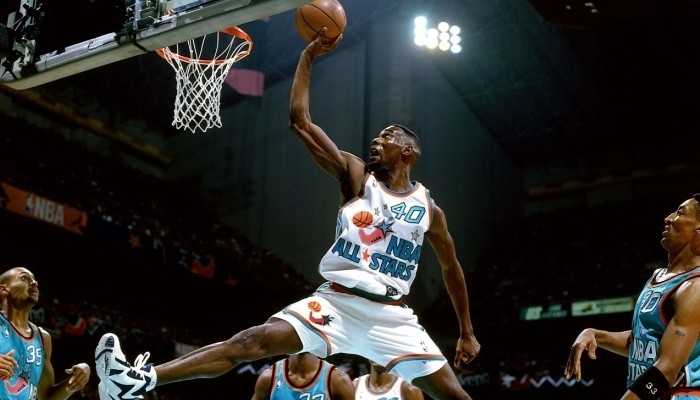 Drafted into the NBA by the Seattle SuperSonics in 1989, Shawn Kemp graced the league for 14 seasons. Although he didn't win the championship, Kemp was competent enough to secure a place in six NBA all-star teams. It is a pity that financial troubles didn't spare him. His NBA career earned him well over $90 million, but drug-related legal battles and hefty child support bills supplied a devastating blow to his savings. Unable to meet his expenses, Kemp swallowed the pride and headed for bankruptcy court in 2010. The retired star has since risen from the ashes, and The Richest says he currently has a net worth of $45 million.
9. Scottie Pippen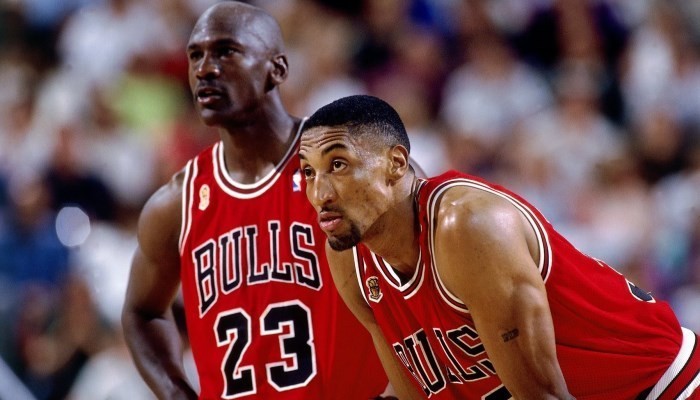 Money – a lot of it – can turn off some of your senses. It certainly did alter Scottie Pippen's train of thought. How else can one buy a $4 million jet that doesn't fly, and spend an additional $1 million to get it off the runway? That is Pippen for you! The Chicago Bulls legend earned about $100 million in his 17-year NBA career, and blew most of it thanks to sloppy investments and exorbitant legal fees. Although it is not very clear whether Pippen ever filed for bankruptcy, several publications note he did go broke sometime after retiring from playing.
10. Jason Caffey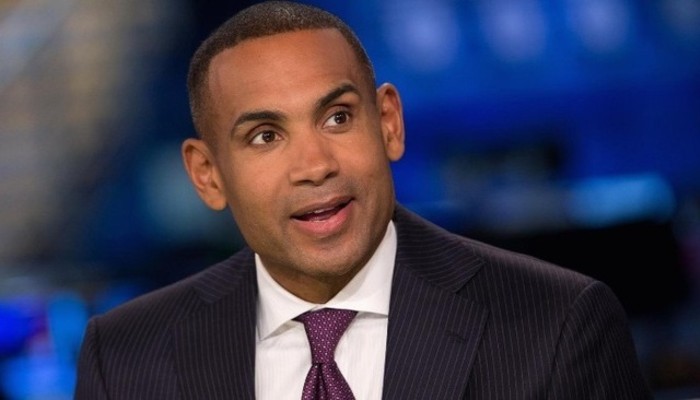 Life can even be tougher when you are broke, but the judges who are supposed to validate your claims think otherwise! Such is life for Jason Caffey, who filed for bankruptcy only for bankruptcy court judges to reject the filing. The power forward was signed on by the Chicago Bulls in 1995, winning two consecutive championships in the following years. He would also proceed to play for the Golden State Warriors and Milwaukee Bucks, before retiring in 2005. How Caffey couldn't build on a successful career that earned him over $34 million isn't really rocket science. By now, we all know the drill: bad investments, custom cars and houses, and several child support bills. The fact that a court rejected his bankruptcy claims means creditors had every right to go for whatever little amount of money he was trying to protect.
These are the riches to rags stories of some of the NBA players who couldn't sustain their millions. It is commendable that the NBA has introduced finance management programs to equip athletes with the knowledge and skills they need to soundly manage their personal finances and make the most of their wages.
What are your views on the financial misfortunes of these athletes? Do you think they deserved it? Join the conversation in the comments section below...