A business degree can open lots of doors for you, but, to succeed you need to know which doors you want it to open. These are your top 5 career options.
You probably know that a business degree is one of the most popular majors in universities across the UK. According to the Telegraph, UCAS received more than 280,000 applications to study business in 2014. This not only helps us get a rough idea of just how many business undergrads there are out there, but it also gives us a rough idea of just how many jobseekers looking for a business related job enter the job pool every year.

Luckily, however, a business degree can open many doors and finding a job across industries is relatively easy, so in essence, all you need to do is find what best suits your personality and what would be profitable for you.

To help you out we've come up with five of the best career options for graduates with a business degree so read on and let me know if you have any questions regarding the specifics of each career in the comment section below.
1. Actuarial Analyst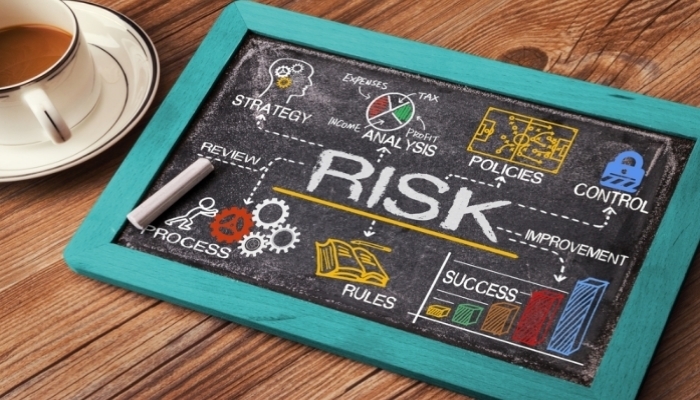 Job Description: An actuarial analyst (also known as an actuary) is a professional who assesses risks to come up with policies for their company. These risks could relate to anything, and they don't necessarily have to do with money.

For example, one of the most profitable industries for actuarial analysts is the life insurance industry as actuarial analysts are responsible calculating life expectancies and determining the policy premiums their companies charge.

Skills Required: To become a successful actuary you should have a strong mathematical ability, and you should have excellent problem-solving skills. You should also find data analysis thrilling as it's what you'll be doing for the better part of your day and you should also have some IT skills as you'll be required to use specialised software.

Starting Salary: The average starting salary is £20,000 but if you are a certified actuarial analyst you can earn up to £30,000 as a starting salary.

Responsibilities: Of course, being an actuarial analyst is no walk in the park so make sure that data is your thing before applying for this type of job. Make sure you test your concentration levels beforehand as you'll be required to work on complex calculations. You will also be expected to carry out statistical analysis so make sure that your mathematical abilities are up to speed. Also, you will be required to interpret data and produce reports and summaries for your data analysis which you will need to present in reports and summaries.

Work Experience: Although you may find employers are open to hiring jobseekers without any experience, to improve your chances make sure that you try to intern with a company before applying to a firm you really want to work for. Also, if you are still at university, you should know that joining a society that can help hone your employability skills and will go a long way in improving your chances.
Read more about how joining societies can help you gain transferable skills here.
2. Corporate Investment Banker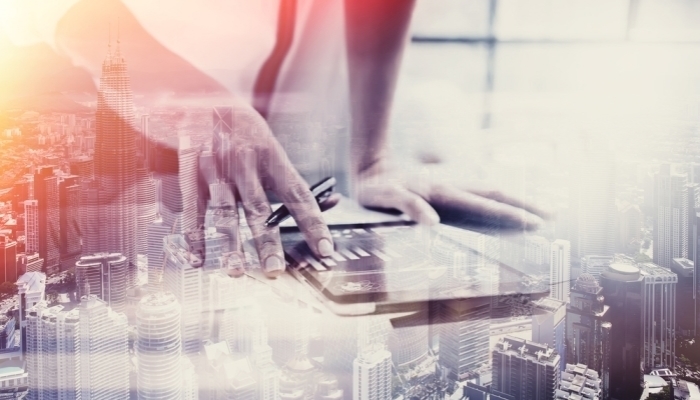 Job Description: A corporate investment banker provides financial services to different companies and institutions. If you are passionate about this career, you might even end up working for the governments since corporate investment bankers are essential in helping a country manage its finances.
Types of Corporate Investment Bankers: A corporate investment banker is responsible for managing strategic and financial opportunities, like merges and acquisitions. Of course, there are many types of corporate investment bankers, and they all tackle different aspects of corporate finance. The three types below are the most important categories you can look into for career opportunities.
Corporate Finance: Corporate investment bankers will need to assist clients with expansions to increase profitability and have knowledge of legal and regulatory issues, but the one thing that unites all corporate investment bankers is that they need to have a thorough understanding of their clients' industry.
Debt Capital Market Management: Another corporate investment banker direction is to get into debt capital market management. This field includes working with lenders such as financial institution agencies and private companies to design and restructure debt obligations.
Equity Capital Markets: There is also the possibility of getting involved with equity capital markets which includes advising clients on how to raise capital. To do this job, you'll need to research and analyse products and markets so you should also have a thorough understanding of the market as a whole.
Responsibilities: To work as a corporate investment banker you'll require a high level of creativity, especially if you are hoping to become successful in your career. You will need to constantly identify new business opportunities for your clients so you should have a knack for innovation as well.
Starting Salary: The average starting salary of a corporate investment banker is £30,000-40,000, but often pay is based on performance and with the bonuses, salaries can triple. However, you should know that the high pay comes with a stressful environment and long hours.
3. Business Analyst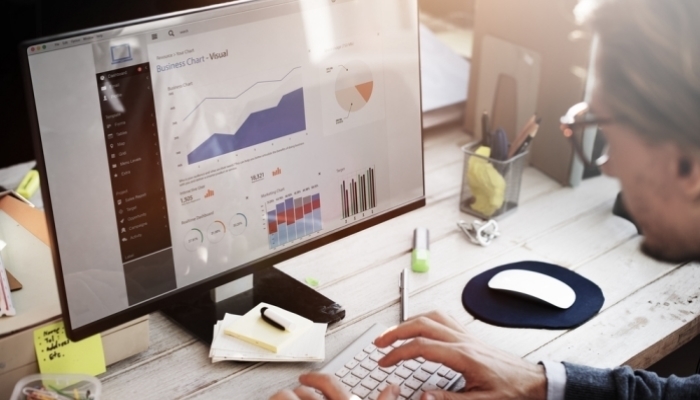 Job Description: Another career option for the graduate who is interested in pursuing a career in analysing data, being a business analyst can be an incredibly profitable career option. A business analyst is essentially responsible for creating solutions for problems that derive from his data analysis.
Responsibilities: Business analysts generally work in firms and their duties include helping the company manage and plan financial goals. To do that, the business analyst needs to understand how the company operates to anticipate future needs and create solutions for those needs. Many business analysts use software systems to help them identify future needs, but you may also be required to work with different departments within a company to understand their processes and identify their needs.

This position can be very rewarding professionally as you'll be expected to provide insight on how to help the company achieve its goals. A business analyst can make a real difference to an organisation, and they can also increase employee satisfaction levels. Of course, to do that you'll be required to constantly come up with suggestions on how to improve the operations of the company (either for specific departments or the company as a whole).
Starting Salary: The starting salary for a business analyst is between £21,000 and £31,000 and while most business analysts permanently work with a company, you can also freelance once you have gained experience. Expert freelance business analysts can charge as much as £350 per day. However, completion can be extremely high, but a business degree can actually give you a leg up on competition.
Work Experience: Work experience could go a long way to helping you get a job with a reputable firm so try to volunteer before applying for an actual job with charitable causes and produce results in regards to the function of their organization before moving on to apply for a full-time job. You can even take advantage of summer internships if you are a student as they can not only offer you valuable networking connects, but they can also help teach you everything you need to know about this career option.
4. Forensic Accountant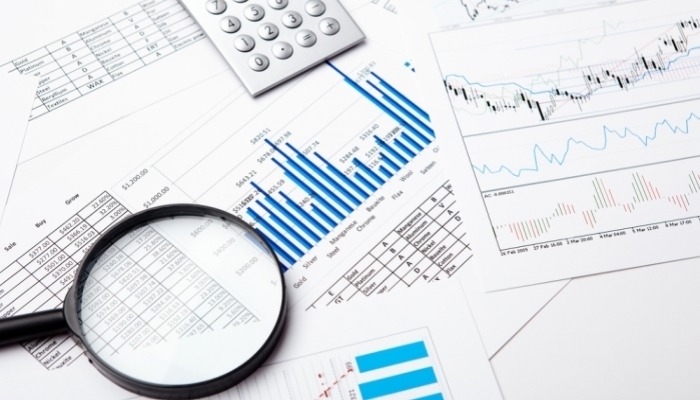 Job Description: Although primarily an accounting job, this career option is open to graduates with a business degree as well. Graduates who are attentive to detail with excellent numeracy skills will excel in this field. Of course, to become successful in this field you'll also need to enjoy doing some detective work as well.
Responsibilities: A forensic accountant uses their accountancy skills to investigate financial discrepancies and inaccuracies. Essentially, a forensic accountant is responsible for identifying frauds and financial misrepresentations so if you are interested in this career you'll need to enjoy uncovering information and identifying irregularities in documents and reports.
You'll also need to be able to identify exact losses and trace illegitimate funds. All these you'll need to put into reports and present them to employers with suggestions on how to rectify these situations and avoid similar situations in the future.

It's worth mentioning that forensic accountants don't just do investigating as companies don't require someone to monitor irregularities on a full-time basis. Most forensic accountants work in fields such as commercial litigation or professional negligence etc. so expect to be hired by a firm that's looking to minimise its risk of financial problems.

This career became especially prominent after the financial crisis of 2008, and experts estimate that it will continue to grow as financial environments are very fluid at the moment.

If you choose to pursue this career path, you will be expected to extract data from financial records, to conduct forensic analysis and to prepare reports from your findings in terms that can be understood by laymen.
If you choose to pursue this career path you will be expected to extract data from financial records, to conduct forensic analysis and to prepare reports from your findings in terms that can be understood by non-experts.
Starting Salary: The starting salary for forensic accountants is over £24,024, and you should expect this compensation to increase as you gain work experience. Of course, a position of such great responsibility comes with its problems, including working long hours. If you are interested in kick starting your career in forensic accountancy, you should consider taking an internship with an accountancy firm.
5. Marketing Executive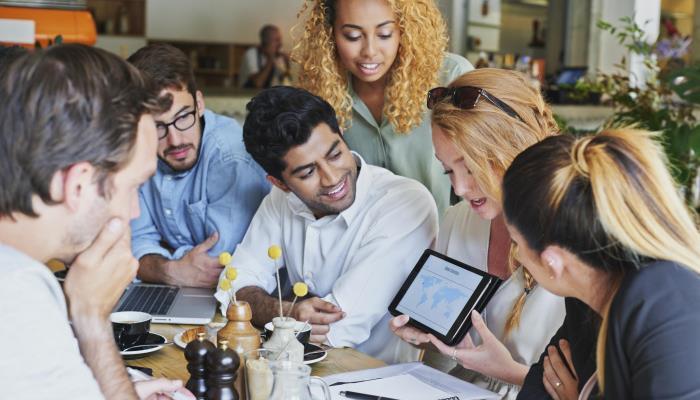 Job Description: Not one of the most obvious career options for business graduates, marketing can be a lucrative industry for the more creative types. Breaking into this industry will not be hard for you as your background in data analysis will be valuable. Employers are interested in candidates with excellent analytical skills as it's important for any marketing professional to be able to interpret data and find solutions that benefit the company.
Responsibilities: Responsibilities include communication with target audiences in innovative ways and managing the production of various marketing materials that can be used to attract people to your brand. A financial understanding is also essential as you'll be required to source and secure sponsorships and manage budgets, while your analytical background will come in handy as you'll be expected to do market research and data interpretation.
Starting Salary: Marketing assistants' and trainees' salaries start at £17,000 but this increases as you gain experience. In fact, a marketing director can earn over £86,000 a year.
Having a business degree can open a lot of doors for you, even in this unstable economy. The key is to take your skills and interests into consideration and find a job that suits you as an individual and as a professional alike as this is the only way to ensure career satisfaction.

Are you interested in any other career options? Let me know in the comment section below and I will answer all your questions.