Women have come a long way within the workforce. We are now seeing more top female professionals than ever before. Although opportunities appear to be equal, is equality truly present? An article written by Harvard University in 2010, explained that women were only making 77 cents compared to every dollar that a man was earning.
This data was reported out of the United States, where the gender gap is lower than many other countries. With that being said, the gender gap has barely tightened since the mid-1990's. A recent report has shown that older woman within the UK are earning up to a third less than their male counterparts for the exact same role. 
The Current Income Gap Within the UK
Yes, pay differences are nothing new. If you are in a highly skilled position with an extensive background, you will make more than someone in another chosen career. For example, an executive manager will make more than someone that works as a nurse.
The average pay within the UK is £12, which has barely changed in a decade. However, the price of living is continually rising. Food prices are increasing, electricity prices have risen, and it's hard for people to keep up.
Although it may be hard to make rent for many people, another sub-group of the population have seen their pay dramatically increase over the past decade. Some of the top positions have executives earning far more in one year than most people will see in their lifetime.
Majority of people in the UK who are considered 'poverty' are actually actively working. It's just simply not enough to keep up. It has been found that other European countries have narrowed this pay gap, while still having a highly efficient economy.
Sure, the super rich have a touch less, but that means the working class has that much more. If all of the earnings in the UK were shared more evenly regarding the top 1% of the richest people, everyone would be much better off. This is what's occurring within Denmark and The Netherlands.
To give you a rough idea of what this 'sharing of income' would look like, the numbers tells all. On a system similar to these countries, 99% of UK citizens would be better off, earning approximately £3000 per year, per household.
Yes, we may be used to this income gap as we recognise that some make more than others, but is that right? Many people work their whole lives, barely scraping by. Let's focus on another income gap scenario. How would you feel about people making less who are performing the exact same role?
This is what is occurring between men and women within management positions. Although the same tasks and roles are done between men and women, it has been found that women are making a substantial amount less as they age.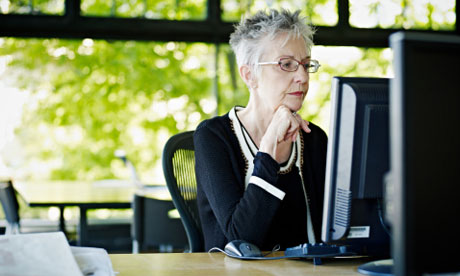 Women Will Have to Work Until Their Nearly 80 to Earn the Same as a 65 Year Old Man
Experts have reported that the figures are in fact painting 'a depressing picture' regarding the treatment of women in the workplace. The worst part is, many women are not even aware that their male counterparts are earning that much more.
These figures were extracted from 68,000 management positions across the UK (various levels of management were studied). Within this research it was assumed that both genders began working at approximately 20 years of age.
Based on a full-time career, working the same roles, their ending career salary did not match up. By the time men reached the age of 65, they will have earned a basic salary of £1.7 million. When women were compared, it was found that they would need to work until they were 79 to achieve the same total earned salary.
It appears that up until the age of 35, this income gap is relatively small. Employers seem to change their attitude towards women once they have reached their mid-career. It is not only the women losing out, but the employers as well. These women have so much to offer in terms of their skills, experience, and overall knowledge. They should be encouraged the same as their male counterparts.
The pay gap begins to increase as women age. Once a women is 46 to 60 years old, they are being paid 34% less than their male colleagues on average. This income gap increases approximately 28% from when these women were 20 to 25 (when the pay gap is 6% ob average, which still isn't equal).
The same has been reported for annual bonuses. For a director within a company, the normal annual bonus is £42,000 for a woman, while men are receiving £53,000. That is a £11,000 gap that needs to be addressed.
These shocking figures need to be taken seriously. Changes needs to be made in order to narrow the gender gap. Income most certainly needs to be addressed, but it makes you wonder where else inequality is a major concern. There is no excuse for this difference regarding income and I am sure that we'll hear more within the coming weeks and months.