If your boss has a facial scar, wears khaki suits and is perpetually petting a white cat, then you could safely assume that you are working for a truly evil boss. The problem is you have to pay off your clown college student loans, pay the bills and feed your dependents (which is your hibernating turtle and you're not even 100% sure it's still alive). So how can you work for a truly evil boss.
See Also: Horrible Realities of Being a Dominatrix
1. Conflict Management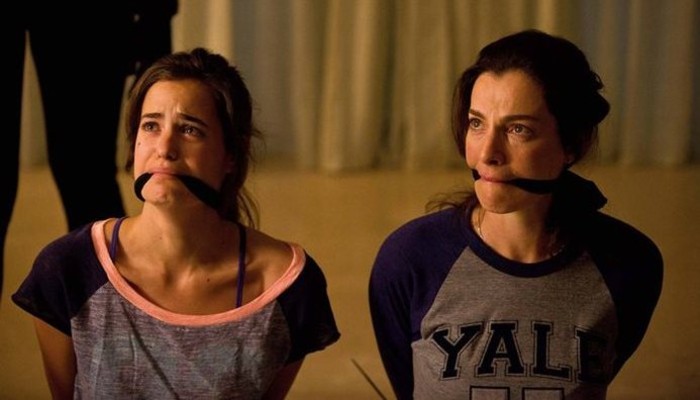 If Hollywood is to be believed (and why wouldn't you, Hollywood movies are always objective and truthful right?), then most really evil bosses die in an explosion-filled fire-fight with the good guys always managing to kill the unsustainably large private army of the evil boss.  So, when that time comes, you'll need to know what to do when the heroes: a) drive through the wall with a heavily armored but surprisingly stylish vehicle b) blow through the wall with explosives powerful enough to tear apart an extremely heavy door, but not hurt the heroes that were a few feet behind it or c) epic hero music starts playing. What you will need to do is strip down to your underwear, find a relatively secure room and tie your hands and feet, the heroes will find you and assume that you are a hostage.
2. Nefarious Acts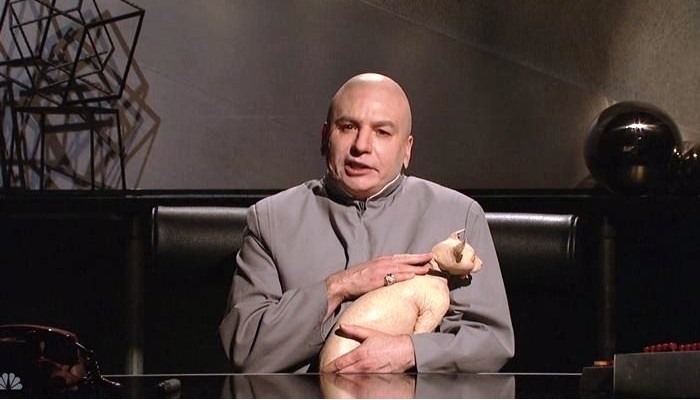 So like I said you don't pursue world domination with the same zeal your supervisors do, you just work for your evil boss because it pays the bills. So what if they want you to help them make the city's water supply glow in the dark or replace the honey with the almost identical maple syrup and wait until chaos ensues? You don't want to hurt anyone and especially not trick them into buying maple syrup instead of honey. After all, honey is for tea and maple syrup is for pancakes, reversing their uses could be catastrophic.

So, how do you politely ask not to be included. I mean the last guy that did that was dropped into a tank with genetically modified electric sharks. Well, there is a way to diffuse the situation and avoid the electric shark tank. Most truly evil bosses are willfully one-minded if they have a grandiose scheme in the works they most probably forget to sign off on the payroll or order the vending machines to be restocked. If asked to slip 10,000 tons of glow sticks into the city's underwater reservoir, say that you need to restock the vending machine, turn in last month's expense report or even that the electric sharks need feeding. The more boring, the better.
3. Resigning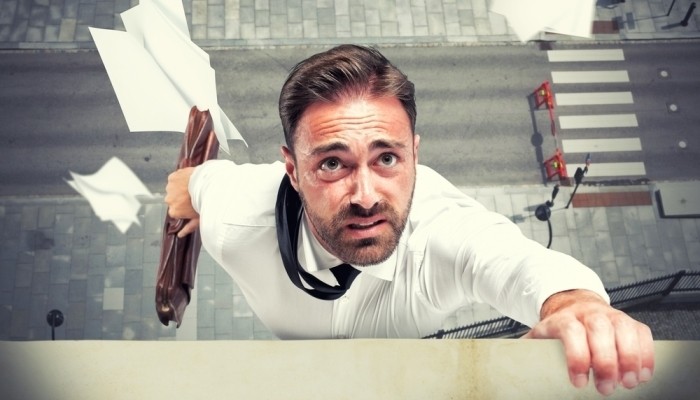 Usually, the only way to quit a job that is headed by a truly evil boss is feet first…as in being released from your mortal coil, kicking the bucket, buying the farm or getting the old yeller treatment. The problem is you love life, even though your life is really, really sad. Well, worry not, remember what I said about conflict resolution? Well, that's the only way you can get out alive, by faking being a hostage and hopefully having a hero save you.