We all know that after you get a job, your entire day schedule will change, and you will have to quit some of the things you used to do as an unemployed, free person. But you don't have to stop everything, all you need to is work your way around your new schedule. One of these things is exercising. Most people say that their working life gets in the way of their gym date.
See Also: Top 10 Exercises You Can Do at the Office
But, you don't have to join that group. One of the most efficient ways to keep you fit and healthy is by working out in the morning before work. If you get it out of the way first thing in the morning then you won't have to wait a whole day filled with stress and demanding activities to start exercising - you always feel exhausted at the end of the day. There are some studies that even encourage exercising on an empty stomach for muscle-building, fat-blasting and disease preventing advantages.

But how do you turn this advice from Satan into a new life-changing habit? Here is a quick guide:
1. Prepare for Success
If you want to do it the right way, the first thing you need to do is start off by scheduling your morning workouts - it is more likely to get out of bed and exercise if you write it down. But if you are going to start waking up earlier, you should also readjust your sleeping habits and go to bed earlier as well. Bear in mind that sleeping right is as important as exercising - it is recommended that you have at least 7 to 8 hours of sleep.

You also need to be as prepared as possible before you go to bed. Preparing your water bottle, laying out your clothes and finding your keys from the night before helps you eliminate all the barriers to getting ready quickly and out the door, so you can eliminate the chance of returning back to your soft pillow.
2. Get Up and Warm Up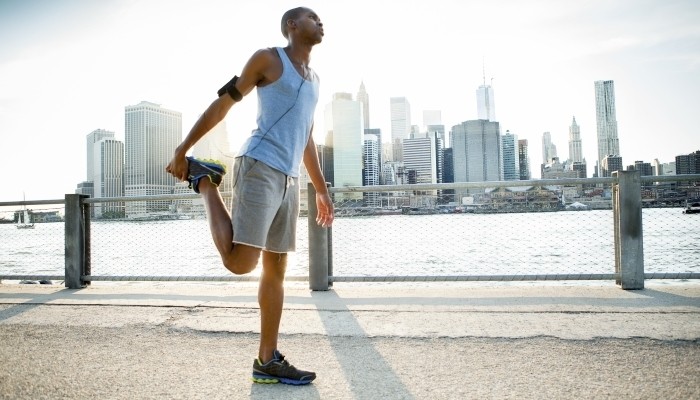 Don't just hop directly from bed into your workout routine, you will injure yourself because when we wake up, our muscles are very inflexible and stiff. Try moving your alarm clock across the room to slowly get you up and moving. But even before starting your standard workout schedule, start off wit low-intensity cardio to get your muscles limber and ready for the real deal.
3. Find a Workout Buddy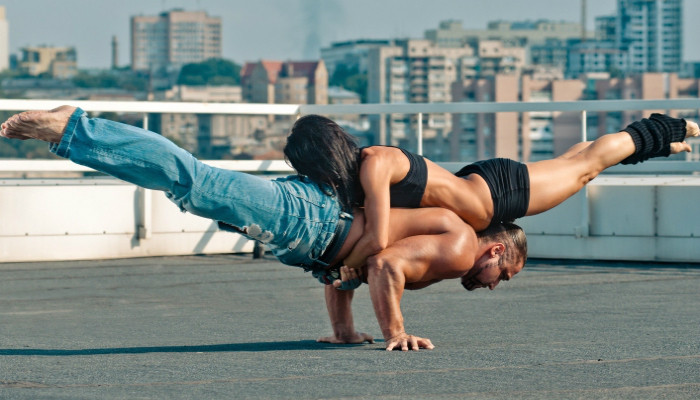 Sometimes, when you are thinking of working out by yourself, you start off by weighing the pros and cons only to end up staying in bed because you don't' feel like it. However, if you have a friend waiting for you, then you will feel obliged to show up for them. If you want to establish a good exercising regime you need to rely on accountability. If you have fun with your friend while exercising, you are more likely to stick to this new and enjoyable habit.
4. Create a Smooth Workout to Work Transition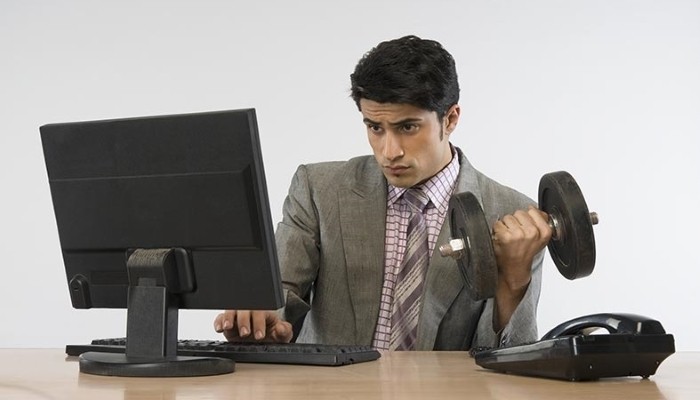 With so little to time to waste in the morning, you have to master your pre-workout prep - it doesn't mean that you only have to find your running clothes and trainers - it also means packing your work bag and office clothes.

You must also prepare your post-exercise meal - at least 20 grams of protein and fruits or vegetables are required. Another great idea is to add in a recovery carbohydrate such as a whole wheat toast. So, you could start prepping a dozen eggs on Sunday night so you can swiftly transition from running mode into business mode the next morning.
See Also: The 5 Minute Office Workout
The goal here is to make this a habit - starting your workout before work without thinking about it. You will see that you will eventually start craving your morning workouts instead of dreading them.

Do you have a morning working? Do you dread it or crave it? What is your trick? Your thoughts and comments below please...