This was a difficult list to compile because there are many vile and unpleasant jobs out there, and I had to pick the worst of the worst for this article. How I eventually settled the matter was by eliminating those jobs that gave something back other than money.

Thus the somewhat obvious candidate of Bomb Disposal Technician was discarded on the basis that it is a high paying job, well-respected, provides a very valuable and worthwhile service, and people working in this profession often feel a great sense of pride and honor to serve.  So it doesn't make the cut.

I also discarded other obvious choices such as Terrorist (because terrorists do not mind being terrorists) and Slave (because it is not a voluntary choice).
The individual criteria that I rated the jobs on were:
Pay - some people will endure almost anything if the money is enough
Respect - how will people react when you tell them what you do for a living?
Environment - the kind of conditions you'd be working in on a typical day
Safety - the level of danger involved in the job
These criteria were rated on a scale of 1 to 5 (with 5 being the best score), and then the job was given an overall total score to find it's position on the list. So without further ado, here is the dirty dozen, listed from best to worst, of the absolute worst jobs in the world.
See Also: The Worst Jobs in History
1. Pet Food Taster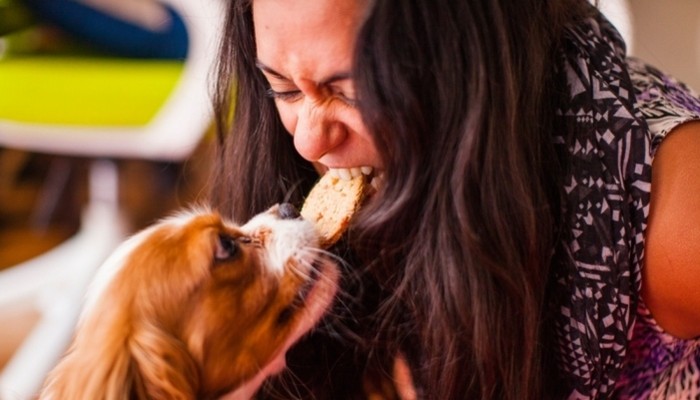 This job is not really so bad in comparison to most of the others on the list. It could be a bit unpleasant, and there's a slight risk of food poisoning. The worst things about this job are that you'll probably sometimes taste some really bad batches, and you could find it more difficult than average to make an impression at a speed-dating event.

To be successful in this role, you will need a highly developed palate and the presence of mind not to swallow anything but your pride.
| | |
| --- | --- |
| Pay | 3 |
| Respect | 2 |
| Environment | 5 |
| Safety | 4 |
| TOTAL | 14 |
2. Executioner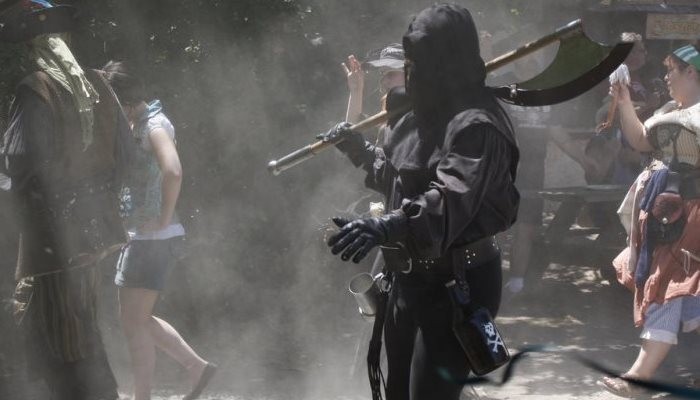 In a twisted way, some people respect this profession, and some of those involved in it are quite proud to do it, according to their own statements. The grim reality, however, is that most people view executions as state sanctioned murder.

The problem is that many innocent people have been executed; and so many police have broken rules to put people behind bars, that there could be hundreds or even thousands of people in prison who are not guilty of anything more than being tried in the wrong state.

Not many people, therefore, are likely to think highly of an executioner, except in a few extreme right-wing enclaves. It's a gruesome job where you end the life of other human beings.

Many executioners have to personally face the people they are executing, and just being near some of those people can be disturbing and unsettling. Some very crazy people have been executed, including Carl Panzram, who heckled and jeered at his executioner for being too slow.

No pun intended, but this is definitely a dead-end job.
| | |
| --- | --- |
| Pay | 4 |
| Respect | 1 |
| Environment | 3 |
| Safety | 5 |
| TOTAL | 13 |
3. Miner
On the plus side, the pay for mining jobs in developed countries is usually fantastic, and you sometimes get to use some cool equipment, depending on your exact role.

Other than that, there is not much else to recommend a career as a miner. You work very long hours in a dark, hot, noisy, unpleasant environment where you are (if you have any sense) constantly worried about dangers that include poisonous gas, explosions, exposure to radiation, earthquakes, and room collapse.

There are frequent media reports of miners becoming trapped underground, and tragically sometimes they never make it back to the surface.

If that's not bad enough, you also work in very remote locations, often isolated from friends and family for up to 14 days at a time.

If you want to live to old age, it's probably not the right job for you either. There are very few elderly former miners in the world, and the details published in this Hesperian Health Guide article will tell you why.

Miners appear to be able to cope with all the negatives by counting their money.
| | |
| --- | --- |
| Pay | 5 |
| Respect | 3 |
| Environment | 2 |
| Safety | 1 |
| TOTAL | 11 |
4. Matador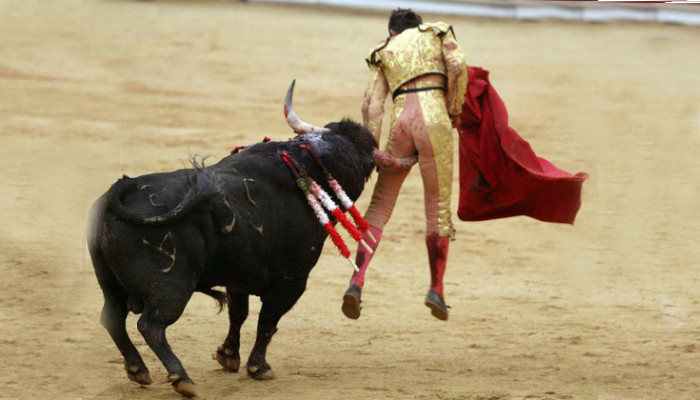 There are not many places in the world where you can legally pursue this profession. It is slightly difficult to assess the respect level for this work because it's a bit like mining in the sense that within certain specific communities there is a high level of respect dished out. But outside of those areas you'll generally be despised.

The hate comes from the fact that matadors are engaged in the business of goading innocent animals into an uneven fight to the death. If that's not enough, they also use cruel methods designed to ensure a slow and painful death under conditions of maximum stress.

There's an argument that this is part of the traditional culture of those regions where it is practiced. The counter-argument is that just because something is traditional does not necessarily mean that it should continue. Some traditions are bad.

For example, it was once the case that it was part of the traditional culture of the United States for people to own slaves. Today, per-capita slave ownership in the US is very low because people realized it was wrong.

Admittedly there are more individual slave owners in the US today than there were at any time during the previous 300 years, but it's not legal and on a per-capita basis, slavery is much lower.

So for these reasons, matadors do not get much respect in the world at large.

Being a matador is also a dangerous job. Aside from being gored or trampled, you could also slip on a puddle of blood and give yourself a nasty bump on the head.
| | |
| --- | --- |
| Pay | 5 |
| Respect | 1 |
| Environment | 4 |
| Safety | 1 |
| TOTAL | 11 |
5. Sewer Inspector
Some jobs are lousy, and some just plain stink. Being a sewer inspector probably falls into both categories, but the decent take-home pay may cause you to consider it.

Here's something else to consider, though... Sewer Inspectors do not go to inspect healthy, functioning sewers without problems.

No, they are usually sent to inspect sewers that have catastrophically failed in some way. This means almost your entire working life will be spent exploring the stinkiest and worst parts of a city, flushing out its bowels, so to speak.

Malfunctioning sewers could be blocked up by all kinds of things from trash, to dead animals, or dead humans.

There is a relatively high chance of contracting diseases, especially gastrointestinal, respiratory and skin diseases. Your hair and clothes probably won't smell fantastic when it's time to go home, and you could find your shower and laundry bills are really high. Good thing sewer inspectors are paid well.
| | |
| --- | --- |
| Pay | 4 |
| Respect | 2 |
| Environment | 1 |
| Safety | 3 |
| TOTAL | 10 |
6. Rodeo Clown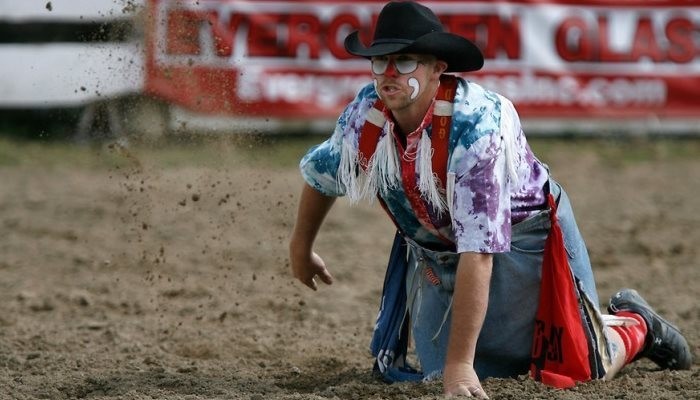 This is the kind of job you get when you either seriously love rodeos, or you just don't have what it takes to make it as a regular clown. Yes, even other clowns may look down on rodeo clowns, because it's such a dangerous and largely unrewarding job that there are few reasons for anyone to recommend it as a job.

As a rodeo clown, your job is to distract angry animals so that they don't hurt the people who have just been hurting them. Ironic, huh? But what's even more ironic is that by saving the guy who willingly put his life on the line for his 7 seconds of fame, you are risking your own life.

You'll earn yourself between $100 and $250 per day, on average, but you don't usually get to work every day or even every week. Maybe you could get the occasional tip from a guy whose life you saved, but it's unlikely given that you are anonymous under all that clown makeup.

There is no job security, you have to work in dusty and smelly conditions, and there's a time limit on how long you can realistically continue to do this job before you get too old and too slow to beat the odds.

While you may be a clown, there is little to laugh about. The animal that will be chasing you is big, powerful, and very angry. And you'll be running in over-sized clothes, none of which will protect you if you do get hit by the animal.

Jobs don't get much more crazy than this, and when you look at the risk vs. rewards factor, I'm sure you'll agree that to get into this profession, you'd have to be some kind of clown.
| | |
| --- | --- |
| Pay | 1 |
| Respect | 3 |
| Environment | 4 |
| Safety | 1 |
| TOTAL | 9 |
7. Street Prostitute
Some people imagine a glamorous life of getting paid to have fun. The reality does not usually work out that way. Prostitution is a seriously dangerous game, where the odds are against long term survival.

Most prostitutes have pimps who can be notoriously unpleasant. No matter how many precautions you take, you are always at risk of catching sexually transmitted diseases.

You will constantly be exposed to the possibility of rape, murder, assaults by other prostitutes, and customers who want to do things you never bargained on which can include torture and even mutilation.

Then there's the potential of vengeful spouses tracking you down and attacking you. In many places, prostitution is illegal, so you also risk going to prison if you get caught plying your trade.
| | |
| --- | --- |
| Pay | 3 |
| Respect | 2 |
| Environment | 2 |
| Safety | 2 |
| TOTAL | 9 |
8. Animal Masturbator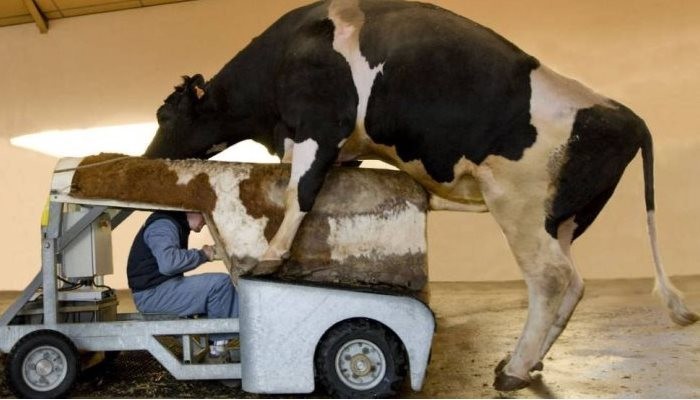 If you think prostitutes don't get much respect, wait til you start telling people you work as an animal masturbator. Of course, some people in this industry like to go by highfalutin job titles such as "Artificial Insemination Technician" or "Breeding Assistant", but let's be honest here... we all know what you really do!

Yes, for some of you out there, helping your uncle jack off a horse is more than just a tricky grammar exercise.

Being an animal masturbator is a dangerous job. It can be messy, and you can be injured. Not to mention the potential for some serious RSI.
| | |
| --- | --- |
| Pay | 2 |
| Respect | 1 |
| Environment | 4 |
| Safety | 2 |
| TOTAL | 9 |
9. Intensive Livestock Farm Hand
Intensive livestock farms, also known as feedlots and battery farms, are high production environments that put money-making as the highest priority and animal welfare as the lowest priority.

As a worker in one of these places, you'll spend all day in an environment that smells very bad.

You'll be potentially exposed to serious pathogens while at the same time being required to strictly protect the animals from any pathogens that you might be carrying. This is because all the genetic modifications and inbreeding being applied has resulted in animals with seriously weakened immune systems.

It's also usually physically dangerous work, very strenuous, and the pay is usually minimum wage. Job security is poor, and you are regarded as easily replaceable.

On top of that, when you tell people what you do for a living, you'll cop an earful (at the very least) from anyone who has the least inclination towards animal activism or vegetarianism. It takes a special kind of person to regard living beings as a product.
| | |
| --- | --- |
| Pay | 1 |
| Respect | 2 |
| Environment | 2 |
| Safety | 3 |
| TOTAL | 8 |
10. Lumberjack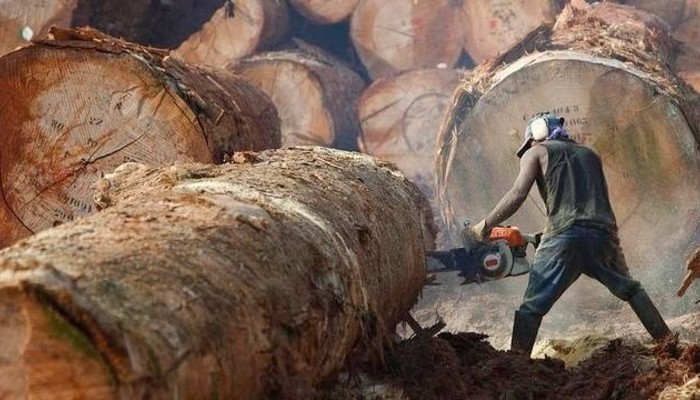 Lumberjacks once had quite a glamorous image due to writers like Jack London, who portrayed them as the ultimate symbol of masculinity. If you like being cold and you enjoy the company of lumberjacks, this might be the occupation for you.

Before you sign up though, you'd better know that the pay is really low, the danger is really high, and the conditions are generally horrible. You're out in the forest in danger of attack by bears, wolves, snakes, and enraged environmentalists.

They are enraged because you are destroying nature and contributing to the demise of the planet. Deforestation is contributing to a serious decline in animal populations, and many species are facing extinction because of it.

To be a real lumberjack, you have to develop the mindset that jobs (yours especially) are more important than anything else. Then stick to that line aggressively in the face of all opposition.
| | |
| --- | --- |
| Pay | 2 |
| Respect | 2 |
| Environment | 2 |
| Saefty | 2 |
| TOTAL | 8 |
|   |   |
11. Poo Diver
You may think I made this one up, but it's a real job. Strict environmental laws in some countries prohibit the use of chemicals to break down human waste, so the job is left to naturally occurring bacteria. The issue with this is that the good bacteria responsible for this task are aerobic bacteria, meaning they need oxygen to survive.

To ensure the bacteria get enough oxygen, the poo has to be churned. Machines are not infallible, and they do break down. The conditions that exist in a giant vat of poo are such that machines are likely to break down more often than they would in other environments.

This is where you come in as a professional Poo Diver. Your job is to leap into the giant vat of poo and repair the machine or clear whatever is obstructing it. Sounds like fun? Well, don't let me stop you!

The pay is excellent for this job because almost nobody wants to be a Poo Diver. If you ask 100 random strangers if they would like to join you in a giant vat of poo, it is likely that you would get zero positive responses. It's just not the kind of job you would do for anything other than the money.
| | |
| --- | --- |
| Pay | 5 |
| Respect | 1 |
| Environment | 1 |
| Safety | 1 |
| Total | 8 |
12. Slaughter House Worker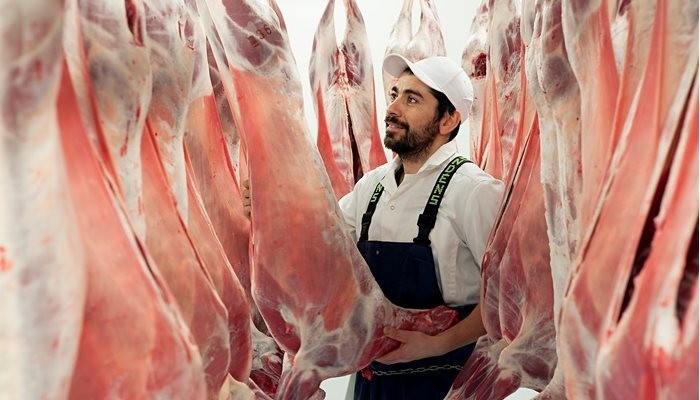 This job scored the lowest score of any job on the list, with just 6 points. If your job comes in 2 points below professional Poo Diver, that means your job really sucks!

Why is it not a good place to work? For a start, it's really dangerous. So dangerous, in fact that the American Meat Industry Employees Union (AMIEU) claims it is the most dangerous job in America.

That means being a meat worker is more dangerous than being a lumberjack, a soldier, a firefighter, or even a poo diver.

Pay is notoriously low in this profession, and the working conditions are horrible. Therefore, it deserves its place as officially the worst job in the developed world.
| | |
| --- | --- |
| Pay | 2 |
| Respect | 1 |
| Environment | 1 |
| Safety | 1 |
| TOTAL | 5 |