When I become a billionaire, I will buy a customized private jet, a private island, a couple vacation homes, luxury cars, and all the other goodies money can buy when you're rich and famous. My desires are not farfetched since they reflect the actual lifestyles of many rich people. However, there are a few millionaires – and billionaires – out there who live surprisingly modest lives. They mostly use their money to expand their businesses and to also help those in need. Want to know them? Keep reading.
1. Warren Buffet

City A.M.
Warren Buffet, aka the Oracle of Omaha, is an American investor, philanthropist, and the CEO of Berkshire Hathaway. According to Forbes, Buffet is also one of the richest people in the world with a net worth of about $72 billion. Now, one would expect a person this rich to live in an expensive house somewhere in Beverly Hills, Coral Gables, or any other neighborhood where the super rich flock. Not Buffet! He still lives in Omaha, Nebraska, in the same house he purchased back in 1958 for $31,500. And for his wedding, he didn't fly over to Paris or Rome. He chose to say "I do" in his daughter's house, in a low-key ceremony attended only by close friends and family. Although he did treat himself to a brand new Cadillac sometime in 2014, he traded it in with an old Cadillac and topped up the balance in cash!
2. Mark Zuckerberg

International Business Times
At just 31, not many people can achieve what Mark Zuckerberg has. Despite being a billionaire at such a young age, the Facebook founder is by default a simple guy. Zuckerberg has confessed to having only one drawer in his bedroom, which he uses to keep his iconic grey T-shirts. Indeed, from his clothes alone, you can tell he leads a modest lifestyle. During product launches, you will always find Zuckerberg in his grey T-shirt, which kind of makes him look like a jobless tech graduate pitching a product to potential investors. He doesn't do flashy cars, either. In fact, one of his most recent purchases is a Volkswagen Golf. Of all cars he could buy, he chose one that cost about $20,000. Incredible!
3. Carlos Slim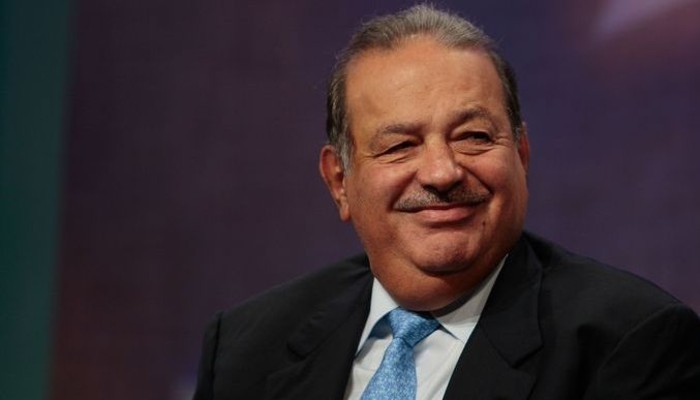 Forbes
Carlos Slim Helú is yet another billionaire who leads a very simple life. The Mexican business magnate has made a fortune from his holdings in several Mexican businesses. Although he owns a real estate company that develops and sales high-end property in Mexico and beyond, Slim still lives in the same neighborhood he grew up in and has no intention of moving out of his 30-year-old, 6-bedroom house in Mexico City to a palatial home. Slim doesn't wear any expensive watches, nor does he own yachts and other luxury goods. He, however, has a soft spot for the finest Cuban cigars and a deep passion for fine art.
4. Amancio Ortega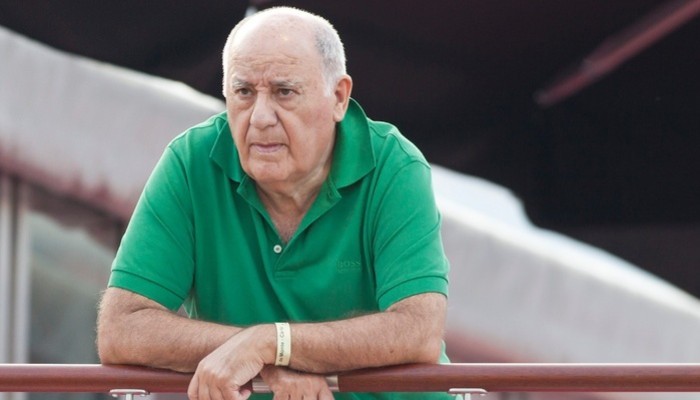 Business Insider
Amancio Ortega is a Spanish fashion entrepreneur. His company, Inditex, is well-known for its Zara clothing and accessories. With a net worth of over $74 billion, Ortega has what it takes to afford private islands and several palatial homes. It is, therefore, surprising to learn that he and his wife reside in an apartment building in La Coruña. Even more amazing is the fact that a man who has spent much of his life building and running a company that makes and sells fashionable clothes wears ordinary suits. At work, he freely interacts with other employees and even eats lunch at the company cafeteria.
Although Ortega owns a custom-made private jet, you can't really take his otherwise simple life away from him.
5. Tim Cook

Fast Company
Although Tim Cook is not a billionaire yet, he is definitely on his way there. With an annual salary of about $9.2 million, the Apple chief executive is no doubt super rich.
At first sight, Tim cuts an image of a person who is truly laidback and humble. True to this image, he does indeed lead a simple lifestyle. While other flashy and flamboyant executives wear designer suits, Tim often wears sneakers, jeans and casual shirts. And while he can afford an expensive home in California's Silicon Valley, he resides in the same 2,400ft condo in Palo he bought back in 2010 for $1.9 million. Tim has previously been quoted as saying, "I like to be reminded of where I came from, and putting myself in modest surroundings helps me do that. Money is not a motivator for me". True that!
6. Christy Walton

El Comercio
When John T. Walton, son of Walmart founder Sam Walton, perished in a plane crash in 2005, his wife Christy inherited around 50 percent of the giant retailer. Though she has managed to grow the company's fortune into billions of dollars, Christy still leads a very simple life. Despite the vast riches, she chose to raise her son in the outskirts of San Diego where they lived in an old Victorian house. And when they moved, Christy donated the house to a charitable organization.
7. David Cheriton

Forbes
David Cheriton is a Stanford professor who made his first billion after investing in Google shares. The Canadian loathes a lavish lifestyle and is often at pains to explain why people indulge in unnecessary material things. In fact, in a 2006 interview with the Edmonton Journal, Cheriton thinks there's something wrong with people who build houses with 13 bathrooms! Although he has a net worth of about $3.7 billion, the computer science professor doesn't buy the idea of living like a billionaire. Luxury cars aren't his thing either. He owns a 1986 Volkswagen Vanagon camper and an old Honda Accord and revealed his latest splurge was on a 2012 Honda Odyssey.
8. Tony Hsieh

Quartz
If you're a fashion shopper, you probably know Zappos, the online shoe and clothing retailer. Its CEO, Tony Hsieh, is a super-rich guy who made a cool $265 million in 1999 by selling one of his businesses to Microsoft. In 2009, he also sold Zappos to Amazon for $1.2 billion. Evidently, he has the money to splash on yachts, luxury cars, private jets, and large homes. But these luxuries don't excite him at all. He is a man of simple means and lives in a trailer park in Las Vegas. And even though he heads one of the largest shoe retailers, he only owns a few pairs of shoes.
See also: Top 7 Celebrities Who Live Humble Lives
These aren't the only super rich people who live a frugal life. David Green, CEO of Hobby Lobby, has committed a huge junk of his wealth to charitable causes. IKEA founder Ingvar Kamprad only flies in economy class and drives a 1993 Volvo 240! Others worth a mention include Alexander Lebedev, Karl Albrecht, and Azim Premji.
If you were super rich, would you resist the temptation to buy the latest Mercedes and opt for a VW Beetle? Would you really lead a modest life? In truth, people really don't choose to be frugal. It is a habit that takes years to build. If your parents taught you how to lead a simple life, or you come from a humble background, then you will find it easy to embrace a modest lifestyle.
Do you know other rich people with simple lives? Let us know in the comments section below!
Sources