Recruiting new employees involves both attracting candidates, and also persuading them to choose a job at your organization over other opportunities. And since recruitment ads are oftentimes a candidate's first touch point in the hiring process, they play a key role in attracting talent on job boards.
To help you craft a job advertisement that entices candidates to apply for your organization, we've compiled 15 real-life examples from which you can draw inspiration.
1. Microsoft

Microsoft's job ad for an account executive is effective for a number of reasons. One aspect that stands out is that it states at the very top that the job is available in seven locations and then lists the locations. This way, candidates are instantly aware of the location requirements prior to reading further.
The job ad also makes basic information about the role clear in the beginning. For example, it states the role requires travel 0–25% of the time and allows working from home up to 50%. This is all important information that candidates should be made aware of.
2. Hilton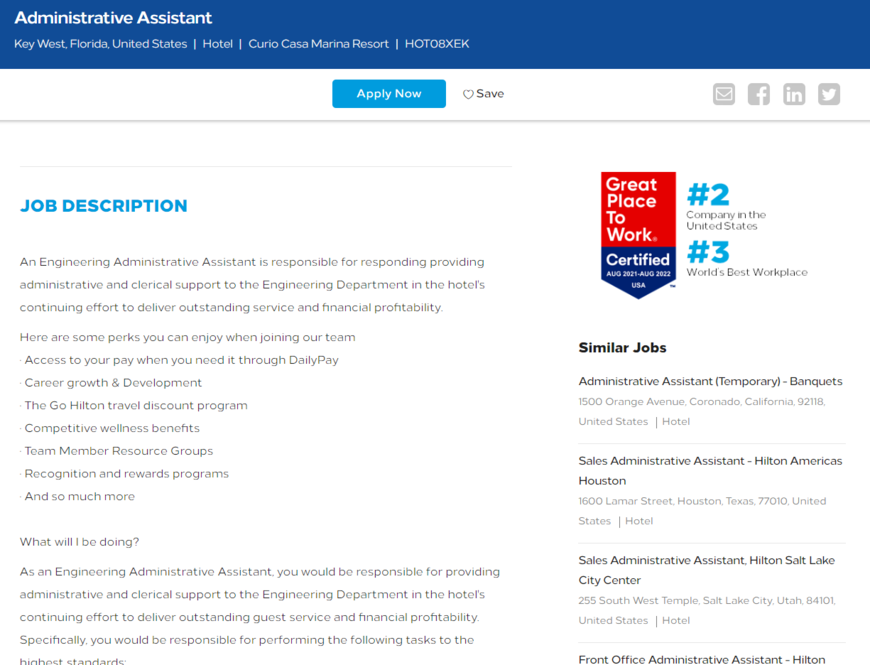 One of the main aspects that sets this Hilton ad for an administrative assistant role apart is that the perks are listed at the very top. This can be an effective way to format a job ad since it entices candidates to keep reading.
Another effective aspect of this job ad is how they clearly stated their company values in the section that provides information on what they are looking for. However, they don't only list their values, they also provide a short description of what each value means to them.
3. FedEx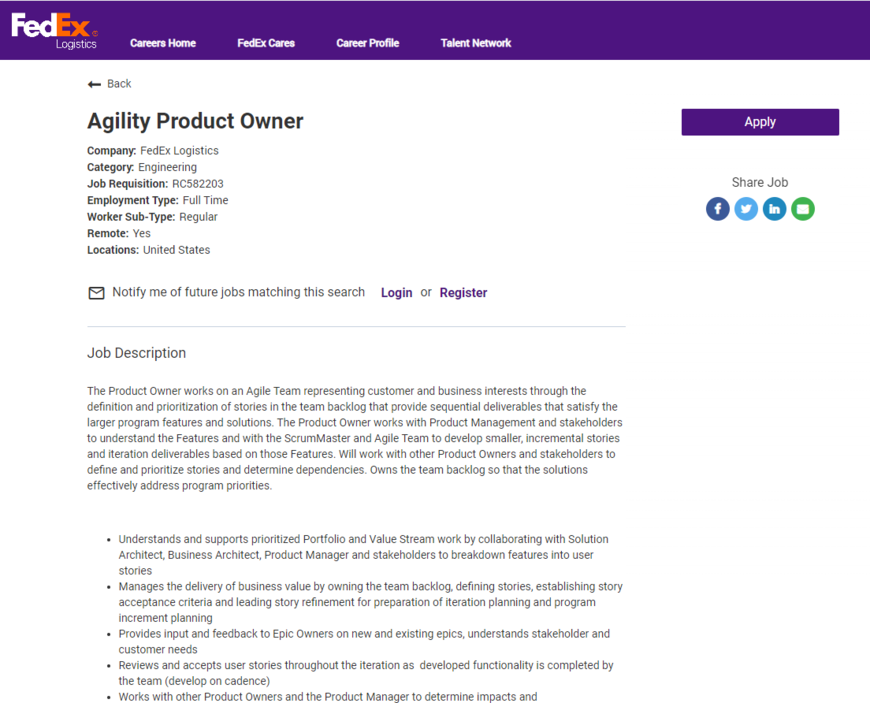 FedEx's job ad for an agility product owner role is effective due to the level of detail. For example, the introductory paragraph clearly states in which team the role is located and what that team does. However, it goes a step further by sharing which stakeholders the person in the role will work with. 
One area of the job ad that does not include extensive detail is the requirements. However, this is an effective recruitment strategy to get a large pool of applicants with diverse experiences. If a job ad has too many requirements, it can deter applicants who may otherwise be qualified.
4. Target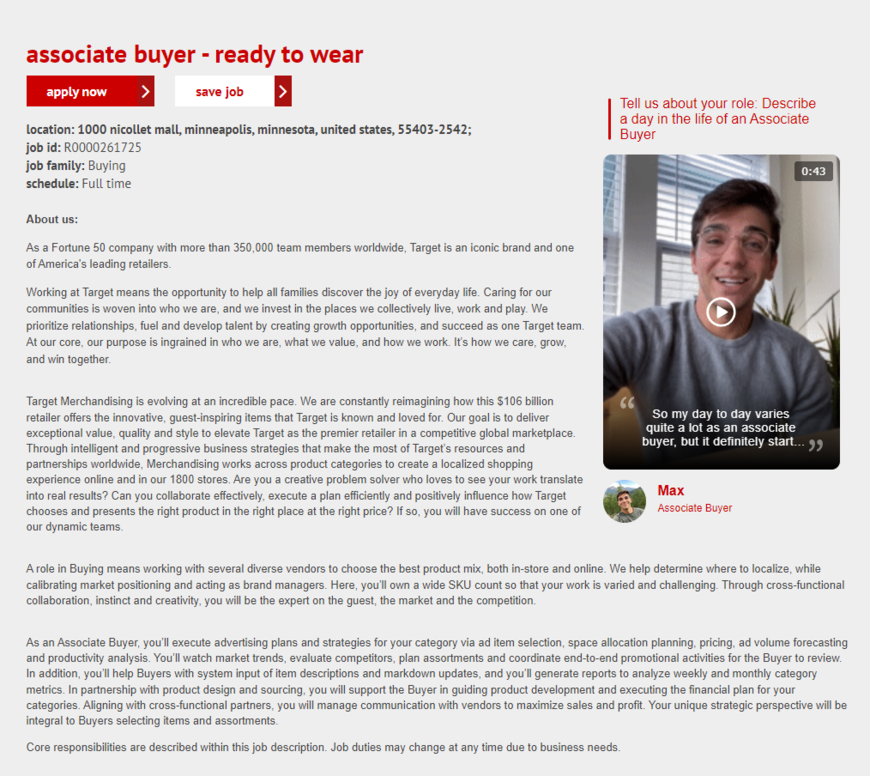 Although this Target job ad for an associate buyer is heavy on words, the information is all helpful, useful and informative for potential applicants. For example, it starts by providing detailed information about the company, the team and then the role.
Another aspect that this job ad does well is stating their purpose, which is to "help all families discover the joy of everyday life." Since many jobseekers look for roles that provide them a sense of meaning, a company mission is important to include in the ad.
5. HubSpot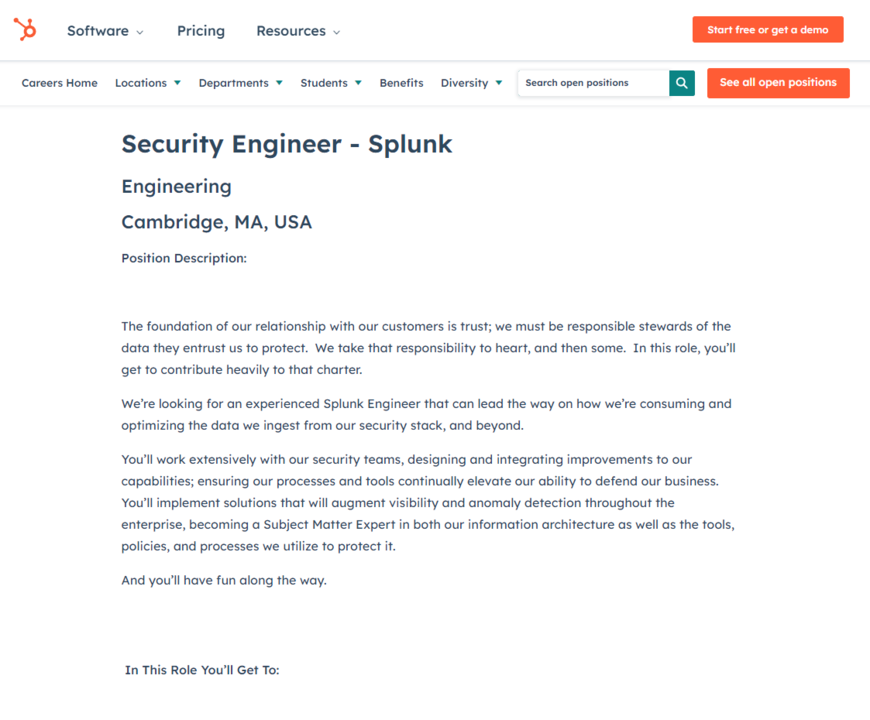 HubSpot's job ad for a security engineer role is particularly engaging because it starts out by sharing what trust as a core value means to them. They also humanize the company by using phrases, such as "We take that responsibility to heart."
Another aspect that this ad does well is adhering to the company's brand style and tone of voice. As HubSpot's company culture prioritizes belonging and teamwork, they write in a tone that is inclusive, personal and casual.
6. Qualtrics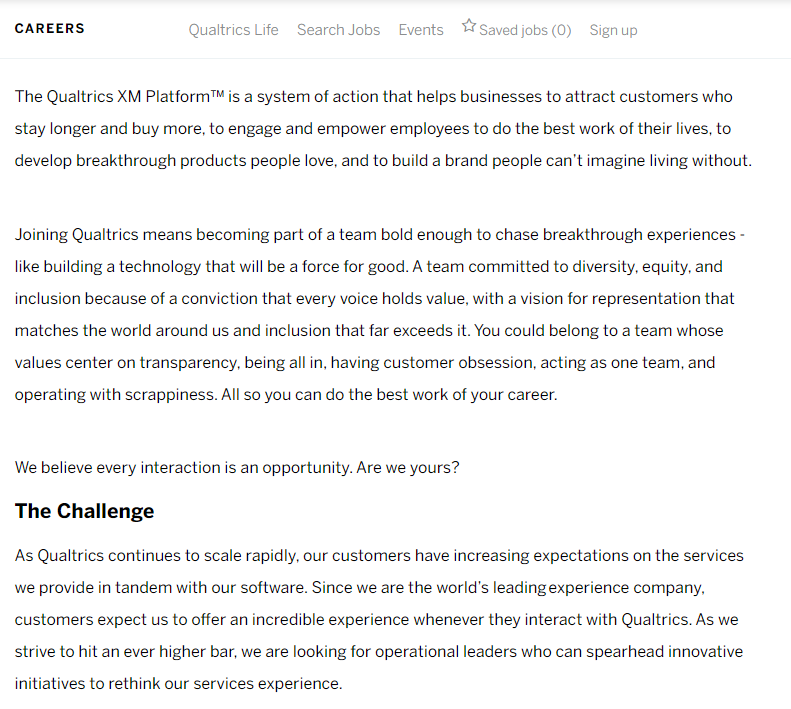 Qualtrics' job ad for a program manager role is unique in that it uses a problem/solution format. As opposed to describing the purpose of the role, they have a section titled "The Challenge." This could help ensure they are attracting candidates who seek challenges and enjoy problem solving.
Another aspect this job ad does well is describe the work environment as, "Fun, inviting, and inclusive." Since work environments are an important factor for many jobseekers, it's important to mention the characteristics of your work environment in the job ad.
7. Atlassian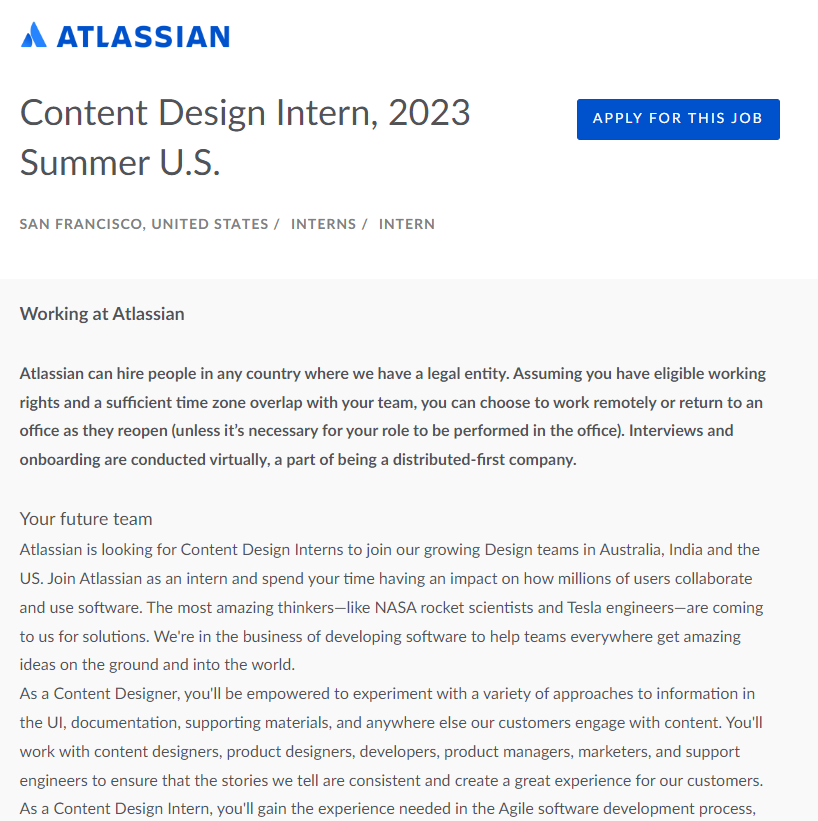 One of the qualities that Atlassian did well in their job ad for a content design intern is address common questions at the start. As opposed to jumping into information about the role, they add a paragraph at the top that informs applicants about the hiring process and remote working policy.
Atlassian also uses positive, friendly and encouraging language throughout the job description. For example, the headline for the section that provides information about the team is titled "Your future team." This is particularly welcoming and encourages applicants to click the "Apply to this Job" call to action.
8. Boston Consulting Group

When it comes to job postings, sometimes less is more. And this is the case with this Boston Consulting Group ad for a global positioning strategy & campaigns coordinator role. As opposed to overwhelming the potential candidate with information, the ad is formatted briefly and concisely.
The format they chose to use is organized into four sections, titled: "What you'll do," "What you're good at," "What you'll bring," and "Who you'll work with." This makes it easy for the potential candidate to immediately identify if they fit the candidate profile.
9. AbbVie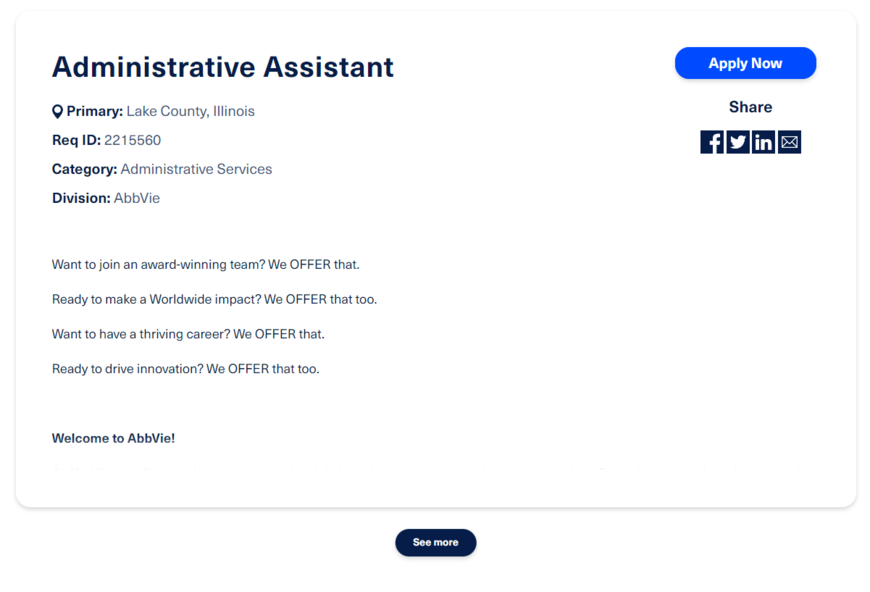 Like consumer ads, job ads should also be attention-grabbing and engaging in order to attract the right candidates. And AbbVie's approach to their ad for the role of administrative assistant does just that.
AbbVie connects with the reader by posing questions and using personable language. For example, the ad includes the statement, "we know it takes 'you' to make those ground-breaking advancements happen." This statement is an indicator that they value their employees' contributions.
10. Zillow Group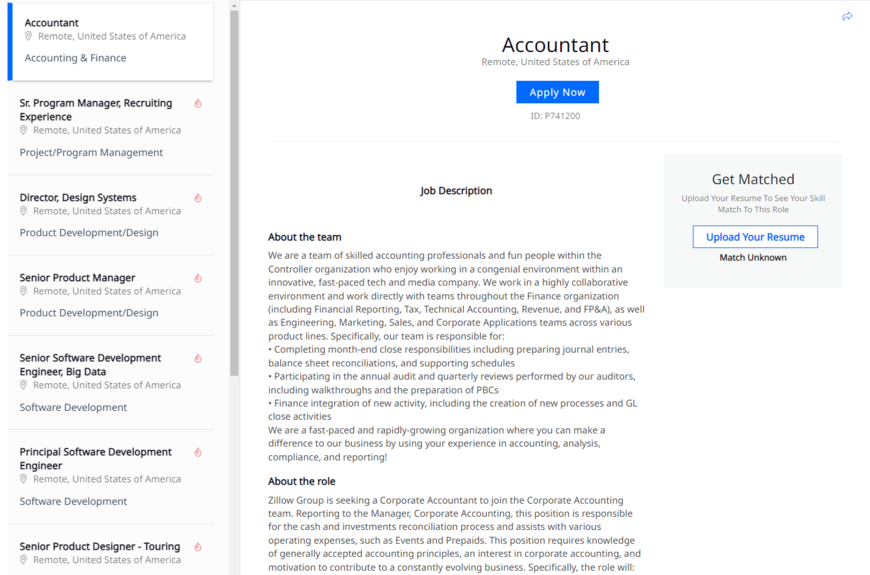 The Zillow Group job ad for an accountant role leaves no stone unturned and includes no ambiguity. The amount of detail in the job ad gives potential candidates a high level of understanding about what the day-to-day aspects of the role entail.
Another aspect of this job ad that is done well is the fact that they showcase awards they have won for their company culture. Since a positive company culture is something many jobseekers look for, this is beneficial in attracting candidates.
11. Farmers Insurance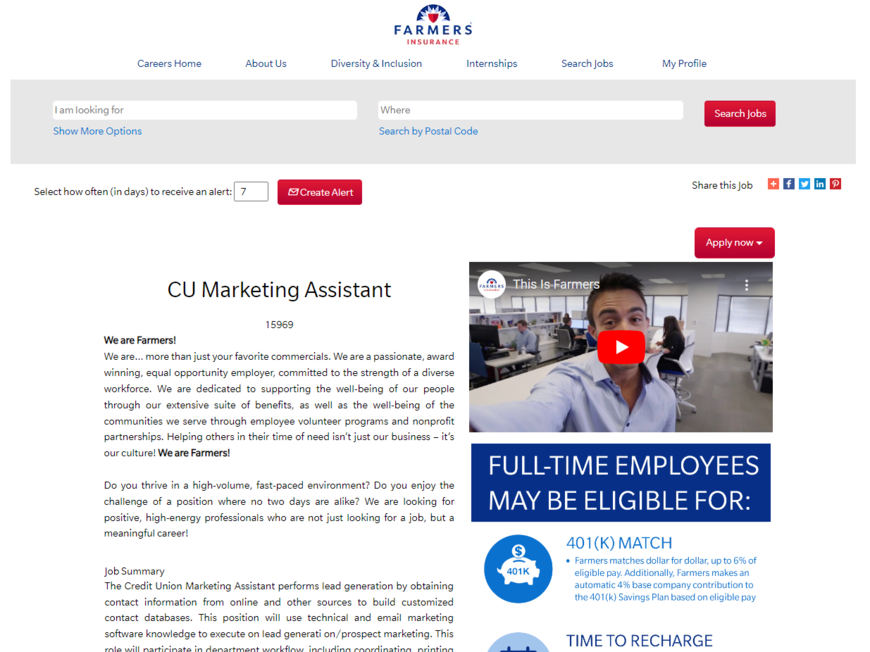 The Farmers Insurance job ad for a marketing assistant role begins by highlighting their culture and benefits. However, they don't just list facts in a formal tone of voice. Instead, they use friendly and casual wording, such as: "Helping others in their time of need isn't just our business — it's our culture!"
Farmers Insurance also disperses questions throughout the job ad in order to connect with readers and demonstrate that they understand what potential candidates seek in a job. One example of these questions is: "Do you enjoy the challenge of a position where no two days are alike?"
12. Chegg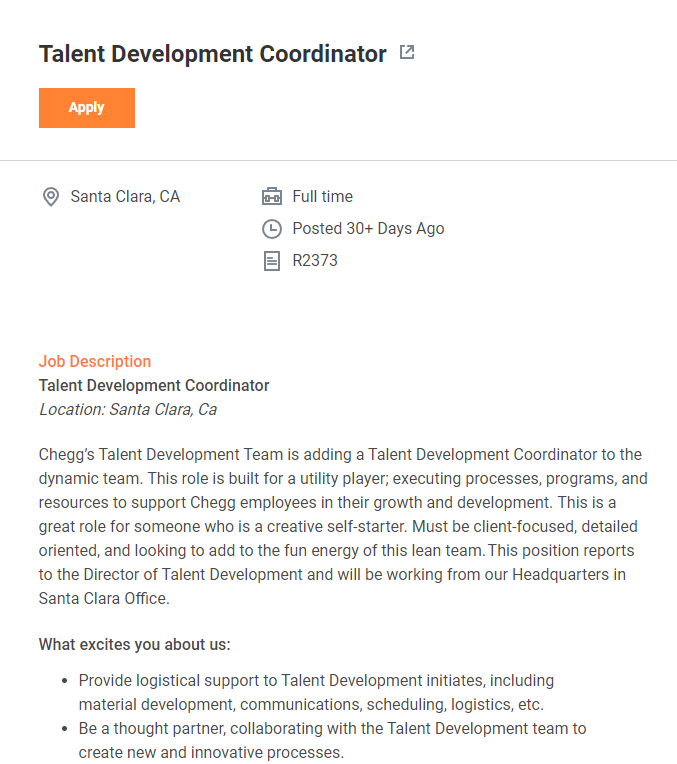 The opening to Chegg's job ad for a talent development coordinator role is particularly effective since every sentence has a purpose and there is no superfluous information. For example, the first sentence informs the reader that this is a newly created role.
Chegg also uses friendly, positive and casual language, such as the headline: "What excites you about us." Another aspect of this job ad that is particularly helpful is how Chegg includes links to videos and webpages where potential candidates can find more information about the company.
13. Apple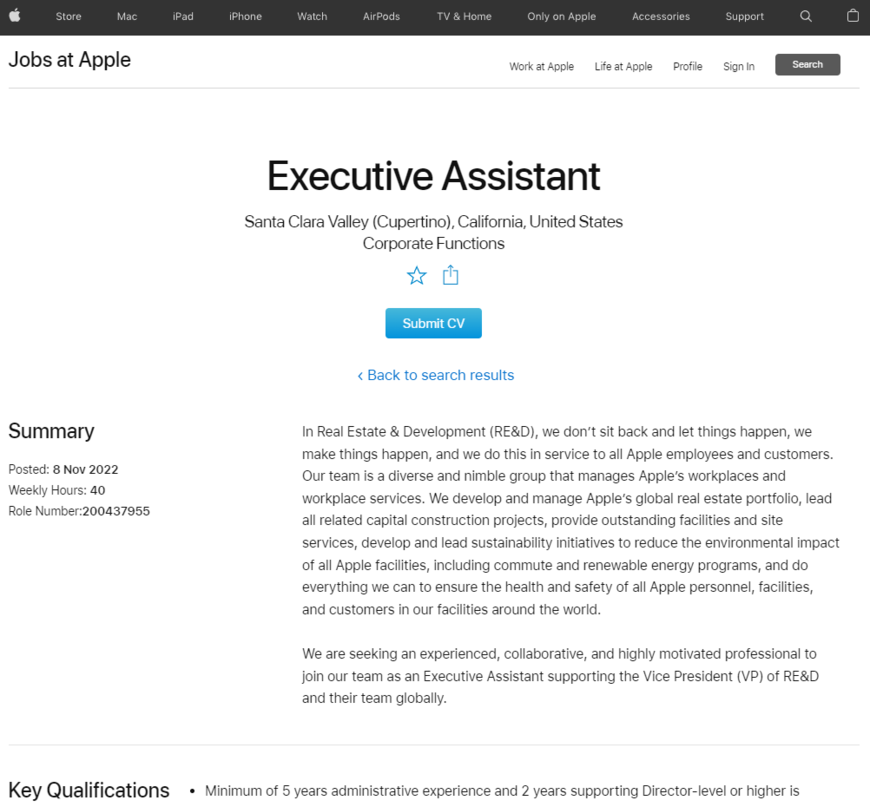 Apple's job ad for an executive assistant role is logically organized into four sections: Summary, Key Qualifications, Description, and Education & Experience. This makes it easy for the reader to instantly take in important information about the job.
This Apple ad also uses plain, easy-to-read language that is direct and to the point. For example, opposed to stating they are looking for candidates who take initiative, they write they are looking for candidates with a "Can-Do" attitude.
14. IBM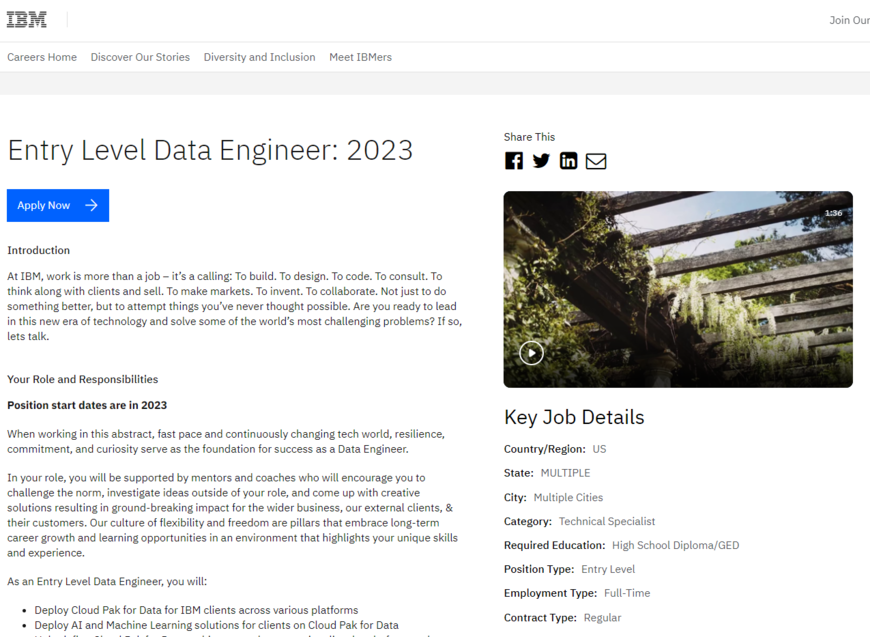 One of the most impactful aspects of this IBM job ad for a data engineer role is the high-quality writing. The introduction instantly grabs the reader's attention, it flows well, and frequently uses the word "you" to connect with the reader.
The placement of the key job details in the sidebar is also effective as it is easy for potential applicants to quickly identify important information. In addition to the sidebar, the drop downs at the bottom of the page allow applicants to easily find more information about the role.
15. Accenture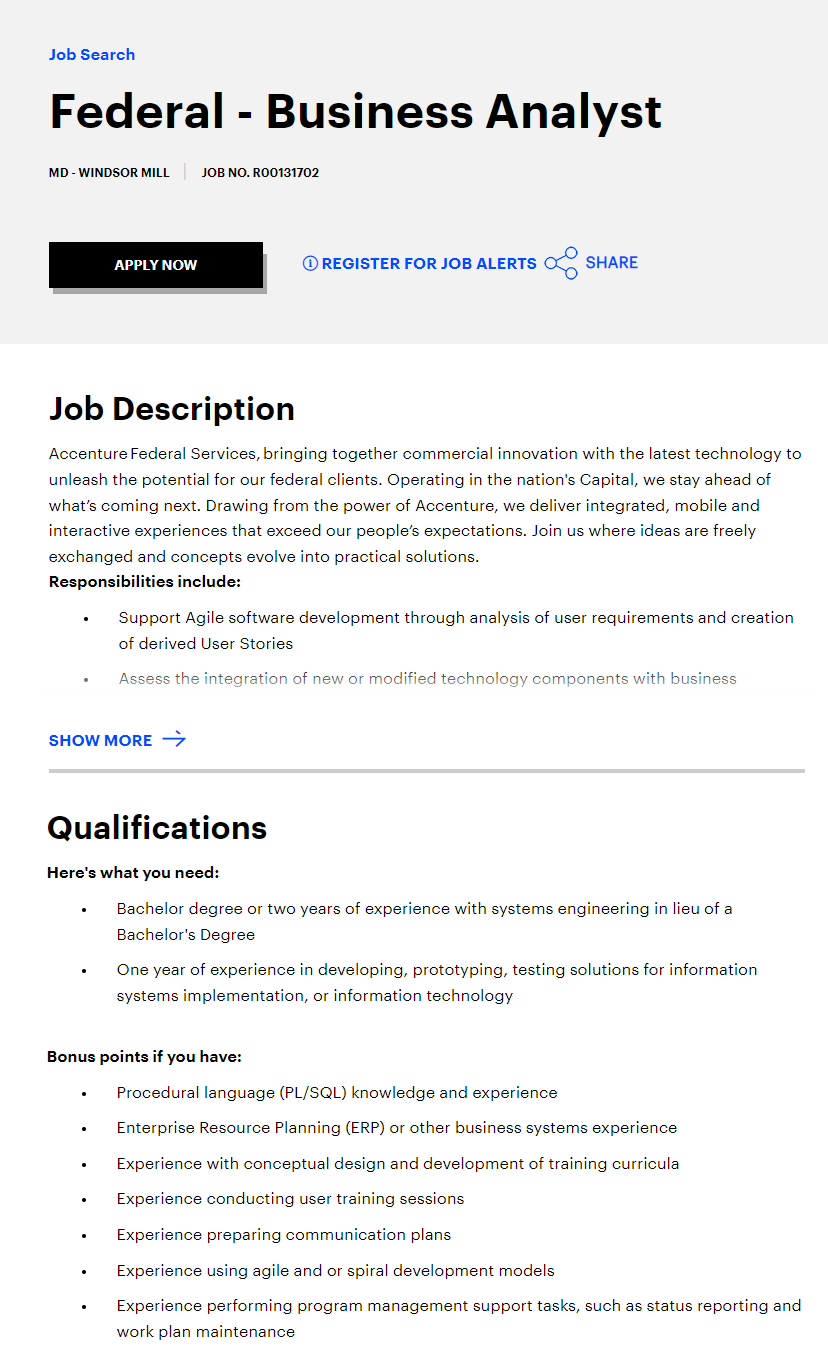 When crafting a job description, it's important to strike a balance between listing too many qualifications and too little. If you don't have enough, you risk getting a pool of unqualified applicants. However, too many means that you may deter otherwise qualified candidates. And Accenture's job ad for a business analyst role has achieved just that balance.
Another aspect of this job ad that is done well is how they list employment statements and extensive information about accommodations. This shows that they are inclusive and welcome diverse applicants.
Final thoughts
Since job ads are often the first impression a candidate has of your company as an employer, they should convey your company's values, culture and brand style. Effective recruitment marketing also involves putting yourself in the shoes of a potential candidate and considering what they look for in a role.
Using the above job ads as inspiration, you can now craft your own unique, compelling and effective job ads that are sure to attract top talent to your organization.
Which job ad did you find the most effective? Is there anything you would add? Let us know in the comments below!
Originally published 5 September 2017.