When thinking of a genius the first thing that pops into most people's minds is the intellectual capacity, the unparalleled talent and charisma that makes them unique. Genius is undoubtedly a catalyst to evolution and innovation in different scientific areas. TheBestSchools.org website has recently revealed a list of the top 50 greatest living geniuses in the world. Prominent entrepreneurs, artists, chess players, politicians, athletes and TV personas are featured in the list. Given that there isn't an objective method to measure the level of a person's genius, the website produced these results taking into consideration each person's ability to shape one's time and place in an intelligent way. The results are presented in an alphabetical order:
1. Paul Allen - Innovator
The co-founder of Microsoft and lifelong partner of Bill Gates attended Washington State University, but finally dropped out to pursue a career in programming. His contributions to many innovations like the BASIC programming language and DOS operating system, have redefined the world of personal computing.
2. Banksy- Artist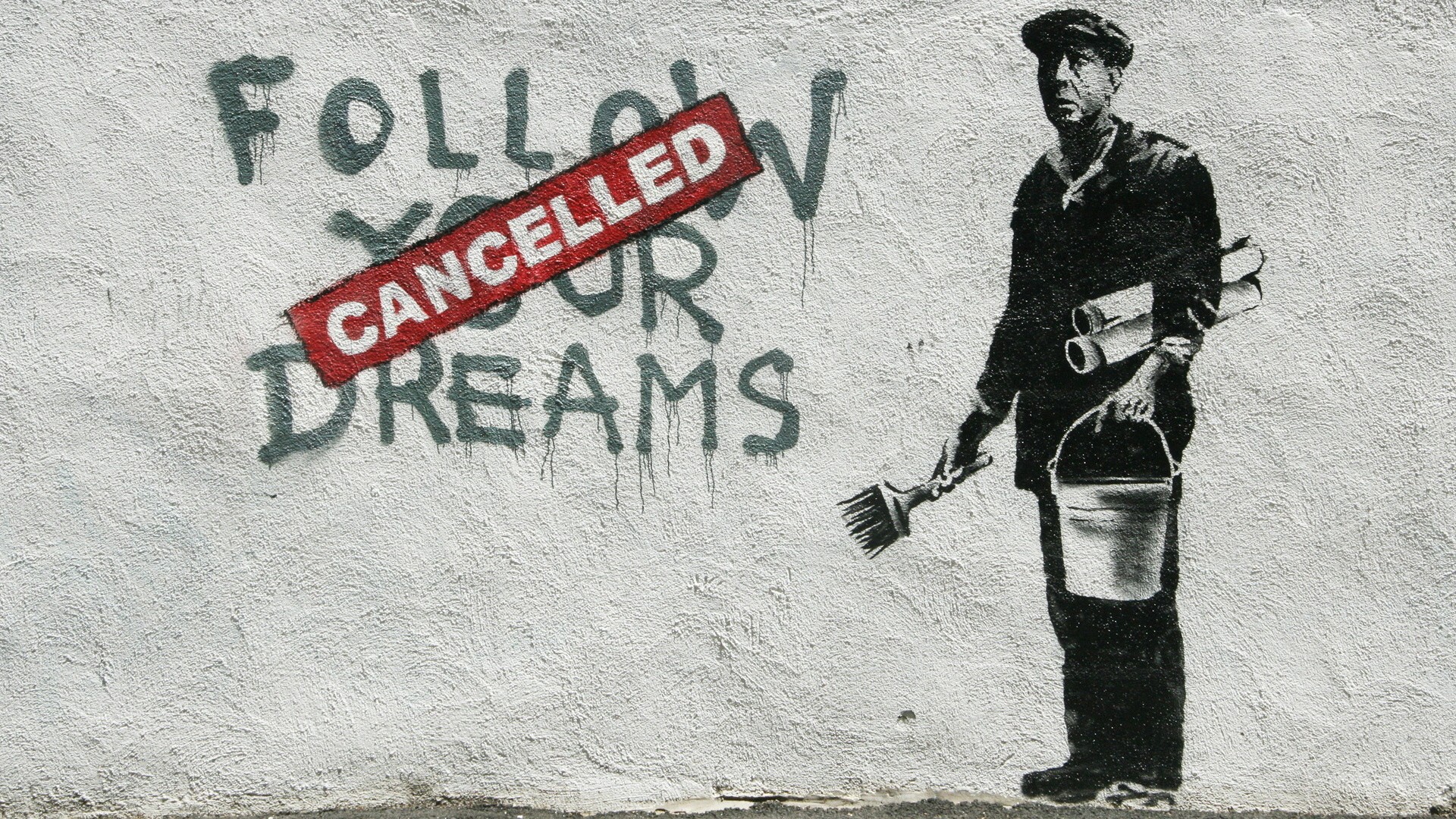 Although, not a lot is known about the graffiti artist's identity, Banksy has made a name for himself with his thought-provoking, daring, ground-breaking and unpredictable artwork. This guy has travelled all over the world to deposit his work in controversial settings such as the wall separating the West Bank from Israel, where he painted nine images, that bring notice to the often less than popular wall and its plight. Banksy is a fantastic artist whose work perfectly combines artistic brilliance and political boldness.
3. Warren Buffet – Businessman
The American business magnate is one of the most influential and successful investors in the world. He made his first steps as an entrepreneur when he was in high school. He bought a pinball machine and set it up in a local barbershop. After his graduation from Columbia in 1951, he launched Buffet Partnership Ltd., where he managed a portfolio of investment partnerships that brought in millions of dollars. Buffet continued to grow his empire in larger investment ventures that led to unprecedented heights of success. Nowadays, Buffets donates a significant part of his fortune to philanthropic causes and is a major contributor to the Bill and Melinda Gates Foundation.
4. Magnus Carlsen – Chess Master

The 24-year-old Norwegian chess master is ranked #1 in the world at the moment. At the age of eight he competed in the Norwegian Chess Championship, and by 2002, he had already competed in more than 300 tournaments and was awarded the International Master title. In 2003, Carlsen was the second-youngest player to become a Grandmaster. Other milestones in his career are 2009's "Chess Oscar" award while a year later he became the top-ranked player in the world- the youngest person who has ever achieved such a feat.
5. Jackie Chan – Martial artist
The iconic entertainer, martial artist, director and singer has starred in more than 150 movies, including 'Fists of Fury', 'Enter the Dragon', 'The Big Brawl', 'Rumble in the Bronx' and 'Rush Hour'. Chan and his legendary stunt team have an extraordinary ability to execute amazing fight scenes and acrobatic sequences. Apart from this, the Hong Kong born martial artist was extremely agile and was able to physically control everything around him, be it objects or people.
6. Robert Christgau - Critic
The American critic, essayist and journalist, has contributed greatly to the promotion of popular music critique, winning the title of "Dean of American Rock Critics". He started writing rock criticism for Esquire in 1967 and has served as a columnist for The Village Voice as well as a senior editor and chief music editor of the Voice. He's also a regular contributor to Rolling Stone, Creem, Playboy and Spin.
7. Joel Coen - Director
Coen made his debut with his brother Ethan in 1984 with 'Blood Simple', which is viewed as the prototype of a movie with a filming style that is characteristically eccentric, darkly comic, ironic and often violent. In 2008, the Coen brothers took home the awards for Best Director, Best Picture and Best Adapted Screenplay. With his artistic virtuosity, coolness and virtuous character, Coen makes an unrivaled professional of the Seventh Art.
8. Elias James Corey - Chemist
The 86-year-old scientist is viewed as one of the greatest living chemists. Among his greatest achievements is his contribution to the synthesis of more than 250 molecules and the development of more than 300 laboratory methods, many of which are used in organic chemistry today. He received a Nobel Prize in Chemistry in 1990, and with more than 1100 publications he was recognised as the "Most Cited Author in Chemistry".
9. Natalie Zemon Davis – Historian
Davis is a pioneer historian and one of the first women to assume a senior position in academia. Davis' work has deepened historical understanding, by introducing new perspectives and taking a multidisciplinary approach to the study of history. She is a Companion of the Order of Canada (2012) and a recipient of the United States National Humanities Medal (2013).
10. Richard Dawkins - Biologist
The Kenyan-born scholar is one of the world's foremost scientific intellectuals in evolutionary biology. He is a very successful writer, with his first book "The Blind Watchmaker" being translated into 13 languages globally. In 2004, Dawkins ranked #1 on Prospect magazine's list of top British intellectuals, and two years ago he was nominated by the same magazine as the top thinker in the world.
These are just a few of the world's innovators whose intellectual capacity and devotion to excellence have made a great impact on our lives and daily experiences.