A good journalist is always dedicated to disseminating news to the public in a professional manner; that is with impartiality, objectivity, accuracy, and honesty. But when a journalist is dishonest, he not only brings shame on his entire career, but the news organisation he represents, too. During the history of journalism, many reporters have been accused of quote-stealing, factual embellishment, using false sources, or getting cash for coverage. Here are five examples of the most dishonest journalists in the world.
1. Janet Cooke – Faking the story
Image source: The Richest
Janet Cooke was working for the Washington Post back in 1980 when she published an article called "Jimmy's World". Cooke reported on the story of an 8-year-old African American boy who was addicted to heroin since he was 5 and wanted to become a dealer so he could find the money to buy a dog and a bicycle. The story took the city by storm to the extent that thousands of people, among them police officers and social workers, went looking for the boy. The story ultimately won the Pulitzer Prize in 1981, only to find out that the story was nothing but fiction. Cooke had used false information regarding her education in her biography for the Pulitzer. Suspicions were then raised from her colleagues who were probing the authenticity of her story. She admitted that the whole thing was a mere fabrication and she resigned from the Post.
2. Jack Kelley – 10 years of lying and stealing
Image source: Freeport Press
For more than two decades, Jack Kelley was a leading foreign correspondent for USA Today.  Since the mid-1990s, Kelley's articles were under scrutiny by his colleagues who kept a file about him. His articles featured lines that resembled lines in other articles from different newspapers. In 2004, though, it was found that in his 1999 story "Yugoslav army, three-ring notebook", Kelley used a woman who wasn't involved with the reporting as a translator. When the newspaper hired an independent fact checker, it was revealed that the journalist was lying for more than 10 years about more than 20 major stories and was stealing over 100 quotes from other journalists. Since the fraud was uncovered, Kelley hasn't worked as a journalist again.
3. Stephen Glass – Diabolical deception
Until 1998, Stephen Glass was one of the most successful and adored journalists in Washington, D.C. What cost him this popularity, though, was a short article titled "Hack Heaven" published in The New Republic which recounted the story of a young hacker who broke into the database of Jukt Micronics, a big software company, revealing the salaries of every employee in the company as well as several pictures of naked ladies on the company's site. The article claimed that after that, instead of being prosecuted, the hacker was given a job offer by the firm on computer security. The article caught the attention of Forbes Digital, and when Glass realised that, he immediately whipped up fake business cards, phony voicemail accounts, set up a fake website for the software company, and got his brother to act as the CEO of Jukt Micronics. Glass found himself being banished from journalism and although he tried to become a lawyer a year ago, he was dismissed by the State of California, which ruled that he wasn't reliable enough to be a lawyer.
4. Jayson Blair – Plagiarism expert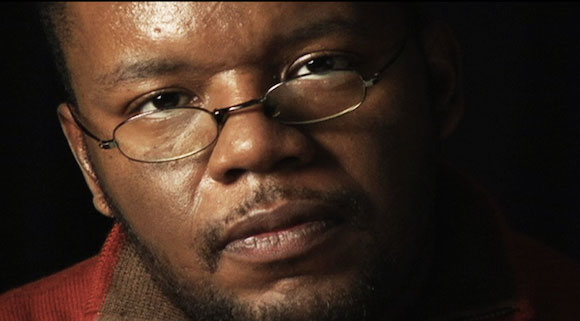 Image source: DOC NYC
Blair was working for The New York Times for which he has written a number of astounding stories. In April 2003, he was caught copying a story from Macarena Hernandez, who had been interning for The Times. The Washington Post publicized the similarities and also exposed that the journalist had lied about many other stories. Oftentimes, he would claim he was somewhere but in fact was in his apartment in New York, writing stories by copying other people's work. It turned out that half of the 72 articles that Blair wrote for the newspaper's national desk featured questionable material.
5. Michael Gallagher – Breaking data privacy codes
Gallagher was serving as an investigative journalist for the Cincinnati Enquirer. He and a partner of his were working on a story about Chiquita International, claiming they conducted a deep investigation in seven countries and interviewed several people, including executives at Chiquita International.
In an 18-page long article about Chiquita published in 1998, Gallagher revealed a number of crimes committed by the produce company, including bribery, usage of boats as a means to smuggle cocaine, and so on.
Finally, it turned out that, although the facts were fairly accurate, the way the information was gathered was not legal. The journalist possessed the codes that allowed him to access Chiquita's voicemail system. The phone-hacking scandal made Chiquita ten million dollars richer, because the newspaper agreed to compensate the produce company and publicly apologised.
These are some of the most morally questionable examples of journalistic practices. Do you know of any other examples of journalists who made blatant mistakes breaking fundamental codes of journalism? Please have your say in the comments section below.