If you are like most Millennials working in impactful organisations or nonprofits, you have probably wondered "How long should I stay at this job?" Nowadays, notions about careers have significantly changed. Professionals, especially young people, don't think of themselves as ladder-climbers who stay loyal to one employer for years and retire with a lucrative pension. While conventional wisdom dictates that staying at a job for a minimum of two years is the ideal period to make you marketable in the long run, job hopping is a risky endeavour, considering today's unstable business environment.
On the other hand, nobody said that you should follow the steps of Thomas Stoddard, the man with the longest career in the same company. But the longer you stick with your job, the more you invest in yourself as a professional.  Here are 5 examples of people with the longest careers in the world, according to Guinness World Records:
1. Longest career as a magazine cover designer for the same magazine
Image source: AnimeNation
Keizo Tsukamoto from Japan broke the record as the man with the longest career in magazine cover design. He has been illustrating the cover of Shukan Manga Times for 38 years and 5 months without missing a single issue since April 1970. Tsukamoto illustrated 1,937 magazine covers for the weekly magazine as of 13 July 2008. This creative guy is mostly renowned for creating smiling female faces for the magazine, but he still covers a variety of subjects and media in his other pieces. He also created his own manga mascot: a rabbit named Pyonko.
2. Longest career as an ice-cream man
Image source: Guinness World Records
Allan Ganz, born in 1937 in the USA, has been working as an ice cream man for 67 consecutive years (from 1947-2014) in Peabody, Massachusetts.
3. Longest career as a live match commentator
Image source: The Journal
The longest career as a live match commentator is 62 years, achieved by Irishman Micheál Ó Muircheartaigh. This man has been working for RTÉ since 17 March 1949 and his last match commentary took place on 30 October 2010.
4. Longest career as a radio producer
Venezuelan Oswaldo Enrique Yepes Peña boasts the longest career as a radio producer with 55 years of experience in the radio production industry. He made his first steps in 1957 on Hit Parade de Venezuela and has continued to work for the same show until 11 October 2012. During his long-standing career, Mr. Yepes Peña has served as a producer and director for several different radio stations and has subsequently been referred to as one of the pioneers of Venezuelan radio.
5. Longest career as a conductor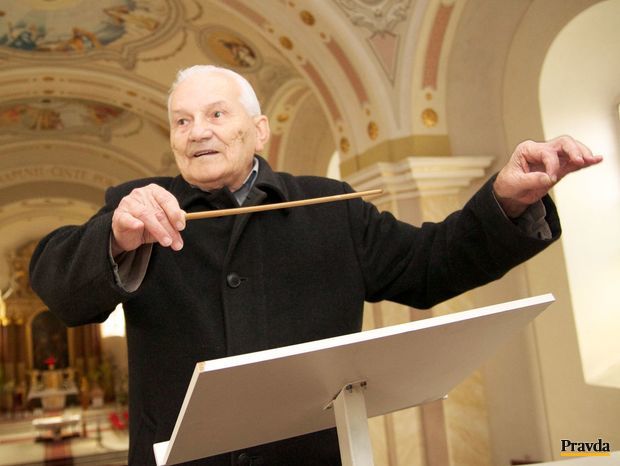 Image source: Správy.Pravda.sk
Viliam Karmažin (born in 1922 in Slovakia) is proud of having the longest career in the world as a conductor. His career begun in 1936 and has been conducting for the ZVON choir in Slovakia since 1942 and his overall years of experience as a conductor amount to 76. The last concert he conducted for the ZVON choir took place in Sered, Slovakia in September 2012.
Do you know of any other professionals who boast the longest careers in the world? Which of them inspire you the most? Please share your thoughts with us in the comments section below.