Loyal, intelligent, devoted, affectionate--there's plenty to love about dogs, which is why they're one of the most popular pets you can have. We treat them like our children, and they're always eager to play, cuddle, or just hang out with their owners.
See Also: 10 Ways Dogs Encourage You to Become an Awesome Entrepreneur
If you're a big fan of man's best friend, it might have crossed your mind that you could make a career out of your passion for pooches. It's certainly possible and, what's more, regular interaction with dogs has been shown to improve physical and mental health (imagine that--a job that actually improves your sanity!).

So if you want to spend your days having fun with retrievers, beagles and Labradoodles AND get paid for it, here's how you can get going with your own doggy business or career:
Oh, and just so you know, pet food tasters don't spend that much time with animals at work, in case you are thinking of that as a career so you can aspend time with animals.
1. Offer a Dog-Walking Service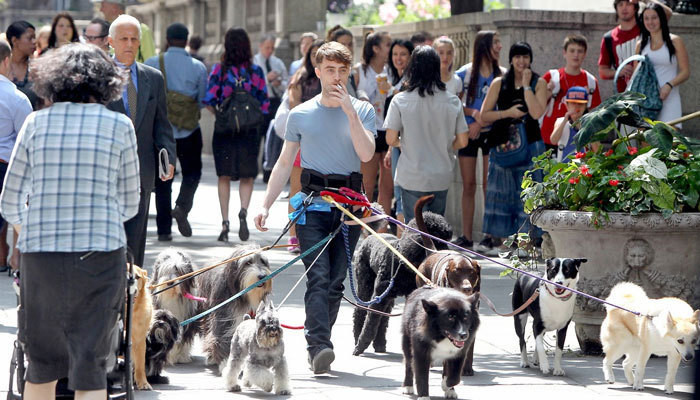 If you have some time and like getting out and about, starting up a local dog-walking service could be perfect for you. Some owners just don't have enough time to meet their dog's exercise requirements, and will gladly pay others to pick up the slack. They get some time off from their pooches, and you get to hang out and have fun with them--it's a win-win situation!

The best part about a dog-walking service is that you can start out with very little up-front investment. All you need is a couple of specialty multi-lead dog leashes and a good pair of hiking shoes. You could probably get away with spending less than $100 starting out.

To acquire clients, print up some promotional material like business cards and flyers, and start distributing them around your neighbourhood. Make sure the cards and flyers are professionally written and designed, and most importantly, make sure you convey to prospective clients that their pooches will be in safe hands!

For some highly-targeted exposure, meet with local dog-related businesses like groomers, kennels, pet stores, animal shelters and veterinarians, and leave some business cards with them to hand out to their customers. Once the word gets out, it shouldn't take long to build a client base of your own.
2. Start a Doggy Daycare Centre
Daycare facilities for dogs are becoming increasingly popular. Responsible, loving dog owners know that their beloved pooch can get lonely and anxious at home alone while everyone's at work. They understand the benefits of leaving their pet in the company of other animals and under the care of a supervisor.

For owners like this, a doggy daycare service is perfect for their needs--they just drop their pooch off in the morning, collect him/her on the way home, and can rest assured that their dog is secure, safe and happy while they're away.

If you have the space and your neighbours are not likely to complain about a little barking, you could start a business like this at home. Alternatively, you could rent commercial space and convert it into a complete doggy spa with water features, a fenced outdoor space and plenty of props for your furry clients to play with and explore.

Some of the more innovative doggy daycare centres even have webcams installed throughout the facility, so owners can log on when they have a free minute at work and see how their pets are doing. How much fun would that be?
3. Become a Pet Photographer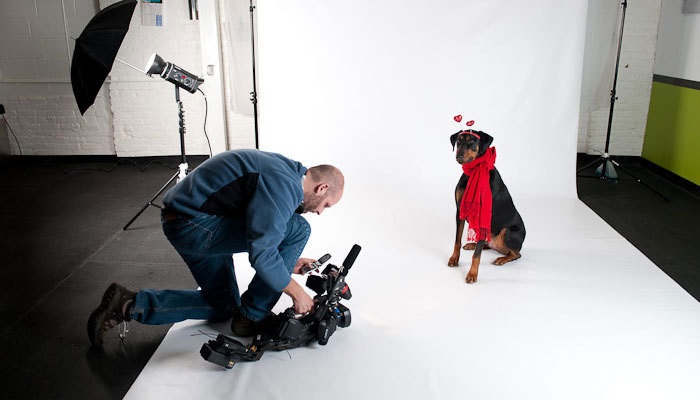 Another emerging trend in pet-related services is professional photography. We're forever taking pictures of our dogs and their antics, so it was only natural that we would eventually start splurging for full-on photo shoots, complete with props, accessories and backdrops.
If you have some experience with photography, this could be the perfect cross-combination of your skills and passion for dogs. You'll be inviting families and their pets into your studio for a few hours of fun and frolics, and they'll be leaving with a professionally-produced memory of their beloved pet that will last forever.
Of all the dog-related business mentioned here, this one probably has the most hefty startup costs. You'll need professional-quality camera and lighting equipment, as well as an assortment of props and a space to work in. You'll probably also need some formal training in photography, although you can still get great results coming from a hobbyist background.
Again, you can print up some promotional material and drop it round to relevant businesses or call round to houses in your neighbourhood and let them know about your new service. You could also have a professional portfolio website designed to show off your best snaps (do a shoot with your own dogs or those of your friends/family so you'll have some images to post straight away).
4. Design Doggy Clothing and Accessories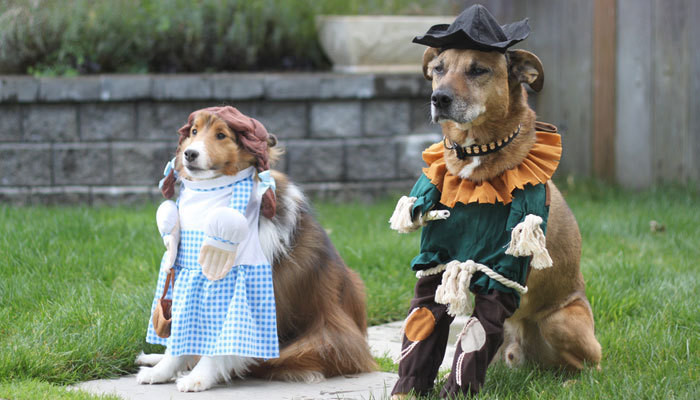 Americans spend more than $30 billion annually on their pets, with big bucks going towards designer duds and bling. Pooch-sized sweaters and rain jackets are all the rage these days, as are doggy hats, goggles, shirts, booties and even Halloween costumes.

There's plenty of potential to carve out a slice of the pie for yourself as a designer, manufacturer and seller of doggy clothes and accessories. And you can get in on any level--either design and produce items from scratch or buy existing pieces and pimp them out with studs, crystals and custom trim.

The initial outlay can be pretty hefty in this business, depending on the type of products you intend to sell. You'll need sewing equipment, patterns, fabrics and other raw materials, as well as an eye for design and the gumption to get out and pitch your ideas to retailers. You can also sell online (Amazon stock plenty of pet-related clothes and accessories), set up your own stall at local exhibits and fairs, or even open your own local shop!

If you're wondering where the fun is in all this, remember--there'll be plenty of time to hang out with pooches when taking measurements and selling to owners, and you'll probably need some furry little models to show off your slick new threads for shows and product shoots (just don't mention the word "catwalk").
5. Become a Dog Trainer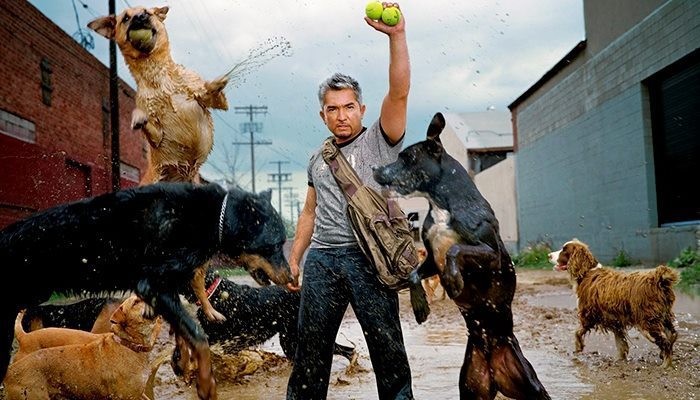 Obedience training is another multi-million dollar subset of the pet industry, and it will only continue to grow as more owners realise the benefits of having a stable, well-behaved dog (as opposed to a hyperactive lunatic who tears up the furniture and terrifies visitors).

Training classes can be held in your home on a one-to-one or group basis, depending on client requirements. Alternatively, you can make callouts and meet your customers at home or rent commercial space if it's more financially viable and convenient.

Of all the businesses mentioned here, obedience training is the most dependent on qualifications, so it's probably best if you get some formal training before starting out. Certification and experience function as powerful marketing tools, and will help build customer confidence in your business and allow you to charge a premium for your services.

But if you're starting from scratch, don't be disheartened. It's relatively straightforward to become a certified trainer (look for institutions that offer training in your area), and you can practice on family/friend's dogs until you become confident enough in your abilities to start charging money. Then the fun begins, and you get to meet and help new pooches every day--nice!
See Also: Are You a Dog or Cat Person? The Surprising Facts That Influence Your Career!
If working with dogs is your idea of heaven, then have a go at one of the businesses above. You could start it off as an evening or weekend side-project, then make the transition to full-time when you think the time is right. You only live once, and what have you got to lose, right?

Can you think of any other fun pet-related careers? We want to hear about them in the comments below: