A great work environment is critical for the success of the company as well as the career development of employees. Have you ever heard of the saying a happy wife is a happy life? In this case, the employee is the wife and the company needs her to be happy in order to thrive.  Work spaces can influence the creativity of artistic employees, increase productivity, and provide a safe environment for introverts to flourish. In other words, good work spaces eliminates laziness and lights a fire under the slacker employees. But even well-developed work spaces can come up short for those with different body types and special needs. People come in all shapes and sizes, and have different personality types, in case you didn't notice. Companies should have work spaces that accommodate each employee.
See Also: Flexible Working Environment Reduces Employee Turnover
It is easy to let this issue slip under the rug because it is overshadowed by other more pressing issues such as who's going to bring the donuts in the morning and how many sick days do you get a year. It is time to make the work space a priority.Here is how you can make the work environment inclusive.  
1. Don't Be the Office Slob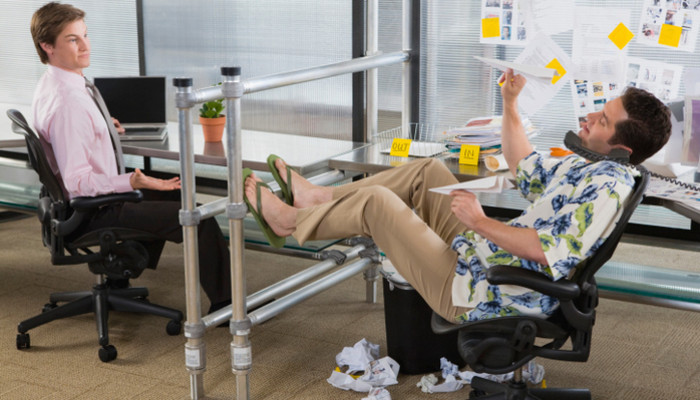 You should always be mindful of your stuff. You don't want your mess to keep anyone from doing their job. You also don't know how people feel about clutter. You don't want the co-worker next to you to freak out because you are a slob. That awkward moment is not something you want to live and it is not what you want the entire office to talk about for the next couple of days. It is all about boundaries. If you don't have an understanding of personal space, you should really invest some time into learning more about it. Point being, don't be the office slob.
2. Eliminate The Space Between You and Your Desk
In all reality, you don't need that extra feet of room you give yourself between you and your desk. Are you going to contract a disease if you get too close to the desk? I doubt it. Sitting closer to your desk is not only beneficial to your colleagues, it is also beneficial to you. You won't ever have to worry about getting bumped into while trying to work. You will be able to focus more on your assignments instead of everything around you. Also, you will be able to see your work more clearly.Whether it's on a computer screen or a notepad, you will have a clear picture of what you are looking at. It will also help with you your posture. No more slouching or leaning back for you.
3. Don't Throw Your Hands Around Like You're at a Rave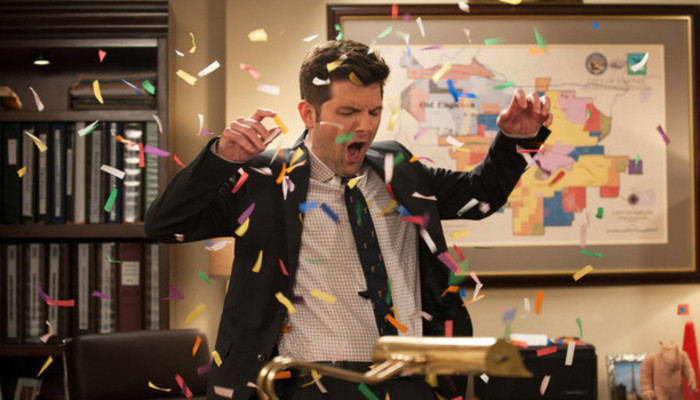 Speaking of personal space, you should always be aware of what's going on around you. You don't want to accidently run into, punch, or kick anyone. You really don't want to start a MMA fight at the office. Also, you don't want to prevent someone from getting past you in order to complete a task. Always remember that work is not the gym, nightclub, or your personally playground. You don't need to move fast or throw your hands around, especially in smaller office spaces. Be cautious of your movements and how they can affect your peers. Having an open office set-up would greatly help issues with personal space. I'm not saying that you will be free to frolic around the office, but it will be less likely for you to bump into someone.
4. Don't Make Getting Office Supplies an Olympic Event
Not everyone is the same height. Give short people and people in wheelchairs a chance. They shouldn't have to ask for help to reach for pens or any other type of office supplies. When planning the setup for the office, think about people who are different than you. Hopefully, you don't work with clones of yourself because that is extremely creepy.
5. Watch Your Mouth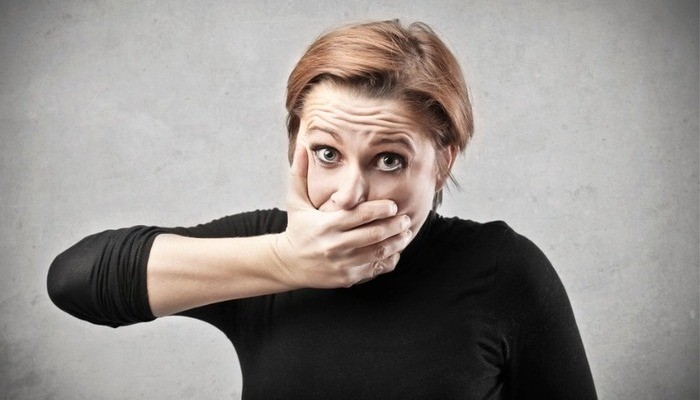 This should be a no brainer but there are still clueless people out there that have no filter and say whatever comes to their minds. We get it. You are an honest person that doesn't care what people think. That's great for your personal life but while at work you should think about how your words can affect your colleagues. You don't want to be responsible for making a co-worker cry. Watching what you say also keeps you from getting fired. Which is always a plus.  The things you say could get back to your superior and they could send you packing if they don't like what you have to say. I bet you wished you'd kept your mouth shut then.  
6. Buy Furniture For Giants and Fun Sized People
I'm not saying go buy the same type of furniture in each and every size. That's stupid. I'm saying that you should pick a variety of office furniture that is perfect for all size types. If you go in looking for a variety, you will walk away with options. The work environment will feel open, lively, and stress free as a result. Trust me.
7. Speak To Your Colleagues, Not Around Them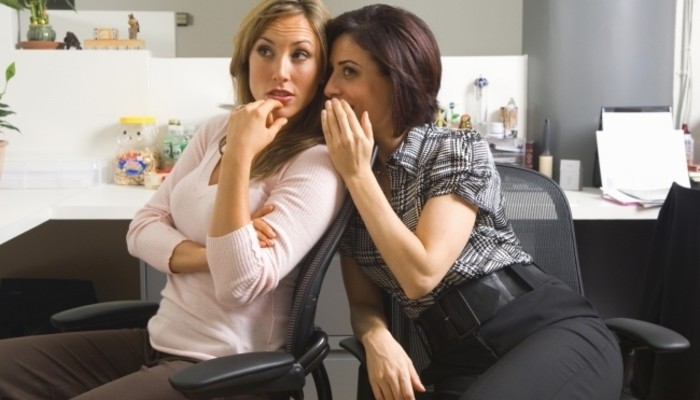 When you are discussing topics that are relevant to the entire company you should talk to the entire company. Don't talk around or behind someone. Let them know that they are valued and very much involved in what is going on. When you include everyone in the conversation, it builds a strong bond between colleagues. That connection will enable employees to be more productive and proactive. Active employees means more cash flow. Who doesn't like more cash?
8. Make Events Suitable for All
Don't plan a rock climbing trip for the company when one of your employees is in a wheelchair. Don't suggest that the company should participate in a marathon when it is obvious that half of your employees are out of shape and wouldn't last five minutes running. Pick an event that is fun for everyone. Don't make it an exclusive event.
9. Preach the Truth, Don't Sugarcoat It
Tell the truth, no matter who the person is. People with special needs want to, and should be, treated the same as everyone else. No one deserves to have special treatment. Be honest with everyone and don't try to sugar coat things just because someone is different. I'm not saying you should attack them and make them cry their eyes out, but criticism is a part of life. If you tell me I need to improve something and give me a valid reason, I'm going to listen and learn. A hard working employee will do the same. Criticising and belittling someone are two different things. One belongs in the workplace and the other you should keep to yourself.
See Also: Improve Your Workplace Environment Through a Random Act of Kindness
The work space should be open and free from judgement. Everyone should feel included in events and should not have to feel inadequate at their job. It is not the fault of the employee, it is the fault of the company whose lack of vision has caused discomfort among employees. Take these steps to make the work environment inclusive and not exclusive. You will see a dramatic change and will be glad you did.