Trying to fall asleep is not always easy when you have a deadline swirling around in your brain and that's all you can think about. The looming deadline won't make counting sheep any easier. Rather you'll be counting down the minutes until you need to go to work and finish your project. All the while being counterproductive and not giving your mind and body the time it needs to relax so that you can sleep and work better the next day. So, if you want to stop counting sheep and the minutes until you need to meet your deadline the next day, consider the following tips on how to fall asleep easily.
See Also: What Makes Sleep the Secret to Beauty
1. Clear Your Mind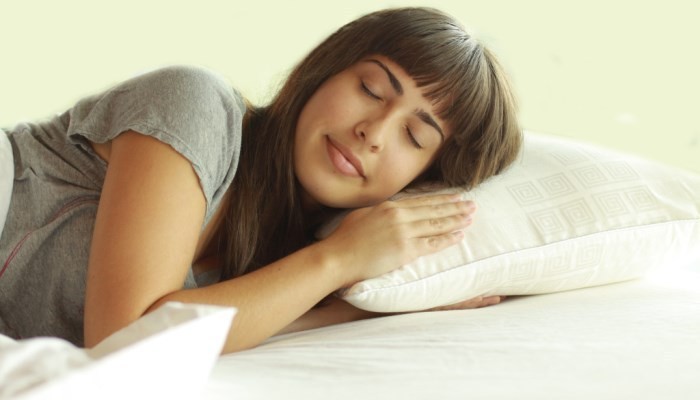 When you have a major deadline to meet the next day, it will be all you can think about when you're trying to fall asleep. That is not good for you because those worrisome thoughts will keep you awake and you won't sleep as peacefully as you could if you weren't worried about the deadline. After all, you don't want to finally fall asleep and instead of dreaming about your favorite celebrity crush, to have a nightmare about your boss chasing you around the office because you couldn't get the project done in time. Having wild nightmares like that won't get you any closer toward finishing your work within the deadline. You need to actually cleanse your mind of the deadline in order to calm your brain activity so that you'll have a more peaceful sleep.
Those anxious thoughts are shifting your gears into overdrive and you need to wipe the slate clean before even trying to go to sleep. For example, before you go to bed you need to sit and relax for a few minutes while trying to clear your head. That means all work emails are off limits and don't look at any apps detailing your to do list. Simply shut down any references to work and start to wipe all thoughts of the deadline out of your mind. Replace those thoughts with something more peaceful. This is the fun part. Start to think about something exciting you have planned for the weekend or five reasons why you love your boyfriend. Focus on anything that makes you more relaxed and calm. That means all thoughts of work are off limits.
2. Go to Plan B and Deal With the Deadline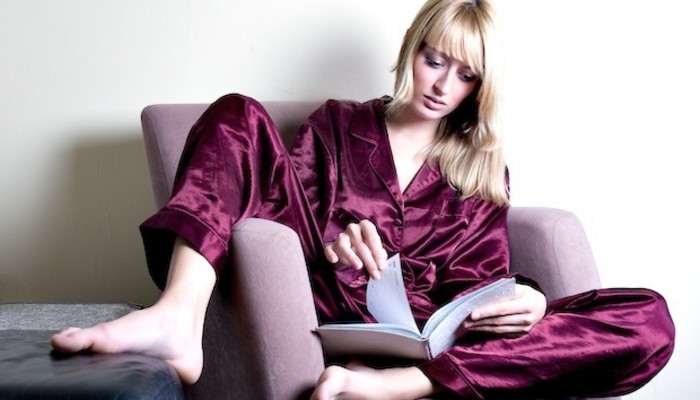 Of course, there are no perfect plans and sometimes trying to cleanse your mind of the deadline will not be sufficient toward helping you to fall asleep more easily. You may need to go to plan B and deal with the deadline. That means, drag yourself out of bed and go to another room in your house. You don't want your brain to associate deep thinking with being in bed. That's kind of counterproductive to your actual goal of viewing your bed as a peaceful environment where you can get the sleep you need. For example, if you are tossing and turning for more than 30 minutes—and not for good reasons—it's time to get out of bed and figure out how to stop thinking about this deadline.
Apparently the mind cleanse from earlier was not enough to wipe away the looming thundercloud of your deadline. It's time to do some self-therapy and actually jot down your own thoughts about the issue. Write down any fears you have regarding the deadline. For example, you might be freaking out because you think you won't stay next in line for the promotion if you fail in completing the deadline on time. Maybe you think your neurotic boss will fire you if you don't get your project completed in time. However, you should take into consideration that most of your fears won't even happen. If you don't feel like writing the list down on paper, use a recording app on your phone or tablet to record your anxieties. Then you need to get rid of the list or recording. Do whatever it takes even if you feel the need to burn the paper, just try not to set yourself on fire! The act of actually laying it all out on paper or in the recording and then deleting the listing should help your mind settle down and fall asleep easily.
3. Bore Yourself to Fall Asleep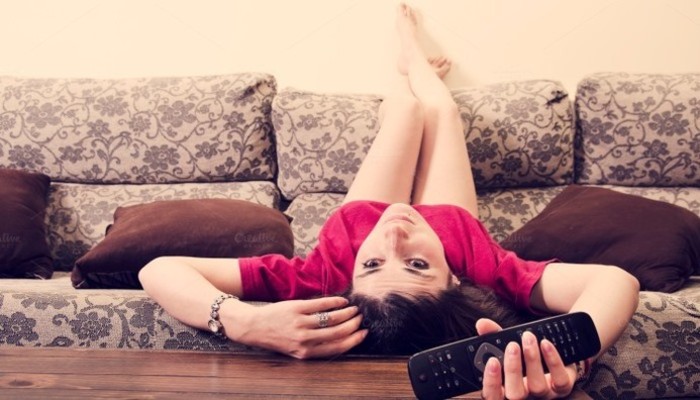 If you are teetering on the edge and cleansing your mind of the deadline and then dealing with the actual deadline has not helped; you're in serious trouble. You need to take drastic measures and try to bore yourself to sleep. Ok, this mission may seem impossible, but you just need to think outside the box. The point is not to engage your mind and have fun by reading a book you like or watching your favorite TV show. No, this is all about fooling your mind into sleeping because you are so bored. You're basically creating your own dreamlike hypnotic state.
First, fix yourself a cup of chamomile tea. If wine is more your style and it makes you drowsy, by all means, fill up the glass. Play some calming music in the background. Find the most boring book that you have—even if you have to rummage through your attic to find an old history textbook from college. Open the book and start reading. I know…you're going to hate this, but you need to force yourself to keep reading even if you're bored. That's the point, trying to find something so boring that does not engage your mind. If you don't have any old textbooks, try to stay away from opening your tablet or laptop. You can easily become engaged with those devices and defeat your purpose of trying to fall asleep easily. Instead, turn on the TV and watch PBS or C-SPAN. Both channels are sure to put you to sleep in no time flat; especially since the latter has over 200,000 extensively indexed and archived videos about Washington politics. Writing this sentence nearly put me to sleep just thinking about those politicians droning on!
See Also: 5 Reasons Why You Need to Ditch Your Pajamas When You Sleep
Dealing with a work deadline can quickly put you in a catch 22 situation because you need to complete the deadline the next day, but you also need sleep if you're going to complete it. You must find a way to fall asleep easily so you don't waste precious hours that night aimlessly counting sheep or finally falling asleep and having nightmares that cause you to be restless all night.
You need to be able to decompress and relax while trying to cleanse your mind of the deadline before you even attempt to go to sleep. If that method doesn't work and you are still antsy and unable to sleep, go to plan B to deal with the deadline. Finally, if you still can't fall asleep easily, it's time to take drastic measures to bore yourself to sleep.
Have you ever had a deadline that kept you awake all night? How did you handle the situation and try to fall asleep? Let us know in the comments section below.