In a perfect world, we would go through life healthy and happy and have absolutely zero regrets. But the world isn't perfect, unfortunately, and our lives are definitely not the way we wish they would be all the time. One of the biggest things that we need to deal with on a daily basis, is whether or not, we like our jobs. Sure, money's a pretty big thing, and super important. But there's more to working than your bi-weekly paycheck. You kind of want to actually enjoy what you do on a daily basis. But what if you land a new job, are super excited, and then realize it's not all it's cracked up to be? With this how to guide, you'll know when your new job was actually a big mistake.
See Also: 10 Totally Silly Yet Legit Reasons to Quit Your Job
1. It Is Super Underwhelming
Starting a new job is a lot like starting school in September. You put on a cute outfit. You wonder if you'll have someone to eat lunch with. You hope no one will be annoying and that you'll actually be able to make some friends. Or at least be able to tolerate everyone around you and not want to roll your eyes every single time they open their mouths. And like starting a brand new school year, you hope that your new job will be better than your old one. You want to have thrilling, fun work to do every day of the week. You want to be completely overwhelmed – in a good way, of course. So if you get there and it's completely underwhelming that's a pretty bad sign. I hate to break it to you but here's the truth: what you're experiencing right now is some pretty serious buyer's remorse. Maybe the office is so quiet you could hear crickets (if crickets existed in office spaces, of course). Maybe you have absolutely nothing to do. Your job and career should excite you, otherwise what's the point?
2. Nobody Talks to You...Ever
Work isn't a party. Wouldn't it be so totally awesome if it were? But that doesn't mean we don't want to be friendly and chat with our coworkers. Office culture is super important. Every office may be different – some are more casual and there's no such thing as casual Fridays because, well, every day is like that and everyone lives in their jeans. Other offices are formal and conservative and expect you to wear a suit. But no matter how fun or serious your office culture is, you still want people to talk to you. You want to talk in the break room about gossip or who's getting fired or promoted or the latest episode of that reality show everyone is obsessed with. You might seriously regret your decision to accept this particular position if you have zero social interactions. Man isn't an island, after all – you can't live on work alone. No one should have to suffer every day staring at their computer while nobody talks to them at all.
3. Your Boss Is Incredibly Stubborn
It's a pretty much accepted fact of the working life that you have to respect and listen to your boss. If you don't, well, you can say goodbye to your job and all the money that comes along with it. But if your new boss is super stubborn and absolutely refuses to listen to you and support you, then you might not love your new job so much anymore. You need to feel motivated and inspired so you can move forward with your career dreams. How are you going to feel when your boss shoots you down every time you ask for more challenges or to take on a big, exciting new project?
4. You Didn't Move Up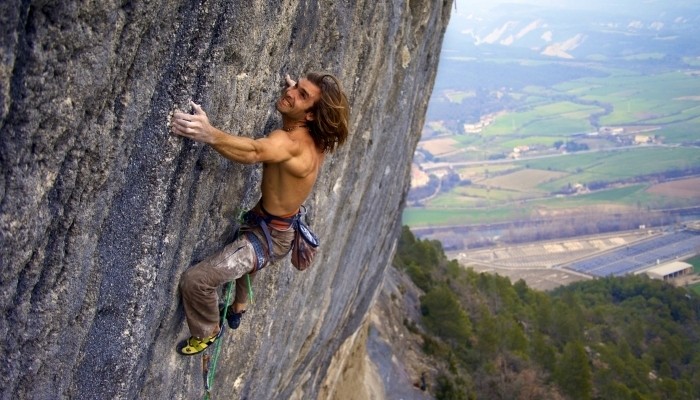 We all need to move up in the world. You should be climbing the corporate ladder with every new job offer that you say yes to. Why would you essentially demote yourself by taking a job that is way beneath you and your fabulous talent and skills? If you took a job because it seemed cool or you loved the office location or you just were super desperate for cash (we've all been there), now the honeymoon is over and you've realized that you should have be looking for a position that's more suited to where you want to be in five years. It can be tricky to figure out what position level you should apply to but it's an important part of the job hunting process.
5. You Feel Like Crying Every Day
Work isn't always fun and there are always days that you just hate. Your alarm didn't go off at the right time, you skipped breakfast, you were two hours late thanks to some pretty evil traffic. But, you should feel pretty happy about work on a regular basis. If your new job is making you feel bad about yourself or making you depressed or anxious, you need to take that seriously.
6. You're Involved in a Power Struggle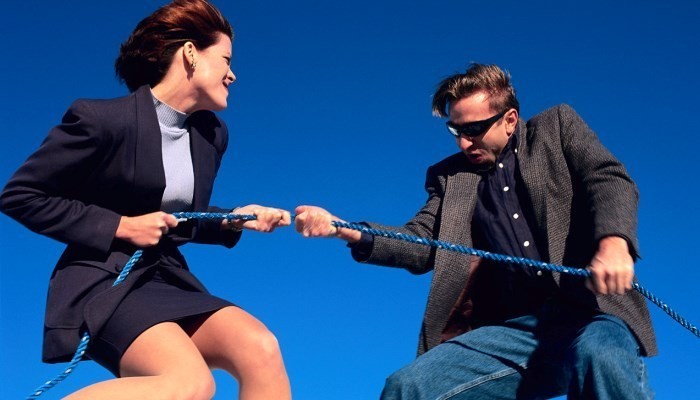 Let's be real: office politics are the worst. Unfortunately, they happen all the time. Someone wants your job. Someone thinks they should be promoted instead of you. Someone wants to sabotage you because they're super evil. Okay, that last one might be a bit of an exaggeration, but not too much. If you're dealing with a difficult coworker at your new job, that's going to be enough to make you want to run screaming. It's impossible to get work done and perform at your best when the person next to you wants you dead. No, that's not too dramatic. But, it really does feel like your life is at stake when you're fighting with a colleague. And since they have been working there longer than you and you're the new kid on the block, who do you think your boss is going to side with when there's a major conflict? Yeah, you guessed it. Sucks to be you.
7. The Work Is Unfulfilling
Work needs to be satisfying. It may sound super cheesy but it should fill our souls. It should make us feel like: Yes, this is absolutely, 100 percent what we were meant to do. Why settle for anything less? If the actual work at your new position is much less satisfying than you thought it would be, that's a very good reason for wanting to find something new to apply for. Work is just that – work – and it's always totally legitimate to want to, you know, actually get something real done.
See Also: How to Know When It's Time To Leave Your Job
The moment we get a new job is basically one of the best moments we can possibly imagine. We feel awesome and on top of the world and like we could conquer absolutely anything. But then reality sets in and we realize that this job is super boring, or no one speaks to us, or our boss is ridiculous and impossible to deal with. Whatever the reasons, you don't have to feel guilty over leaving a job you just accepted. It's your life and your career, and you totally deserve the best.