Layoffs are the worst. You either hear the rumors and spend months worrying that you're going to be one of the unlucky ones, or you get completely blindsided by the whole thing and, in the words of Heidi Klum, suddenly find that "one day you're in, and the next you're out". If it helps, although "layoff" is often used as a synonym for "fired", there are two big differences: you're usually not alone, and it isn't always your fault.
It's an unfortunate fact that no one can feel truly secure in today's working world. However, if you accept that fact and start preparing your exit strategy from the first day of your new job, then you can ensure that a layoff isn't the worst thing to ever happen to you – in fact, you can turn it into an opportunity. First jobs are rarely forever jobs anymore, and the best thing you can do for yourself is to prepare yourself for the worst.
It's all too easy to fall into the trap of feeling like you're doing well at your job and you're safe. But the truth is that comfort can increase your chances of getting laid off, and you should always be on the lookout for bigger and better opportunities. Don't be someone who gets laid off and ends up in trouble; instead, follow these steps and be someone who knows exactly what they're going to do next, should you ever find yourself being laid off.
See Also: How to Predict if a Layoff is Coming
1. Never Get Complacent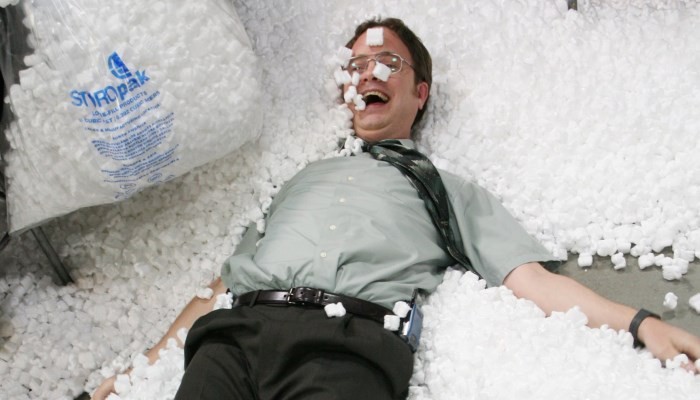 I know. Job searches take forever, and when you're finally successful, you vow to never look at another job advertisement ever again. However, while there's nothing wrong with taking a break, you should never stop searching completely: you might get fired, you might get laid off, or you might simply miss out on your dream job. There are three reasons you should keep the job hunt going, whether you're about to be laid off or not:
1. Things Are Always Easier When the Pressure's Off
When you're unemployed and desperate for work, it shows. You apply for everything and anything, and networking essentially means begging for a job – which is humiliating for you and unpleasant for them. If you're employed, however, it's much different: you have the confidence that comes from having a job, your network requests seem more professional, and you only apply for jobs you're truly suited to.
2. It Reminds You That You Aren't Finished
A career is a marathon, not a race. Signing on the dotted line is not the same as crossing a finishing line, and it doesn't mean you're safe. If you're reading this, you already know that since you think you need to prepare to getting laid off. Getting comfortable and complacent means you stop challenging yourself and you aren't working as hard, which makes it even more likely that you're going to be one of the first to go.
Instead, use your continuing job hunt to remind yourself of the skills you want to learn or brush up on to add to your resume, and then look into skills development seminars. These seminars, likely to be free if you go through your company, will show your boss that you're trying to better yourself and make you a better candidate for your next job.
3. You're Always Proving Yourself
Every time you apply for a job, you do what you can to convince them that they should hire you, and you do that by having a record of everything you've done well and every time your boss has said you've done a good job. Even if this information isn't enough to convince your boss to keep you, it might be just what you need to convince your new boss to hire you. Layoffs happen for a number of reasons, and aren't always predictable; all you can do is make sure you aren't coasting and that you keep your references up-to-date so none of your colleagues suddenly disappear without giving (or receiving) a promised letter.
2. Check Your Benefits and Rights
If you've been the kind of employee who hasn't used all your vacation or sick days, now's the time to work out how you can put them to use. Check company policy to see what happens to any unused benefits when someone is laid off: can you get a compensation check? If not, could you use that time off work to go to interviews? Just because you aren't going to use them as a part of your job anymore doesn't necessarily mean you should forget about them.
Additionally, look into your pension and 401(k) options, especially if the company is actually closing. Can you reallocate money invested in your employer's stock? Can you take your pension as a lump sum? These might all be things you don't think about once they're set up, but now's the time to make sure you don't lose more than just your job. The longer you've been in your job, the more these things are going to have built up, and you don't want to find yourself back at square one now you're that much closer to retirement.
3. Build Your Savings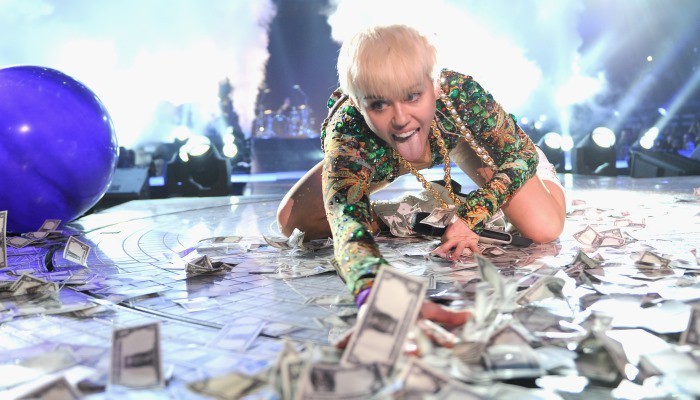 As soon as you start hearing about potential layoffs, you should do three things: find out what severance package you're going to get (perhaps from colleagues who have survived previous layoffs), what unemployment benefits you're entitled to, and check how much you have in savings. Experts say that you should have enough savings to cover at least three to six months' expenses and that anything else should be considered extra security.
Similarly to continuing the job hunt, you shouldn't fall into the mindset of thinking that having a job means you can spend all your money; nights out might be fun, but nothing is more fun than having your next rent payment. Always have something in a savings account, and always be prepared to take a harsh look at what you can cut back on should the need arise – what luxuries can you give up on so you can pay off your debts and avoid the added headache of lenders banging on your door?
4. Clear Your Space Early
If you've ever watched Project Runway, you may have noticed that eliminated contestants get about 10 seconds to say their goodbyes before Tim rushes them off to clear up their space in presumably another 10 seconds.
Television might be edited for time, but in this case, it isn't entirely inaccurate: you may get little to no time to clear up your things, and you should be prepared for that. Start discreetly taking your personal touches home and make sure that anything you want to keep from your computer is transferred to your own device. Stop by HR for a copy of your personnel file and any other performance reviews or documents – like a copy of your contract and the non-compete clause that you forgot you had signed.
Not only will this ensure that you don't forget anything, but it'll also physically be less to take with you when you go. Even if your boss is kind enough to let you come back for the things you can't carry, would you really want to have to face everyone again?
See Also: Top 10 Weirdest Words Ever Used for Layoffs
A layoff doesn't need to be the end of the world: if you're prepared for it, you can prevent it from ruining your life, and you can turn it into an opportunity for something better. A few years ago, people stayed in one job for life, but now nearly everyone moves on any time they decide they're unhappy or they're forced out – and, sometimes, it's just what they need to remind themselves of their purpose in life or give them a second chance to find happiness away from the wrong job or a crumbling company. Why shouldn't it do the same for you?
Have you ever been laid off? How did you handle it? Share your experiences and advice with us in the comments section below!