Did you know that nearly half of workers in the United States fall asleep during meetings? Can you blame any of them? With boring managers, constant lectures and agendas going nowhere, you'd want to take a catnap as well. 
See Also: How to Run Meetings That Don't Suck 
You had a very filling lunch, and after an hour or two you begin to feel sleepy. Not even a pot of coffee or an energy drink will wake you up. As your eyelids start to become heavy, a co-worker informs you there's a meeting in a few minutes. Oh my goodness! Can it be so? This is certainly the wrong time to feel drowsy. Is there any possible way to prevent yourself from dozing off throughout this hebetudinous meeting? 
Most professionals and surveys will confirm the fact that many meetings can be boring. At most times, meetings are counterproductive and fail to accomplish any meaningful work. Your boss just goes on and on...and on, your colleagues are making weird noises with their teeth, your manager is playing on his phone and your body just wants to collapse into a warm, cozy bed. 
It may seem pretty much impossible to stop yourself from dozing off during a meeting. But it's possible, as long as you take pre-emptive measures and take action at the start and throughout the meeting. By doing this, your head won't bang on the table and create a disturbance! 
Here are 10 ways to prevent dozing off in a boring meeting:
1. Pay Attention and Take Notes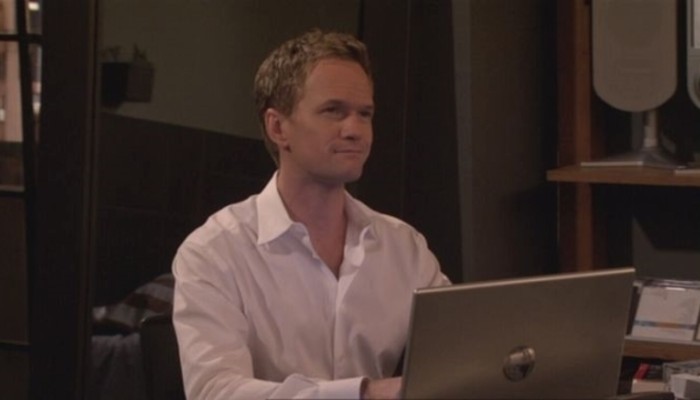 Who actually wants to participate in meetings? Nobody. You prefer to just sit in the back and think about what you're going to eat for dinner or how you want to catch up on your chess literature. Well, if you don't want to fall asleep then perhaps you should actually participate. 
You don't have to lead the meeting, but the small things can do a lot to keep you awake: pay attention, take down notes, ask questions, offer solutions and other things that will keep you awake. As long as you're engaged, you won't doze off.
2. Try to Stand
If the meeting is filled with pretty much everyone from the office then this is your opportunity to stand. Standing will definitely keep you awake and circulate the blood. Be sure to stand at the back of the room, though. If you're standing next to your boss then you will be given extra attention (all eyes will be on you), and nobody ever wants that. 
3. Eat Less at Lunch
Here's a hint: if you're consuming half a pound of turkey, rice, a can of soda and a doughnut and you're falling asleep then you should scale back on your lunch. Indeed, you wish to be full until you head home, but a slight modification of your lunch will prevent you from falling asleep. Whether it's a salad or a sandwich (just something light), you definitely won't give you that 2 o'clock feeling. 
4. Go to Bed Earlier
Yes, this piece of advice is quite dull and boring. Who wants to go to bed early? We're not eight years old anymore. But if you keep falling asleep, either at your desk or during a meeting, then perhaps it's your body telling you that you're not sleeping enough. Simply waking up later won't suffice. Getting an adequate amount of sleep can't be stressed enough, particularly in today's world. 
Remember, we need between seven and nine hours, the best hours for your body to get shut eye are between midnight and 7 a.m. and you can't have any stimulation one hour before bedtime. Besides, it's always better to snore in the comfort of your own home than at a meeting surrounded by your peers.
5. Exercise After You Wake up
Again, this suggestion isn't the greatest, but it's some of the best advice out there. By going for a jog, doing yoga or lifting weights as soon as you wake up, you'll invigorate your body, keep it energized and be prepared for the rest of the day. Once you exercise more, even if it's the dreaded blizzard, you won't have to keep turning to a gigantic pot of coffee to wake yourself up. 
6. Don't Drink Coffee in the Morning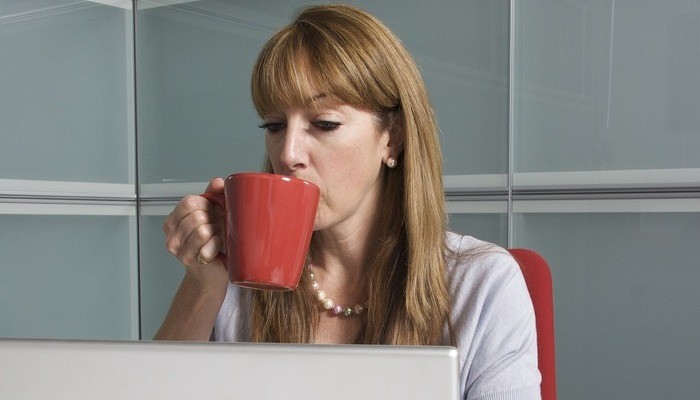 You may be asking by now, "What are you doing to me?" Well, be assured that we're not trying to torture you.  
Scientists say that the best time to drink coffee is between 11 a.m. and 2 p.m. The reason for this is because our body has these different biological elements that help us wake up in the morning, and turning to coffee will just be artificial. In other words, you may have to hold off on that delicious, aromatic and divine cup of coffee until lunchtime.
7. Incorporate Breathing and Stretching Exercises
When you're sitting down at a desk all day, you're doing more harm to your body then if you were overseas fighting in a war. If you are literally shackled to your desk and your chains are only unlocked by your boss then you may have to incorporate some breathing and/or stretching exercises into your daily routines. Both will increase circulation, improve oxygen levels and, most important of all, wake you up. 
8. Pass Notes to Others
No, you're not in high school anymore and you don't have a crush on the most popular guy/girl at the office. With that being said, writing notes and passing them to others at a meeting will help keep your mind off sleeping. Any sort of mental activity, even as minuscule as passing notes, will assist in your plight of staying alive, err, awake. Passing notes around may not be the most mature thing to do, but anything in the name of keeping your eyes open!
9. Acupressure at Your Seat
Your boss may not have the faintest idea at what you're doing. That's a good thing, so does it really matter? 
Applying acupressure at your seat can do wonders for you, especially if you don't want to give up coffee, delicious lunches and the opportunity to stay up later. Much like breathing and stretching exercises, acupressure can improve oxygen and circulation levels. Just what do you do? Tap your fingers on your forehead, rub the base of your skull and massage your hands and fingers.
You may be given some dirty looks, but your health is far more important!
10. Pull Out Your Orange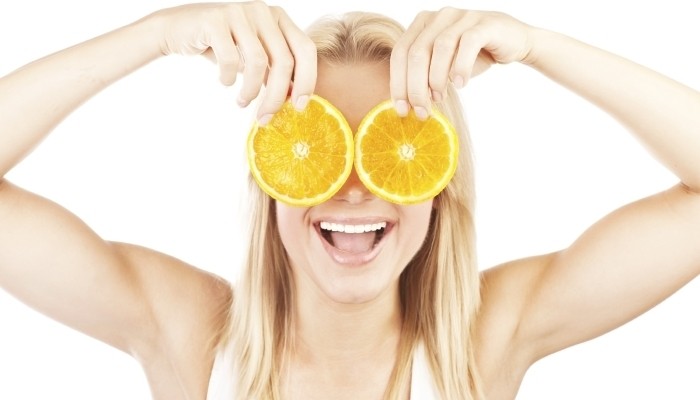 If you want to prevent yourself from dozing off as well as annoy some of your colleagues, pull out a large orange and start peeling it at your seat. The scent of a fresh, delicious and cool orange will not only wake you up, but also stimulate those around you. Even the person at the other end of the table, who already fell asleep right at the beginning of the meeting, will wake up. 
Any other type of fruit will be as effective, including lemons, limes and bananas.
See Also: 8 Types of Bad Office Meetings 
Staying awake in dull meetings can be as impossible as enjoying the taste of Snapple or understanding what the heck a Muppet is. And on a serious note, the more you doze off at meetings the more harm it may pose to your job. Meetings are meant to be productive sessions to exchange ideas, even though they are nothing more than just time killers.  
With that being said, instituting these tips and tricks into your daily life will not only prevent you from crashing during a boring meeting, but also improve your overall health. 
How do you stay awake during a boring meeting? Let us know in the comments section below…