Internships are considered a beneficial, even necessary, experience for students and recent grads hoping to gain a competitive edge in today's job market, according to CNN. If you're an employer and your company is seeking quality future employees, offering internship positions is actually a great way to identify the most promising up-and-coming professionals, while also giving students and recent grads much-needed work experience. When it comes to internships, everybody can benefit.
See Also: How to Make the Transition From Intern to Full-Time Employee
Every intern comes with a unique set of skills, personality traits and preferences, work experiences, educational background and leadership skills, so how do you identify the perfect intern – you know, the one that may be a great future full-time hire? Look for these fifteen characteristics.
Current and future interns, read on! You can use this as a personal checklist to find out if your supervisor would consider your performance to be practically perfect.
1. Dresses Like A Boss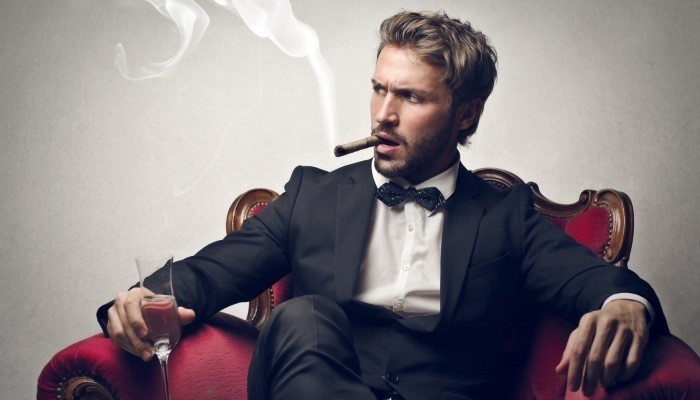 Interns don't have to wear the most expensive and fashionable outfits on the market, but they should take pride in their appearance and do their best to dress professionally. During their interviews and their first days on the company scene, watch to see if they're wearing business professional or at least business casual apparel (think conservative, well-fitting suit sets; ironed slacks or skirts; sweaters, button-down tops or blouses). After the period of first impressions has passed, see if they maintain a business casual appearance or a style that closely resembles your company's dress code expectations. Even if your office's dress code tends to be relaxed, prideful interns may still try to look slightly more polished than necessary – and definitely never dress like they're ready to hit the club, gym, or couch. Beware of jeans, sneakers, t-shirts, sweatshirts and yoga pants; lax appearance can sometimes reflect a level of work ethic that is less than ideal.
2. Displays On-Point Body Language
It's not just about how they dress but how they present and carry themselves that counts. When trying to spot the perfect intern, look for eye contact, straight and open posture, alertness, confident speech, handshakes and smiles. Interns that exude these basic body language skills are communicating to you that they are passionate about their work and have great mastery over their emotions (and are therefore able to keep their feelings from interfering with their responsibilities and behaviors at work).
3. Socializes With Employees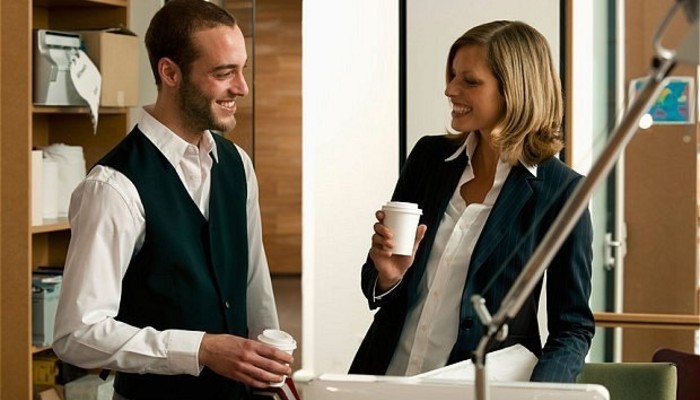 According to Forbes, a social environment is essential for a happy and healthy workplace. A great intern will contribute to that environment by bringing with them an approachable and friendly attitude. They'll say hello and goodbye to officemates and express an appropriate level of curiosity for their coworkers' personal and professional lives. Instead of hiding in a corner or unoccupied office, they'll get up and move around the office to ask questions, chat and collaborate – but when it's time to get work done they'll sideline the conversation and tackle their to-do lists. Wondering if an intern will work well with your team as a full-time employee? Look no further than at how well they currently get along with the staff.
4. Works Well Independently
While great interns go out of their way to socialize and collaborate with others, they also have the problem-solving skills and attention span to tackle projects independently. You'll see them striking an even balance between working with others and working alone. If you're considering hiring an intern, you're going to want someone who's able to make informed decisions even when you're not right there to guide them.
5. Shows Up Early and Stays Late
Perfection requires painstaking punctuality. Excellent interns are not only eager to get to the office at or before the time in which they're required, but are willing to staying late if necessary (except in the event of serious schedule conflicts, like class or a second job). It's okay if they don't always come in early or stay late, as long as they do it when it's actually necessary. If they're watching the clock on a regular basis and biding their time until the big hand of the clock strikes 5, they're probably not putting forth the necessary effort to be fully engaged in their internship experience... and may be equally disengaged as an employee.
6. Swaps Netflix Time for Networking Time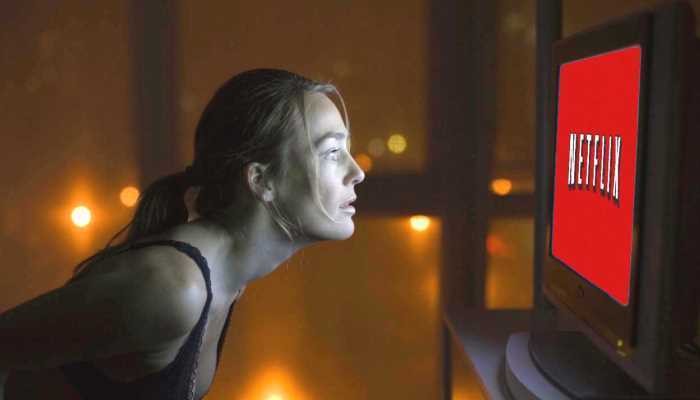 Those who take a genuine interest in the company in which they're interning are willing to give up the occasional social and relaxation time to attend work functions. They offer to help out with events and meetings that happen outside of their internship schedule. Even when their attendance isn't required or recommended, sometimes they're still happy to attend, observe, learn, network and just experience a new element of your company. Interns who have a healthy degree workplace FOMO – but don't push themselves to the point of burnout – are showing they're dedicated and have good time management skills.
7. Says "Yes!" But Maintains Balance
The best of the best are willing to say yes to new tasks and opportunities at your company. Every new project is a chance for interns to practice and build their career-related skills, and they'll want to take on opportunities that may even be challenging or intimidating. However, they also have great judgment and prioritizing abilities. They gauge whether or not an additional project will be feasible to complete given their current list of projects, and they know that saying yes to everything without careful consideration can backfire. Rather than outright saying no, they ask for a deadline and work with you to figure out how they can best contribute to the completion of the project.
8. Asks Questions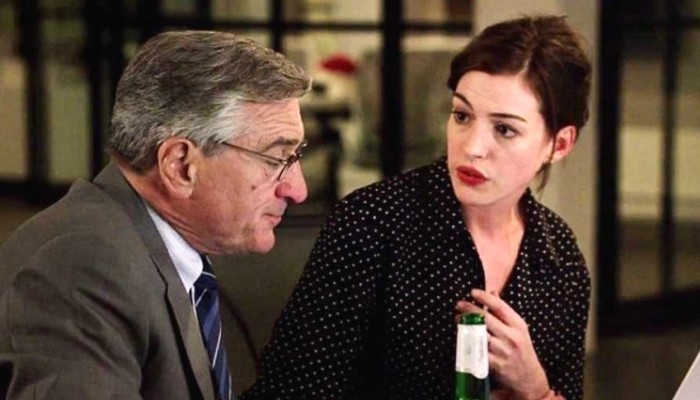 While perfect interns aren't afraid to say yes, they're also not afraid to ask questions or seek help when they need it. To learn or to complete a project in a way that meets your expectations, sometimes they may need to gather information or insight along the way. This means they also don't wait until the day before the project deadline to speak up. With that being said, they try to find answers themselves before knocking on your office door so as to not waste your time.
9. Looks For Feedback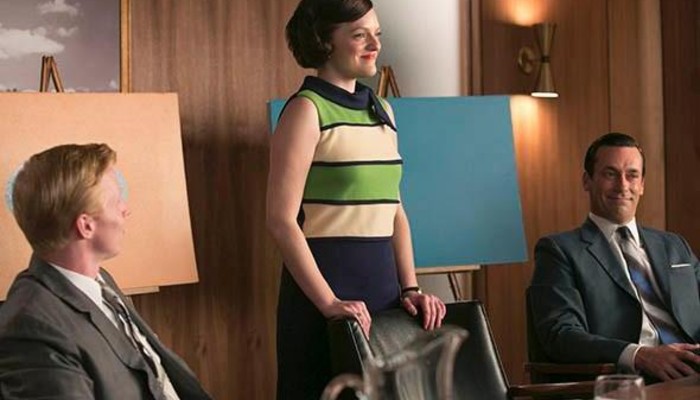 Interns who really want to do their best know that getting feedback on their past performance from supervisors and coworkers is important to their growth and their future performance. They seek constructive feedback early and often, listen and ask questions, take your feedback in stride, and put the advice they are given into practice.
10. Does The Grunt Work (Without Grunting)
Internships are intended to be learning experiences for rising professionals, but no matter how high we are in the workplace hierarchy, we sometimes still have to answer phone calls, make copies, and file documents. Great interns will show they're not above doing the simple, tedious duties required to complete a project and are able to see how even small tasks contribute to a company's success. However, this doesn't mean they should be okay with being treated like personal assistants or allow their skills to be underutilized or devalued.
11. Stays On Task, Not On Social Media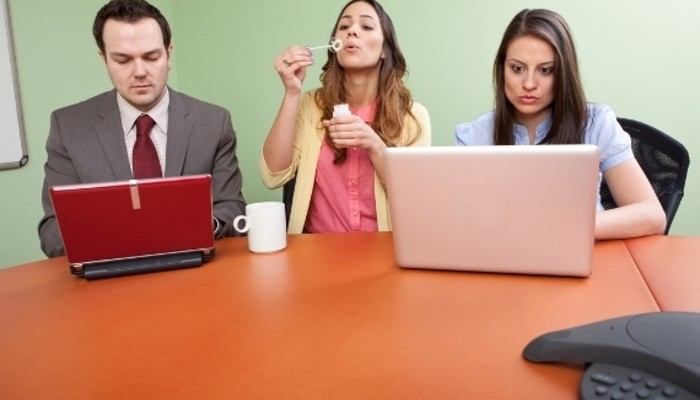 When they're on company time, you can be sure they're putting their work responsibilities first. You never see them texting, making personal calls, sending private emails, or visiting inappropriate or non-work-related websites. The perfect intern respects your time and workplace codes of conduct.
12. Uses Social Media Appropriately
Any potential intern of the year has to be conscious about their social media image and use even when they're off the clock. They post with caution, keep public posts and information suitable for all readers, only upload tasteful photos, or just plain keep their profiles private. They definitely don't friend you or other company employees on Facebook, but they might request to connect with you on LinkedIn to stay in touch with you after the internship ends. Oh, and they practice good LinkedIn profile and networking etiquette, because well, the best interns always think of everything.
13. Admits To Mistakes
Mistakes, we all make them! Interns, a.k.a. people who are just learning how everything works at your company, are bound to make at least a couple. Interns who admit their mistakes and take accountability for fixing them show they are mature, responsible future professionals. This one great quality is indicative of many other great qualities like honesty, integrity and humility.
14. Says "Thank You!"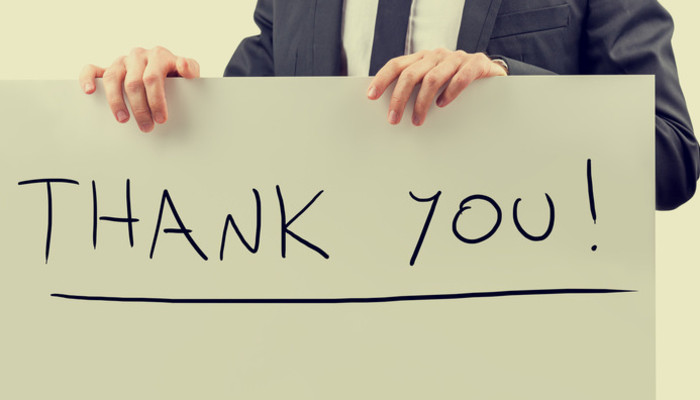 Interns shouldn't treat bosses or coworkers like they're the ones that deserve a thank you (even if they do). It's an absolute privilege for an intern to be allowed to temporarily work and learn within the walls of your company, and great interns will express their gratitude for being offered the chance. If you receive a personal handwritten thank you note at the end of their internship, you know they really mean it… or at least have the courtesy to practice proper internship etiquette.
15. Stays in Contact After the Internship Ends
The perfect intern doesn't peace out when they've completed their required number of hours, never to be seen or heard from by anyone at the company again. Instead, they update you on their professional plans, email to ask how you're doing, and even offer to assist with future projects and events in which you may need assistance. Nothing says "I value your partnership and your company" like occasional post-internship outreach.  
See Also: The Benefits of a Summer Internship [Infographic]
While these fifteen qualities serve as a great checklist for spotting the "perfect intern," remember that no interns, employees, even CEO's are ever actually perfect – they're all still learning and growing in one way or another. An intern who embodies many of these qualities may fall short from time to time within one or more areas, but that doesn't automatically make them a bad intern. Intern supervisors have a responsibility to help their interns become better professionals (that's where that feedback comes in). However, any good intern should have the foresight to figure out which basic qualities of professionalism they'll need to be their best selves, and those who have done their research will display many of these qualities.
What qualities do you look for in an intern? Or, if you have been an intern, which qualities helped you achieve career success? Share your stories in the comment section below.