So you want to sleep less, work more, and party harder? Congratulations, you are a normal human being. Except maybe for the working part – we just threw that in for all those people who actually like their jobs. We have all heard the tales that the average adult needs eight hours of sleep a night, and not just any kind of sleep but the good, restful kind.
Let's have a quick lesson is how sleep works before we tell you the real secret to hacking it. There are two stages of sleep: REM (Rapid Eye Movement) sleep and non-REM sleep.
See Also: Top Tips for Better Sleep to Increase your Daily Performance
First comes the non-REM sleep which consists of three stages. Each stage can last anywhere from 5-15 minutes and you go through all three before reaching REM sleep. The first stage is when your eyes are closed but it is easy to wake up, and lasts about 5-10 minutes. The second stage is when your heart rate starts to slow and your body temperature drops, getting ready for deep sleep. Finally, the third stage is the deep sleep stage, when it becomes harder to rouse you and if you woke up during this sleep you will feel disorientated for a few minutes.
REM sleep starts about 90 minutes after you fall asleep and the first period of REM sleep typically lasts 10 minutes. Each of your later REM stages lasts longer and the final one may last up to an hour. During REM, your heart rate and breathing quickens and you brain becomes more active, leading to those intense dreams you have. Lesson complete, let's move on to telling you how to get less sleep but still be superefficient in your life.
1. Create the Ultimate Bedroom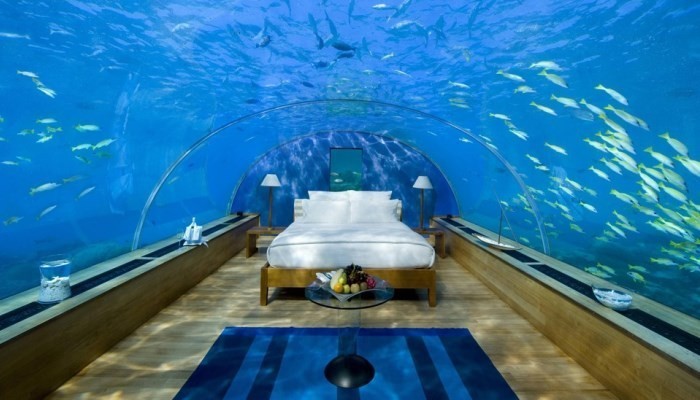 Your bedroom is not your living room, nor should it be associated with anything other than sleeping… and maybe a few other things. Therefore, treat it as a sanctuary. No TV and no noises, and instead opt for blackout blinds and a cooler temperature. You are training your brain to associate sleep with your bedroom; that way, you aren't spending hours tossing and turning. Waking up in the middle of the night isn't always a bad thing either, and instead of panicking about it, why not grab a book, go for a walk, or drink some herbal tea? Only go back to sleep when your body tells you to, but don't turn on that laptop or TV as screens prevent you from falling back asleep.
2. Fall Asleep Faster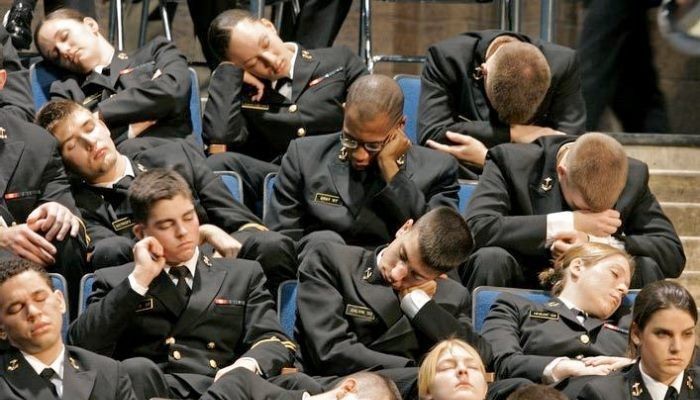 Think of the precious hours you waste trying to fall asleep. Your mind starts thinking about all the things you could be doing rather than laying there tossing and turning. The key to falling asleep faster happens through a few different reasons.
First up, shut down those electronic devices at least 30 minutes before sleeping as they not only prevent the apparition of melatonin (you know, the natural-producing substance that makes you sleepy) but they also impair your internal clock that tells you it's time to go to sleep.
Next up on the list is avoiding going to bed when you aren't tired. Say you regularly go to sleep at 10pm, but its 10pm now and you aren't tired. Don't bother forcing yourself to try and sleep, and instead read a book or make a list of things you to want to accomplish or start keeping a journal.
Perhaps the most important trick to falling asleep faster is to watch what you eat and drink before bed. We aren't just talking about right before bed either; we're talking about 4-6 hours before. Avoid caffeine and sugar as they will mess up your REM cycles and you will find yourself waking up many times throughout the night. Once you've nailed falling asleep faster, it means you can get up earlier.
3. Wake Up Happy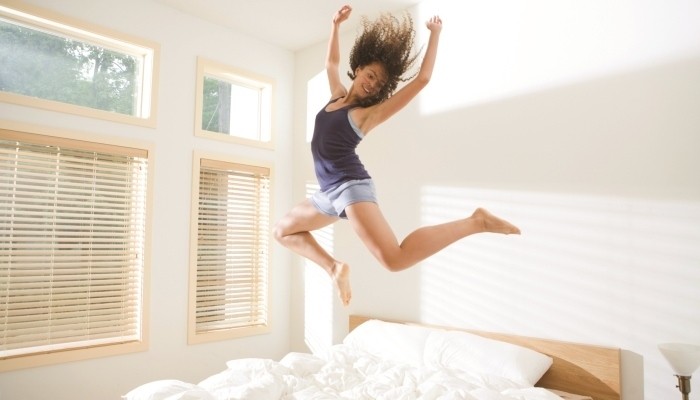 A wakeup routine is extremely important, especially if you are planning on having a productive day. There is nothing worse than waking up to an annoying alarm clock that you snooze not once, not twice, but three times before you get out of bed. There are a few simple tricks to making the wakeup process much, much easier.
Firstly, make sure you wake up at the same time every day, as your body will learn your routine and you can soon chuck that alarm clock out the window. Going one step further, there is a surplus of sleep apps out there that will wake you up during REM sleep, the lightest of your sleeps.
Other cool tips to make your morning better: write down three things you are grateful for, have a quick five-minute cold shower, and drink at least one glass of water. Combine all of these things, every single morning, and you will no longer feel as though you are a zombie!
4. Nap (Appropriately)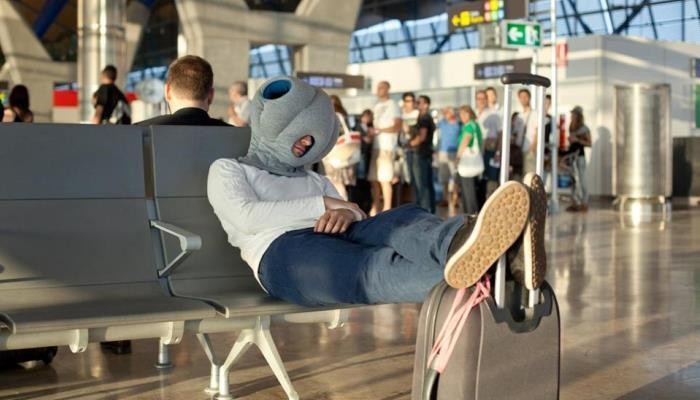 There are those of you who love naps and those of you who hate them. And for those of you that love them, well, we have good news for you. Napping, at the right time and for the right amount of time can actually be beneficial. The right time to nap is between 1pm and 3pm (yes, we are aware that that is right in the middle of the workday and, hopefully, your employer is one of many that are recognizing how beneficial naps are, and even creating workplace nap rooms!)
If you aren't so lucky, however, we suggest that you invest in a napping pillow and find a dark corner. The right amount of time depends on how long you have, but sleep experts say that you should either nap for 20 minutes or 90 minutes. Twenty minutes of napping is enough to boost alertness and energy levels, and limits you to non-REM sleep; therefore, you will wake up before getting into that long deep sleep.
Fun fact: drink an espresso right before having a nap. The caffeine won't kick in for about 20 minutes, exactly when you want to wake up feeling refreshed. A 90-minute nap will allow you to go through all the sleep cycles and you will wake up feeling fresh and alert.
5. Do NOT Get Discouraged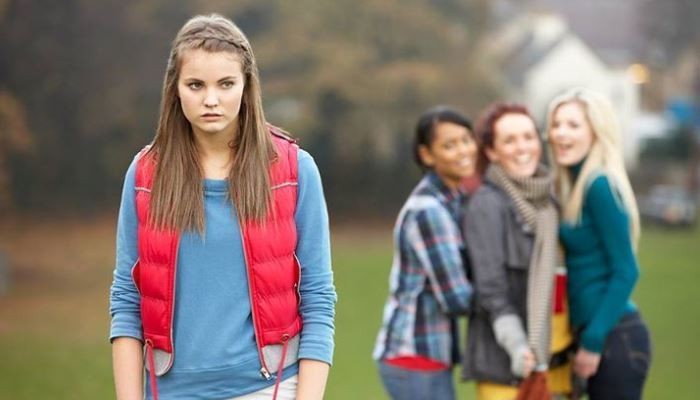 The worst way to ruin sleeping better is to get discouraged and throw in the towel two days after you have started doing all of the above. Obviously, it is going to take some time getting used to waking up every morning at the same time. Of course you will have to adjust your bed time, eating habits, and your napping routine, but that is part of the journey. You will need to give yourself at least a week of routine before you start to notice a difference. In order to help things along, try putting some lavender-scented things in your bedroom, which is known to have a sleepy effect on humans, or take a warm bath right before bed to help you relax and kick your brain into sleep mode. Try out different sleep apps and see which ones work for you. Write down what is bothering you right before you go to bed so it is out of your mind and onto paper. Take big deep breaths and let yourself fall into the best sleep you can get.
See Also: 5 Reasons Why You Need to Ditch Your Pajamas When You Sleep
Hacking sleep, aka getting the most out of your sleep, is fairly easy, as long as you follow the basic ideas above. In return, what you will be rewarded with is more energy, more alertness, and greater productivity in everything you do. Find out what works for you by monitoring how many hours per night makes you feel like the best version of yourself.
What sleep hacks do you have that help you maximise productivity? Let us know in the comments section below!