There are a lot of beautiful and sexy actresses in Hollywood (because where else would you find sexy women?), and it is really hard to pick the top ten. Many actresses marked an entire era and had men from all over the world pining over them. Their incredible talent combined with their sex appeal, beauty and sensuality made them timeless sex symbols.
See Also: Top Earning Actresses
Working in show business isn't easy, and Hollywood has high standards, especially when it comes to looks, so it has become really stressful and difficult for women to get noticed at all. However, these ten women aren't only sex icons, but also some of the most talented actresses of all time.
10. Grace Kelly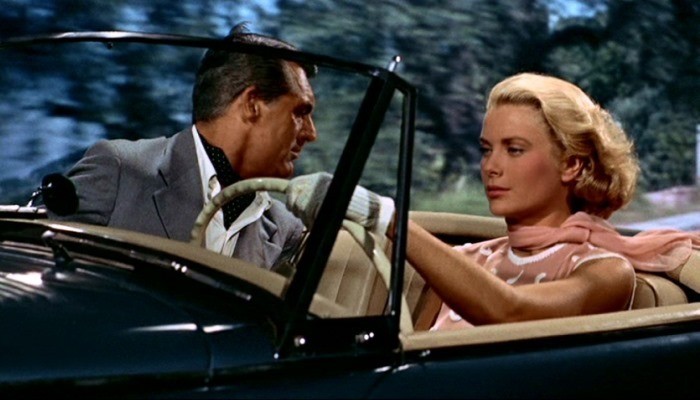 This model, actress and crown princess is one of the sexiest actresses of all time, and it's all because she was successful in combining elegance with sexuality. Her royal appearance, along with her elegant gestures gave "sexy" a whole new meaning, and her graceful facial features, blonde hair, and long legs became her trademarks.
This famous American actress retired when she was only 26, because she wanted to dedicate more time to her duties as Princess of Monaco, when she married Prince Rainer III of Monaco. Her most famous films were "Mogambo", "Dial M for Murder", "To Catch a Thief", "High Society" and "Country Girl", for which she won an Academy Award. Unfortunately, she died at the age of 52, but still remains one of the sexiest, most beautiful and talented actresses of all time.
9. Faye Dunaway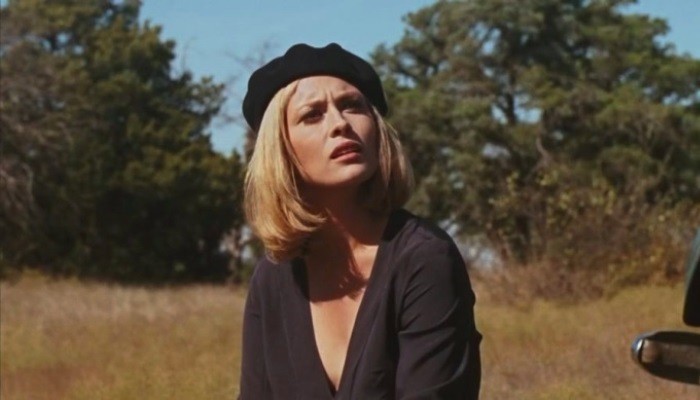 She was a gangster girl before it was even popular. Faye Dunaway made it big after her role as Bonnie in "Bonnie and Clyde". She also starred in films such as "Network", "Chinatown", "Three Days of the Condor" and many others. She won the hearts of men across the globe and was considered to be the ultimate femme fatale.
Faye Dunaway won an Academy Award for Best Actress, a BAFTA, an Emmy and three Golden Globes. She also became an Officer of the Order of Arts and Letter in 2011, a title bestowed upon her by the government of France. She was also the first recipient of the Leopard Club Award, which is a tribute to someone who has left a mark on the film industry and the collective imagination of the world.
8. Margot Robbie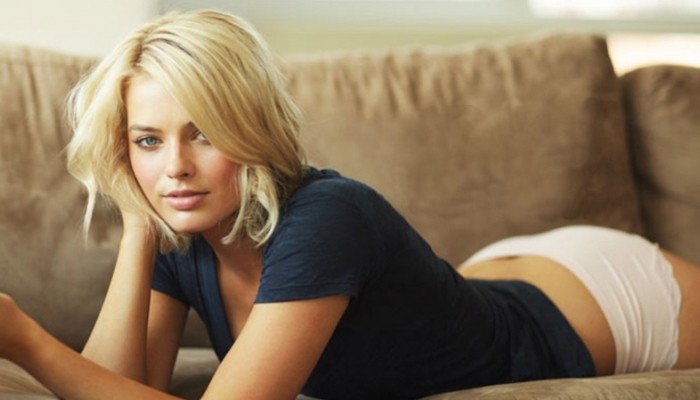 This Australian bombshell became one of the sexiest and most talked about actresses after her magnificent performances in Scorsese's "The Wolf of Wall Street", and in "Focus", where she played the leading female role with Will Smith. She is just 25, but has landed the roles of her life, and we don't doubt that her time is yet to come.
Margot Robbie is young so inevitably she doesn't share the long list of career achievements the other actresses in this list have. However, she has already left a mark on the history of cinema, and is definitely one of the sexiest, most talented and beautiful actresses of all time. We are sure her role as Harley Quinn in "Suicide Squad" will be epic, and we cannot wait for the next Comic-Con so we can see all the girls going for her psycho sexy look.
7. Salma Hayek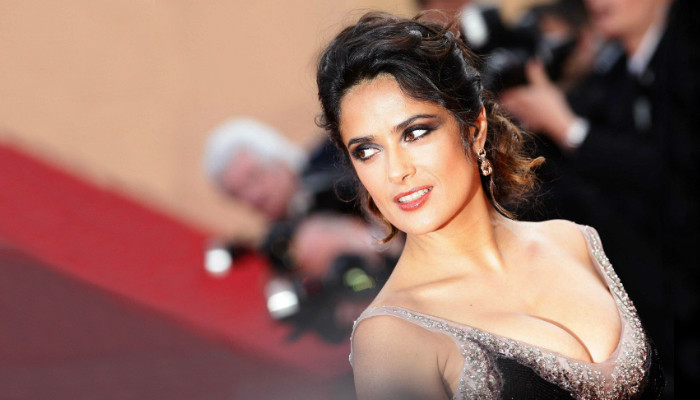 The beautiful Mexican seductress became a sex symbol after the premiere of "From Dusk till Dawn", directed by Robert Rodriguez. Her legendary scene with the snake and her sexy performance made it really hard for other women to compete at her level.
Salma's best performances are in "Desperado", "Dogma" and "Frida". It was in "Frida" that she silenced critics and showed the world that she had some serious acting talent. She is also a producer, and has produced five movies and the TV show "Ugly Betty".
6. Sophia Loren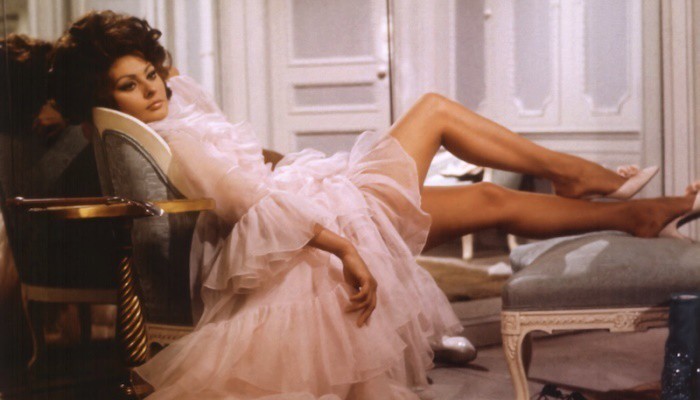 The curvy Italian beauty, with her amazing hourglass body and incredible charm, was considered to be the most beautiful actress in the world for decades. She started her career when she was only 14 years old, and she was able to find her place in Hollywood soon after. She quickly became the biggest sex symbol of her era, while she was also one of the most talented actresses out there.
After signing a contract with Paramount, she became famous around the world, starring in major Hollywood hits like "Houseboat", "Two Women", "Marriage Italian-Style", and many others. Together with Marilyn Monroe, she made curves trendy again, and we all love her for it.
5. Brigitte Bardot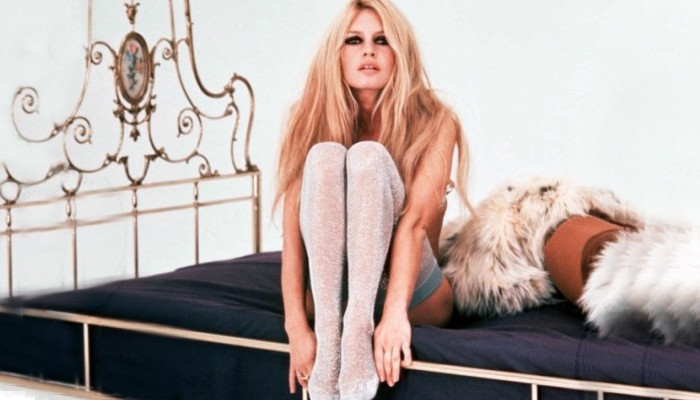 This beautiful French blonde absolutely dominated the movie scene during the 1950s and 1960s, and even became the official face of Marianne -a bust of a gorgeous female that is a symbolic representation of the French Republic.
Previously a ballerina, Bardot started acting in 1950s, mostly in comedies, and became world famous when she filmed "And God Created Women". With a gorgeous face and a body to die for, she definitely left her mark on movie history and inspired an entire generation of strong beautiful women.
4. Sharon Stone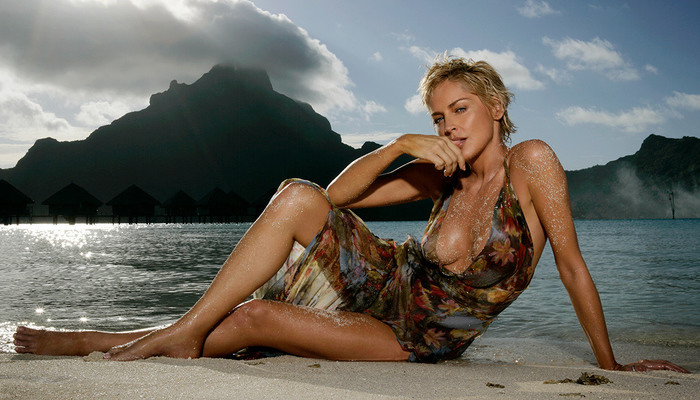 It became quite clear after "Basic Instinct" that there wasn't a woman alive sexier than Sharon Stone. She simply took our breath away with her stunning good looks and brilliant performances.
At a young age she moved to Europe to pursue her modeling career, but soon realized she wanted to become an actress, so she went to New York and was first chosen for a small role in Woody Allen's movie "Stardust Memories".
This American sex icon has filmed more than 80 movies, of which the most famous include "Casino", "Total Recall", "The Quick and the Dead", "Alpha Dog", and "Lovelace". No erotic scene will ever come close to her legendary scene in "Basic Instinct".
3. Halle Berry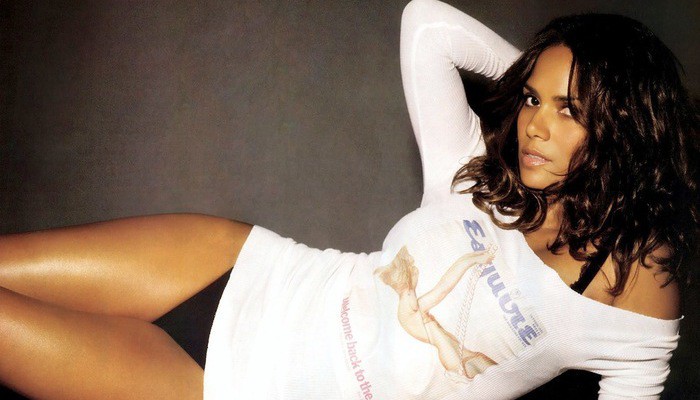 Halle Berry is not only one of the sexiest African-American women in the world, but she's also the first female actress of color to win the Best Actress Oscar, for her film "Monster's Ball" in 2002. Her most famous sexy scene is in "Die Another Day", when she comes out of the sea in a sexy orange swimsuit, a nod to a similar scene with Lindy Hemming in the very first James Bond movie ever, Dr. No. Because of her wonderfully toned body and plenty of natural charm, Halle Berry is considered to be one of the most beautiful Bond girls ever. This, combined with racy scenes like the topless scene in Swordfish, cemented her status as one of the sexiest women of all time.
Halle Berry also captured some of the raw animalistic sexeapeal of Catwoman, and although the movie was bombed quite hard, no one can deny that she looked hot in that costume. After that, she continued to act in hit movies like "X-Men", which made her really popular among comic book fans.
2. Marilyn Monroe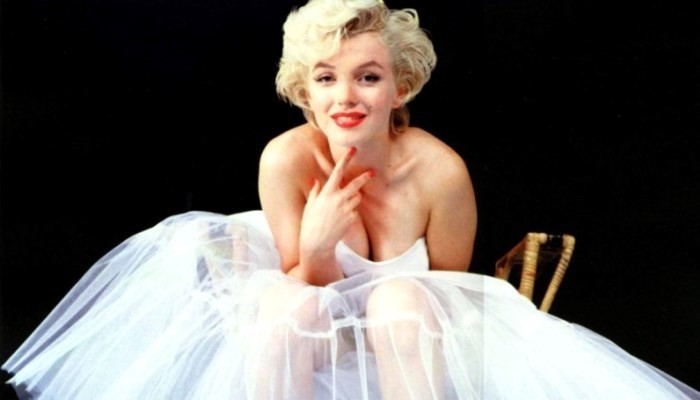 Marilyn Monroe is the quintessential Hollywood blonde. She may have played bubbly girls, but her beauty and talent should never be questioned. With a curvy body, sensual facial expressions and trademark platinum blonde hair, she became an American icon and an immortal sex symbol.
Some of her best roles were in films such as "All about Eve", "Some Like it Hot" and "The Misfits". She is definitely an immortal symbol of beauty and glamour, and as such, she will be remembered forever.
1. Monica Bellucci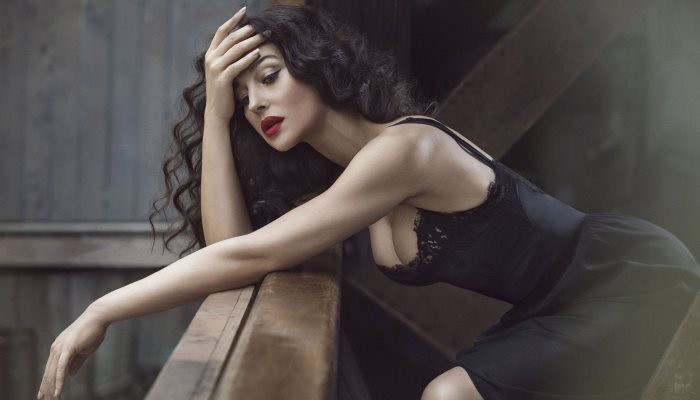 Monica Bellucci, one of the greatest sex symbols of the modern world, started her career as a model, and then, after taking acting lessons, started to appear in Italian movies. Her lovely curves, full lips, seductive gaze and long black hair have caused millions of men to drop their jaws in awe over the past few decades.
Monica posed for French "Elle", "Dolce & Gabbana", "Maxim", "Vanity Fair" and other fashion magazines, and has starred in some of the biggest and most influential movies of our time, including "Irreversible", "Malena", "Brotherhood of the Wolf" and "The Matrix Reloaded". The fact that she is the oldest actress to play a Bond girl, while still being considered as one of the sexiest James Bond girls of all time, means that she deserves to take first place on this list.
See Also: 10 Celebrities Who Used to Be Strippers
There are also seventy-seven Bond girls, and all of them are worth mentioning but then the list would have to go one forever. These ten actresses have definitely left a mark, and turned themselves into timeless icons. Margot Robbie, the youngest on the list, will surely bring back the trend of stunning Hollywood blondes, while Monica Bellucci, the gorgeous brunette, shows us that beauty is timeless.