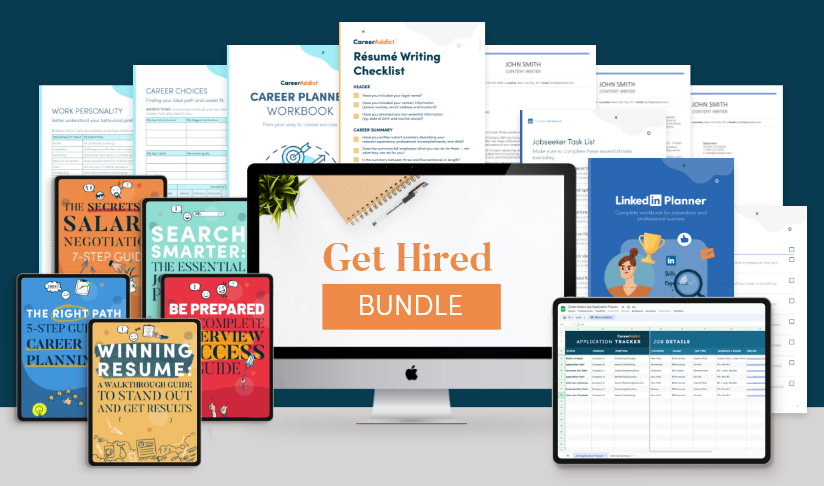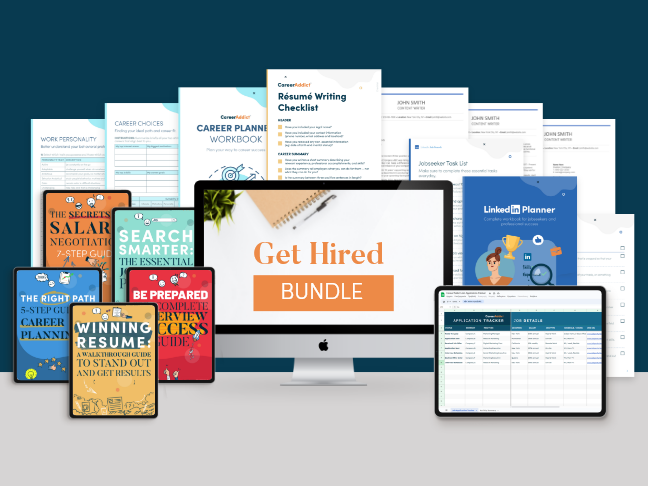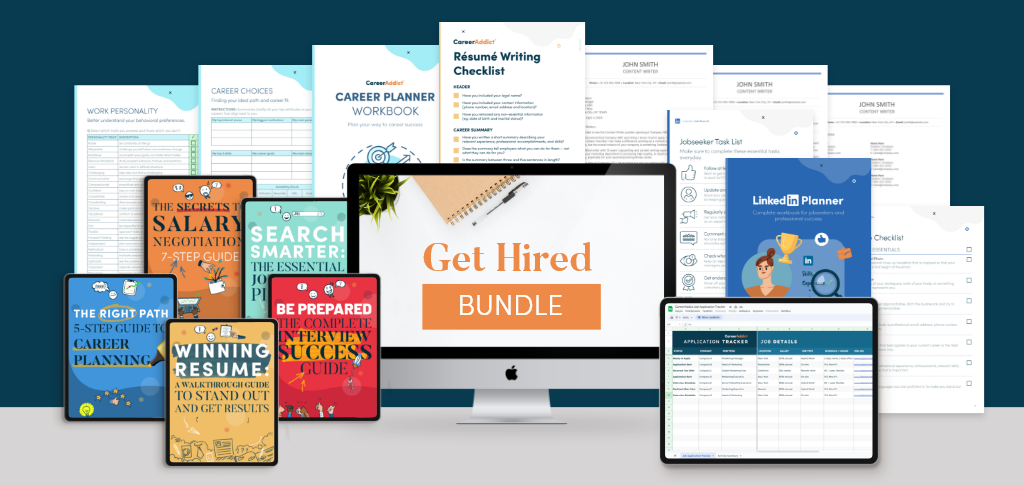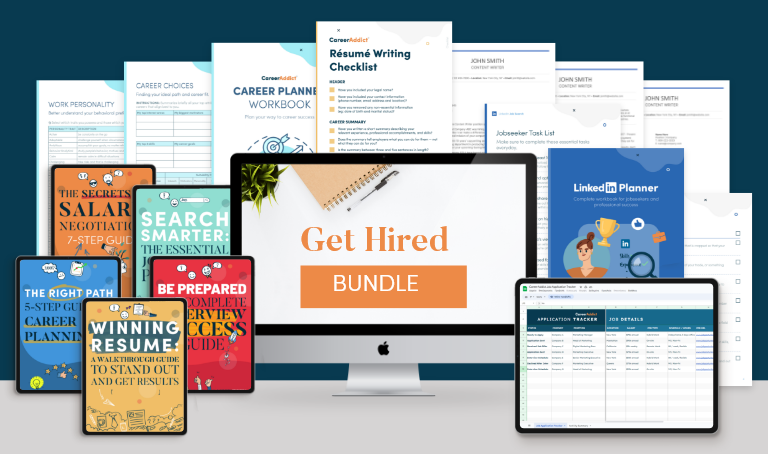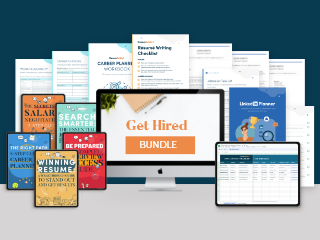 Get Hired Bundle
COMPLETE 30-DAY FAST-TRACK
All the essential jobseeker tools and hacks needed to land the perfect job, and fast in 2023.
Made by HR & career experts
195 pages packed with insider career tips
10 documents, instantly downloadable
BONUS ITEM 'Practical Resume Template'
Product Description
Unsure on what résumé template best suits you? Download CareerAddict's collection of best-selling templates and use them throughout your job search. Our résumé bundle pack includes seven professional and customisable templates, along with simple installation instructions. The templates are suitable for all career levels and industries, and you'll also get our BONUS 'Job Application Checklist' for free.
CareerAddict's Guarantee
Purchase with confidence and peace of mind with our 40-day money-back guarantee. That's how much we believe that our Get Hired Bundle will help to advance your career and job search. Terms and conditions apply.
David
Oct, 2022
"I just wanted to say thank you for the time and effort you put into creating my curriculum vitae and cover letter. They both look really great and I'm sure they will serve towards gaining prospective job interviews and ultimately a successful job application. Thank you again"
Maciej
Jan, 2022
"I want to thank you once again and this time by telling you what exactly happened after I uploaded my shiny new CV on a job search engine. Within three days I have had several emails from recruiters and a few phone calls… I am absolutely blown away! The number of secret doors that suddenly have opened for me is amazing…"
Julia
May, 2021
"Thank you for brilliant CVs with such a great description of my skills and experience, and very good quick communication. I got multiple job interviews almost as soon as I started sending out the CVs (so many more interviews than with my previous CVs!)."
Francesca
Feb, 2023
"This is great! Thank you so much for your patience and for helping out throughout the whole process… All the best 🙂"
Denis
Jun, 2023
"Hope you are well. I'm great, cause I think now I have a brilliant CV :) Many thanks, indeed!"
Jevgeni
Nov, 2022
"Thank you, everything looks great. I like the template you've suggested."
Harriet
Nov, 2022
"Thank you so much for this, I absolutely love it!!! I will come back to you with the missing information within the next couple of days. Thank you again!!"
Trusted by 10 million annual career enthusiasts
FREE BONUS INCLUDED
The 'Practical Resume Template'
When you buy our Get Hired bundle you will also receive our new 'Practical Résumé Template' for FREE to help make a lasting impression on your next application.
Ready to level up your career?
Accelerate your job search efforts today with our exclusive bundle of career goodness.