Given the high levels of dedication, sacrifice and pressure involved, a career in professional sport can be pretty demanding. It's also hugely rewarding, too, with those at the peak of their global powers able to command the kind of earnings that could fund a small economy.
In an effort to determine who sits atop the pile (quite literally, in terms of cash earnings), we've compiled the latest publicly available information — and the results may or may not surprise you.
We've only included currently active sports people (so boxing legend Floyd Mayweather misses out, for example), and taken into account sponsorship and endorsement revenue as well as base salaries and prize monies.
So, without further ado, here are the world's top 10 highest-paid athletes in 2022, according to Forbes.
10. Giannis Antetokounmpo

Wikimedia Commons
Total earnings: $80.9 million
On-field earnings: $39.9 million
Off-field earnings: $41 million
Giannis Antetokounmpo is a Greek professional basketball player who plays for the Milwaukee Bucks in the NBA. He is an All-Star and was named the NBA's MVP in 2019 and 2020. He is also one of the highest-paid athletes in the world, with a salary of over $30 million per year.
Antetokounmpo was born in Greece to Nigerian parents. He grew up in poverty and did not start playing basketball until he was 15 years old. He has five siblings, two of which (Thanasis and Kostas) also play in the NBA.
He is nicknamed the "Greek Freak" because of his unique combination of size, speed, strength and agility. At 6'11 tall and 242 pounds, he's extremely versatile and can play any position on the court.
9. Tom Brady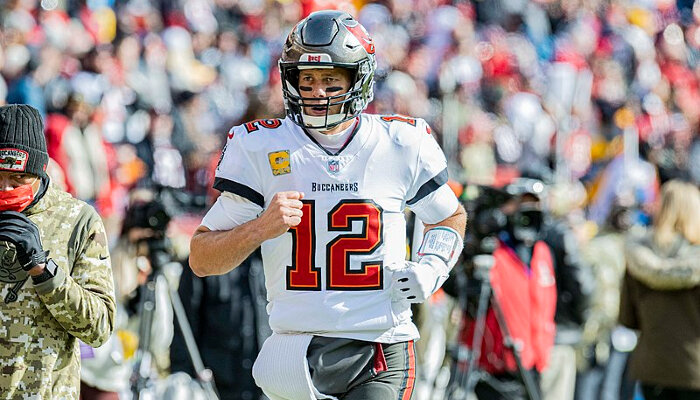 Wikimedia Commons
Total earnings: $83.9 million
On-field earnings: $31.9 million
Off-field earnings: $52 million
Tom Brady is one of the most successful athletes in history. He has played for 22 seasons in the NFL, winning seven Super Bowls and being named league MVP three times. Brady has also been one of the highest-paid players in the NFL, earning a reported $235 million over his career. While some have criticized Brady for his high salary, there's no doubt that he has been a very successful athlete, both on and off the field.
In addition to his success as a player, Brady has also launched several businesses, including a clothing line and an online fitness program. He has also been active in philanthropy, donating millions of dollars to various charities.
8. Saul "Canelo" Álvarez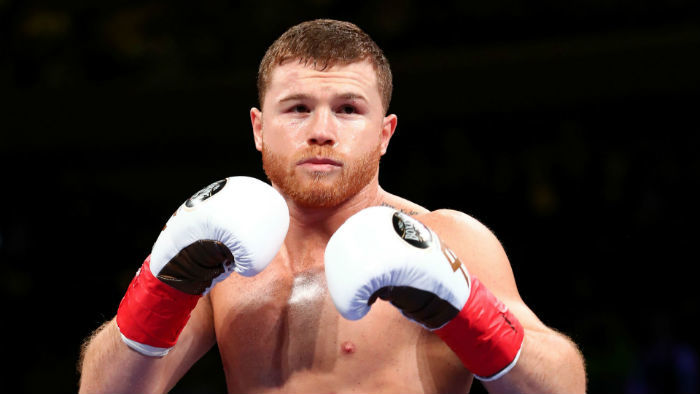 Fox Sports
Total earnings: $90 million
On-field earnings: $85 million
Off-field earnings: $5 million
Professional boxer Saul "Canelo" Álvarez is the WBC, WBA, IBF and WBO super-middleweight champion, who has suffered only 2 losses in his 61-fight pro career. The Mexican middleweight has successfully defended his titles against challengers Rocky Fielding and Daniel Jacobs, while a record-breaking third bout with Golovkin is planned for 2022.
Álvarez also penned a five-year, $365 million broadcasting deal with sports streaming provider DAZN in October 2018.
7. Roger Federer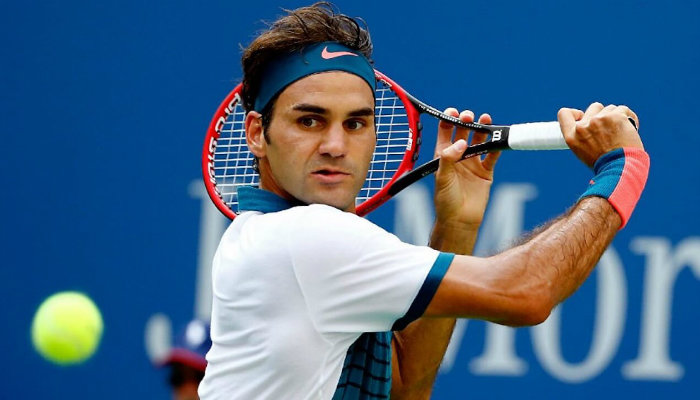 Le Courrier Australien
Total earnings: $90.7 million
On-field earnings: $700,000
Off-field earnings: $90 million
Tennis legend Roger Federer was meant to be winding down quietly to retirement, but underwent something of a renaissance, having won three majors and returned to the summit of the rankings. It seems, however, that he might finally be beginning to wind down his tennis career, as he last played Wimbledon in 2021 and dropped out of the ATP singles rankings in July 2022 — a first since entering the rankings in 1997.
Federer's primary source of income continues to be his highly lucrative sponsorship deals, though; he works closely with the likes of CreditSuisse, Rolex and Mercedes-Benz.
6. Kevin Durant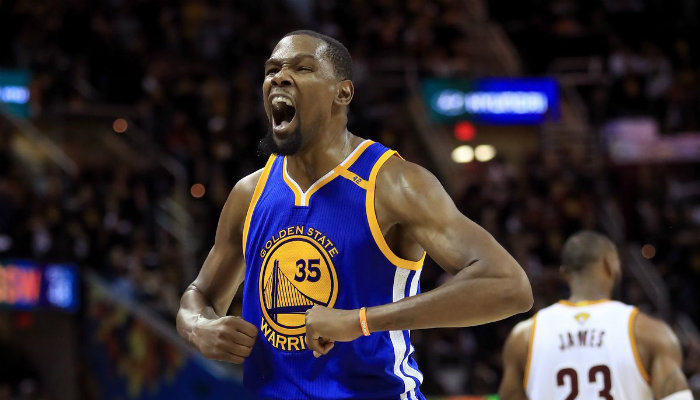 SB Nation
Total earnings: $92.1 million
On-field earnings: $42.1 million
Off-field earnings: $50 million
As a player who has won everything there is to win in the NBA (including two championships with the Golden State Warriors), small forward Kevin Durant has little left to prove on the basketball court.
His achievements — as well as his philanthropy — have made him a hugely popular figure off the court, too. A status that is reflected in the highly lucrative endorsements he can attract — these include deals with FootLocker, Nike and 2K Sports, while his agent happens to be rapper and entrepreneur Jay-Z.
5. Stephen Curry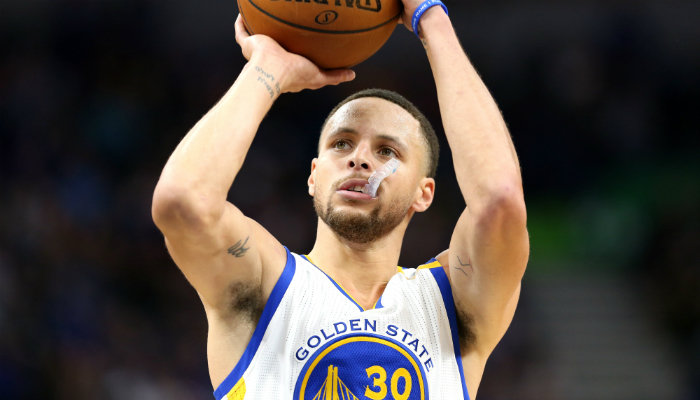 HoopsHype / USA Today
Total earnings: $92.8 million
On-field earnings: $45.8 million
Off-field earnings: $47 million
Widely regarded as one of the greatest three-point shooters in basketball history, the four-time NBA Champion and two-time MVP has enjoyed a highly successful playing career with the Golden State Warriors. It's also been a lucrative one, supported by his sponsorship deals with Under Armour, Chase, Sony Pictures, Palm and Rakuten.
In the 2022 NBA finals, Curry set an All-Star record and was named NBA All-Star Game MVP.
4. Neymar Jr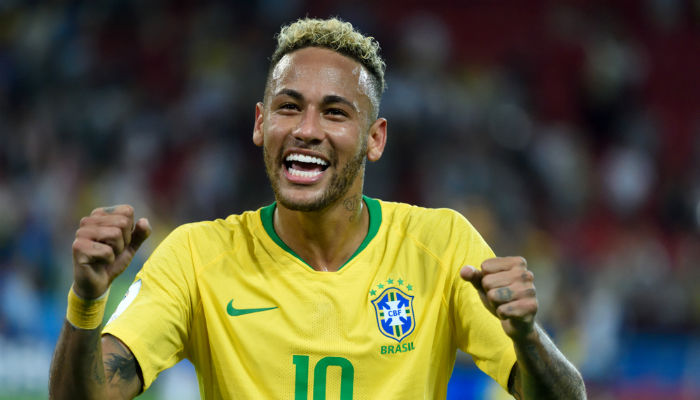 Total earnings: $95 million
On-field earnings: $70 million
Off-field earnings: $25 million
Known for his frequently changing hairstyles and carefree approach to playing, Brazilian superstar Neymar Jr made huge waves in August 2017 when he left Spanish giants Barcelona for Paris Saint-Germain in a world record €222 million ($242.2 million) deal. In 2021, he signed a contract extension that ties him to PSG until at least 2025.
The highly talented forward is also adept at generating revenue away from the football pitch, too, signing a variety of endorsement deals with the likes of Nike, Panasonic and Volkswagen.
3. Cristiano Ronaldo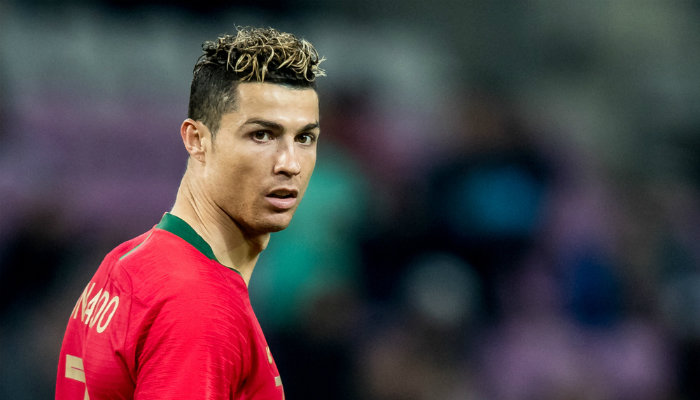 Total earnings: $115 million
On-field earnings: $60 million
Off-field earnings: $55 million
Widely regarded as one of the most talented players of all time, the Portuguese forward has amassed multiple honors and individual awards for former clubs Manchester United and Real Madrid, as well as winning the Serie A title in his first season with Italian giants Juventus.
Cristina Ronaldo has also firmly established the CR7 brand (after his playing number), with an entire museum and airport dedicated to him on his home island of Madeira. Despite his perceived flashiness, Ronaldo is also lauded for his relentless work ethic, constant pursuit of perfection and philanthropy. The Sporting Lisbon youth product also possesses a shrewd business mind, having signed lucrative deals with the likes of Nike, Herbalife and Tag Heuer.
2. LeBron James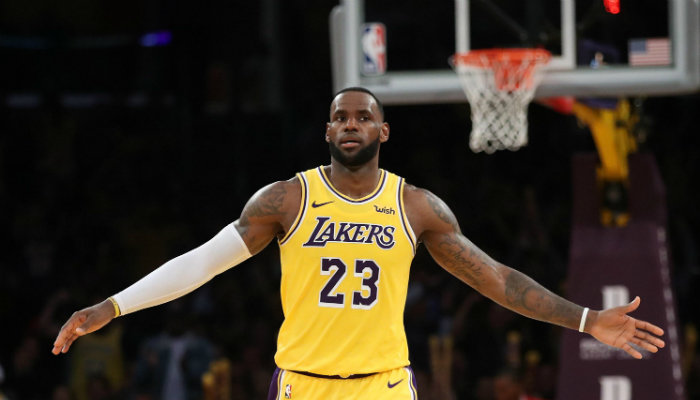 International Business Times
Total earnings: $121.2 million
On-field earnings: $41.2 million
Off-field earnings: $80 million
As one of the most famous names in American sport, as well as one of the most decorated (including four NBA Championships, four MVP Awards and four Finals MVP Awards), the Ohio-born small forward, LeBron James, has amassed a huge fortune over his lengthy playing career.
This has resulted in lucrative endorsement deals with the likes of Coca-Cola, Intel and Nike, as well as the holding and management of several active business interests. His 2018 switch from Cleveland to the LA Lakers underlined his Hollywood ambitions — James starred in the much-anticipated sequel to Michael Jordan's Space Jam in 2021.
Due to an injury to his ankle, there's been speculation that James might be out in the 2022/23 season, but at 37 years old, it appears he's otherwise going strong!
1. Lionel Messi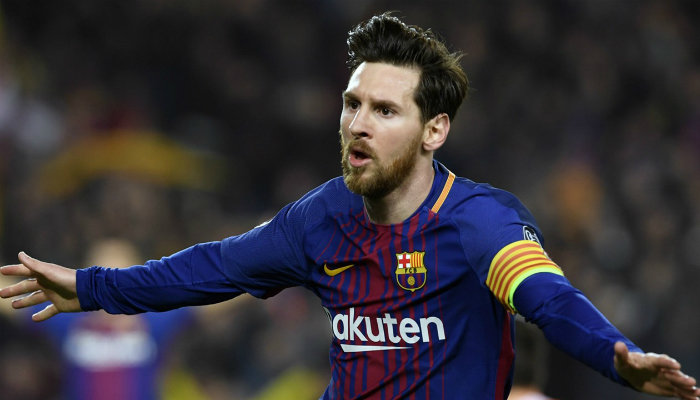 Goal.com
Total earnings: $130 million
On-field earnings: $75 million
Off-field earnings: $55 million
Sat atop of the list, though, is an Argentinian phenomenon. Widely regarded as the greatest footballer of all time, Lionel Messi penned a four-year contract extension with his club, Barcelona, in November 2017 to secure a salary befitting of his status. Once this contract was up in 2021, he joined Paris Saint-Germain on a two-year contract. Messi has since announced he's going to hold off discussions about another contract with PSG until after the 2022 World Cup.
Like his long-time rival Ronaldo, Messi has won an absolute multitude of personal and team awards, and continues to break various records on a seemingly weekly basis. Despite a conviction for tax fraud in 2016, he's still one of the most marketable athletes on the globe, too, penning significant sponsorship deals with the likes of Adidas, Huawei and Pepsi.
Final thoughts
As you can see, a career at the pinnacle of professional sport is handsomely rewarding, with the NBA, in particular, paying eye-watering salaries. The marketing opportunities on offer also provide the chance for top performers to supplement their income significantly.
You may have noticed the lack of female stars on this list, too. Although established tennis stars like Serena Williams and Maria Sharapova earn the same prize money as their male counterparts — and household names like Ronda Rousey attract lucrative sponsorship deals — there's still clearly some way to go when it comes to pay disparity.
Either way, don't be fooled by the figures here in general. Every single name on this list arrived where they are today through hard work and good decision making, just as much as natural talent. Indeed, even if your shot at sporting glory may have passed you by, don't worry: with the same attitude, there are other lucrative industries where willingness and desire can take you just as far as any of these sporting icons.
What would you do with these kinds of salaries? Let us know in the comments section below!
Originally published on 2 October 2019. Updated by Hayley Ramsey.