Glassdoor, the world's leading career community that looks at company reviews, has revealed the best places to work in the U.S. in 2015, in its seventh annual list.  Winners were determined by the people who know these companies best- that is their employees. All companies of more than 1,000+ employees were taken into consideration in the rankings. Here's a list with the top 10 best U.S. companies to work for in 2015.
#1. Google 4.5/5
Image source: Glassdoor
There's no need to comment on Google's top-notch benefits and perks that are globally renowned. Besides, truly gorgeous and state-of-the art office space, the tech giant also offers lavish free gourmet food and snacks, free ride to and from work etc. Employees are welcome to bring their pets to work, enjoy a stimulating environment with amazing people and great thinkers and exclusively use beta-test products that haven't been released yet.
#2. Bain & Company 4.4/5
Image source: vk
Employees at Bain & Company cite "working with great people", great culture and "fun environment" as the main characteristics of Bain's workplace. Employees work hard but in return enjoy a strong leadership and mentorship culture as well as amazing work-life balance terms.
#3. Nestle Purina PetCare 4.4/5
Image source: Glassdoor
Nestle Purina PetCare say that the company is a great place to work for as it offers a comprehensive package of work-life benefits to make sure its employees are healthy and happy at the same time. Among the most striking benefits include 401(k) scheme which gives employers the opportunity to save on a before-tax basis through convenient payroll deductions, bonus incentives based on company performance, pet adoption programme that rewards any associate who adopts a pet with $200 and many more.
#4. F5 Networks 4.3/5
Image source: Glassdoor
The company which specialises in Application Delivery Networking technology boasts a fantastic work culture that recognises every employee as a human. Employees benefit from a full family insurance that is entirely paid by the company. The tech firm was distinguished as the firm with "Best view", "Best commute program" and "Company with the most unusual perks."
#5. Boston Consulting Group 4.3/5
Image source: Glassdoor
Among the best perks and benefits of working for this consulting firm is the opportunity to work with clever, empathetic colleagues and deal with world-class client organisations. Boston Consulting Group has a strong brand value as an employer and offers rigorous training with plenty of opportunities to work with senior management and exposure to C level decisions.
#6. Chevron 4.2/5
Image source: Glassdoor
The American multinational energy corporation offers prime health and welfare benefits, retirement savings and disability plans. Key benefits include an annual incentive program that rewards employees for meeting key financial, operating and safety goals.
#7. H E B 4.2/5
Image source: Glassdoor
The most talked about benefits by H E B employees are 401K plan, health insurance with great coverage when visiting a doctor, as well as special discounts to employees using the company's card.  
#8. In-N-Out Burger 4.2/5
Image source: TripAdvisor
The restaurant chain boasts a family-oriented atmosphere and a team-oriented environment which is evident from the summer family picnics, holiday celebrations, and a number of athletic tournaments hosted throughout the year. Not to mention that apart from the standard benefit package which includes paid holidays, wellness benefits and bonuses, employees enjoy a free burger and fries every time they work.
#9.   McKinsey & Company 4.2/5
Image source: e-architect
The multinational consulting firm is famous for its gorgeous environment where employees can climb to high-level leadership and deal with engaging and interesting projects.
#10. Mayo Clinic 4.2/5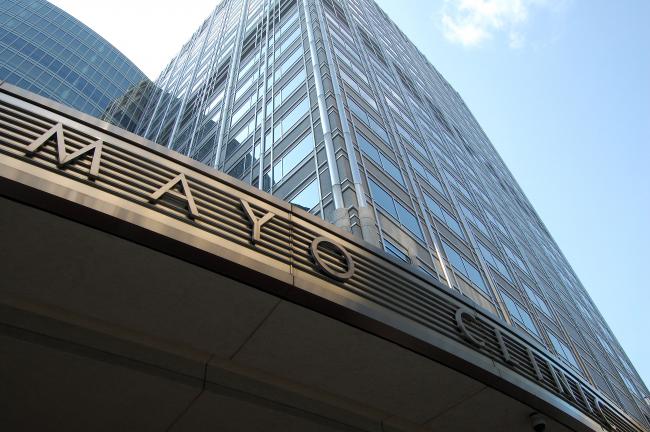 Image source: MPRNews
Mayo Clinic, a non-profit worldwide leader in medical care, research and education, embraces diversity in human resources and has developed a range of programs to support its mission for a diverse and inclusive workplace. Patient care staff receive cultural competency training and organise different events to celebrate the diversity and cultures of its workforce.
Do you work or used to work for any of these companies? What is so special about working for these companies? Please have your say…