Making it as a startup isn't easy. Data provided by the Bureau of Labor Statistics shows that 65% of businesses fail within the first 10 years. Short-term successes are slightly more promising, but these stats also show how difficult it is: over 27% of startups fail within 2 years and nearly 50% of startups fail within 5 years.
This may be cause for hesitation among jobseekers. Fortunately, many new startups are finding ways to encourage applicants who want to join in the developmental stage. Tech startups often dominate the top spots in rankings of company culture. Nevertheless, companies in a wide range of fields are also vying for a place on the list.
In this article, we'll be covering the 25 best startups to work for in 2023 according to Forbes' America's Best Startup Employers 2023 list. Forbes evaluated 2,600 US-based startups that were founded between 2013 and 2020, and that had at least 50 employees. The study was based on the following three criteria:
Employer reputation
Employee satisfaction
Growth
Let's dig right in.
The best US startups to work for
Below we'll be covering the 25 best US startups to work for in 2023. Read on if you want to find out who made the list.
25. Ridgeline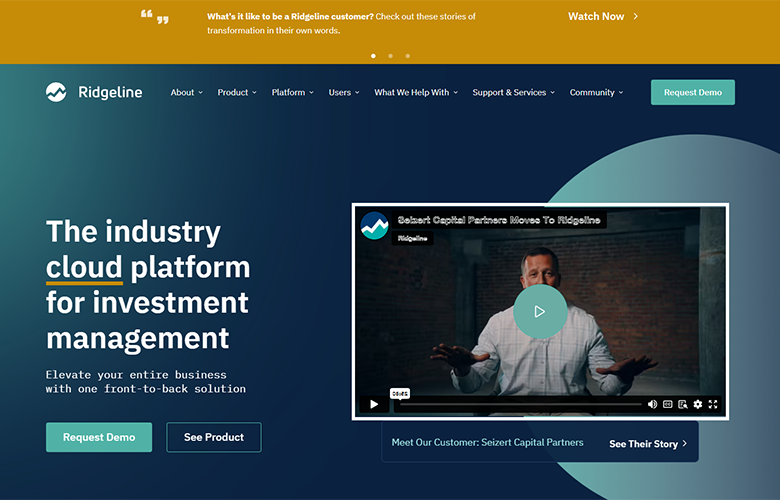 Ridgeline
Industry: Business products and software services
Location: Incline Village, NV
Ridgeline comes in the 25th position of the best startups to work for. But don't let that fool you, because they've got plenty to offer!
Founded in 2017, Ridgeline is the industry-standard cloud platform service provider for investment management. The company boasts an assets-under-management range of between $1 and $87 billion.
But it also boasts a comprehensive benefits package, which includes:
Stock option grants (all employees receive this)
12 weeks' paid parental leave
A dog-friendly office
$1,500 yearly education reimbursement
24. Route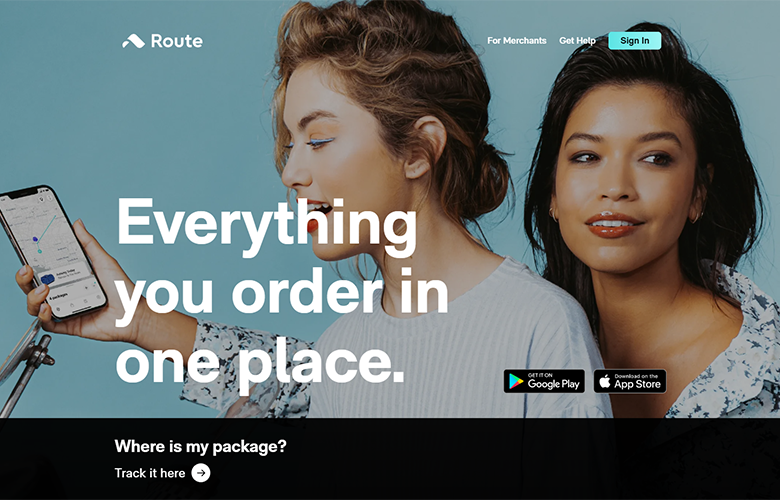 Route
Industry: Business products and software services
Location: Lehi, UT
Founded in 2018, Route provides solutions for eCommerce package tracking. They've also made it easy to track their benefits packages.
They're certainly proud of their high standing in employee satisfaction. On the company's careers page, you'll see a list of accomplishments, all of which showcase the company's high rankings as a place to work.
Their generous list of benefits includes:
Flexible time off
Investment in employee education and learning
Zero-cost medical insurance for the whole family
If that's not enough, they even offer on-site car detailing, ski passes and arena box tickets!
23. OneRail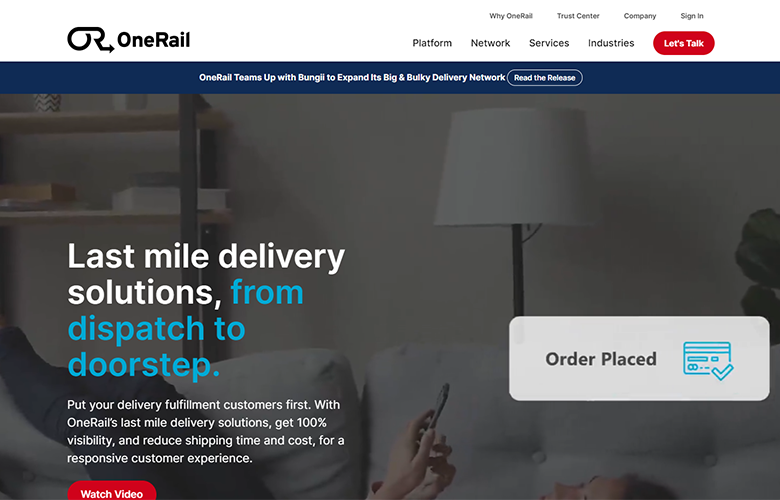 OneRail
Industry: Transportation and logistics
Location: Orlando, FL
In 2018, OneRail founder and CEO Bill Catania decided that last mile operations around the US needed to be optimized. To date, the company partners with 650 carrier and courier companies, and over 65 logistics companies, and maintains a network of over 12 million drivers.
Beyond OneRail's reputation in last mile operations, it's also regarded as a great place to work. In addition to the Forbes' ranking above, it also made Inc. magazine's list of Best Workplaces 2023, and #48 on the Inc. 5000.
Along OneRail's base salary are company-wide benefits like:
Flexible paid time off
Company-funded life insurance
Short- and long-term disability benefits
Onsite restaurant, food trucks and dry cleaning
22. Abnormal Security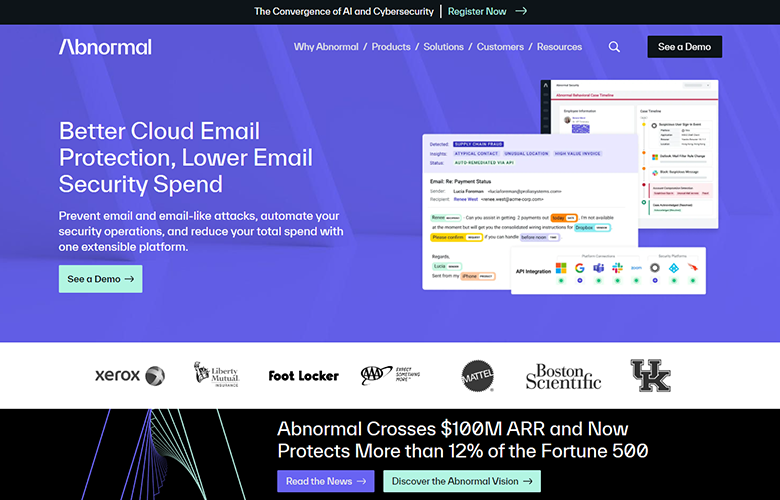 Abnormal Security
Industry: Security
Location: San Francisco, CA
Abnormal Security is a cloud email protection service that leverages AI to provide cybersecurity services. Using a form of reverse engineering, they rely on behavioral profiling to block email phishing scams, which are themselves dependent on behavioral profiling. In 2019, after just one year of operations, they debuted on the Cloud 100 list and doubled revenue.
Since the company has been growing quickly (they refer to themselves as "the world's fastest-growing cybersecurity company"), it's a safe bet for those looking for a role with job security. In terms of benefits and pay, they benchmark salaries to cities with higher costs of living, and adhere to pay equity.
21. Sonatus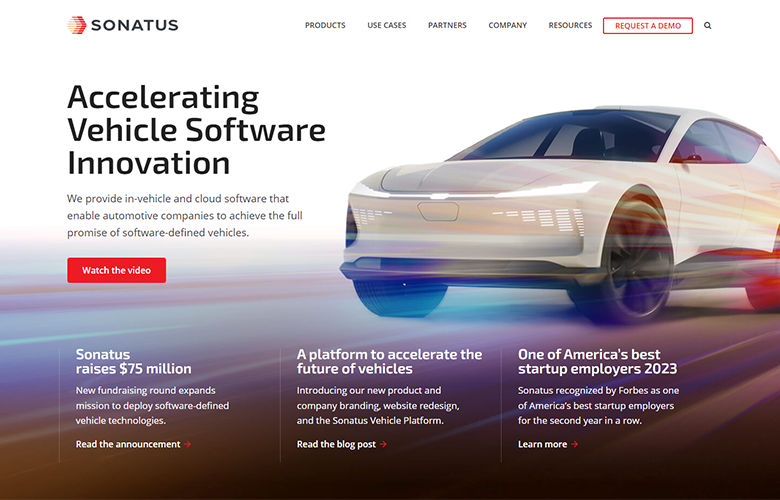 Sonatus
Industry: Technology
Location: Sunnyvale, CA
Every car built today has a computer in it that controls how it drives. This is known as an electronic control unit. Like standard computers, ECUs (and by extension cars) need software to help them function properly. Here's where Sonatus comes in: they provide technology and software solutions for automotive companies.
The company prides itself on its strong work culture, which is geared toward an engineering orientation. But it also prides itself on employee personal and professional growth, and a diverse and inclusive working environment. Additionally, they offer:
Flexible work arrangements
Unlimited paid time off
Free snacks
Stock options
20. Origin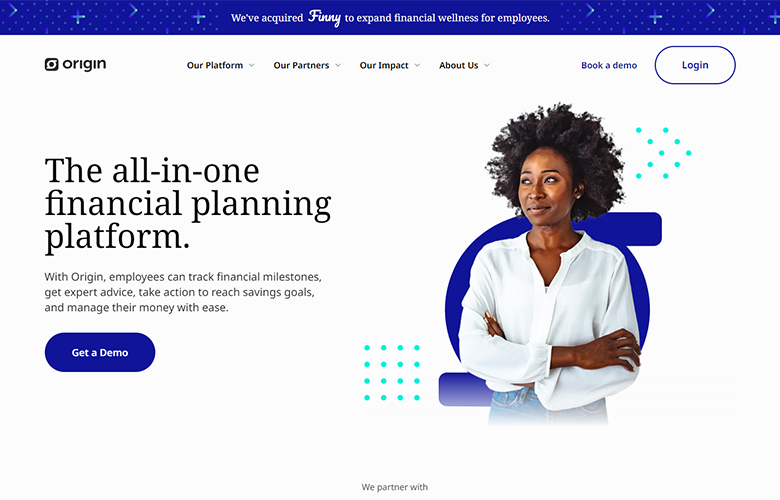 Origin
Industry: Finance
Location: Boston, MA
Origin offers a money management platform and integrated solution for companies to manage their personal finances, compensation and benefits. The company was founded in 2018 by Matt Watson as an answer to the stress that finances pose for individuals and businesses.
They believe it's important for their employees to be free of financial stress. One of the first benefits listed on their careers page is financial wellness, which we can only assume means a competitive salary. They also offer:
Unlimited paid time off
Stock options
A wellness stipend
Fertility benefits
Mental healthcare
Paid parental leave
19. Atrium Insights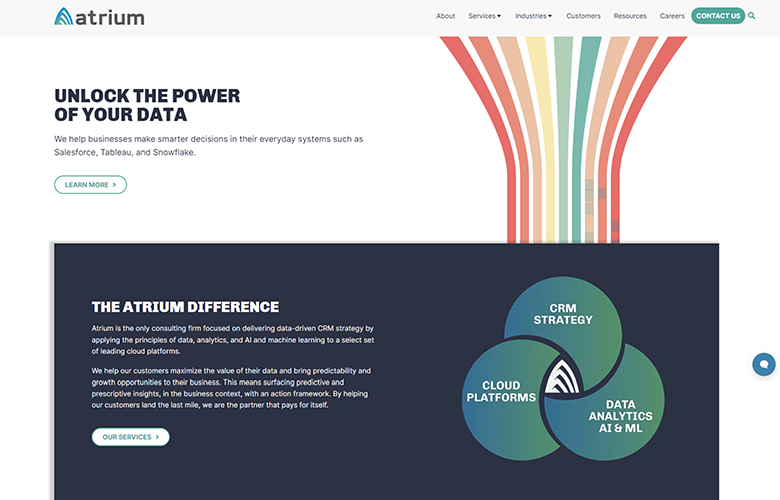 Atrium Insights
Industry: Technology
Location: Bozeman, MT
Atrium is a consulting services company that advises on the implementation and optimization of AI and analytics. They claim to be the only consulting firm that delivers CRM strategies through the use of AI and machine learning.
They also claim to have a great working environment. That claim is backed up by a 4.8/5 rating on Glassdoor, with 99% approving of the CEO and 97% saying they would recommend the company to a friend. Following the trend of some of the other startups mentioned above, they offer:
Stipends for cellphone and home internet use
Stock options
18. Snappr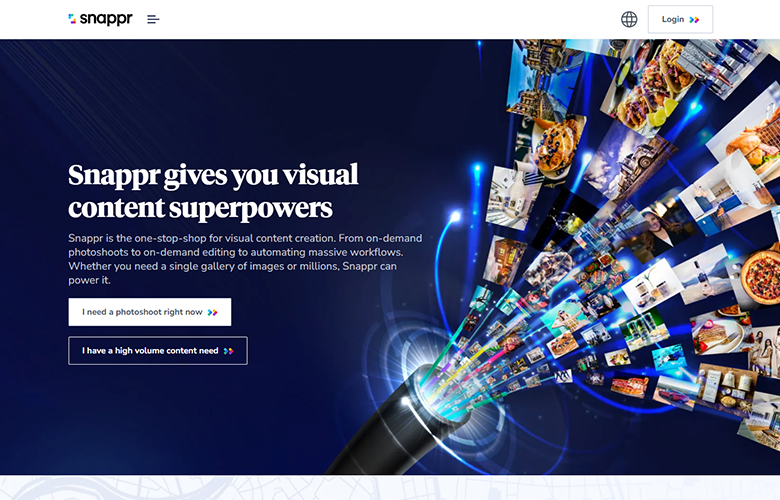 Snappr
Industry: Retail
Location: San Francisco, CA
Snappr is all about visual content creation. With over 58 million images edited and 175 million images captured, it's easy to see how! They've got an impressive list of clients that includes 53% of all Fortune 500 companies.
For one thing, they're ranked well by current and former employees. For another, anyone looking at their open jobs will notice how personalized and intentional the descriptions are. Their benefits are a bit quirky, but they give us an idea about the company's work culture:
Hybrid work-from-home schedule
"Hyper-growth"
"Lots of workplace banter"
"Front row seat on a rocket ship" (?)
17. Public.com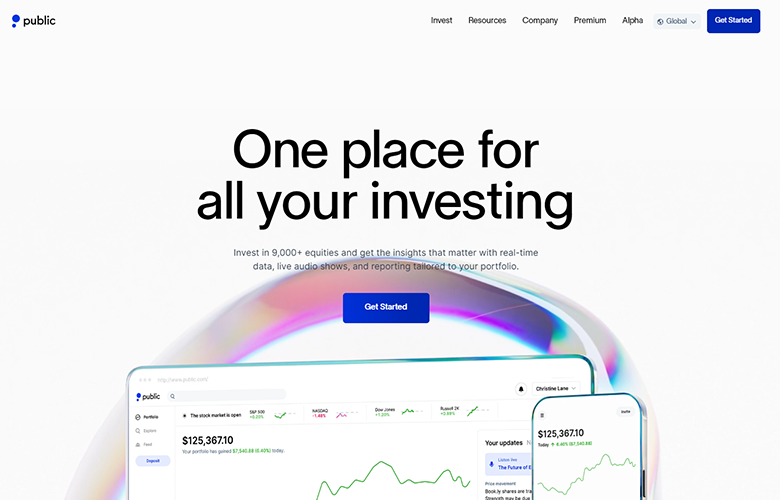 Public.com
Industry: Technology
Location: New York City, NY
Public.com designed a brokerage app that operates as a one-stop-shop for personal investments. The app provides commission-free investments in stocks, crypto and ETFs. Recently, they've been valued at $1.2 billion, and have grown to over 3 million users from 1 million in 2020.
In terms of company culture, they value high standards of work alongside a fast-paced work environment. They also value diversity and encourage innovation. In addition to standard benefits like paid time off, they offer:
A $5,000 travel stipend if reproductive care is locally unavailable
A flexible, tax-free spending account
Free lunch
Up to $750 per year for gym memberships
16. VAST Data

VAST Data
Industry: Technology
Location: New York City, NY
VAST Data is an industry leader in data storage and management solutions. They're a trusted provider for companies like NASA, Pixar and the National Institute of Health.
Beyond the Forbes ranking, they were also given the 3rd spot among the 81 tech companies on the list. They believe it's because they've cultivated a company culture based on growth and innovation. With open positions at locations around the world, it's certainly a great company to work for if internationalism is an important part of your job search.
15. SeekOut

SeekOut
Industry: Technology
Location: Bellevue, WA
SeekOut developed a recruiting and talent optimization tool that goes beyond talent acquisition and into talent management and analytics.
Though their system is powered by AI, the company itself is powered by a culture that places its people at the forefront of operations. On their careers site, they state that collaboration and gratitude for hard work as core values. In terms of benefits, they promise:
Healthcare
Stock options
Stipends for education, wellness and home office expenses
A remote-first culture
14. Remote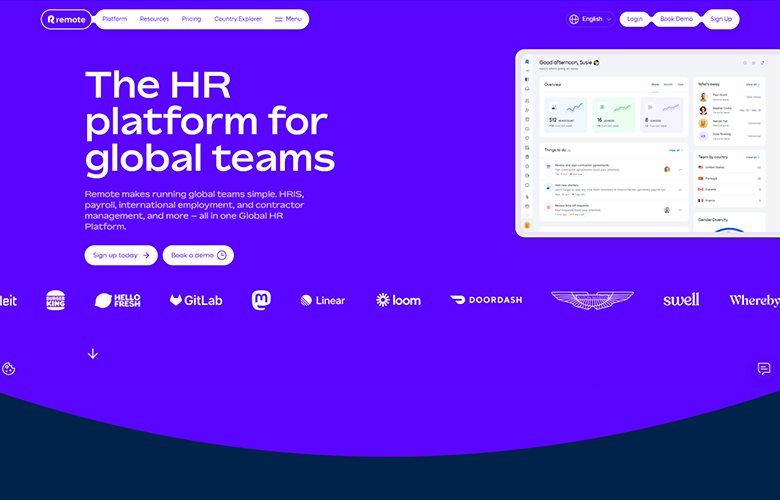 Remote
Industry: Business products and software services
Location: San Francisco, CA
An industry-leading global talent agency, Remote provides benefits, payroll and compliance solutions alongside recruitment. As a global company, they offer employees an asynchronous schedule and the ability to work at locations around the world. In fact, they're so serious about their asynchronous approach to business that they've even got a blog post you can read about it.
They offer perks like:
Unlimited paid time off
Budgets for home office
Mental health support services
16 weeks' paid parental leave
13. Perch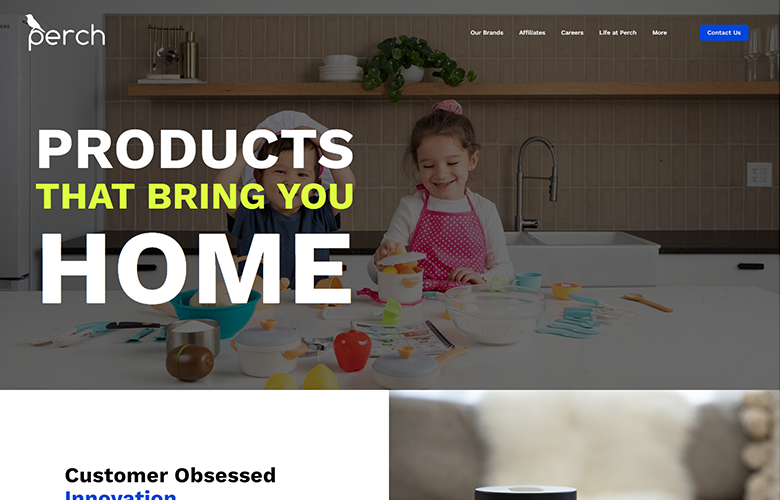 Perch
Industry: Retail
Location: Boston, MA
Perch is a customer-focused retail startup that offers products in a wide range of industries. But they've also got plenty of things to offer their employees.
On its career site, Perch places value on diversity, equity and inclusion. The company also claims to foster a workplace that directly benefits its employees and their families. Beyond Forbes' list, Perch also made Built In's list of the Best Places to Work in Boston in 2022. Company benefits include:
A 401k match
Discounts on all Perch products
A flexible work environment
Year-end and birthday bonuses
100% remote work
12. The Good Food Institute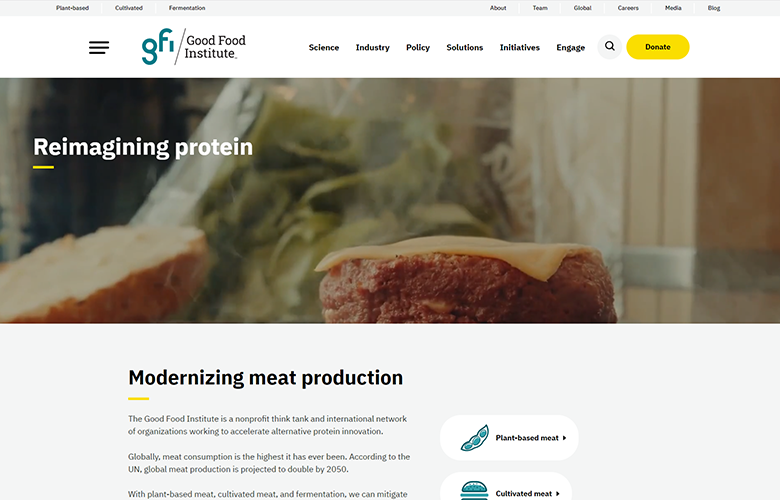 The Good Food Institute
Industry: Lifestyle and health
Location: Washington, DC
The Good Food Institute is an international nonprofit think tank devoted to encouraging the use of alternative proteins. This means plant-based, fermented and cultivated meat.
Given the multi-faceted nature of their work, the company either hires or partners with scientists, lobbyists, entrepreneurs and lawyers. The Good Food Institute values a culture of belonging, connectedness and diversity. They also prioritize top talent by offering:
A matched retirement plan
A $300 home office stipend
$1,000 for professional development
A $75 monthly cellphone and internet stipend
11. CyberCube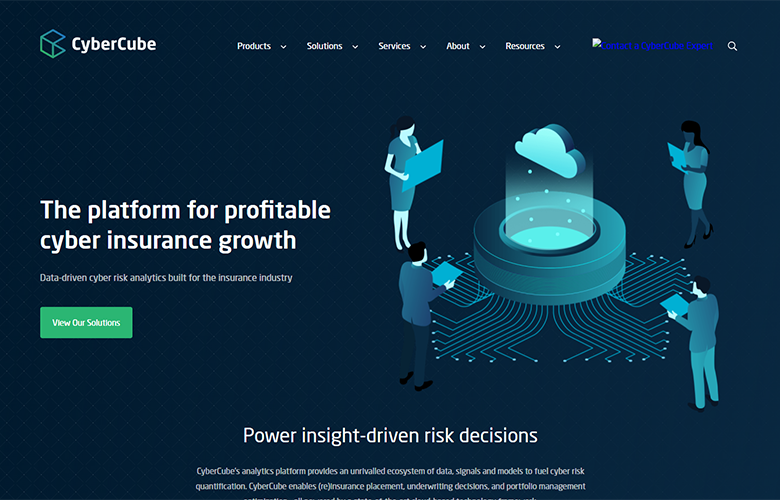 CyberCube
Industry: Business products and software services
Location: San Francisco, CA
Among CyberCube's initiatives is to encourage the presence of female engineers to help beat the gender gap in the tech industry. In 2021, they were awarded the Diverse and Inclusive Employers Award by The Startup Weekly, showing they practice what they preach. In terms of benefits, they claim to have some of the most unique ones offered in any industry. These include:
$2,000 annual learning and development stipends
Immediate recognition for exceeding daily responsibilities with experience-based rewards
The ability to transfer to any of their offices around the globe, with help securing visas and work permits
Equity grants
Performance-based cash bonuses
10. Mission Lane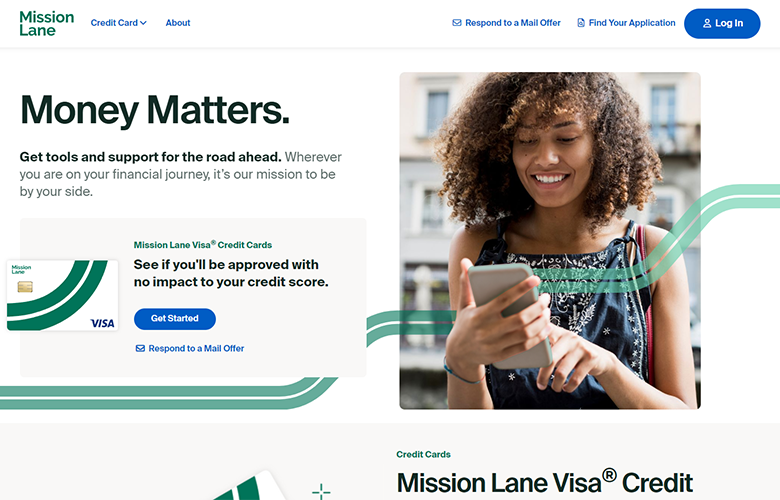 Mission Lane
Industry: Finance
Location: Richmond, VA
Starting out the top 10 on Forbes' list is Mission Lane, a fintech company that prides itself on being "built for the people". Sure, they're geared toward the public, but are they geared towards their people?
Here their record speaks for itself. They were certified as a Great Place to Work in 2022-2023. This was based on data that shows 84% of employees at the company say it's a great place to work. Here's a few things they promise:
An engaging culture
Full health, dental and vision benefits
20 days' PTO
Monthly stipends for internet and personal costs
9. Plus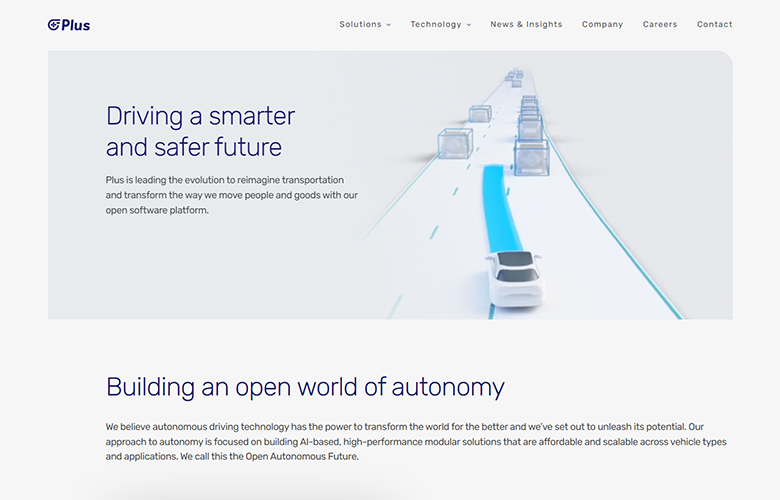 Plus
Industry: Technology
Location: Santa Clara, CA
Autonomy and AI have become a daily news item. From content creation to automating personal finances, there's no shortage of new developments in the field. Plus has directed its efforts toward developing autonomous driving technology.
Beyond a career at the cutting edge of transportation technology, they also offer a work culture that is at the cutting edge of employee benefits. These include:
Unlimited PTO
Catered lunches
Company-sponsored professional development
Equity, 401K and FSA options
Flexible work schedules
8. Tomorrow.io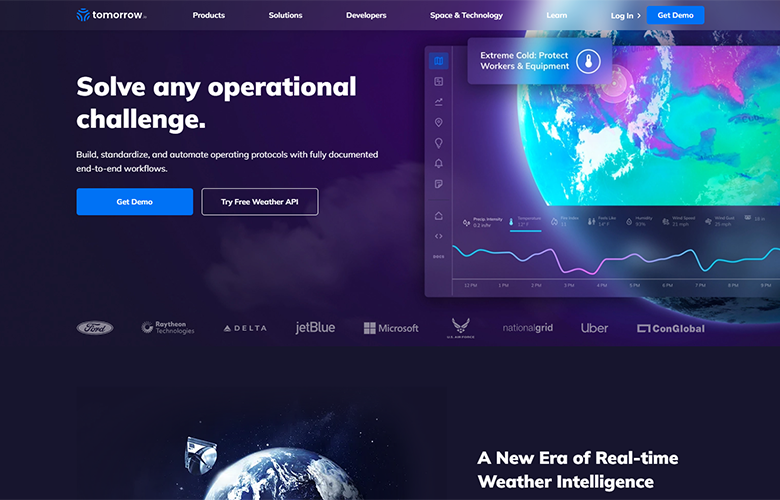 Tomorrow.io
Industry: Business products and software services
Location: Boston, MA
AI-driven vehicles might be all the rage, but did you know that there are also companies that are developing weather and climate-generative AI? Tomorrow.io is doing just that, with the aim of democratizing access to weather forecasting and mitigating the impacts of weather on businesses.
As part of their mission to revolutionize the climate and weather industry, they're encouraging strong applicants by offering a generous benefits package, including:
Donut and coffee meetings
Flexible working hours
A flexible vacation policy
A focus on execution and not hours worked
7. Cribl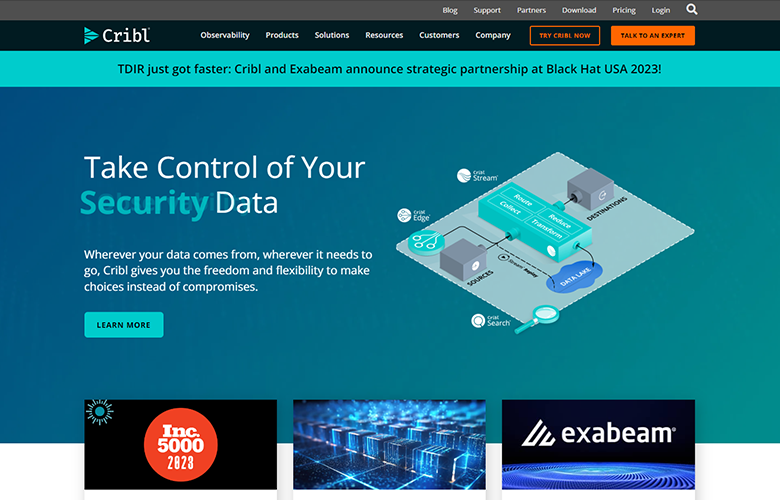 Cribl
Industry: Business products and software services
Location: San Francisco, CA
Data: it's at the heart of virtually everything we do in the modern world. To meet this need, remote-first startup Cribl exists to give organizations full control over their data streams.
Beyond the seventh spot on this list, Cribl also made the 2023 Forbes Cloud 100 list and CNBC's Top Startups for the Enterprise list. Their careers site offers the opportunity to "Join the herd", part of which is becoming a member of an inclusive environment. Beyond generous pay, they offer:
Disability and income protection
Health coaching and mental healthcare
FSA and HSA spending accounts
Monthly remote office reimbursements
6. Postscript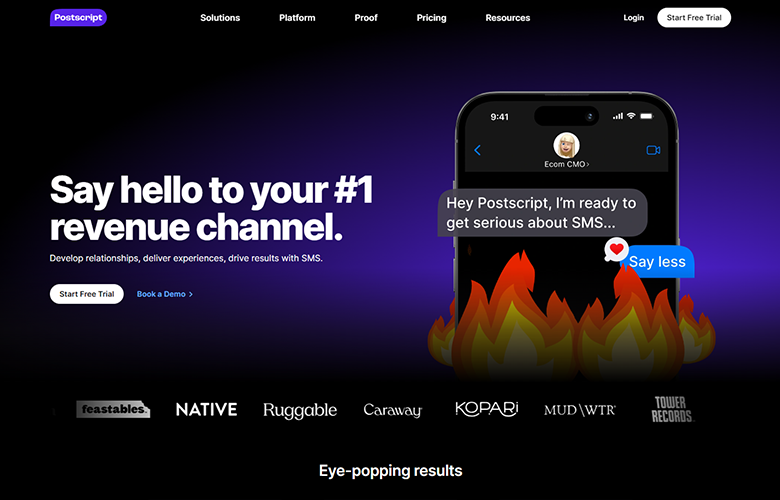 Postscript
Industry: Advertising and marketing
Location: San Francisco, CA
With over $3 billion in revenue generated, it's safe to say that Postscript is one of the leading companies in helping eCommerce brands reach out to brands and drive revenue. And all that by SMS!
Postscript is fully remote, meaning you can work from anywhere. They're also interested in candidates of different backgrounds (they brag about hiring everyone from Stanford PhDs to college dropouts). Some of their benefits include:
Growth-directed feedback
A culture of transparency and trust
Equity grants
A home office budget
A $50 monthly stipend for customer products
5. Span.IO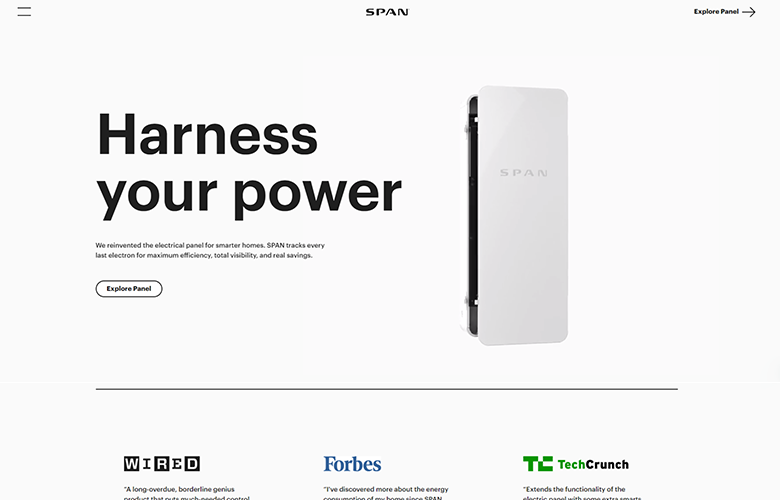 Span.IO
Industry: Energy and resources
Location: San Francisco, CA
Smart homes were once toys for the mega rich. More recently, companies have started developing solutions for the general public that can help to reduce energy costs and optimize home operations. One such company is Span, a 2018 startup that designs intelligent command centers for home use.
Span claims to have a safe, productive, flexible work environment that adheres to a competitive compensation and benefits package. Here are a few of these benefits:
Unlimited PTO
Teambuilding and career growth opportunities
A sunny office location in San Francisco (if that's your thing)
4. NOIRlab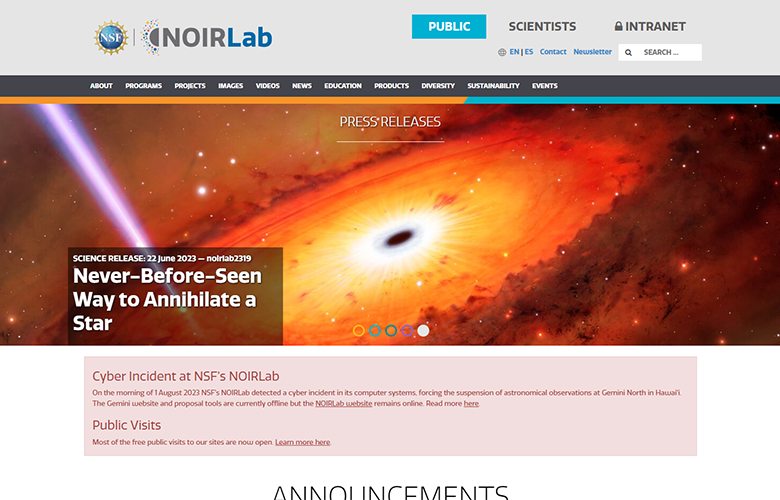 NOIRlab
Industry: Education and EdTech
Location: Tucson, AZ
If you find your head constantly in the clouds (or in the night sky), then NOIRLab (the National Optic-Infrared Astronomy Research Laboratory) might be the place for you!
NOIRLab is committed to encouraging people of diverse backgrounds to be part of their team. It's something they've even included in their standards of workplace conduct. They've also got a wide range of careers to choose from, beyond astronomers and scientists. If you're wondering about their (US-based) benefits package, it's probably the most extensive you'll find at a whopping 67 pages!
3. Our Next Energy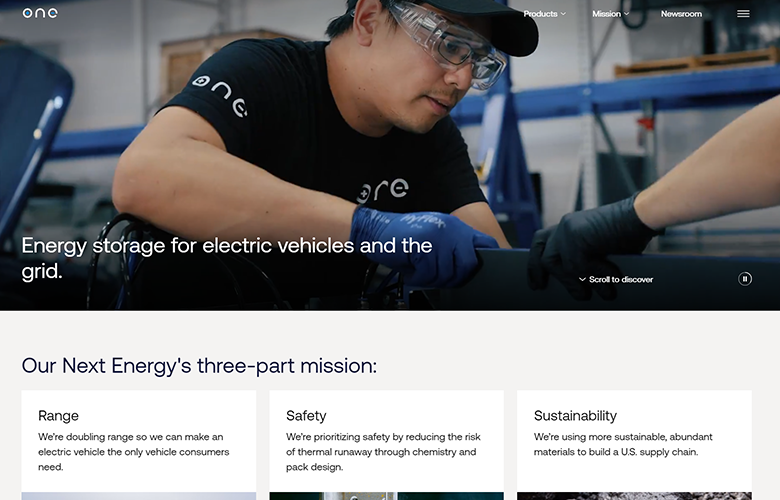 Our Next Energy
Industry: Energy and resources
Location: Novi, MI
Starting off the top 3 on the Forbes list is Our Next Energy, a company focused on energy storage and battery technologies for EVs. They're particularly proud of their focus on sustainable sources of energy, such as iron and manganese. In the process, they believe they can double the range of EVs and source materials, both locally and ethically.
They offer a flexible schedule and working environment. Our Next Energy is also highly rated by employees for its company benefits and work culture.
2. Corvus Insurance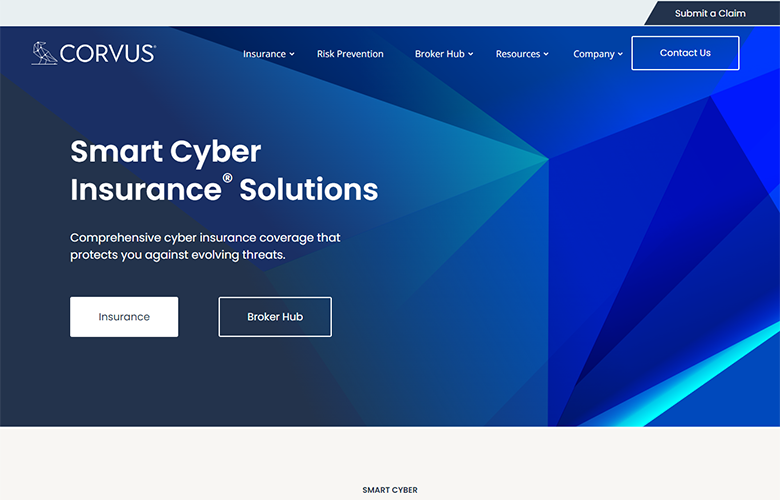 Corvus Insurance
Industry: Finance
Location: Boston, MA
Judging by the amount of workplace awards they've been given over the past few years, it's no surprise Corvus comes in the top 3. The company was certified as a Great Place to Work in the US from 2022-2023, and also made the list of Fortune's Best Workplaces in Financial Services & Insurance. Add to that Fortune's Best Workplaces for Millennials in 2023, Inc's Best Workplace of 2022, and Built In's 2022 Best Place to Work in Boston. All of these badges are placed proudly on their careers page.
Among their employee benefits are:
Unlimited PTO
A hybrid work schedule
Commuter benefits
Stock options
1. Commonwealth Fusion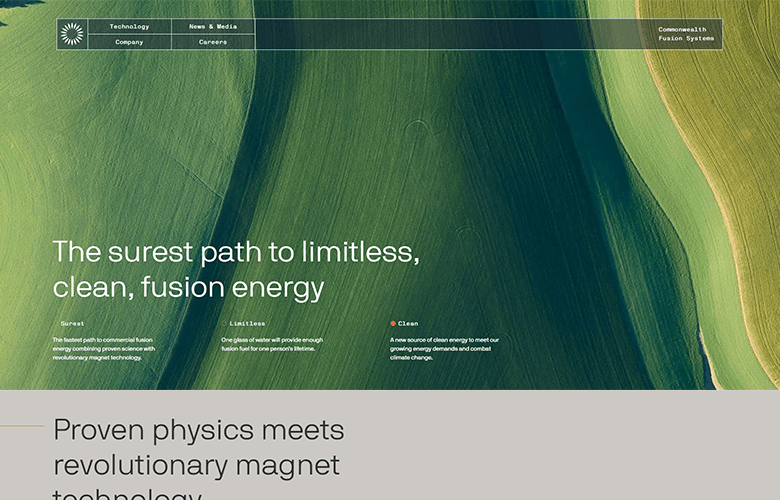 Commonwealth Fusion
Industry: Energy and resources
Location: Cambridge, MA
Coming in at the coveted No 1 spot is Commonwealth Fusion. With its focus on harnessing fusion energy, Commonwealth Fusion is out to show that the future is here and, with it, new sources of limitless energy.
As a company that places value on the wellness of the planet, you would expect that they should also value the wellness of their employees. And you'd be right! Diversity, equality and inclusion are all important parts of their company culture. Working for them also includes:
"Take vacation" as a vacation policy
A sick policy that encourages staying home
Professional growth opportunities
Comprehensive health benefits
How to choose the right startup to work for
Now you've got the list of the 25 best startups to work for, but you're wondering what to do next. Below we've got a list of five things to consider to help you decide which startup to work for.
Step 1: Determine your professional goals
The most important starting place is to think about your professional goals. But don't just think about them. Write them down. These can be the type of role you want and whether you envision yourself in a managerial position. If one (or all) of the companies above don't meet your professional goals, then look somewhere else (more on that next).
Step 2: Consider the company's credibility (and field)
After you've thought about your professional goals, try making a list of all the companies that align with those goals. All of the above companies are credible in terms of employee benefits and wellness. But they should also be credible in the specific field you're interested in working in. Just as important is whether they can offer opportunities for growth.
Step 3: Review the job title and responsibilities
Part of working for a startup is accepting the reality that things change frequently. As with any search, be careful about applying to jobs with responsibilities that don't align with the role. Both the job title and responsibilities are a significant aspect of understanding what's expected of you. They can also impact your career moving forward.
Step 4: Consider your personal goals
Building on the above, it's important to consider how the above companies match your personal goals. Work–life balance, work schedules and the effect the role will have on your life outside of work are just as important as salary and benefits.
Step 5: Research the company's workplace culture
Finding the right company to work for is also about seeing if its company culture aligns with your interests and values. If you thrive in a relaxed work environment, then steering clear of a startup that advertises itself as a fast-paced workplace might be your best bet.
Final thoughts
The job search can be difficult. With over 5 million new businesses registered in 2022 in the US, it's impossible to know about every new company that's out there, let alone which ones to apply to. The above list serves as a starting point, not only for which companies to apply to but also what types of benefits you should be aiming for.
Moving beyond the companies themselves, with the five considerations above, you'll be one step closer to landing your dream job at one of these startups.
Have you thought about applying to a startup? If so, which ones, and why? Let us know in the comments section below.
Originally published on March 8, 2020.