The oldest piece of journalism to have been uncovered by archeologists dates back to Ancient Rome. The contents of the Acta Diurna, as it was known, meaning Daily Acts, dealt with noteworthy political and social events, such as court news and decrees. Though this early "gazette" was carved into stone or metal, its purpose was similar to that of a modern-day newspaper: to keep citizens informed.
The good news for anyone interested in becoming a journalist in the 21st century is that stone craftsmanship is no longer required. All you'll need to land your dream role is an inquisitive mind, a passion for the written word and, in most cases, a degree in journalism. And, since your being here means you tick that first box, we can jump straight into the question of where to pursue your degree. According to QS World University Rankings, these are the best universities to study journalism in the world.
10. New York University

New York University via Instagram
Location: New York City, United States
New York University offers an undergraduate degree program at its Arthur L. Carter Journalism Institute. Taught by award-winning faculty members—a team of practicing journalists, writers, and critics—the course is designed to achieve two things: to teach students the ins and outs of the craft, but also give them the tools to make it better in the future. It also expects its aspiring journalists to study hard: journalism students enrolled at the Manhattan-based institute are required to double major.
For graduates, NYU offers an online journalism master's program which comprises compelling courses on investigative journalism, law and ethics, and audio storytelling, to name a few.
9. Michigan State University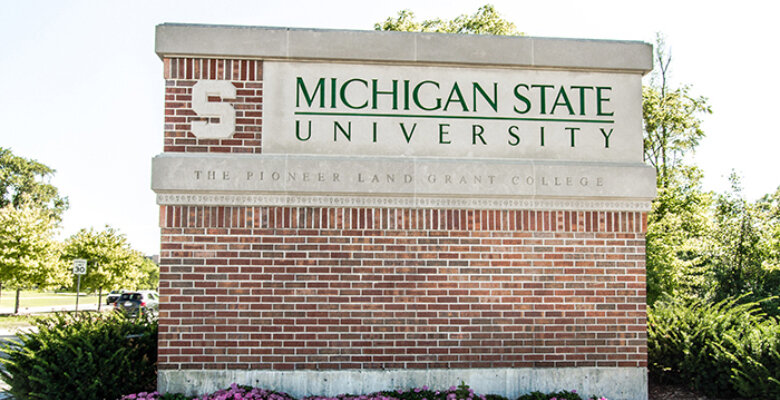 Location: East Lansing, United States
Michigan State University emphasizes the importance of creativity and imagination in journalism, taking pride in how much its courses encourage students to think outside the box. With a century-long history of journalism education and its very own student media outlet, MSU thoroughly prepares its students for what it means to work in the industry. Some minors being offered to journalism undergrads include animation and comics storytelling, documentary production, and entrepreneurship.
The school offers a master's degree in journalism, too, with two concentrations: science and environmental journalism, and international journalism.
8. University of Wisconsin-Madison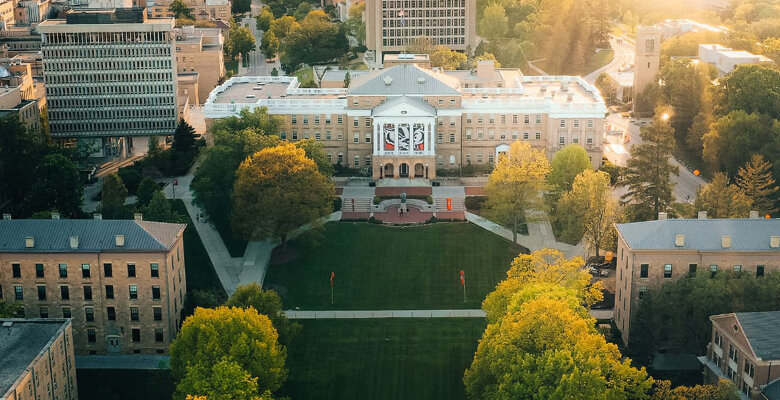 University of Wisconsin-Madison
Location: Madison, United States
The Reporting and Multimedia Journalism undergraduate degree at UW-Madison blends together theoretical knowledge and hands-on practice, with the aim of preparing students for the jobs of tomorrow. Testament to this stands the lengthy list of award-winning journalists and authors UW-Madison has produced since journalism was added to its curricula in 1905.
Thanks to the diverse range of courses to choose from, graduates become equipped to find work in multiple fields, from investigative journalism to film to publishing. The statistics support that this approach works: the UW-Madison School of Journalism and Mass Communication reports that 97% of its graduates find full-time work in the field of their choice.
7. University of Pennsylvania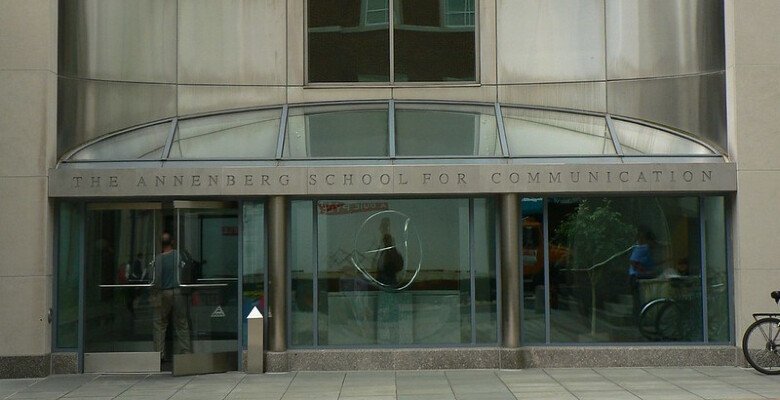 Marc Smith via Flickr (CC BY-SA 2.0)
Location: Philadelphia, United States
The UPenn Communication major is one of the oldest in the US, dating back to 1893. In 1959, the university became committed not only to teaching the craft of communication but to making improvements and advancements in the field.
With interviews, surveys, experiments, and data analysis making up an integral part of the curriculum, comm majors at the UPenn Annenberg School for Communication learn how to utilize both qualitative and quantitative research methods, gaining a competitive edge in the field.
Though the UPenn Annenberg School doesn't currently offer a master's degree program, graduates wishing to pursue further studies at UPenn have the option of enrolling in the five-year doctorate communications program.
6. Stanford University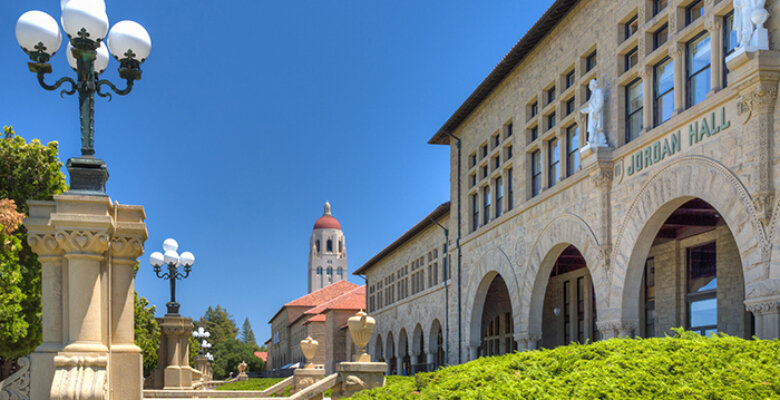 Location: Stanford, United States
Stanford University and journalism go back a long way. In 1891, when SU opened its doors for the first time, its student body wasted no time launching their college paper. Some years later, in 1910, the university offered its very first course on journalism, titled "News Writing".
Fast-forward to today, the institution's journalism degree revolves heavily around data collection and analysis to craft and broadcast brilliant stories. During their four years at SU, undergraduates learn how to use software and programming languages such as R, Python and spreadsheets to enhance their storytelling. The journalism graduate program is equally data-oriented.
As a result, SU has propelled its alumni in newsrooms and organizations across the nation, like Google News, The Wall Street Journal, and the New York Times.
5. Nanyang Technological University, Singapore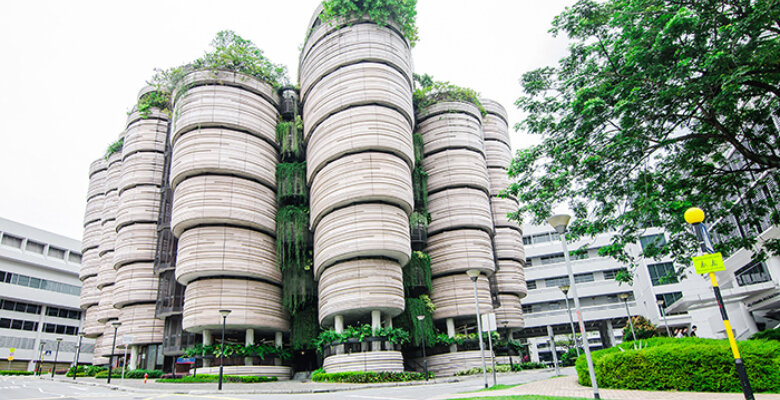 Location: Singapore, Singapore
The Bachelor of Communications Studies offered at NTU Singapore relies largely on experiential learning. For example, the Wee Kim Wee School of Communication and Information, where the four-year program is taught, funds intensive field trips abroad, exposing undergrads to the realities of reporting from overseas. All third-year students are also required to complete a 22-week internship to gain hands-on experience and start building their professional network.
Aside from the undergraduate degree, the school offers a master's program which allows for both full-time and part-time participation.
One thing worth mentioning is that, while NTU Singapore comes in fifth globally in the QS World University Rankings, the publication lists the university as the top one in Asia for communication and media studies.
4. University of Texas at Austin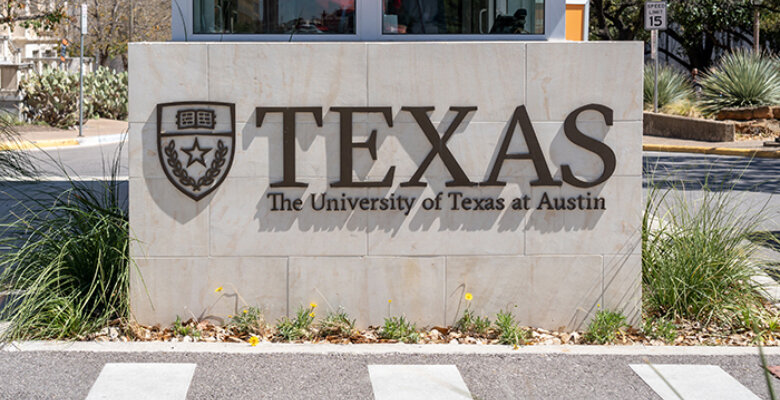 Location: Austin, United States
The School of Journalism at UT Austin welcomed its first students in 1914. Not only did the university start teaching the craft more than a hundred years ago, it also established its very own radio station back in 1921 and conducted the first television broadcast in Texas in 1930. This longstanding expertise is what has launched the university so high up on the worldwide rankings for communication and media studies.
Like all "Moody majors", journalism majors at UT Austin's Moody College of Communication are required to take courses in certain areas, like writing, ethics, global cultures, and independent inquiry. Moody College also offers graduate Journalism and Media programs up to doctoral level.
3. The London School of Economics and Political Science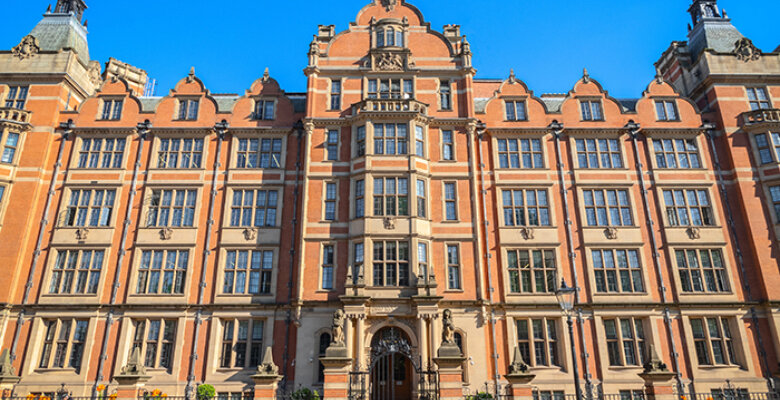 Location: London, United Kingdom
The LSE Department of Media and Communications ranks third in the world—and number one in the UK—thanks to its high quality, interdisciplinary teaching and research training. The world-leading graduate school offers 12- and 24-month master's degrees that draw on social science disciplines, as well as PhD programs and some short courses. Some of the MSc programs students can choose from are: Media and Communications, Strategic Communications, and Gender, Media and Culture.
Currently, there are over 200 graduate students from around the world studying at the department, which is located in the heart of London.
2. University of Southern California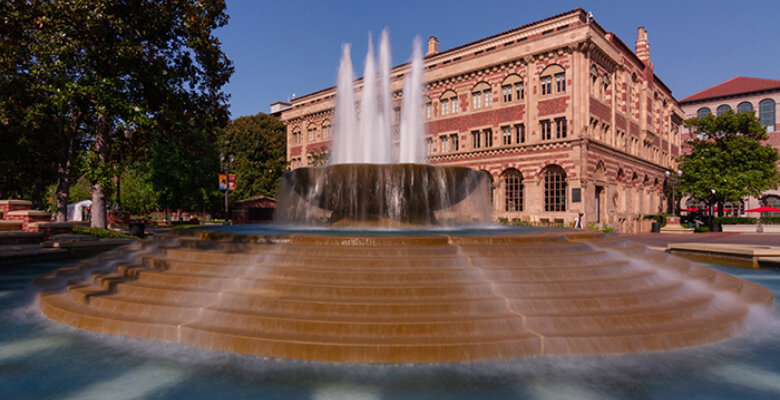 Location: Los Angeles, United States
What do USC and UPenn have in common, besides being two of the best universities in the US for a degree in communications? They both have schools named after diplomat Walter Annenberg, who funded their establishment.
The USC Annenberg School of Communication and Journalism offers journalism programs for undergrads and graduates alike. The undergraduate curriculum, taught by award-winning faculty members, focuses on areas like media literacy, law and ethics, and coding for storytelling. With over 80 courses available, students can personalize their degree to their heart's content.
The USC Annenberg School also offers an intensive, 11-month master's program, where graduates produce and publish work in a deadline-driven setting.
1. University of Amsterdam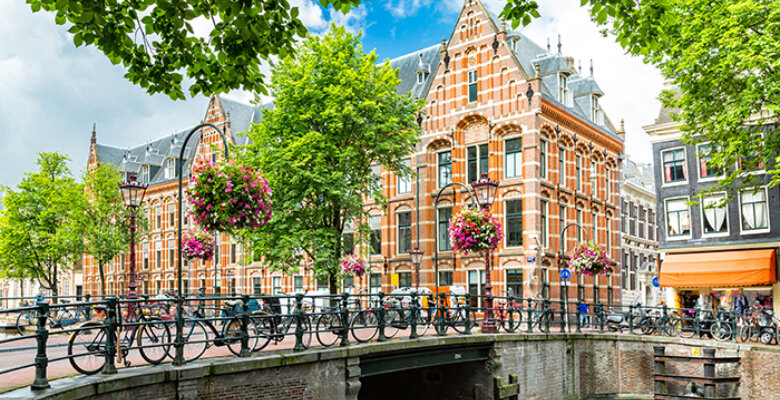 Location: Amsterdam, Netherlands
At the very top of our list, we have the University of Amsterdam and its Communication Science bachelor's degree. The course explores four areas of communication in detail—persuasive, entertainment, corporate, and political—allowing students to discover their passion and personalize their degree. Depending on what interests them, students can choose their own electives, take a minor, or study abroad. Final-year students get to apply the skills and knowledge they develop over the three-year program through an internship.
In addition, UvA offers several Communication and Media degrees to graduates, including a Communication Science research master's, and a Journalism, Media and Globalization Erasmus Mundus master's.
Final thoughts
While looking at university rankings is a good first step in choosing a school, there are many more things to consider. Cost of living, campus life, accessibility, and distance from home, for example, are all elements that can determine how positive your student experience will be. We therefore recommend that you allow yourself plenty of time for this process, noting down the various application deadlines, thinking of pros and cons for each school, and visiting college campuses where possible.
Finally, since studying abroad isn't the right choice for everyone, we've selected a few more universities in the US for you to consider for your journalism major. These are:
Northwestern University, Illinois
Syracuse University, New York
George Washington University, Washington DC
University of Missouri, Missouri
Boston University, Massachusetts
In a few years' time, at a location yet to be decided, your name will appear on a graduation program. Where do you hope that will be? Let us know in the comments section.
Originally published on January 21, 2021. Updated by Electra Michaelidou.