If you are looking for a job, you will need to come up with a professional resume.  This resume will never fail you. Learn how you can write one today.
In today's highly competitive job market, your resume needs to stand out. In fact, it needs to catch the recruiters' attention right away so that it gets shorted listed and hopefully gets you the job. But, that means your resume has to be as professional as possible. It has to be written in an effective way, contain the information employers need to know and have no spelling or grammar mistakes. Wait, is that even possible?

As a matter of fact, it is. Generally, for a resume to be considered 'professional' it should at least meet the following criteria:
Be simple and straightforward
Be less than two pages
Be easy-to-read
Use a traditional font (Times New Roman, Arial etc.) and size 9 to12
Use black type against white paper
Be saved in MS Word format (so that it can be viewed on most computers)
Considering that the first thing employers look at when they see your resume is your contact details, work history and education this is what you should focus on. That's all you need to do!

Currently, the most common type of resume is the reversed chronological resume, and it's favored by the majority of employers because it presents your work history clearly. This helps employers get the information they need right away. What's great about this resume format is that it also makes use of an easy to follow structure listing your credentials in a traditional way.  

This resume format works for the majority of positions which means you can never go wrong even when you are applying for a creative role. So here's how you can write a professional resume from top to bottom using the reverse chronological order format.
Contact Details
Your contact information comes first on your resume as this helps employers contact you easily. This includes your full name, street address, city, state, and zip, phone number and email address. You don't want your contact details to take a lot of space on your resume so you can write this information using single, multiple spacing or smaller fonts. You don't need to include personal information here like marital status. If employers need to know, they will ask you in the job interview.
Career Summary
As employers spend an average of six seconds looking at each resume, you need to create a resume that is straightforward and written in simple language. Within that timeframe, recruiters should be able to understand what you are doing, who you worked for and what you did for that organisation.
The first thing employers notice – apart from your contact details – is your very first paragraph, the career summary, otherwise known as a professional summary, career or objective statement. The career summary is simply a small paragraph that describes your current situation, years of experience, most relevant expertise and skills and current and future goals. This section serves as an introduction to your resume giving an outline of what's to follow.
Here's a great career summary example for a position as a marketing manager:

A highly organised individual with proven marketing skills and 10+ years of experience working as a brand design coordinator with a proven ability to work effectively with a diverse variety of organisations and clients. With a strong background in digital advertising and data analysis, currently seeking a position in an organisation to utilise my skills and knowledge and increase company profitability.

See how this example makes use of the career summary to show employers who this candidate is as well as what he can do for the company. It says 'increase company profitability' which is important, because this is what every employer wants.

You also want to keep your career summary professional while trying to make it personal and about you. So, avoid using words such as 'I', 'my' and 'me' as much as possible. On the other hand, you don't want to refer to yourself in the third person. It makes you sound cold and distant, and this isn't what you are going for on a resume.
Work History
The reverse chronological resume highlights your work history and presents your experience starting from your most recent role. It's ideal for job candidates who have a strong work history with limited or no employment gaps and those who are relatively confident about what they've done in the past in their careers. You can call this section previous employment, professional experience, work experience or work history and this is the information you need to give in this section:
Name of the Company, Location
Dates of Employment
Job Title
Job Description
This resume format can work to your advantage if your most recent job is related to the job you are looking for because employers can easily identify your experience and associate it with the position. It presents the most recent work experience first while the oldest appears last.
Here's a resume example from ResumeGenius for an Accountant position that shows how it's done:
While editing your work history, don't forget to add achievements that are worth mentioning. A strong resume doesn't make use of plain job responsibilities. It lists information that shows your contribution to the company. It's best to begin with strong action verbs like 'managed, performed, analyzed' etc.
This resume example shows how you can write about your achievements using quantified results. Notice how this example says 'managed a $350,000 budget' and 'supervised 2 employees' while at the same time it describes the kind of work you are supposed to be doing. Adding your accomplishments to your resume is another great way to stand out from the crowd and tells recruiters how you differ from other candidates.      
Education
After the work history, you should talk about your education. In this section, you need to list your academic credentials and the qualifications you've obtained starting from the most recent and working your way backwards, just like you did for your work experience. So, if you have an MBA, it should be listed first, followed by your Master's diploma, then your Bachelor's and so on.

There are many ways to present your qualifications on your resume, but this the recommended one:
Name of Institution
Title of Degree  
Date Obtained
GPA
Project/Thesis/Dissertation Title
Related Subjects
It's crucial to provide this kind of information in the education section because it tells employers where you've studied, what you've studied and what you did while studying that can be related to the position you are applying for. You can include your thesis/dissertation title and links to your project if it's available online, but only when the research is directly relevant to the job. You don't want to end up wasting valuable space on your resume.
Professional Skills
What's important about this section is that it needs to give some concrete examples of how you have used these skills. This means that it's not enough to simply mention the skills you possess but instead to back them up with references to real-life examples. At this point, you can divide your skills section so that you talk about your generic and technical skills. Check out the following statements.
Organizational skills:  ability to work to strict deadlines and successfully meet the demands of studying from a distance and working full-time at the same time.
Teamwork skills: ability to work with people from diverse backgrounds and agreeing on the best course of action that's best for everyone.
Communication skills: ability to communicate effectively with people at various levels of management and different departments to encourage unity.
The key to creating a working skills section is to draw examples from previous experiences e.g. any training you had as a student or in your pervious jobs. Some find it useful to talk about their achievements in the skills section instead in the work history. Whatever way you do it is fine as long as you are convincing. Putting as many meaningful numbers as possible on your resume can help a lot because it will show employers the kind of impact you had and the difficulty of the task you are describing. This is usually easier to do when talking about your technical skills.
Don't Forget!
Creating a professional resume isn't difficult if you know what you are doing. So, it might not be a good idea to start writing whatever comes to mind. Instead, follow a well-thought out plan for the most important sections of the resume; contact details, career summary, work history, education and skills.

These are some final resume tips you should always keep in mind when writing your resume:
Use Keywords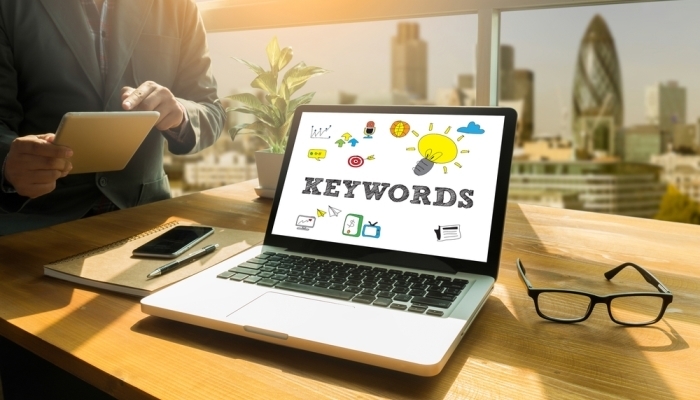 Shutterstock
Even though you probably got tired of hearing this, you should always make sure to include keywords on your resume. Not only do these make your resume more relevant to the position you are applying for and as such highlight your suitability for the job, but they also increase the chances that your resume gets past the ATS, the applicant tracking system. Many skilled job candidates end up being ignored because of this, so make sure you are not one of them.

Keywords may take the form of industry related words or specialisations as well as acronyms or skills that are necessary for the position. These keywords can be used throughout your resume and more specifically in your career summary, work history and skills section.

So let's say you are applying for a graphic designer position. Effective keywords could describe relevant subjects for graphic design work including 3D design, communication design, fine art, illustration, photography, visual art and could be used in your career summary to show evidence of expertise.
Show Your Personality
Shutterstock
In a professional resume, you might want to omit talking about your hobbies and interests. Employers only want information that relates to the job. However, this depends on how long your resume is. So if by the time you start talking about your skills, the resume is less than two pages long, you can talk about your hobbies and interests provided that you have enough space.

Your hobbies and interests can help employers get a more generalized idea of who you are as a person, and learn a thing or two about you and what you like doing in your free time. In Unbeatable Resumes: America's Top Recruiter Reveals What Really Gets You Hired, recruitment specialist Tony Beshara, says that 40 percent of a hiring decision is based on your personality, which means you have to make this obvious one way or another using your resume.
Double-Check Your Resume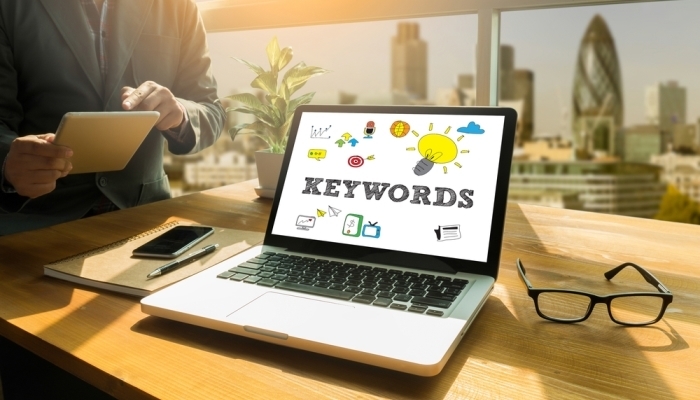 Shutterstock
When you finish writing your resume, going over the content is crucial. This is to help you identify any mistakes you made when writing it. So, before you send your resume to employers, check for any spelling or grammar mistakes and make sure the contact information you provided is correct. You don't want to risk your chances by giving out the wrong email address or telephone number now, do you?
If you want to feel 100 percent sure that your resume is flawless you can ask for a friend to take a look at it, since studies show that a collaborative approach to resume writing is the secret to a powerful resume. Alternatively, you ask from a career advisor to proofread it for you or give you the kind of advice you need.  
Creating a professional resume is easier than you think. The first step to getting the job doesn't have to be that complicated when you know what needs to go in every section of your resume. Do you think you have a professional resume? Let me know in the comments section below…