Let's face it, at some point in our lives, we are all looking for a little extra help. Maybe you've lost your job or are just trying to navigate burnout in the workplace. No matter the reason, at some point, we all need a little motivation or a little extra push in the right direction.
Motivation is important for your success and happiness, so why not enlist some of the best motivational speakers around to encourage you along the way? From the underdog that now uses his story to motivate, to the author who uses her gifts to show people how to be happy, their stories and mindset help to motivate us all.
If you're looking to add a little pep to your step, look no further! Here are some of the 2022's best motivational speakers in the world — ranked by popularity!
10. Iyanla Vanzant

Sister Circle TV, CC BY 3.0 via Wikimedia Commons
Host and executive producer of the show, Iyanla: Fix My Life, on the Oprah Winfrey Network, Iyanla goes deep inside people's lives by applying spiritual principles to provide healing. Iyanla is said to be one of the most influential, socially engaged, and acclaimed spiritual life coaches of our time. She has 15 published books if you would rather avoid the television special, and many CDs to encourage you in the right direction.

Iyanla uses her humor, coupled with the facts and some tough love, to deliver hope through forgiveness and has encouraged and motivated many along the way.
9. Suze Orman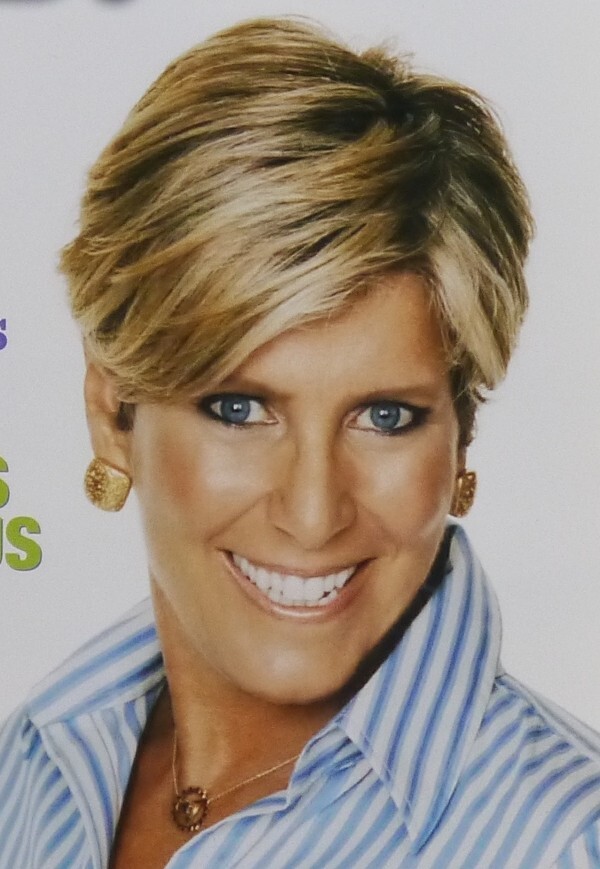 Ms. magazine, CC BY-SA 4.0 via Wikimedia Commons
Suze Orman started her financial journey as a waitress, making $400 a month, but through the support of those she waited on, she was able to acquire enough money to start her own restaurant. She invested her money with a crooked stockbroker and ended up losing all of it; from that day forward, she vowed to help others never experience financial loss like that.
When it comes to financial advice, Suze Orman is not only qualified, but she's motivating as well. She founded the Suze Orman Financial Group in 1987 and since then has taken her talents to the stage with The Suze Orman Show that ran from 2002 to 2015. If you're in need of financial advice and a little extra motivation, be sure to seek out Orman's help.
8. Eric Thomas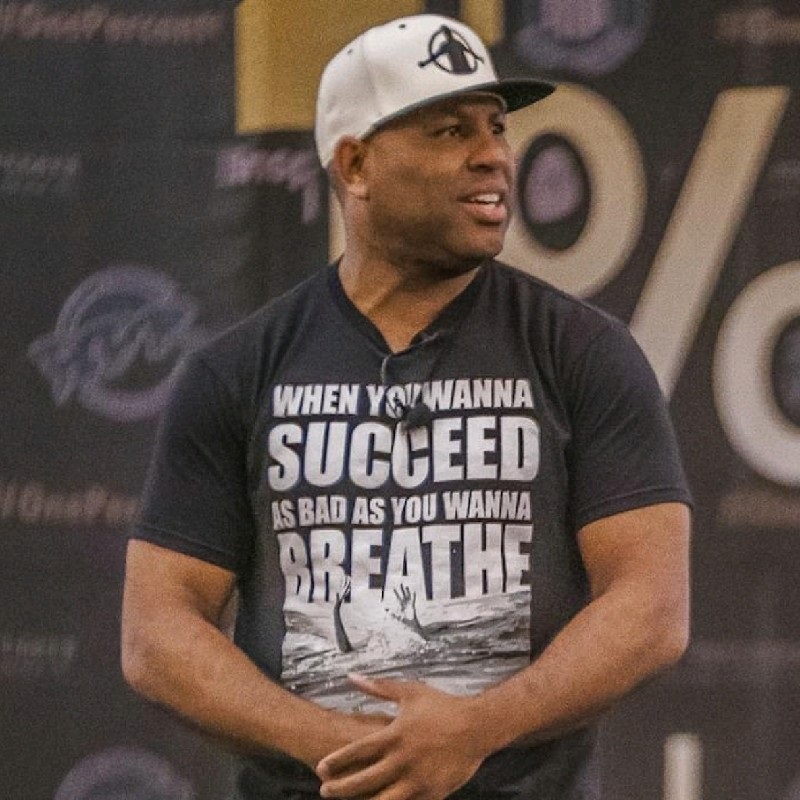 LinkedIn
After being born in a problematic household and neighborhood, Eric Thomas (aka ET) dropped out of high school and was homeless for two years. Through the help and guidance of a pastor, he eventually found his way back and decided to give school another chance. Inspired by other people's kindness, Thomas created his own program to help those less privileged. He's given motivational speeches to colleges across the US and athlete LeBron James gave Thomas credit for inspiring him to win the 2012 NBA championship.
If you're stuck in a rut and don't know how to get out, Thomas's inspiring words and stories may help you.
7. Chris Gardner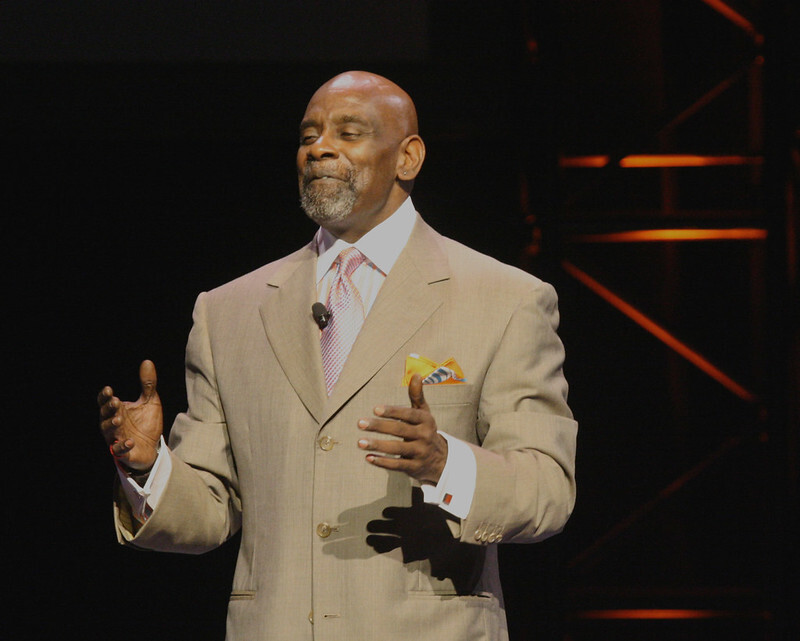 Dave, CC BY 2.0 via Flickr
The real-life inspiration for the movie The Pursuit of Happiness, Chris Gardner is the real-life man who struggled with homelessness while raising his young son. After becoming a stockbroker and founding his own firm in 1987, Gardner Rich & Co, he published a memoir that was turned into the movie we know and love.
Gardner now spends his time motivating others to not give up. Happiness may not be easy, and there may be times you feel like it can't possibly get any worse, but if anyone understands that, it's Gardner.
6. Brené Brown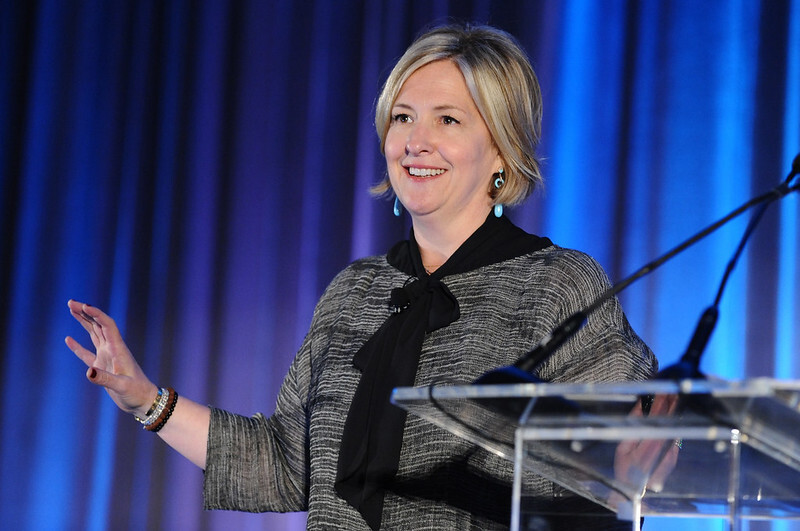 Cynthia Smoot CC BY-NC-ND 2.0 via Flickr
Before becoming the bestselling author of Daring Greatly, Brené Brown was like any researcher who depended on numbers and data to make sense of the world. It was only by accepting and recognizing the power of vulnerability that she was able to make one of her most important discoveries.
With over 30 million views, Brown has one of the most watched TED Talks ever. She's also given talks to several prestigious institutions, including the Microsoft, Pixar and even the White House.
If you're having trouble connecting with your inner child, listening to any of Brown's intimate but honest talks might help you find yourself again.
5. Gary Vaynerchuk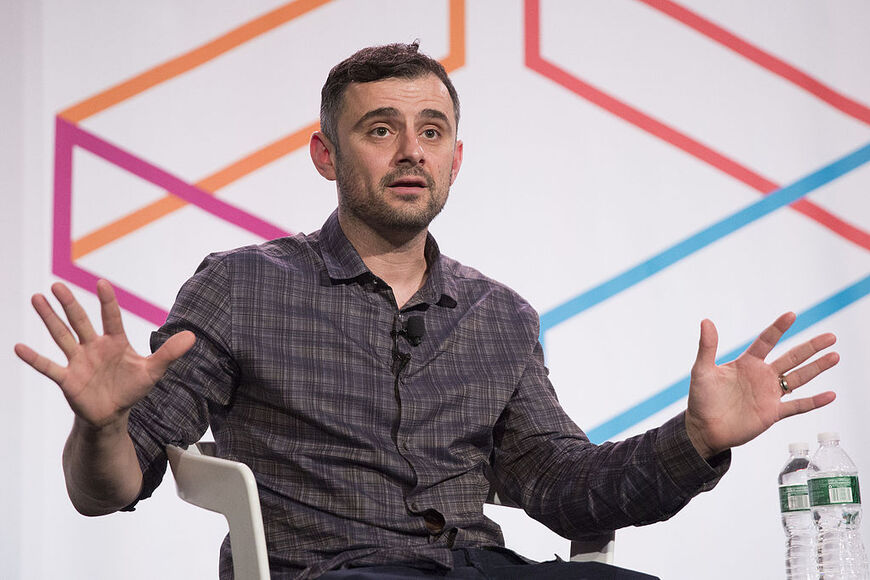 Andrew Kelly, CC BY 2.0 via Wikimedia Commons
Gary Vaynerchuk, known to the world as Gary Vee, is the go-to internet genius when it comes to digital trends and content creation. Born to immigrant parents, his entrepreneurial spirit was trained early on after being forced to join the family wine business. He increased the company's profits by 1,900% from $3 million to $60 million a year, and soon after launched the multimedia advertising agency, VaynerMedia, with his brother.
His natural inclination towards innovation and transformation made him into one of the most sought-after speakers in the world.
4. Gretchen Rubin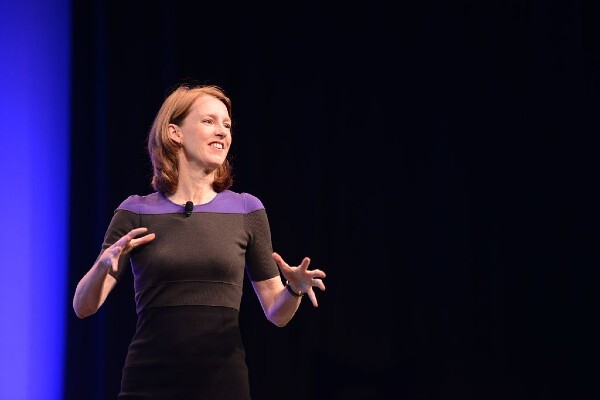 Dell Inc., CC BY 2.0 via Wikimedia Commons
Everyone wants to be happy, but no one really knows how, except maybe Gretchen Rubin. Known for her New York Times' bestsellers Better Than Before, Happier at Home and The Four Tendencies, Rubin is a world-renowned author who specializes in teaching people how to become happier by being more creative and productive. Translated into 30 languages, and with over 2 million copies sold worldwide, The Happiness Project is her most popular book so far.
Apart from inspiring people through her words, she's also given motivational talks to huge companies like Google, LinkedIn and Procter & Gamble.
3. Nick Vujicic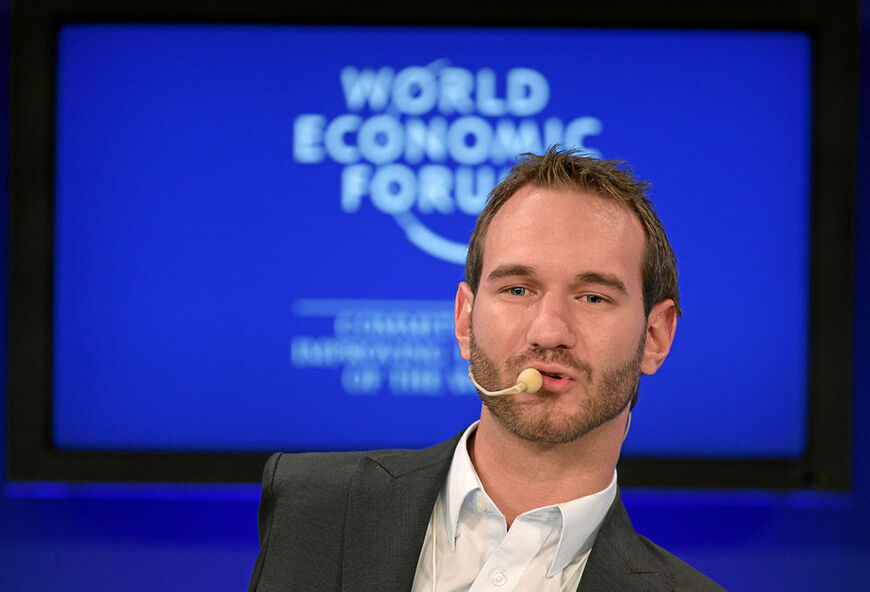 Photo by Sebastian Derungs World Economic Forum, CC BY-SA 2.0 via Wikimedia Commons
When it comes to a real underdog story, look no further than that of Nick Vujicic. Born without arms or legs, his future was uncertain; for most of his life, he faced obstacles most of us could never imagine, but he persevered. As he looked back on his struggles, he took the key principles that provided him with purpose and turned those into motivation for others along the way.
If you're looking for a story that will surely snap you out of any "rut" or "woe is me" feeling, tune in to Nick Vujicic; you won't be disappointed. 
2. Arianna Huffington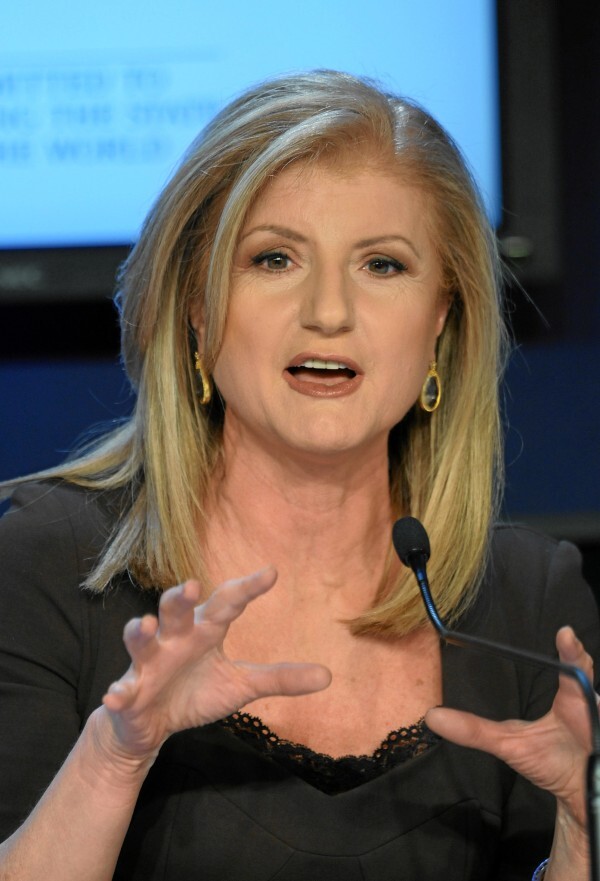 World Economic Forum CC BY-NC-SA 2.0via Flickr
Before she was known as the cofounder of the Huffington Post, Arianna Huffington was already a fearless and enigmatic feminist who wasn't afraid to voice her own opinions. She was also the author of several books and a host for the BBC.
Her various interests and extensive knowledge make her an expert speaker on a number of topics, including health, leadership and business. As one of the world's most powerful women, she's a trailblazing media mogul whose timeless words of wisdom are undeniably worth hearing.
1. Tony Robbins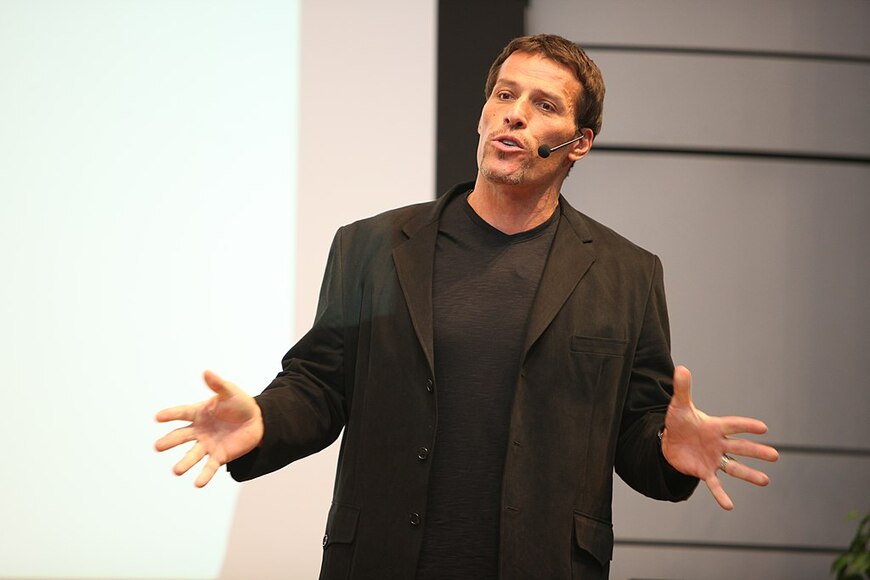 Brian Solis, CC BY 2.0 via Wikimedia Commons
As a young man, Robbins worked as a janitor, earning $40 a week, and risked it all to attend a Jim Rohn seminar for $35. His confidence is what made him approach his then hero, Rohn, and ask for a job. A true rags to riches story, and the rest, as they say, is history.
Today, Robbins uses his experience as an author and business owner to provide advice on all areas of life to those attending his seminars, but more notably to US Presidents and Fortune 500 CEOs. If you need advice, or the encouragement and energy to succeed, perhaps a multi-day seminar from Robbins would do the trick!
Learn more about Tony Robbins here
Final thoughts
We've all experienced situations in our lives that bring us down; sometimes we feel we can't possibly get back up. That's where these motivational speakers will put in the work! Take the list we've provided you, see which of the world's most influential speakers best fits your current situation and listen in! All of these individuals have turned their life around in one way or another, use their stories and their advice to do the same for you!
Check out these inspirational rags to riches stories: 
Are you going to check out these speakers? If you do and find it helpful, share this with your friends — you never know who might need a little motivation and inspiration!
This is an updated version of an article originally published on 20 September 2018.