As children, our knowledge of all the professions available is usually limited to basic categories like teacher, lawyer or doctor. Later, we learn that there are a lot more options within those categories. That doctor role, for example, can take many forms within an expansive and often highly specialised healthcare industry.
The good news is there's a lot more opportunity to find the perfect career that best suits your interests, personality, work style and life goals. One of the reasons that jobs in medicine are appealing is that they can be both personally and financially rewarding. We've put together this handy list to help you find the most lucrative careers in healthcare.
Bear in mind that salaries can vary depending on location, office or hospital size, specialty, and more, so the US Bureau of Labor Statistics uses the median to illustrate the typical salary for each position. The takeaway is that the highest-paying medical jobs below offer a very comfortable salary, no matter where you land, but there's a chance you'll make substantially more than the numbers listed.
10. Dentist (Specialist)

Median pay: $175,160
Those interested in dentistry can increase their salary options by choosing to go into a specialty. Some, like oral radiology and dental anesthesiology, require a comfort with advanced technology as well as good people skills. If you prefer a more research-intensive career, consider oral and maxillofacial pathology.
Be aware that the path to becoming a dentist is as lengthy as other high-paying medical jobs. It can take 6 to 8 years to get a dentistry degree, then an additional 2 to 4 years in specialized training.
9. Nurse anesthetist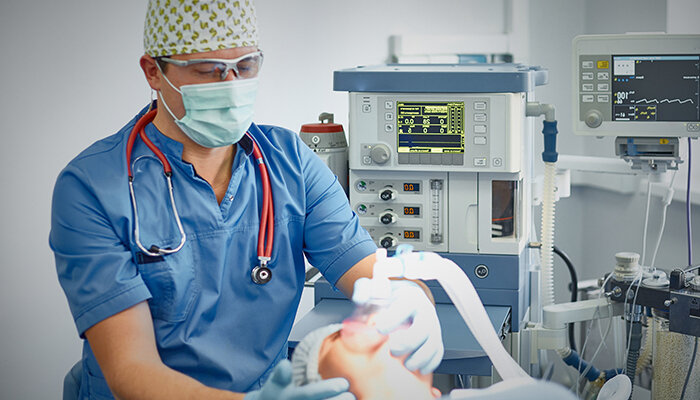 Median pay: $195,610
If you're interested in becoming a nurse, and you like the idea of mastering very focused and specific duties, this could be the job for you. Nurse anesthetists administer local or general anesthesia to patients to eliminate any pain during medical procedures. Other duties include interviewing the patient for their medical history and monitoring their vital signs while under anesthesia.
You'll need a nursing degree to start with, but check with your local nursing board or accredited institution for all the necessary requirements. The US, for example, requires registered nurse status, as well as one year of work in a clinical setting before applying for anesthetist training.
8. Psychiatrist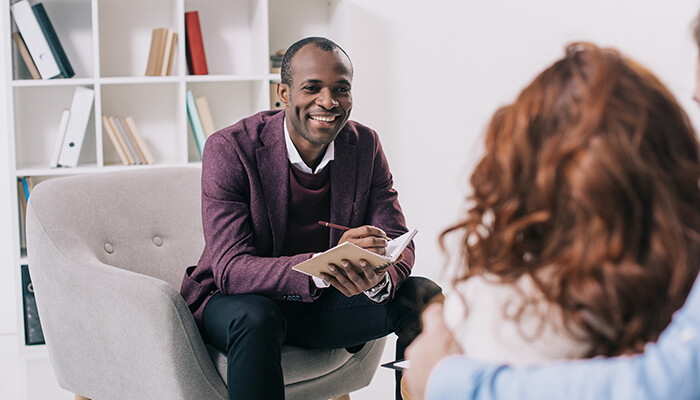 Median pay: $208,000+
Psychiatry requires patience, excellent communication skills and absolute integrity in the workplace. You may use a combination of counseling, psychoanalysis and pharmaceutical interventions to treat patients with psychological issues or mental illness. Psychiatrists often specialize in certain areas, such as addiction, adolescent and child, or forensic psychiatry.
Dealing with people's mental health is a significant responsibility, and typically requires 8 years of school and 4 additional years of training. After you've gained experience in the field, going into private practice can offer a steadier client list and higher salary.
7. Surgeon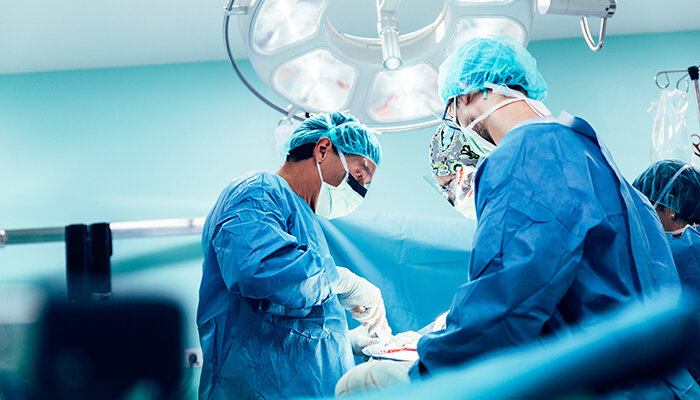 Median pay: $208,000+
Many students choose surgery because they like the idea of applying their dexterity, medical knowledge and problem-solving skills to very tangibly solve potentially life-threatening issues for patients. Remember that you won't only be in the operating room, however. You'll need to perform examinations, order and interpret medical testing, and explain procedures and options to patients.
It is a big life choice to decide to become a surgeon, as it requires 12 to 15 years of education and training. Choosing a specialty like gynecology or oncology can lead to a substantial income, particularly if you excel in your field and have high success rates. Just remember that it will take a while to get to that salary, so be prepared for all the education costs that lead up to it.
6. Obstetrician/Gynecologist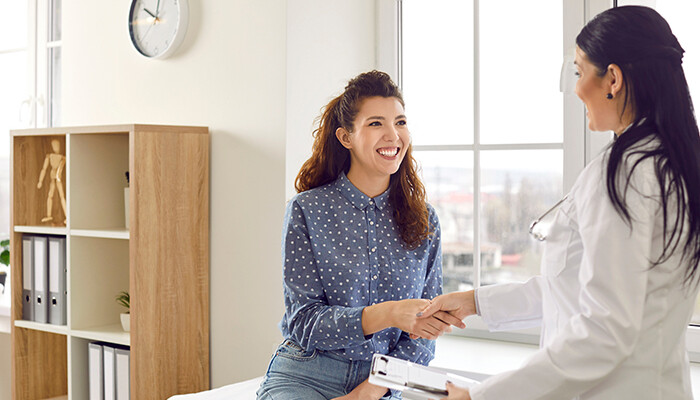 Median pay: $208,000+
Gynecologists deal with women's general reproductive health, while obstetricians focus on pregnancy and childbirth. Many practitioners cover both of these inter-related specialties. While once a male-dominated field, students entering OB/GYN residency programs are now more than 80% female.
The complex nature of the field requires extensive training. You need to complete a 4 to 5-year residency program after medical school, and board certification in both internal medicine and obstetrics and gynecology. Attending one of the top medical schools can help put you on track to the highest-paying jobs in an already lucrative specialty.
5. General internal medicine physician

Median pay: $208,000+
Internal medicine involves the diagnosis and nonsurgical treatment of issues dealing with the internal organs. Also known as GPs, they often act as a home base of medicine for patients. They treat a variety of illnesses, as well as coordinate care with specialists and surgeons.
Internal medicine physicians can work solo or with partners in private practice, but many are part of larger private or government healthcare groups. A medical degree in internal medicine is a prerequisite to some of the highest-paying specialties like cardiology.
4. Anesthesiologist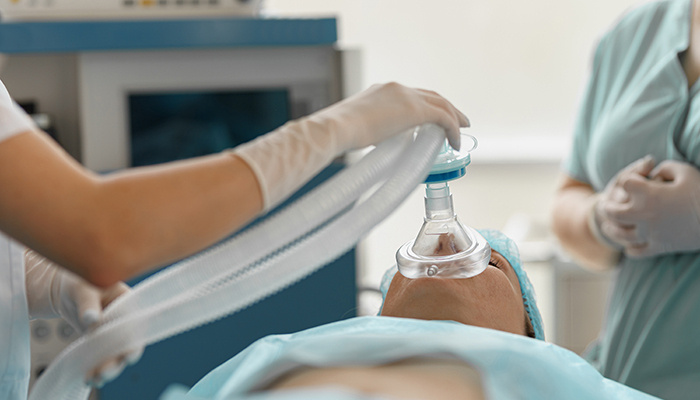 Median pay: $208,000+
Like a nurse anesthetist, anesthesiologists facilitate the numbing of an area of the body or putting a patient fully asleep before a surgical procedure. Anesthesiologists have more training and experience, however, and are employed for the most serious and extensive procedures in the operating room. They often oversee other medical professionals who take on assessment and other pre-procedure duties.
Anesthesiologists typically go through 12 years of schooling and training, as well as board certification. You can specialize in areas like neurosurgery or pediatric care, and salaries can easily reach $400,000 in busy hospitals.
3. Orthodontist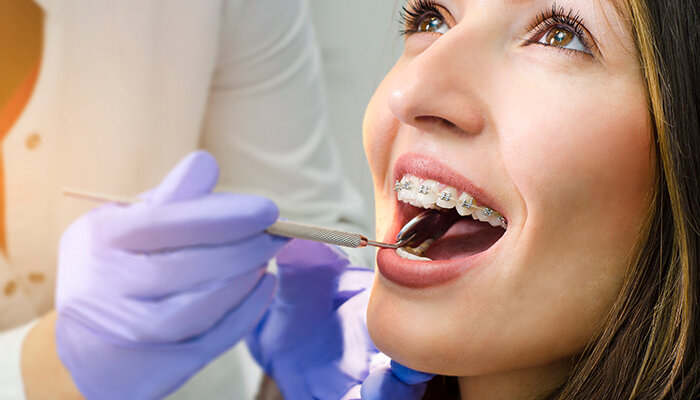 Median pay: $208,000+
If you believe the goal of dentistry is absolute perfection, you may want to become an orthodontist. A specialized area of the field, orthodontists utilize specialty appliances like braces to remedy any misalignment of the teeth and jaw. You'll need excellent dexterity and vision, and skill with administering and interpreting X-rays and other diagnostic tools.
You'll also need additional training in addition to the usual coursework and certification in dentistry. If you're looking to pay off any school debt faster once you begin your career, the BLS reports substantially higher salaries for orthodontists in big cities like Baltimore and Washington, DC.
2. Oral and maxillofacial surgeon

Median pay: $208,000+
A specialized but complex area of medicine, oral and maxillofacial surgery involves operating on all areas of the neck and head. This includes teeth and gum surgery, as well as repairing facial injuries or deformities. Cosmetic surgery is one of the highest-paying healthcare jobs in the world, and landing a job in cities like Seattle can earn you close to half a million dollars.
Depending on whether you can attend a consolidated program or a more traditional route, plan to spend about 12 to 14 years on education and training. Check with your local dental board for requirements on licensing and certifications.
1. Family medicine physician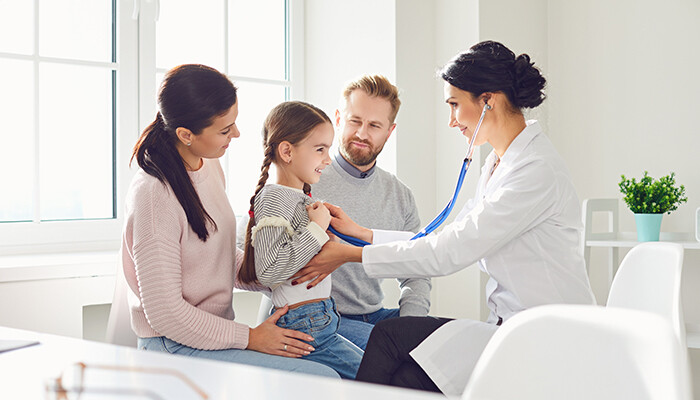 Median pay: $208,000+
If you worry that specializing in a small niche of medicine will be too constricting or monotonous, family medicine may be for you. As the ultimate primary care physician, you can treat people of all ages for a wide variety of ailments. This can include treating broken bones, performing surgery, and delivering babies.
Only a three-year residency is required after medical school, but you may choose additional training in areas like obstetrics. While you need extensive knowledge in a wide array of medical care, you can also refer patients to specialists as necessary. Being a family physician can be less stressful than other medical jobs, as emergency situations are rarer and you'll have more typical business hours.
Final thoughts
As you can see from our list, the highest-paying medical jobs are available in a wide range of fields from internal medicine to dental surgery to psychiatry. Working in large cities and well-funded hospitals or, in some cases, starting your own practice can lead to even better salaries.
While these jobs pay very well, it's important to remember that they also require a lot of hard work and commitment. You'll need extensive education and training to work in these healthcare roles, and must stay up to date on the latest medical knowledge and techniques.
Have you made the decision to pursue one of the best-paying jobs in medicine? Tell us all about your career plans in the comments section below!
Originally published on November 24, 2017.