Becoming a successful singer or musician and making it big in the music industry is far from easy. Indeed, with countless artists out there hoping to get noticed, the competition for up-and-coming singers is incredibly fierce.
While many fantasize about their big break in fame, others make lucrative earnings by living out their dream. Undoubtedly, though, along with golden contracts, platinum records and distinguished awards comes dedication, passion and real talent. These 10 men have it all.
So, who are the highest-earning male singers of 2022? Read on and find out!
10. Paul McCartney

Jimmy Baikovicius, CC BY-SA 2.0 via Flickr
Earnings: $37 million
If you've ever heard of a band called the Beatles, then you've heard Paul McCartney in action. If you haven't, you've been living under a rock for 50 years. When the Beatles split, McCartney went out on his own in the 1970s and has not looked back since.
Paul McCartney, or as we should be calling him, Sir Paul, was knighted in 1997 by Queen Elizabeth II for his outstanding services to music. His dedication over the years to his passion has provided us with hits like: "Live and Let Die" and "Band on the Run" and we are forever thankful.
Today, Sir Paul makes most of his money from the music royalties over his 50-year career. It's hard to keep him down. He recently just finished a tour in 2022. If you missed it, keep your eyes open; this music lover doesn't seem to be slowing down.
9. Post Malone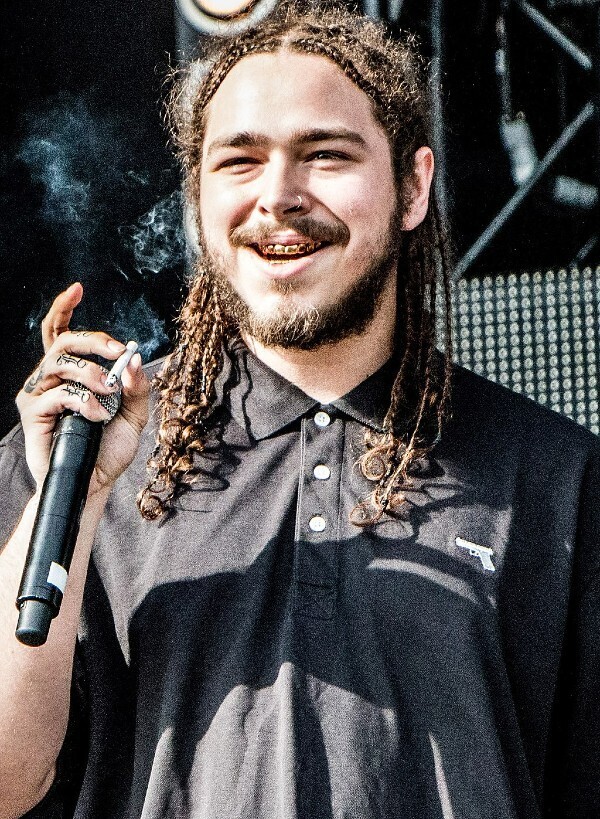 The Come Up Show from Canada, CC BY 2.0 via Wikimedia Commons
Earnings: $45 million
Post Malone started his career in 2015 and worked his way up by collaborating with famous celebrities at the time such as 50 Cent, Young Thug, and Kanye West, to name a few. He attributes his guitar skills to the interactive game "Guitar Hero" and has taken those skills forward to a successful music career.
At this point in Malone's career, most of his money comes from his music career through new music and royalties. Post Malone seems to be here to stay — at the time of writing, he's on his 2022 tour. We can only hope to hear more from this talented rapper.
8. Blake Shelton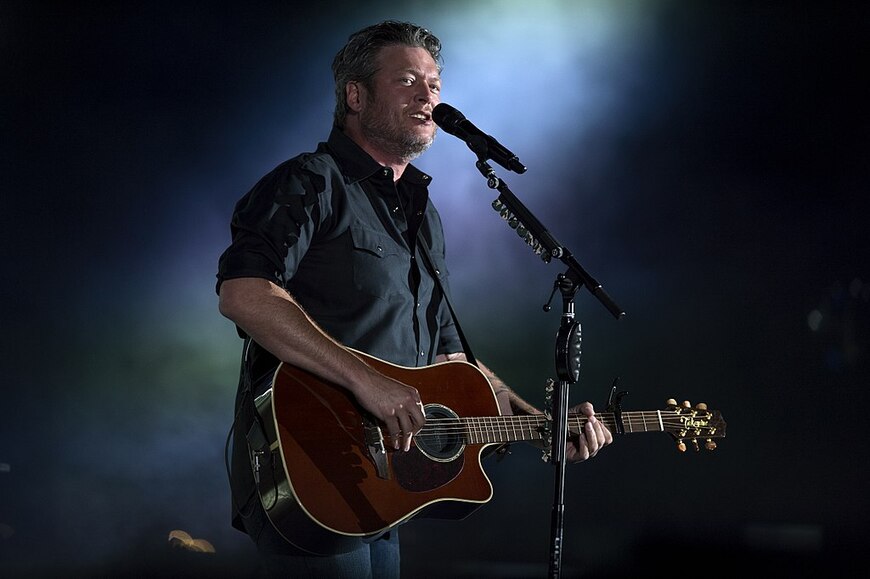 DoD News, CC BY 2.0 via Wikimedia Commons
Earnings: $55 million
As the only country star on the list, Blake Shelton comes in at number eight for highest-paid singers in the world. Shelton wears many hats and can be seen as a singer-songwriter or a television personality on The Voice.
With 12 studio albums and 52 singles, he is undoubtedly seeing the fruits of those labors in the form of royalties, but that's not the only way he makes his money these days. Shelton earns an eight-figure salary as a coach on The Voice and his most recent tour brought in $14.5 million, which considerably ups his net worth. He does a great job of showing us that you can be successful in music, but it's always good to "share the wealth" by coaching others, too.
7. Ed Sheeran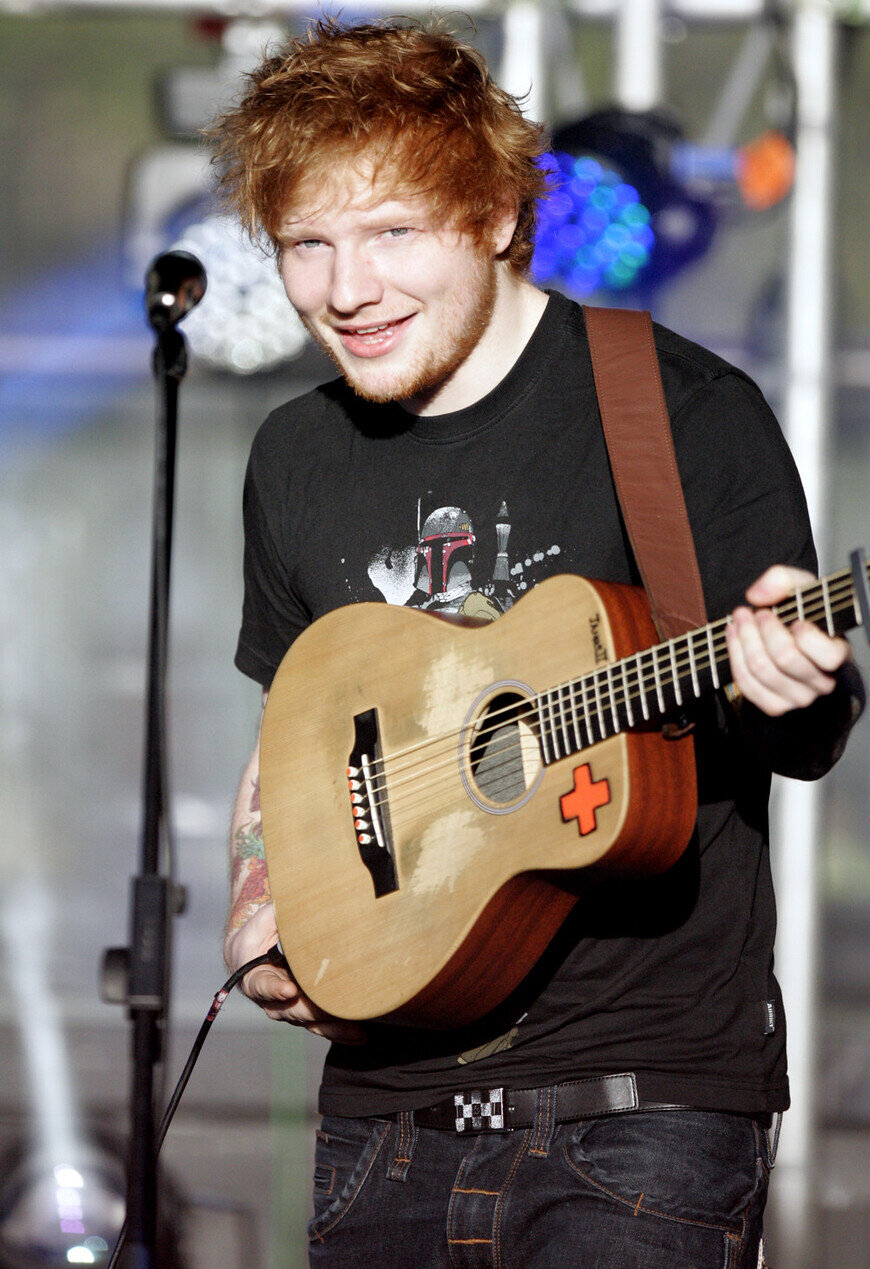 Eva Rinaldi via Flickr, CC BY-SA 2.0
Earnings: $64 million
At just 31 years old, Ed Sheeran is no stranger to success. With a unique tone of voice and impeccable talent, Sheeran is a one-man band who dresses in casual clothing and hides behind a guitar. With one top hit after another, the pop singer has earned countless awards and nominations, including Grammys, Music awards, with his most recent being "most played song of 2021" with his song "Bad Habits".
The pop icon has also tried his hand in acting, with a recurring role in medieval drama The Bastard Executioner, a guest appearance on Game of Thrones and a supporting role in the film Yesterday. While Sheeran has yet to make the list of the most influential people in the world, it's no surprise, given his many accomplishments, that the spectacular Ed Sheeran made this list.
6. Elton John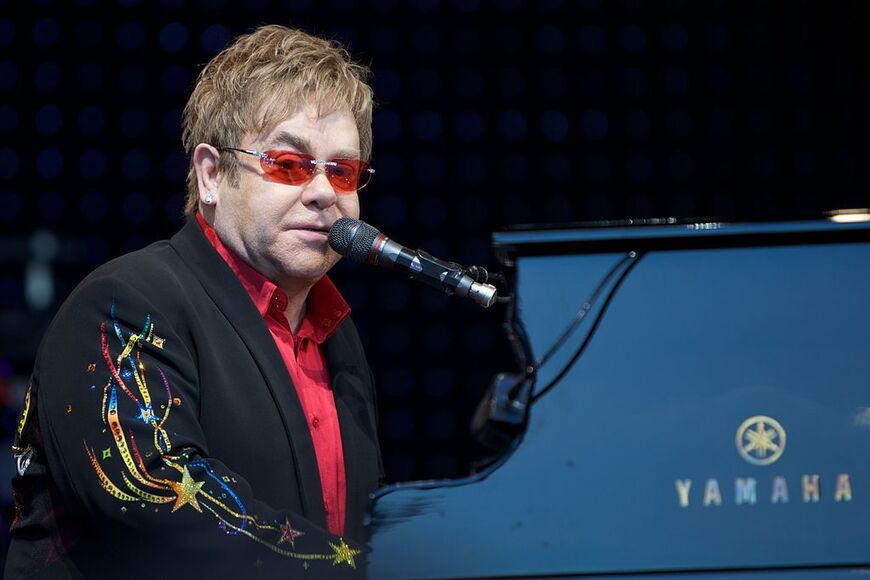 Ernst Vikne, CC BY-SA 2.0 via Wikimedia Commons
Earnings: $81 million
Elton John's contributions to the music world have turned him into an iconic figure within the industry. The singer, songwriter, pianist and composer has countless achievements to account for, including 50 Top 40 hits, composing 1994's The Lion King soundtrack, a long list of the industry's most-coveted accolades, and a knighthood from Queen Elizabeth II.
After his Vegas residency at Caesars Palace in Las Vegas came to an end in 2018, John embarked on a three-year, that turned into a five-year tour, thanks to COVID-19, and plans to retire from music to spend time with his children.
5. Sean "Diddy" Combs

Freelance photographer Richard Burdett (Website), CC BY 3.0 via Wikimedia Commons
Earnings: $90 million
Rapper Sean Combs has undergone many name changes over the course of his career, including P. Diddy, Puff Daddy, Puffy, B Love and Diddy, but no matter what you call him, he's still on the list of highest-paid male singers in the world.
Beyond his musical success, Combs has also dabbled in numerous entrepreneurial ventures, including a clothing line and two restaurants (which have since closed), while he co-owns the DeLeón Tequila, Cîroc vodka and Aquahydrate beverage brands. He also signed a contract to become the executive producer of MTV's reboot of Making the Band, that was scheduled to premiere in 2020, but was postponed due to the pandemic and is yet to be delivered.
4. Bob Dylan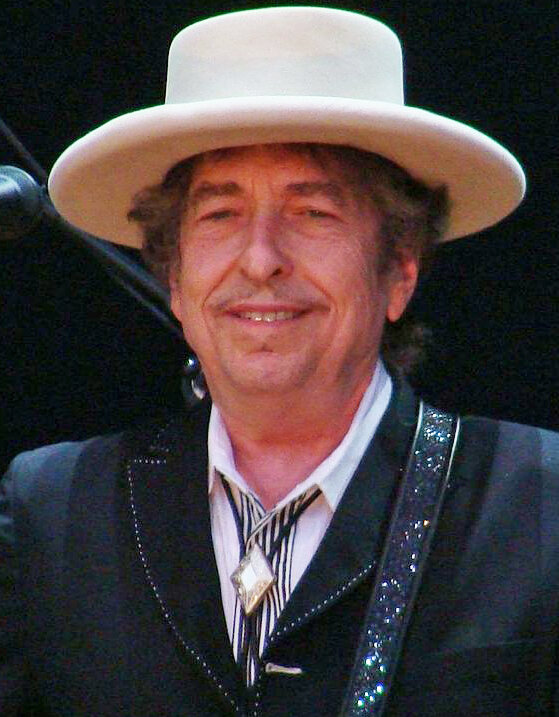 Alberto Cabello from Vitoria Gasteiz, CC BY 2.0 via Wikimedia Commons
Earnings: $130 million
With over 39 studio albums and 95 singles, the royalties from Dylan's music were providing him a healthy income to live on. In December 2020, Dylan sold his songwriting catalog for $300 million to Universal Music Publishing Group, that was rumored to be one of the largest sales of its kind.
That didn't stop him from making music or continuing to do what he loves, but for $300 million, it might have been the right move to sell royalties to his songs up until 2020. If you're a Bob Dylan fan, perhaps it's time for you to check out his 2022 tour and see if you can attend one of them to see why this artist is one of the highest-paid male singers in the world.
3. Kanye West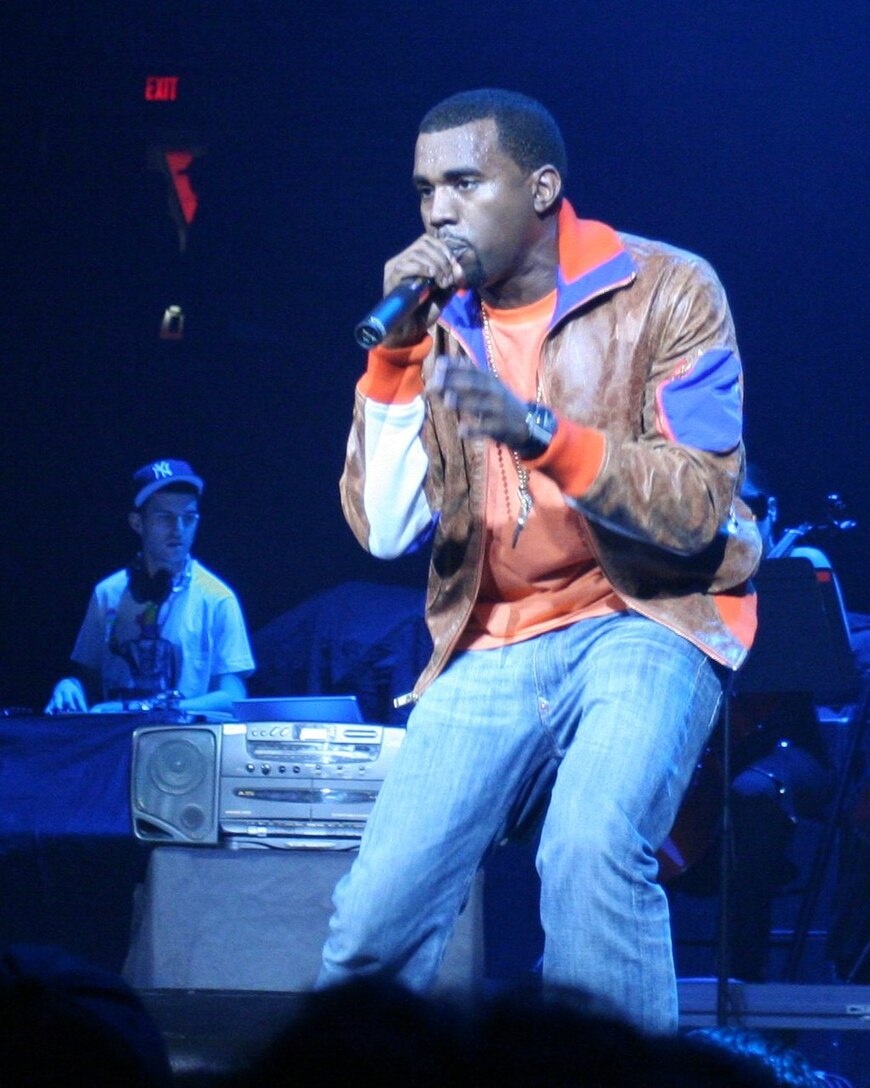 Phil Romans, CC BY-SA 2.0 via Wikimedia Commons
Earnings: $235 million
Despite being prone to controversy, Kanye West has been dubbed as one of the most influential artists of his time. Starting his career as a producer for Roc-A-Fella Records, Kanye worked with several prominent artists, including Jay-Z and Alicia Keys.
Shortly after, his debut album, The College Dropout, paved the way to a lucrative career as a rapper, with every studio album he has produced since going platinum.
Beyond his successful musical career, Kanye's earnings are also the result of numerous business ventures, such as his production company GOOD Music, creative content company DONDA, his Yeezy collaboration with Adidas, and music streaming service Tidal (which he has since left). He also has political aspirations and intends to run for President in the 2024 presidential election.
2. Jay-Z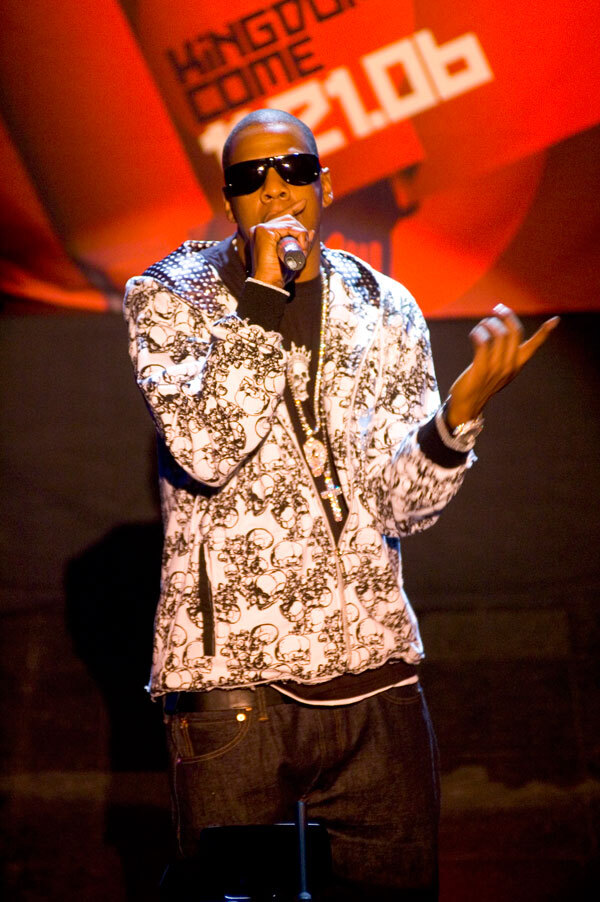 Photobra|Adam Bielawski, CC BY-SA 3.0 via Wikimedia Commons
Earnings: $340 million
Jay-Z, born Shawn Carter, is one of the world's best-selling music artists of all time, having sold over 100 million records across the globe. With the success of his record production company, Roc Nation, and the release of hit album after hit album, it's not hard to see how the chart-topper made it into the list of the highest-paid male singers of 2022.
Part of Jay-Z's fortune comes from his business ventures, which include urban clothing line Rocawear and streaming service Tidal, which he co-owns with a string of A-lister musicians.
He released the album Everything Is Love with his wife—and one of the highest-paid female singers—Beyoncé, which took the world by storm, and earned the power couple a Grammy for Best Urban Contemporary Album in 2019. At the 2022 Grammys, he won the "best rap song for "Jail" with fellow artist Kanye West.
1. Bruce Springsteen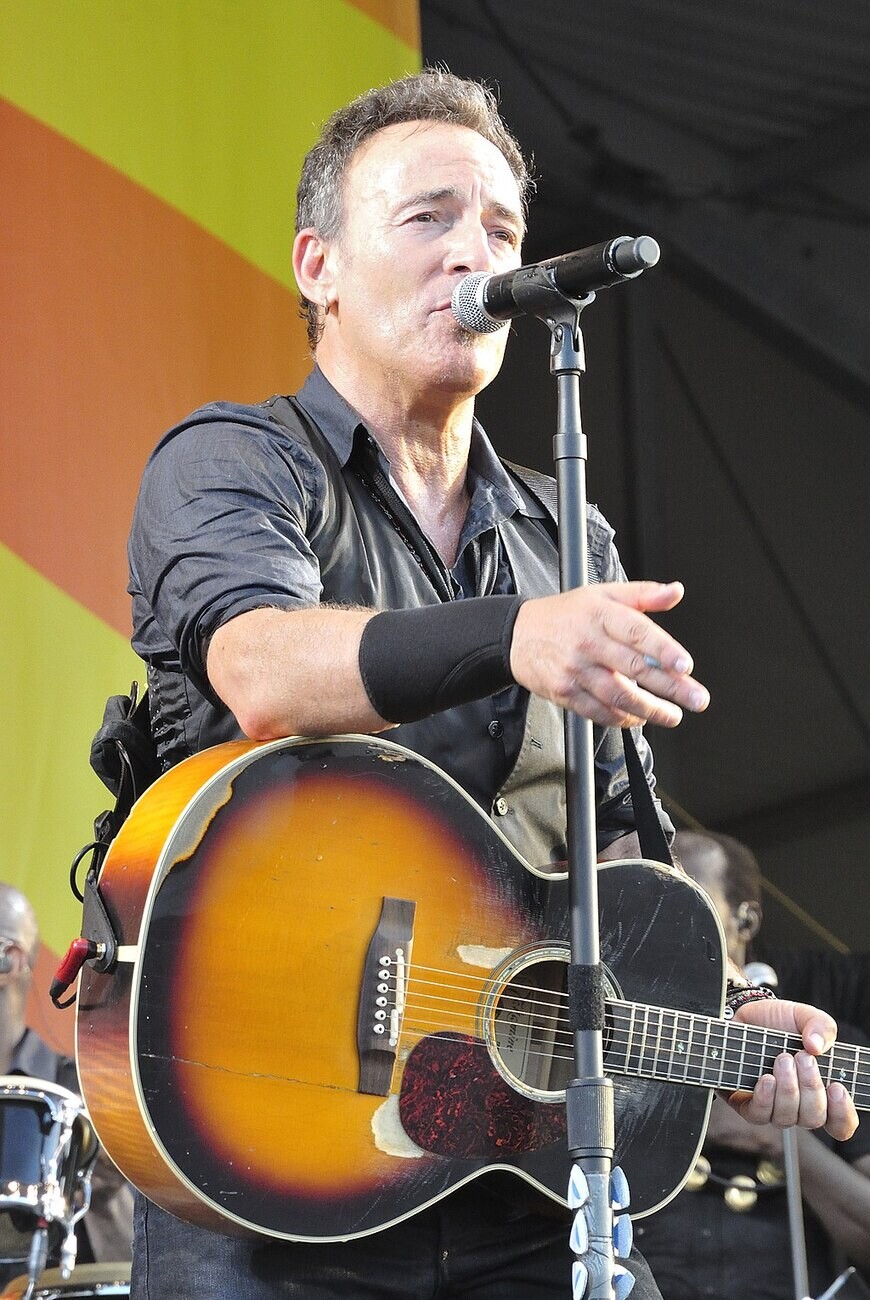 Takahiro Kyono from Tokyo, Japan, CC BY 2.0 via Wikimedia Commons
Earnings: $435 million
Coming in at that number one spot is none other than Bruce Springsteen. Over the course of his career, Springsteen has won 20 Grammys and has been given the Presidential Medal of Freedom by Barack Obama in 2016; talk about an honor!
He started his solo career in 1972 and never looked back. His most notable song is, without question, "Born in the U.S.A", a constant hit, even to this day. Today, he makes most of his income from his music sales and live performances. If you're a fan of Springsteen, check out his 2022 tour and go watch one of the greats in action!
Final thoughts
Pursuing a career in the music industry is a risky bet. While many have the talent and the skill, winning a spot in the limelight is all a matter of luck and perseverance. However, these top earners are proof that it can be done.
Of course, their wealth is also, in part, the result of various projects and business ventures, proving that they are not only talented singers but also savvy entrepreneurs.
Which of these singers do you admire the most? Let us know in the comments section below!
This is an updated version of an article originally published on 26 January 2020 and contains contributions by Shalie Reich.