Choosing a major can be difficult. Income prospects weigh heavily on the choice, with US Bureau of Labor Statistics data showing that earnings increase with higher levels of education. As an example, individuals with a bachelor's degree had median weekly earnings of $1,432 in 2022, whereas those with a high school diploma had median weekly earnings of $853.
Then there's choosing the right college and looking through quick guides to find out what college degree types are best-suited to your career interests.
Fortunately, we've got you covered with a list of the top 25 college degree programs of 2023!
1. Computer science

A degree in computer science is the program of choice for those who want to build, test and optimize computer hardware. It covers the mathematical and scientific principles behind the design and function of computers. After completing a course in computer science, students generally go on to work as web developers, software engineers and programmers.
Projected job growth (2021–2031): 21%
Salary prospects: $131,490 a year
2. Biology
Biology, or the science of life, is the study of the origins, evolution, structure and function of living organisms. It includes many subdisciplines, such as microbiology, biochemistry, genetics and zoology. If you want to spend your days studying the building blocks of life, then a degree in biology is for you! Most individuals with a degree in biology work as healthcare practitioners or in technical occupations.
Projected job growth (2021–2031): N/A
Salary prospects: $65,000 a year
3. Communications
As a communications major, you'll have the opportunity to take courses in advertising, mass media and technical communications. Those with communications degrees normally work as interpreters, translators, PR specialists or technical writers.
Projected job growth (2021–2031): 6%
Salary prospects: $62,340 a year
4. Political science
If you're looking for a career in politics, then a degree in political science would be your best bet! A political science degree will teach you the philosophy and function of political systems, but it can also provide skills that can be applied elsewhere. Most political science majors take on careers in local or federal government, but they can also work in international affairs, the nonprofit sector, and education.
Projected job growth (2021–2031): 6%
Salary prospects: $122,510 a year
5. Accounting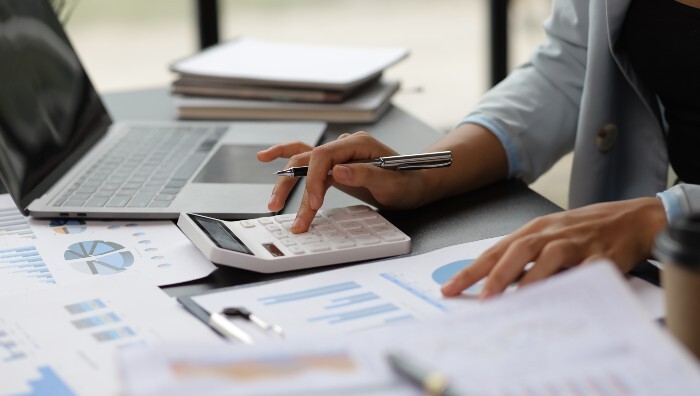 Accountants prepare and archive financial records for individuals and organizations. Most work as full-time auditors in office environments and typically work overtime during tax season. With an average projected job growth and higher-than-average median annual salary, an accounting degree is a promising choice for those interested in finance.
Projected job growth (2021–2031): 6%
Salary prospects: $77,250 a year
6. Chemical engineering
Since the work can be stressful and occasionally in hazardous conditions, it should come as no surprise that chemical engineers command a high salary. Chemical engineers normally need to have a bachelor's degree, but employers also look for candidates who have previous on-site experience. For a competitive edge, look for a chemical engineering program at a university that requires interning experience.
Projected job growth (2021–2031): 14%
Salary prospects: $105,000 a year
7. Electrical engineering
In today's world, we can't live without electronics. Electrical engineers are the ones who make it all happen. While the job growth outlook for 2021–2031 is slower than the average, electrical engineers are generally paid well. So, if you want to follow in the footsteps of Thomas Edison or Nikola Tesla, then look into schools that offer a degree program in electrical engineering!
Projected job growth (2021–2031): 3%
Salary prospects: $101,780 a year
8. Philosophy
Philosophy isn't just about asking questions. It's also about challenging our opinions and the opinions of others. It's also a field that lends itself to discussing just about anything in the world (or even outside of it)! Students of philosophy can work beyond academia. As an example, many go on to work in government, public relations and managerial occupations.
Projected job growth (2021–2031): N/A
Salary prospects: $55,000 a year
9. Mechanical engineering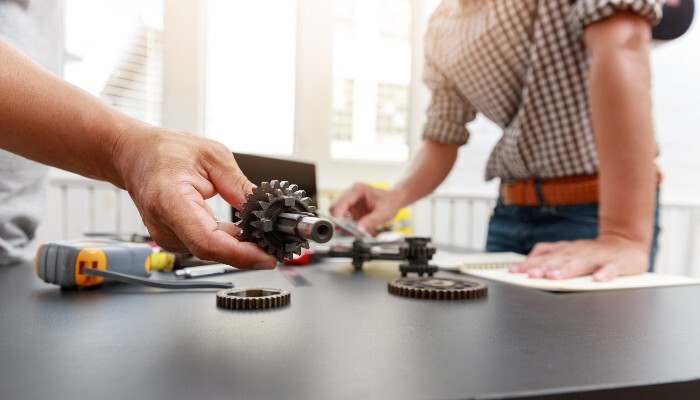 Are you a natural problem solver? Then you might be interested in a degree program in mechanical engineering. Students in a mechanical engineering program usually have a broad range of specializations to choose from, covering anything from thermodynamics to robotics. Though their job outlook is lower-than-average, mechanical engineers command a respectable income.
Projected job growth (2021–2031): 2%
Salary prospects: $95,300 a year
10. Information technology
Studying information technology could mean database maintenance, information security and cloud computing, but could also land you work as a support technician. With a high median salary and higher-than-average projected growth rate, IT is a safe bet. It's true that some large companies have dropped education requirements to make hiring more easy, but this doesn't mean they don't prefer candidates with a degree.
Projected job growth (2021–2031): 15%
Salary prospects: $97,430 a year
11. Economics
Money. Goods. Production. Economics is the best course of study for students interested in researching monetary trends and optimizing financial operations. Economists analyze small-scale (microeconomics) and large-scale (macroeconomics) economic elements. With job opportunities projected to grow to about 1,400 openings per year, and a high median annual wage, economists make more than the national average with average growth outlook.
Projected job growth (2021–2031): 6%
Salary prospects: $105,630 a year
12. Psychology
One of the most popular degrees in the world, psychology is one of the best degree programs to pursue if you want to work in the field of mental health. While psychologists typically need a PhD, a master's degree and a residency program can be enough for some roles. Psychologists can choose to open an independent practice or work as part of a healthcare team.
Projected job growth (2021–2031): 6%
Salary prospects: $81,040 a year
13. Architecture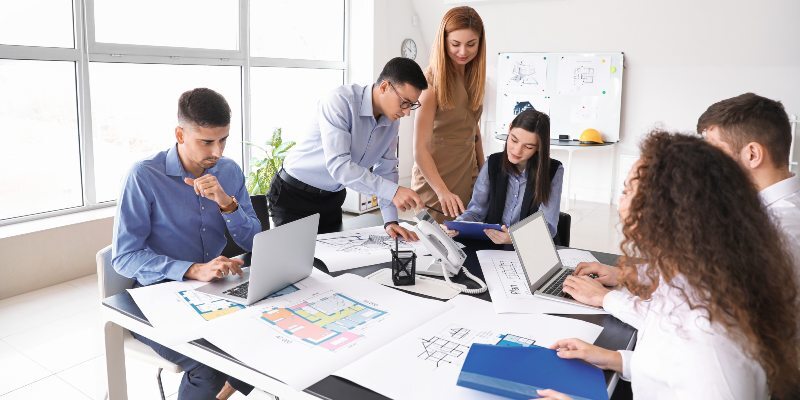 Humans are always building, so architects will always be in demand. Architecture is a great degree program for those who are undecided between fine arts and buildings engineering. If you're on the hunt for schools that offer architecture degrees, here's a list of top architecture schools to help get you started.
Projected job growth (2021–2031): 3%
Salary prospects: $80,180 a year
14. Business
Courses in finance, marketing, administration and management are all part of a university degree program in business, making it a program that provides students with a wide range of skills. Professions which fall within the field of business and financial operations have a projected average rate of 980,200 openings per year due to both growth and replacement. It seems that, for the future, business is good!
Projected job growth (2021–2031): 7%
Salary prospects: $76,570 a year
15. Chemistry
Toxicology, pharmacology and forensic science are all careers in chemistry. Majoring in chemistry will give you a strong foundation in the sciences, math and lab work. Given the potentially hazardous nature of chemistry, it's important to choose a university faculty that is regionally accredited to deliver training according to appropriate educational standards.
Projected job growth (2021–2031): 6%
Salary prospects: $79,430 a year
16. Computer engineering
If computers are your thing, and you're also into building stuff, then a computer engineering degree is right for you! As a career that integrates both electronic engineering and computer science, computer engineers can work in network design, software testing and hardware design.
Projected job growth (2021–2031): 5%
Salary prospects: $128,170 a year
17. Mathematics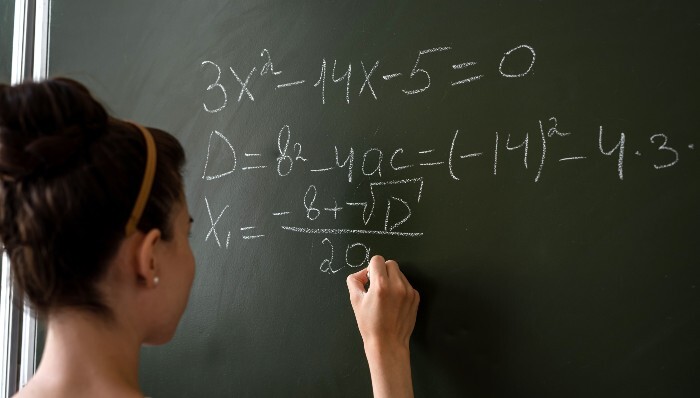 Few careers have as high a job outlook and median pay rate as mathematicians and statisticians. So, if you're doing the math (pun intended), those numbers look pretty good for the problem-solvers among us! While mathematicians are often associated with teaching, there are plenty of other careers you can pursue with a math degree.
Projected job growth (2021–2031): 31%
Salary prospects: $96,280 a year
18. Finance
There are many careers you can do with a finance degree. Among them are financial analyst, auditor, and financial advisor. A degree in finance is for those who like working with numbers, especially when it involves money.
Projected job growth (2021–2031): 7%
Salary prospects: $76,570 a year
19. Physics
Students pursuing a physics degree are prepared to use their knowledge of energy and matter in a wide range of applications, from quantum physics and meteorology to astronomy and astrophysics. A master's or even bachelor's degree can prepare you for some entry-level jobs, but university and research-based physics jobs require a PhD. Since it's both a niche and marketable science, physicists have one of the highest paid jobs in the world.
Projected job growth (2021–2031): 8%
Salary prospects: $147,450 a year
20. Civil engineering
Have you ever looked at a bridge or skyscraper and thought "I wish I could build one of those"? Then make a plan to study civil engineering! Not only is it a rewarding career for those interested in buildings and infrastructure, but it's also one of the highest paid jobs for graduates. At an undergraduate level, you'll learn to apply math and science to build and maintain both large- and small-scale infrastructure projects.
Projected job growth (2021–2031): 7%
Salary prospects: $88,050 a year
21. Nursing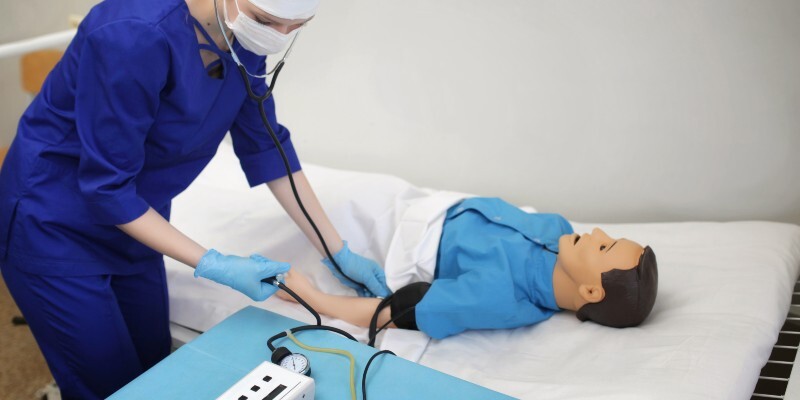 Though frequently a thankless and difficult job, nursing can be a fulfilling career for those who are passionate about providing patient care. Nursing programs can range from certificates to doctorate degrees, depending on the level of your academic interests and career goals. Typically, registered nurses need a bachelor's degree for entry-level work. Fortunately, there are a lot of great medical schools that provide high-quality training for future medical professionals.
Projected job growth (2021–2031): 7%
Salary prospects: $77,600 a year
22. Aerospace engineering
A degree in aerospace engineering is the right choice for those who want to become experts in the science of flight. Aerospace engineers may take up roles at companies like NASA and Boeing, but can also be found in military and defense installations and centers of research and development.
Projected job growth (2021–2031): 6%
Salary prospects: $122,270 a year
23. English
The English language has become the lingua franca for business, science and technology, making it a highly valuable skill to have in today's global economy. Students majoring in English will learn the origins of the English language, as well as comprehension of linguistics, English literature, and the written word. While an English degree most normally leads to teaching opportunities, it can also open opportunities in other literary careers, such as publishing and copywriting.
Projected job growth (2021–2031): N/A
Salary prospects: $51,000 a year
24. Cybersecurity
Given the heightened threat that cyberattacks and data breaches have posed in recent years, it's no surprise that cybersecurity is an in-demand field with high pay. As an example, demand for information security analysts is expected to grow by a factor of 35% per year, while median annual pay is estimated at over $102,000.
Projected job growth (2021–2031): 35%
Salary prospects: $102,600 a year
25. Marketing
marketing-business-studies-course.jpg
A degree in marketing can open up the door to make a career of selling products and services in a fast-growing industry. It will also teach you how to conduct relevant market research and discover new trends to promote sales growth and expand the distribution of products. As it turns out, a degree might also be a great tool to market yourself, since the median annual salary for marketing managers is well above the national average!
Projected job growth (2021–2031): 10%
Salary prospects: $133,380 a year
Final thoughts
While the above list is not meant to be exhaustive, it provides a starting point for college applicants and students who are in college but undecided about which degree program to choose. It focuses on job outlook and median salary as a basis for considering a major, and not necessarily factors like location or specific schools.
Ultimately, deciding on the best college course comes down to your own personal fulfillment, which can mean different things to different people. It's important to remember that high pay and job satisfaction are not necessarily the same thing.
Are you considering any of these college courses? Let us know in the comments section below.
Originally published on September 22, 2017.