Fashion designers may pass away, but they leave an entire legacy behind. While it's easy to design a few garments, it takes a whole lot of skill and talent to leave a lasting impression on the world.
While there are plenty of designers in the world, there are a handful that will be known for centuries to come. So, if you're an aspiring designer, here is a list of the 10 best designers in the world to offer you some inspiration.
10. Coco Chanel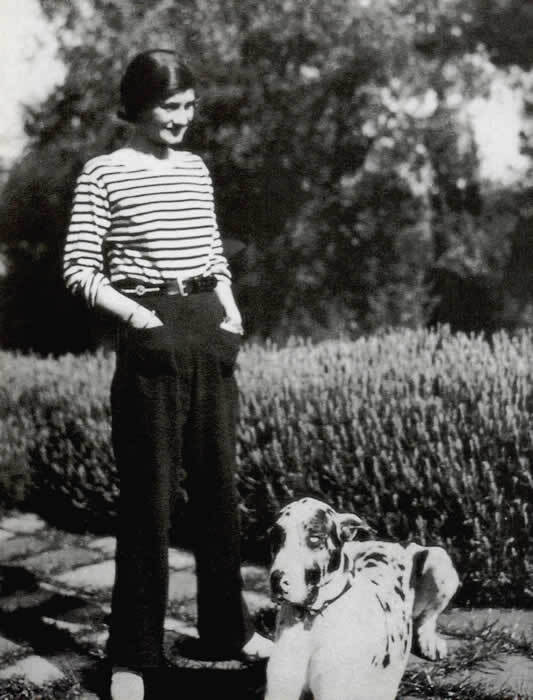 Born in 1883, Gabrielle Bonheur Chanel, known as "Coco", was an exquisite French fashion designer. Her modernist thinking, unique designs and pursuit of elegance and simplicity made her an influential figure in 20th century fashion. Chanel's items were a revolution for most women during that time, giving them freedom from the tight corsets and painful garments that they were used to.
Instead, Chanel offered elegance, style and, above all, comfort! She said, "luxury must be comfortable, otherwise it's not luxury." She developed iconic products like the little black dress, Chanel No.5 and her classic tweed jacket, which is still in circulation today. Plenty of her looks were worn by royalty like Princess Diana, Audrey Hepburn and Jackie Kennedy.
9. Giorgio Armani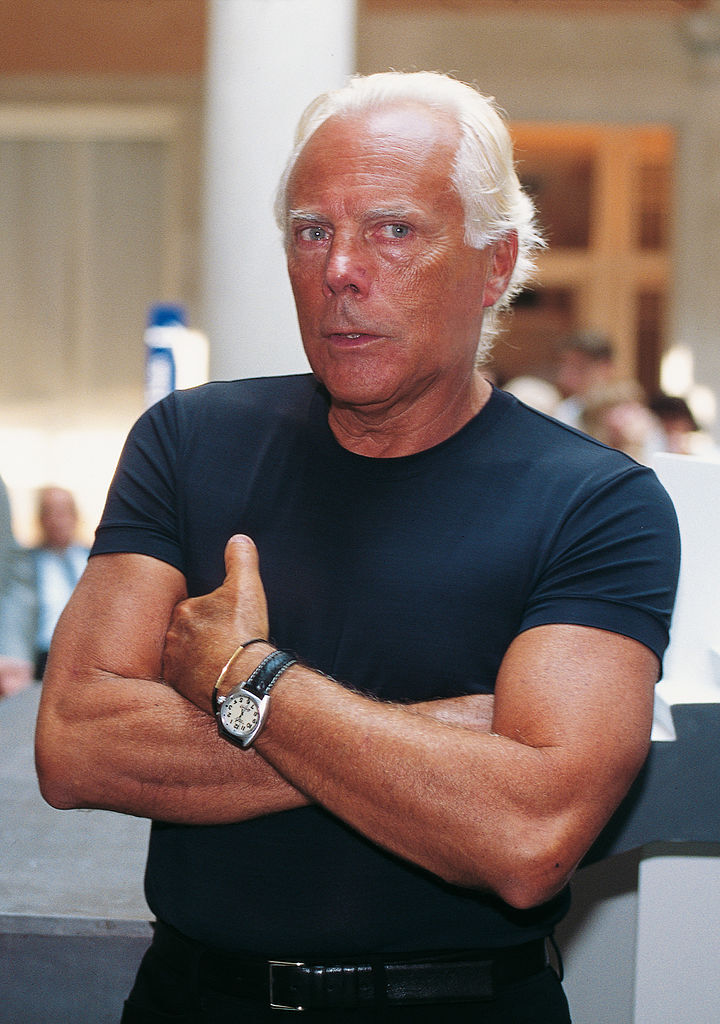 GianAngelo Pistoia, CC BY-SA 4.0, via Wikimedia Commons
Like Coco Chanel, Italian designer Giorgio Armani became a staple amongst menswear fashion in the 70s with clean, tailored lines. Establishing his fashion house Armani in 1975, it took him around a decade to become the world's most successful Italian designer.
For years, his designs have been a staple on red carpets, being one of the first designers to bridge the gap between runways and Hollywood. His first big celebrity dressing was for Diane Keaton in 1978 for the 50th Academy Awards. Since then, he's been a top pick for many celebrities who require something unique for ceremonies and award shows.
8. Karl Lagerfeld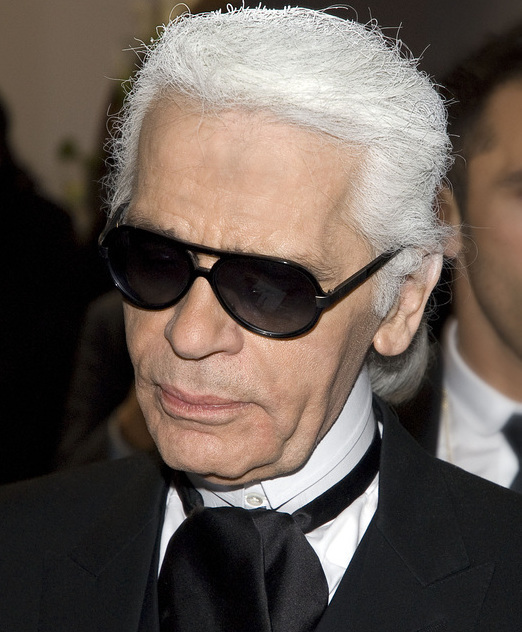 Siebbi, CC BY 3.0, via Wikimedia Commons
German designer Karl Lagerfeld became one of the most acclaimed fashion designers in the world. That said, he didn't start out working for his personal brand. He entered the fashion world as a designer for Balmain before moving to Jean Patou, where he became artistic director at 21.
With a clear talent for design and the eye to stand out from the crowd, Lagerfeld moved onto Chanel and Fendi before focusing on building his own brand. His well-known designs went from strength to strength, making him a stable name amongst competing fashion houses. The iconic designer sadly passed away in 2019, but his legacy and vision continues to leave a mark on today's fashion society.
7. Donatella Versace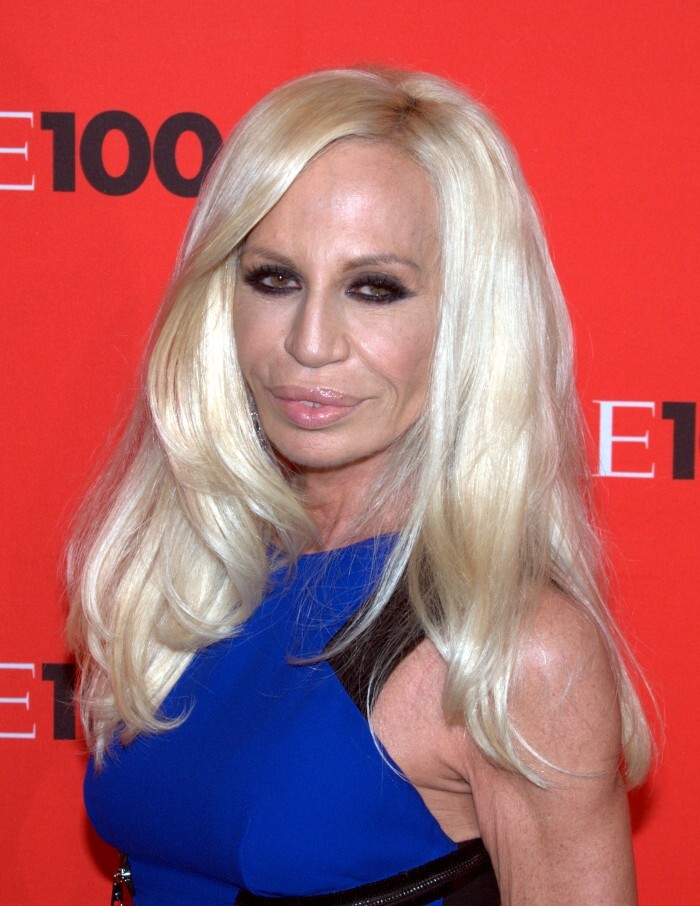 David Shankbone, CC BY 3.0, via Wikimedia Commons
The Versace house started with Donatella's older brother, Gianni Versace, but after his brutal murder, his younger sister Donatella took the reins. As talented as her brother, Donatella managed to grow the fashion house to new heights — establishing it as the luxury brand that we know it to be today.
To promote the brand and designs, Donatella established unique relationships with celebrities, ensuring Versace was, and is, their first choice for red carpet events. Her iconic green print Versace dress for Jennifer Lopez in 2000 was one of the most talked-about designs. So much so, that the pair decided to recreate the look for the singer in 2020.
6. Virgil Abloh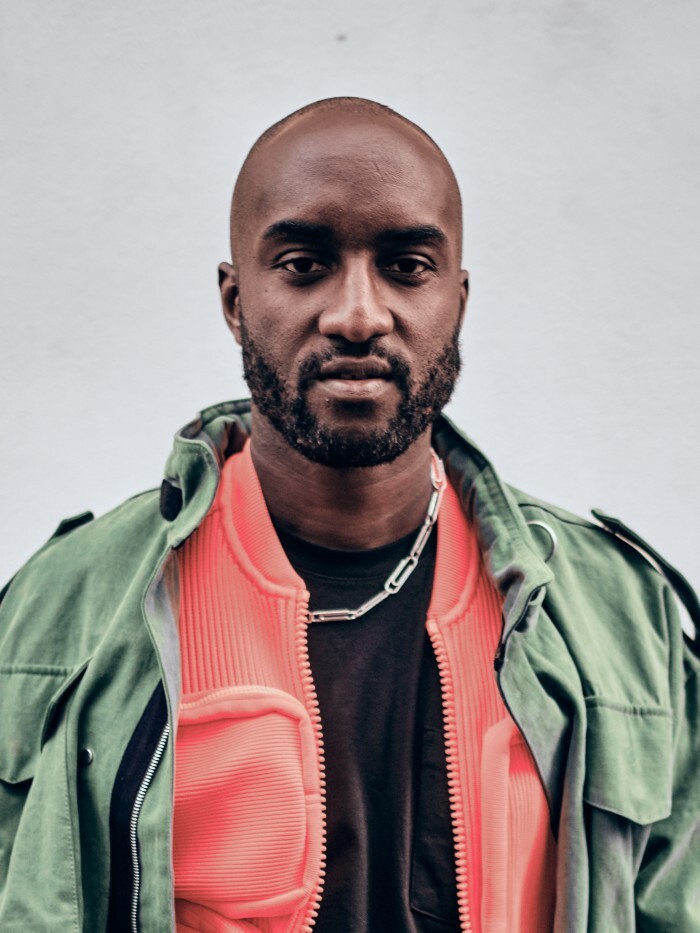 Myles Kalus Anak Jihem, CC BY-SA 4.0, via Wikimedia Commons
Virgil Abloh was a well-established American designer who became the artistic director of Louis Vuitton's menswear collection in 2018, and was given increased creative responsibilities across the LVMH brand in early 2021. In just a few short years, Virgil really made a mark among the fashion world with his unique designs and personality.
He formed strong bonds with a handful of celebrities and was a firm favorite when it came to designs for their public appearances. Sadly, the talented designer's career was cut short when he passed away in 2021 from cardiac angiosarcoma (a type of cancer). In his 44 years of life, the creative mind was able to leave a legacy behind and he became one of the greatest fashion designers of all time, meaning his work won't go unnoticed for many years to come.
5. Olivier Rousteing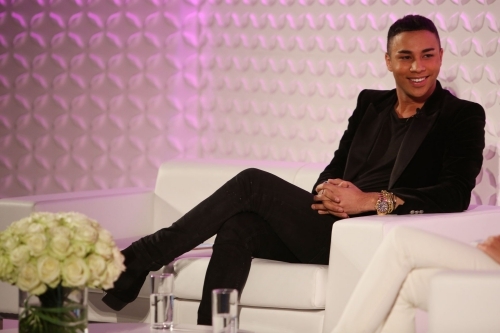 MyWallArt, CC BY 2.0, via Flickr
Olivier Rousteing is a French fashion designer who has been the creative director of Balmain since 2011 — when he has only 25 years old. Olivier's vision for rebranding Balmain and including the finer aspects of French couture really paid off, making Balmain a go-to brand for many A-List celebrities.
Since his takeover, he's managed to establish Balmain as a household name across the globe. In 2016, Olivier dressed the entire Kardashian family for their Met Gala appearance, where it was described as a Balmain takeover — a huge success for his brand. Since then, he has only grown in popularity amongst the fashion world.
4. Christian Louboutin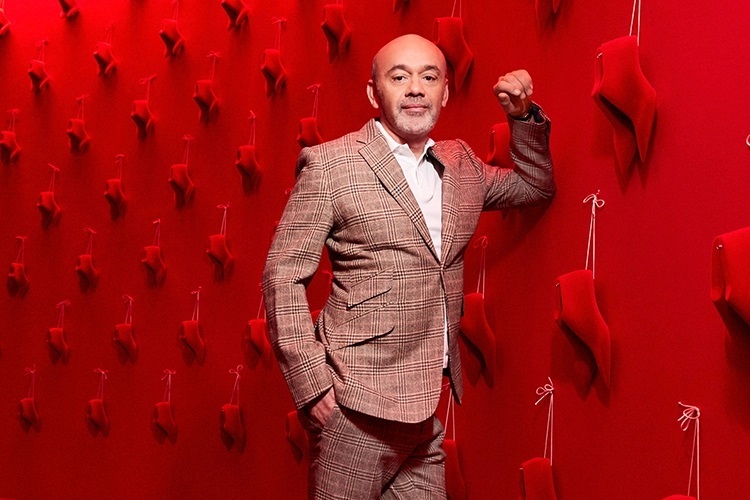 Christian Louboutin
French designer Christian Louboutin was a freelance designer, before he launched his own brand in 1986. Since then, has flourished as a top fashion designer for over two decades. With a passion for shoes, he focused on creating his unique designs, which he is now famously known for the bright red sole.
Being crowned the king of stilettos, Louboutin has been a favorite amongst celebrities — you know you've made it when you can afford a pair of his luxurious shoes! While he has expanded to other accessories, his striking shoe designs are still a firm favorite for women across the globe.
3. Tom Ford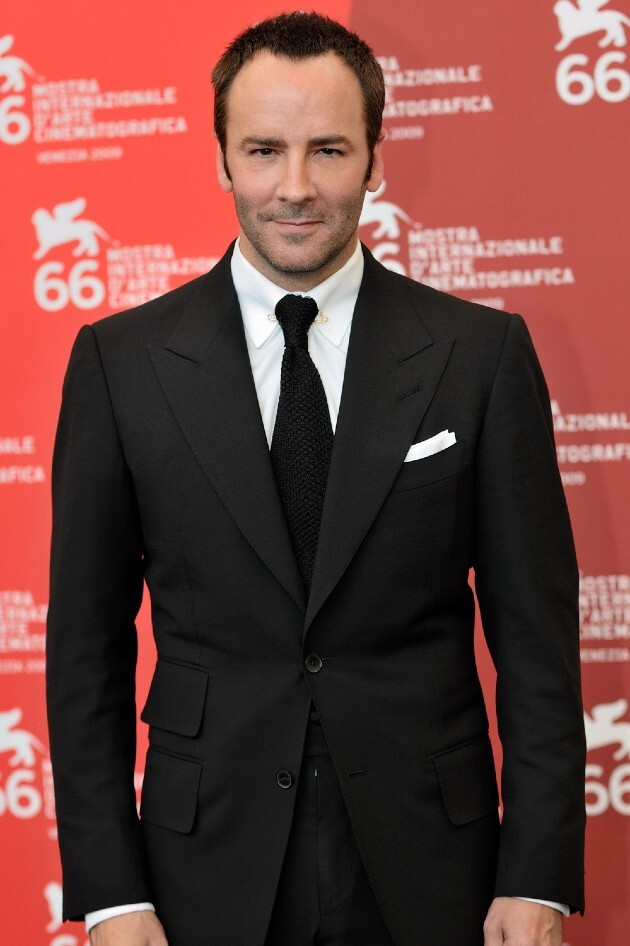 Nicogenin, CC BY-SA 2.0, via Wikimedia Commons
American designer Tom Ford originally aspired to be an actor before discovering his talents for fashion design. He served as creative director for Gucci and Yves Saint Laurent before establishing his own brand. During his tenure at Gucci, he managed to turn the nearly bankrupt fashion house into a well-established brand worth over $3 billion.
In 2004, he decided to focus his efforts on his own brand and quickly became a popular choice in fashion couture. His popularity peaked in 2000 when he won the award for Best International Designer — a title that was very well deserved.
2. Christian Dior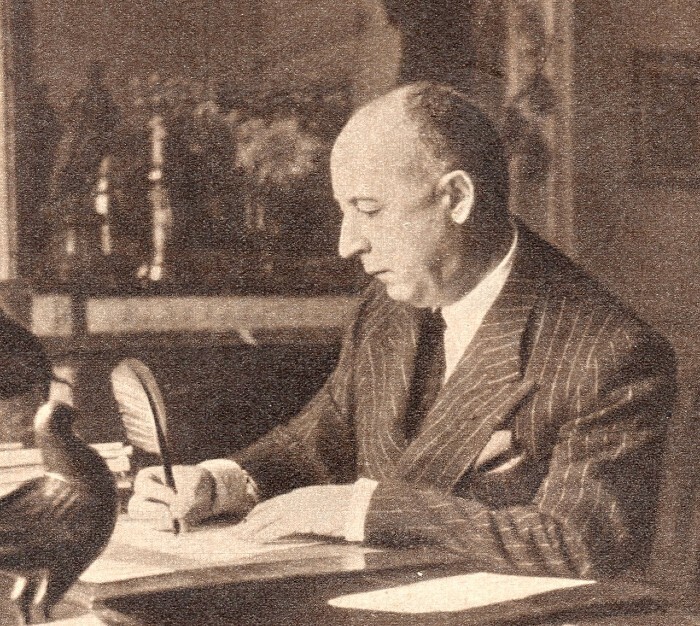 Born in 1905, the French designer was well known for his new silhouette. Establishing his brand in 1947 in the midst of the post-war ruins in France, Dior changed the fashion industry with new designs. Unlike anything that had ever been seen before, Christian Dior created voluminous calf-length skirts, cream jackets and fitted waists.
From then on, the fashion brand continued to use their platform to empower women with unique runway designs. The introduction of A-line, zigzag-line, Y-line, H-line silhouette is still important in fashion and haute couture today — thanks to the late designer.
1. Ralph Lauren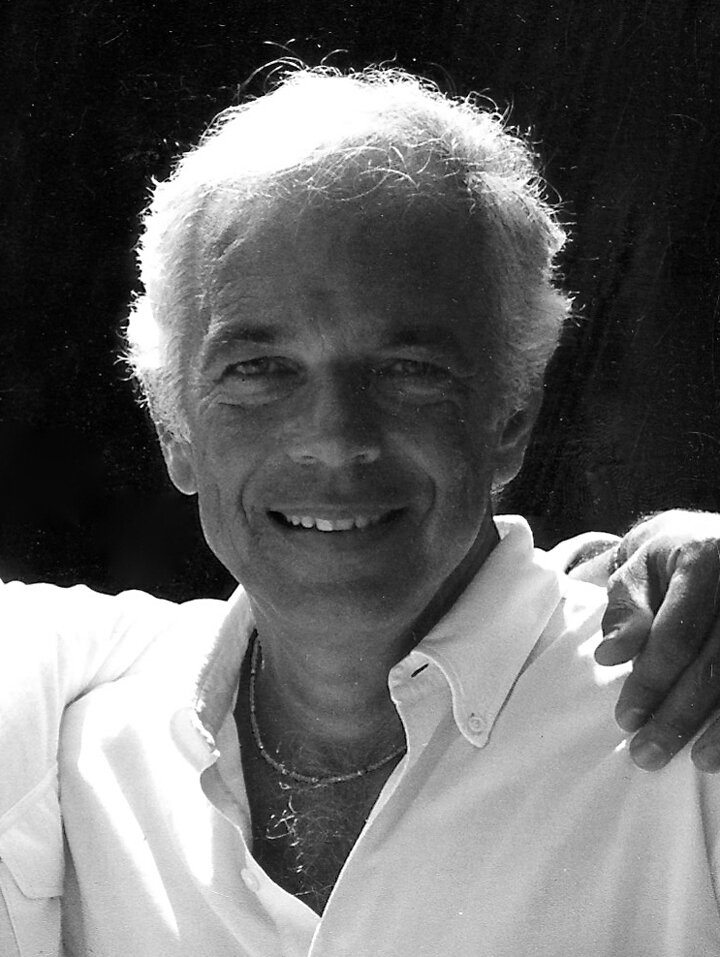 Arnaldo Anaya-Lucca, CC BY-SA 3.0, via Wikimedia Commons
The American designer founded his label in 1967. His designs mixed British Aristocrat with sporty American to create a unique look that had never been seen before. What really launched his success, however, was the creation of his polo shirt in the 1970s.
The logo, along with the preppy designs, made Ralph Lauren a household name in fashion. Not only is he an inspirational designer but also a great advocate for charitable work, and he's a member of the Council of Fashion Designers of America, too. He has supported breast cancer research for over 30 years donating a large sum to the cause.
Final thoughts
What makes a great designer is the legacy that they leave behind. As you can see from the icons listed above, they managed to make a true mark on the world and revolutionize their designs.
There are many different fashion jobs out there to help you step into your career in the industry, so make your entrance and get to work.
Do you aspire to be like them? Which designer do you admire the most? Let us know in the comments below! Let us know by leaving a comment in the section below.
Originally published 25 August 2015.