Around the world, millions of people are participating in the gig economy, a labor market that is full of freelance work, short-term contracts and one-time jobs. The most important thing is that it has given many people a taste of entrepreneurship and the freedom of self-employment.
In today's economy, where the foundation of permanent employment has become shaky, many professionals are either using this industry for supplemental side hustles or as a full-time earnings-generator.
Are you interested in making some extra income in your spare time? We've compiled a job list of the top 30 gig economy jobs for you to consider.
1. Rideshare driver

Average hourly rate: $18.05
If you already own a car, then why not use it to make a little bit of money on the side? That's what many motorists do when they sign up for Uber or Lyft, turning their automobile into a "cab", so to speak, to add dollars to their bank accounts.
And don't worry if you're protective over your car. Though these companies don't cover the usual wear and tear on your vehicle, they will compensate you if a passenger causes damage while you're driving them around.
2. Food delivery driver
Average hourly rate: $17.10
Many food-service establishments, from McDonald's to your local sushi joint, are taking advantage of mobile applications such as Uber Eats, DoorDash and Grubhub to get their food delivered to customers.
One thing to note is that delivery drivers aren't considered permanent employees and, therefore, are not covered by group health insurance from their employers. It's important to take out a personal plan, however, as this job exposes you to the risk of motor accidents while you're out on the road.
3. Pet sitter
Average hourly rate: $13.81
In the US alone, nearly 85 million households have a pet. Everyone's undying love for their pets has sparked entrepreneurial opportunities in the gig economy. From Wag to Rover, there are plenty of dog walking and other pet care apps that you can use to earn extra cash taking care of these lovable creatures. It's estimated that weekly pay at these websites can yield around $1,000 per month.
4. Freelancer
Average hourly rate: N/A
Are you a talented scribe? Do you have a knack for proofreading? Is coding your thing? If so, freelancing may be something to try out in the digital economy. And a large number of websites, such as Fiverr, Freelancer and Upwork, can connect you with those who need your expertise.
Because of the vast competition in your field, which can often bring down rates, it's always a good idea to build a portfolio, be reliable and step up your game to beat your rivals.
5. Personal shopper
Average hourly rate: $13.09
Wait a minute. Getting paid to shop for someone? That sounds like a dream come true. If you love shopping, you might as well be compensated for doing it.
Of course, different apps have different needs. Instacart, for instance, requires shopping and delivering groceries to customers. Fetch Rewards pays users in gift cards for shopping, scanning their receipts, and uploading it to the system.
6. Courier delivery person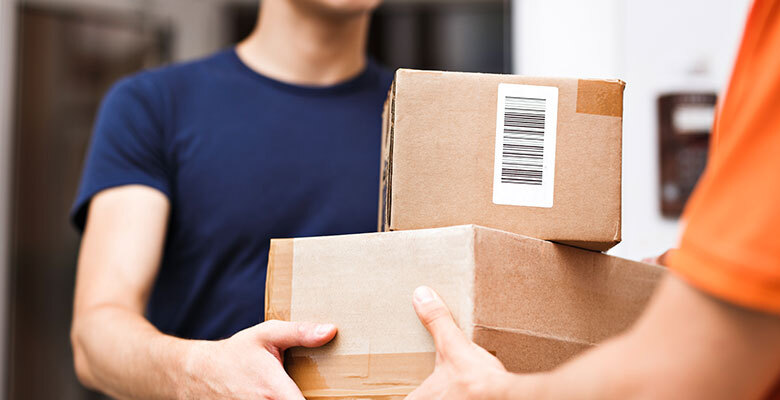 Average hourly rate: $18.05
For many online businesses, the highest cost for operating their eCommerce operations is shipping and delivery.
Companies like Postmates Courier pay you to deliver goods in your area. This can involve vehicle delivery or even on-foot delivery in major urban centers. Dolly and Shipt are other services that give workers the chance to deliver large and small packages from stores to households.
7. Mover
Average hourly rate: $14.58
Who likes moving? It is the bane of our existence and not something we look back on with great nostalgia. Well, unless you relocated from a bachelor apartment to a Beverly Hills mansion, but we digress.
By joining an online home moving company, you can get paid to pack boxes and move customers into their new living quarters.
8. Tasker
Average hourly rate: N/A
Are you good with your hands? Do you mow the lawn like it's nobody's business? Tasking is one of the biggest components of the gig economy, with skilled folks performing a wide range of tasks that other people don't want to do.
TaskEasy is great for offering gardening, lawn mowing and other landscaping services, while YourMechanic will be right up your alley if you want to repair and maintain customers' vehicles at their home. TaskRabbit, meanwhile, offers you many possibilities, from assembling IKEA furniture to picking up dry cleaning.
9. Massage therapist
Average hourly rate: $22.55
It can be difficult for massage therapists to off their services on the web, but there are some viable options in the gig economy. Sites like Soothe allow massage therapists to find legitimate work, whether it's sports or deep tissue massages. You simply sign up for the app, travel to the client's residence and provide the massage.
It's important to note that you need to be qualified and licensed and have your own massage table, sheets and oils.
10. Craftsperson
Average hourly rate: N/A
For years, you toiled in your basement, creating hilarious refrigerator magnets. They sat there collecting dust, but the internet has given you the chance to share your creativity with the world. Indeed, websites like Etsy has cut out the retail middleman and connected the consumer with the creatives.
The earnings potential will depend on your own prices and how much you sell; there are many instances of users making six figures, while others are receiving a few bucks for their work. It's all based on how much you're willing to invest in your online business.
11. Virtual assistant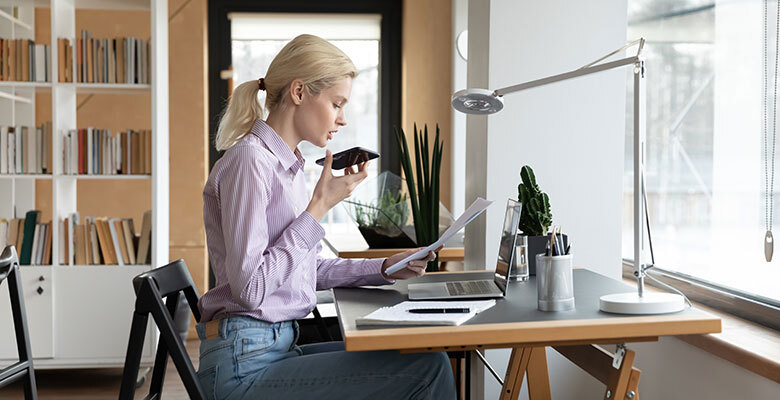 Average hourly rate: $19.08
The demand for virtual assistants has grown exponentially in recent years as many businesses and professionals take advantage of this service. With the rise of video conferencing and project management systems, it has become easier than ever to work as an administrative assistant from a distance! Many of the leading freelance websites have a long list of job offers, but there are also outlets dedicated to the profession, like The Virtual Gurus and Toptal.
12. Renter
Average hourly rate: N/A
Why not get paid for doing nothing? No, seriously. If you have something somebody wants, you can rent it out to the public. Don't believe it? Here are some of the most well-known businesses out there that pay you to rent out your stuff:
Airbnb: If you have a spare room in your house or a condominium suite to rent out for business travelers, Airbnb connects you with globetrotters, party animals and business professionals.
Turo: You list your car for rent, lay out a fee, provide an explanation and wait for the money to roll in. The website shows starting rates at about $29.
RVshare: You can make good use of your RV by renting it out to somebody who will use it for $150 per day.
Boatsetter: Rent your captain-less ship to interested customers. Your earnings start at around $300.
13. Survey-taker
Average hourly rate: N/A
For years, people have been inundated with pop-up advertisements about being paid $50 to complete a five-minute survey. But plenty of legitimate survey and research firms have established proper work-from-home survey taking that does pay you, ranging from a couple of bucks to a few hundred dollars. Here are some of them:
Swagbucks
Survey Junkie
Vindale Research
InboxDollars
LifePoints
14. Photographer
Average hourly rate: $18.73
If you're good with a camera, you could earn extra cash by uploading your snapshots online as a photographer. Although there are plenty of major players in this realm, like Shutterstock and iStock, there are other smaller platforms that pay users for uploading their pictures to their databases.
This is a unique service that helps you sell your photos online, including SmugMug, Alamy and Snapped4U. Depending on what's in demand, you could see top dollar for your images, from a few cents to $100. Just, please, no more pictures of a bench in black and white!
15. Child caretaker
Average hourly rate: $13.22
Babysitting has entered the digital economy. If you're an experienced child caretaker or have a background in babysitting for friends and family, you can find a job that will earn you some extra cash.
You can use apps like Helpr to connect with parents and offer them reliable childcare assistance. However, beware: in most case, not everyone can join, as these sites maintain a stringent signing up process. You'll need to have a few years of experience, professional childcare references, a CPR certification and a clean background.
16. Graphic designer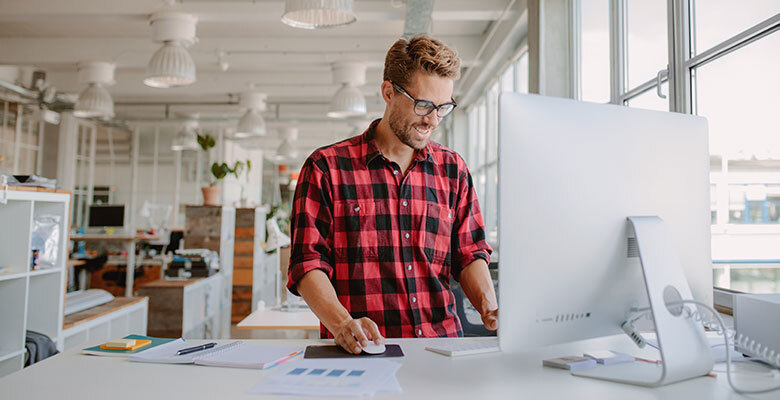 Average hourly rate: $24.38
Graphic design is a popular side hustle for many people. Because it can be hard to get clients, even with an amazing portfolio, you can use 99designs, Behance and Dribble to find work. These websites also help you search for gig work in their extensive marketplace.
The competition in this industry is huge, and you set your own rates or take on whatever clients are willing to pay you. Like a lot of other marketplace platforms, the pay can start from a couple of dollars per hour to $50 an hour!
17. Cleaner
Average hourly rate: $14.31
Are you great at organizing closets? Is your knack for keeping the top shelf of a refrigerator unmatched? In the gig economy, you can find jobs where you can earn money for household cleaning and repairing minor things in somebody's home. The earning potential is quite immense and could climb as high as $40 per hour.
18. Consultant
Average hourly rate: $44.71
Are you a seasoned veteran in your field? While consultancy is the usual go-to business idea for retired professionals, freelance consultancy may be a better solution since it requires less time and fewer resources.
There is no specific website or application to use to find consultancy work, but you can establish a website and build connections through the online world. Consultants can earn between $50 and $150 per hour.
19. Cook
Average hourly rate: $14
You can monetize your incredible meals through a whole host of websites that connect customers with masters of the culinary arts. For example, My Table is a gig economy site that helps clients find someone to prepare meals, cater an event or offer in-home cooking lessons. Meanwhile, Table at Home aims to extend an authentic, homecooked meal with a menu and competitive rates.
20. Data collector
Average hourly rate: N/A
Mystery shoppers are generally used by businesses to find out how well the staff is performing, and if the premises are clean and organized. They're hired by retailers or marketing research companies to visit stores and report back on their shopping experience.
In recent years, this has evolved to data collection: gathering data about companies and their stores, such as if items are priced correctly or the products are labelled clearly.
If you walk around town all the time, then why not work as a data collector make some extra dough? According to several probes, you can earn as little as $3 but as much as $50 per job.
21. Independent contractor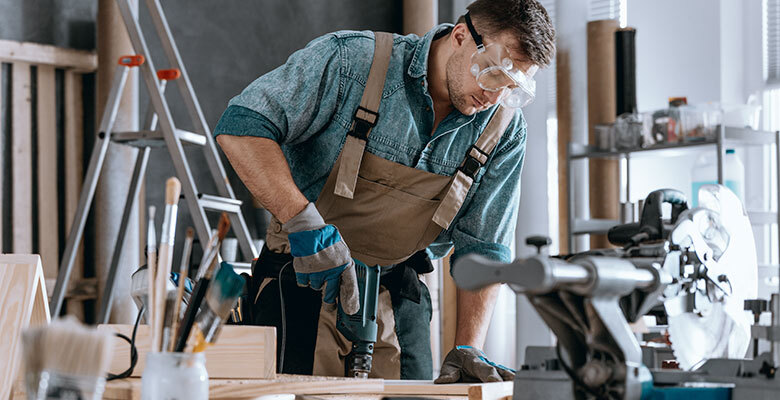 Average hourly rate: $22.29
If you're interested to take on work as an independent contractor, there are online marketplaces that can match you up with local demand, like TaskRabbit. Once you've made your profile and listed your prices and specialization, people will be able to hire you for work.
Whether you're good at carpentry, electricals, plumbing or painting, someone in your area will be thankful to have you run to their rescue.
22. Landscaper
Average hourly rate: $13.24
If you enjoy gardening and have developed green fingers over the years, why not earn money working with plants? Websites like TaskEasy and Bark.com can connect you to homeowners and businesses looking to hire someone with your know-how.
Getting orders when you first sign up on a website like this can require some time; so, you could always start by asking around in your neighborhood and seeing if anyone needs help.
23. Online tutor
Average hourly rate: $21.55
A popular way to add to your income is through teaching online. Whether that's a language or another subject you specialize in, there are many websites to sign up with that can help you get started. Preply, for example, is great for language tutors, while websites like Tutor.com allow you to become a personal tutor and help students with assignments.
Alternatively, you can go solo and advertise your services through social media, connecting with students through Skype or Zoom.
24. Social media manager
Average hourly rate: $29.45
This type of work is geared towards those who are familiar with various social media platforms and have a good eye for detail— and esthetic. Your tasks will typically include preparing an outline for a brand's weekly digital content, scheduling it and then monitoring its performance. In some cases, if you have a background in design or content creation, you may also be tasked with preparing the content, too.
Creating a profile on a website like Upwork is a good place to start if you've never done this before!
25. Tour guide
Average hourly rate: $18.17
If you know your local area well, you could start giving tours to visitors. Just bear in mind that depending on where you live you may need a license for it.
If traditional walking tours or bus tours don't appeal to you, you could go a different way about it. If you have a room in your house that you're considering renting out, you could combine it with becoming a tour guide on Airbnb. Once you've filled in all the relevant information and passed a background check, you'll be able to offer "experiences" — from traditional cooking classes to hiking and beyond — on Airbnb Adventures.
26. Online course creator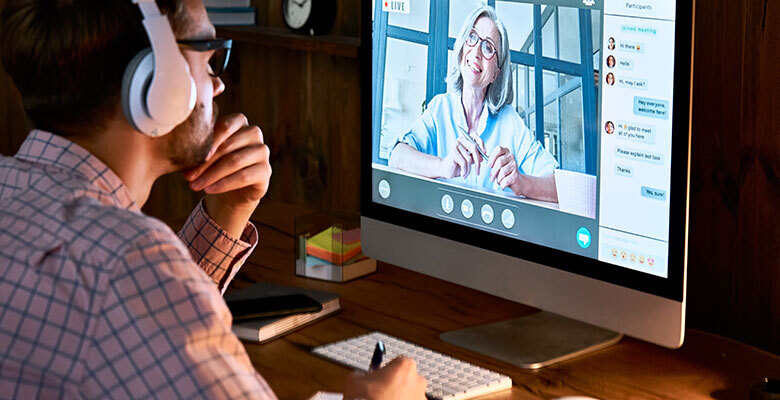 Average hourly rate: N/A
Know your way around Photoshop? Can you craft your own beer? Have you discovered a series of personal finance hacks that changed your life for the better? There's no limit to what you can teach online. Or where to teach it.
For example, you could sign up as an instructor on Udemy and charge a fee to share your knowledge with others. Or you could even utilize social media to reach your audience and direct them to your own website, getting them to sign up for your courses there. What you earn will depend on the breadth of your reach and how much you charge; but some people make millions this way.
27. Online personal trainer
Average hourly rate: $19.57
Thanks to technology, jobs that required our physical presence in the past no longer do. Like helping people hit their fitness goals, for example.
If you create a profile on a platform like Playbook, you'll be able to post workouts along with explainer videos on how to execute each one safely so that anyone in the world can subscribe and follow along. Your courses can range from workout programs to sports coaching to yoga and wellness.
Otherwise, you can reach people through ads on social media and work with them via video calls, email and instant messaging.
28. Yoga instructor
Average hourly rate: $19.57
Making money while exercising sounds good, right? If you have a big enough space in your home that you could transform into a Zen studio, you could start giving yoga lessons. If not, you can contact local gyms and studios to discuss the prospect of collaborating. Keep in mind that, although you can legally teach yoga without certification, most gyms will require it.
Another way to go about this is utilizing social media platforms to post follow-along videos and relevant content, like tips and advice. If you build a large enough following on those platforms, you could start monetizing your content.
29. Content evaluator
Average hourly rate: N/A
So, as we all know, AI is on its way to take over the world. Well, maybe not yet, but it's certainly changing the picture in many ways. But as intelligent as it may be, humans still need to teach it things.
That's more or less what content evaluators do: they assess content that's made by machines, to aid machine learning. Companies like Appen will pay you to complete straightforward tasks like rating translations, usually on a part-time basis.
30. Customer service representative
Average hourly rate: $17.75
If you've got a reliable internet connection and a decent headset, you could look for remote customer service opportunities on online job boards. There will always be someone looking for assistance dealing with customer queries or complaints.
Of course, this is not the right gig job for everyone. Replying to angry emails or explaining the same thing on the phone over and over requires patience and self-control. Lots of it.
Final thoughts
Gig work is set to become even more common in the years to come. It is a generational shift from the typical 9-to-5schedule we have become accustomed to for the last century. What's more, millions can realize their entrepreneurial dreams by tapping into the vast number of platforms that can connect you with a money-making opportunity.
There are pros and cons like anything else; there is a level of uncertainty and risk regarding precarious employment, but the same can be said about starting a small business. At least you do not need to invest thousands for a startup — there are already apps out there to help you.
Can you think of any other great gig-economy jobs? Share your thoughts in the comments section below!
Originally published on October 5, 2017. Updated by Electra Michaelidou.