Thanks to social media and other widespread endorsements, celebrities are ranked as some of the highest earners in the entire world!
And these high earners come in all shapes and sizes, from the Queen of Lip Kits, Kylie Jenner, to lyrical genius and fashion designer Kanye West and football legend Cristiano Ronaldo. Between them, these famous faces have managed to rake in over $1.2 billion (£964.1 million) in 12 months, with a few stars keeping their spot as one of the highest paid celebrities in 2019!
In true Career Addict style, we've rounded up the 10 highest paid celebrities in the world, detailing their success stories and just how they made their way onto this worthy list with their hard-earned salaries.
10. Canelo Alvarez

FOX Sports Asia
Profession: Athlete
Nationality: Mexican
Age: 28
Annual earnings: $94 million (£75.5 million)
Often referred to as the golden boy of boxing, Canelo Alvarez has been the talk of the town in 2019. Having stayed undefeated, Alvarez racked in the big bucks when he got in the ring with Gennady 'GGG' Golovkin, becoming one of the first US fights to receive over 1 million PPV buys. Based on his track record, Alvarez is set to earn at least $35 million (£28.1 million) per fight in the future.
9. Dr Phil McGraw

Inquisitr
Profession: TV personality
Nationality: American
Age: 68
Annual earnings: $95 million (£76.3 million)
TV show host Dr Phil McGraw makes the bulk of his earnings from his long-running talk show Dr. Phil, acting as both executive producer and presenter. Oprah Winfrey's protégé also benefits from the popularity of his video consultation service Doctor on Demand, which is valued at over $300 million (£241 million).
8. The Eagles

Rolling Stone
Profession: Musicians
Nationality: American
Age: 71–72
Annual earnings: $100 million (£80.3 million)
Following the death of band co-founder Glenn Frey, long-standing rock band The Eagles have been quiet. But their recent tour An Evening with the Eagles placed the group back on the radar and grossed over $3.5 million (£2.8 million) per show.
7. Neymar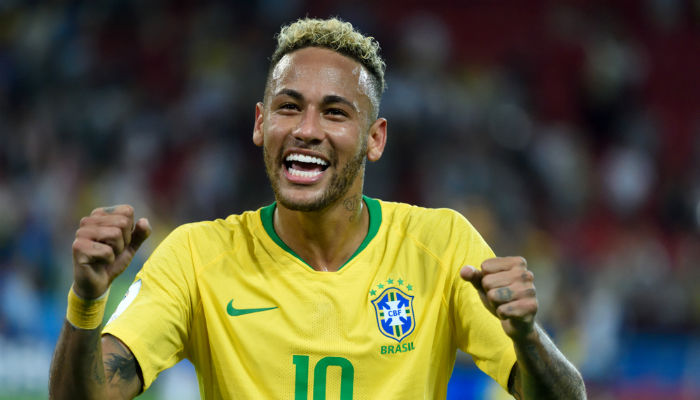 Shutterstock
Profession: Athlete
Nationality: Brazilian
Age: 27
Annual earnings: $105 million (£84.4 million)
Better known simply as Neymar, Brazilian footballer Neymar da Silva Santos Júnior's transfer to Paris Saint-Germain stands as one of the most expensive in football history. His five-year contract is worth a staggering $350 million (£281.2 million). Being the second most popular athlete on social media with over 200 million followers on Facebook, Instagram and Twitter combined, Neymar is one of the most sought-after superstars to feature in adverts and sponsorships, having worked with the likes of Nike, Gillette, Red Bull, McDonald's and Beats by Dr. Dre.
6. Cristiano Ronaldo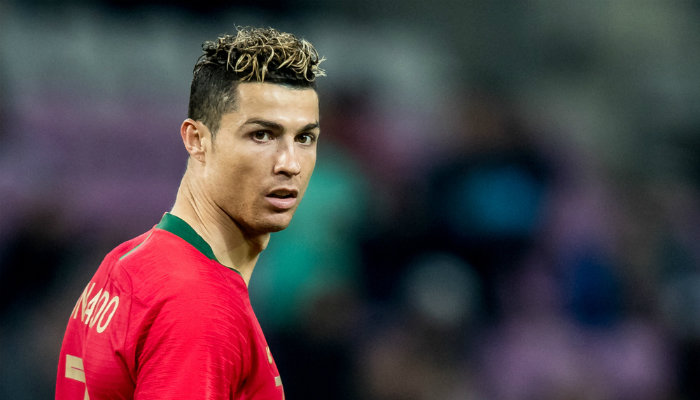 Shutterstock
Profession: Athlete
Nationality: Portuguese
Age: 34
Annual earnings: $109 million (£87.6 million)
Football legend Cristiano Ronaldo has been an idol for men and women across the globe for over a decade. After having signed a new contract with Juventus for $256 million (£205.7 million) in 2018, he became the second highest paid athlete in the world. As the most followed on social media, the football star also enjoys earnings from various endorsement deals, with his largest being a lifetime sponsorship deal with Nike.
5. Ed Sheeran

Shutterstock
Profession: Musician
Nationality: British
Age: 28
Annual earnings: $110 million (£88.4 million)
At just 28 years old, Ed Sheeran has already won four Grammy Awards and is one of the most sought-out singers in the industry. After completing his two year Divide Tour, which grossed over $600 million (£482 million) worldwide, Sheeran surprised us all with the drop of his new album No. 6 Collaborations Project, his third No 1 album in the US and fourth in the UK.
4. Lionel Messi

Shutterstock
Profession: Athlete
Nationality: Argentinean
Age: 32
Annual earnings: $127 million (£102 million)
Lionel Messi, who plays for Barcelona FC, is the highest-earning athlete in the world – and after scoring 603 goals throughout his career, it's easy to see why! His endorsements with Adidas, Pepsi, EA Sports and Samsung all add up to his admiring net worth, estimated by some sources at $400 million (£321.4 million).
3. Kanye West

GQ
Profession: Musician and entrepreneur
Nationality: American
Age: 42
Annual earnings: $150 million (£120.5 million)
Having once claimed to be $53 million (£42.6 million) in debt, Kanye West has managed to climb his way onto this list as one of the highest paid entertainers in the world. With most of his income coming from his Yeezy shoe partnership with Adidas, the rapper-turned-entrepreneur has managed to build a clothing empire. Frequently appearing on Keeping Up with the Kardashians has also boded well for West, making the controversial star more popular than ever before.
2. Kylie Jenner

Hello!
Profession: Model, entrepreneur and TV personality
Nationality: American
Age: 21
Annual earnings: $170 million (£136.6 million)
Makeup mogul Kylie Jenner has had a whale of a year, having been crowned the youngest ever self-made billionaire. Her income comes from her appearance on hit reality series Keeping Up with the Kardashians, her joint fashion collaboration with sister Kendall, as well as her successful makeup and skincare business Kylie Cosmetics. With rumours that the youngest Jenner has also trademarked her own baby line, the fashion icon may very well be on her way to becoming the highest paid celebrity in 2020.
1. Taylor Swift

PopularImages / Depositphotos.com
Profession: Musician
Nationality: American
Age: 29
Annual earnings: $185 million (£148.6 million)
Making it back into the No 1 spot from her reign in 2016 is none other than Taylor Swift, who earned $266.1 million (£213.8 million) from her Reputation Stadium Tour, making it the highest-grossing tour in the US. Due to the tour's success, Swift nagged an exclusive deal with Netflix to stream a live concert special for all her fans. Along with the streaming giant's payout, endorsement deals with Diet Coke, Apple and AT&T also add to her growing bank account.
Who are you surprised to see on this list – and who are you shocked didn't make the cut? Join the conversation down below and let us know.
Currency conversions are based on rates supplied by XE.com on 24 July 2019.
This article is an updated version of an earlier article originally published on 26 July 2018.
Sources