Like many careers in healthcare, nursing is one of the most rewarding jobs you can consider. Not only does caring for others offer a huge amount of satisfaction, it comes with a healthy financial incentive, too. In fact, registered nurses attract high salaries in many countries in the world, with some willing to pay more than others.
The best part is that nurses are always in demand and can work anywhere. So, if you've got the skills and are toying with the idea of relocating, here are the countries with the highest nurse salaries worldwide.
10. New Zealand

Average annual salary: NZ$59,690 / $37,168
New Zealand is already a hugely popular destination for English-speaking immigrants — especially in the healthcare sector, where doctors can also earn sizeable salaries. Known for its rugged landscapes, laid-back lifestyle and love of all things rugby, the country also operates a mixed public/private healthcare system that is regularly ranked as one of the best in the world.
Salaries in New Zealand are generally impressive, reflecting the high quality of life there, and those who possess skills in key industries can do very well; the average take-home for nurses, for instance, is $37,168.
9. The Netherlands

Average annual salary: €38,700 / $41,189
As one of the EU's — and, indeed, the world's — most stable economies, the Netherlands is an unsurprising entry to this list. It's a particularly attractive locale for all health professionals, in fact, with the country's healthcare system often deemed the best in Europe.
In line with these high standards, nurses can expect to earn an average take-home of around $41,189, although — despite many Dutch nationals speaking perfect English — you'll still have to get to grips with the local language.
8. Iceland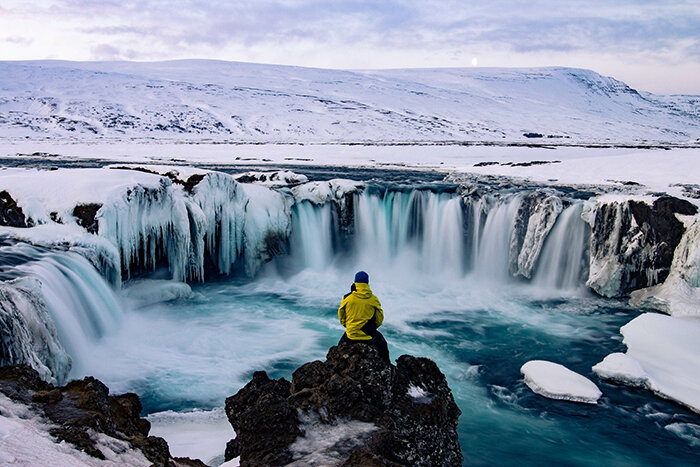 Average annual salary: 5,990,000 ISK / $42,059
Another regular in the "highest-paying countries" lists, Iceland — despite its remote and often hostile environment — looks like a wise bet if you're in the healthcare sector. Iceland boasts a high-quality government-funded health system that is the envy of many larger nations, with nurses looking at an average yearly wage of $42,059.
Of course, despite its otherworldly landscape and Nordic-noir vibe, living in Iceland isn't necessarily for everyone; during winter, for instance, sunlight is heavily restricted. The financial recompense on offer might soften the blow, though, especially if you're located in the stylish capital, Reykjavik.
7. Norway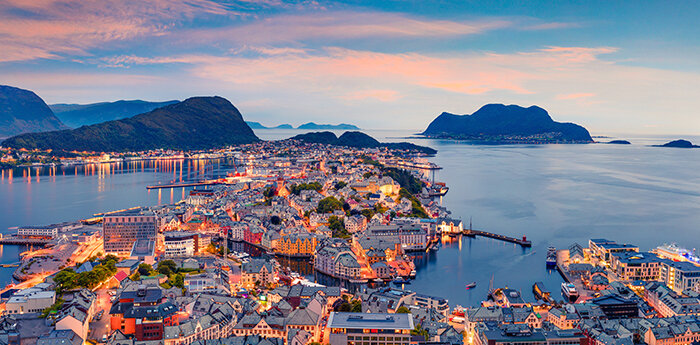 Average annual salary: 481,644 kr / $46,177
As with the other Nordic countries, Norway is famous for its socially progressive attitude and high quality of living; inevitably, an efficient and well-performing healthcare system is one of the more noticeable effects of this combination. Nurses can earn an average salary of $46,177, although, depending on their medical specialty, this figure can rise significantly.
Life in Norway is about more than your wage packet, too. On your days off, you'll also have access to some of the most beautiful natural scenery in the world, making it the perfect place to recharge your batteries when work becomes too stressful.
6. Luxembourg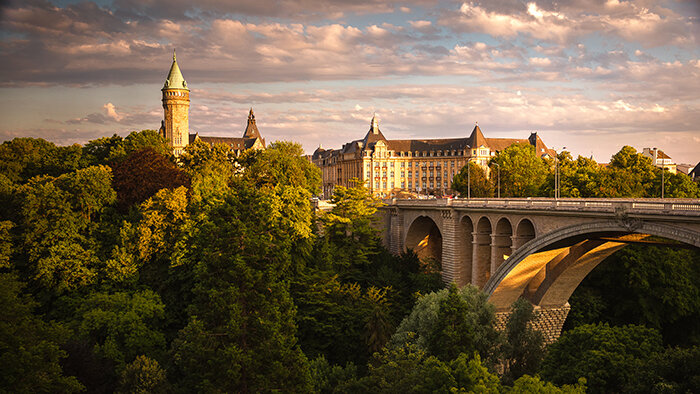 Average annual salary: €45,600 / $48,533
Known primarily as a haven for financial professionals, tax specialists and accountants, the tiny nation of Luxembourg — nestled neatly between Belgium, Germany and France — is also a prime location for healthcare professionals. Even junior nurses start on around $38,400, while the average annual take-home of $48,533 suggests that there is the scope to earn a serious wedge.
Luxembourg might be small (just 2,500km2, in fact) and competition for jobs is unsurprisingly fierce, but if you are able to get your foot in the door, then you'll be able to reap all the benefits of living in a country that pays some of the highest salaries in the world.
5. Ireland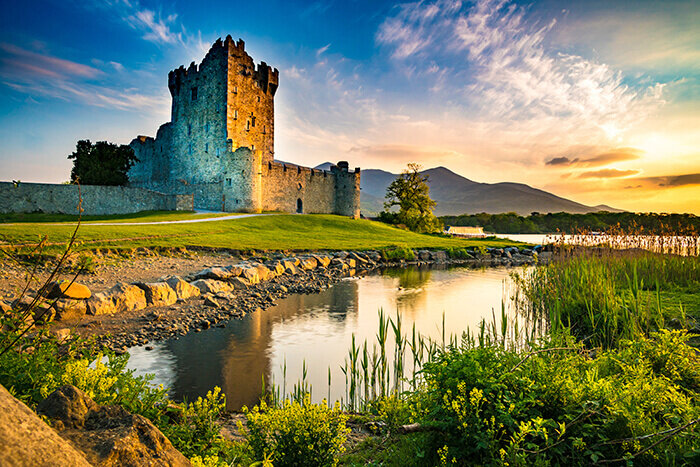 Average annual salary: €46,512 / $49,504
Another popular destination for English-speaking nurses, Ireland has reinvented itself in recent decades. Traditionally dependent upon agricultural output, government tax breaks for tech and industrial giants, such as Facebook and Amazon, have kick-started the economy, making the Emerald Isle an attractive proposition for young professionals.
With an average salary of $49,504, nurses can be considered among them. Under the watchful eye of the Nursing and Midwifery Board of Ireland, they can work in the government-funded public sector or attempt to earn more in the country's burgeoning private sector.
4. Israel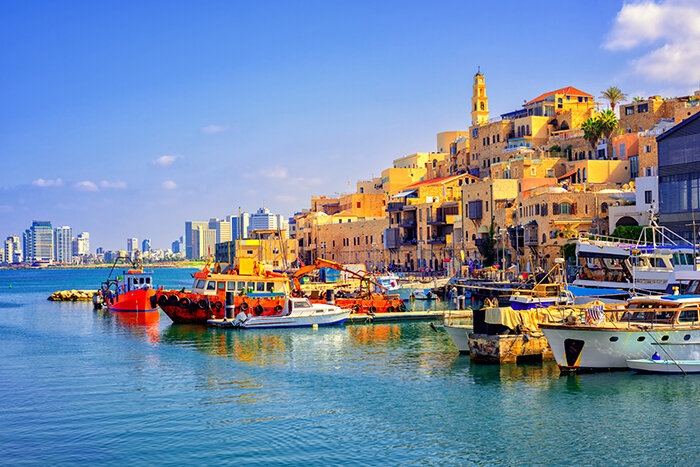 Average annual salary: ₪193,446 / $53,042
Despite average salaries in Israel not being among the highest in the world, there are certain industries where workers can seriously attract the big bucks. Tel Aviv, for instance, is one of the world's premier tech hubs, while Israel's healthcare system is one of the most advanced and technologically pioneering on the planet.
As a result of these opportunities for professional growth — as well as through investment from both government and private institutions — Israeli healthcare providers are able to attract some of the best in the business. Nurses command an average yearly take-home of around $53,042, which is significantly higher than the country's average salary.
3. Australia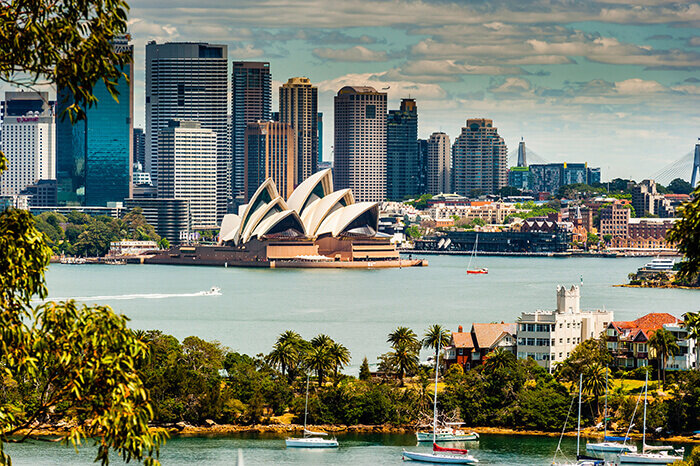 Average annual salary: AU$80,683 / $54,340
Joining its southern hemisphere neighbor, New Zealand, in the top 10, Australia is the perfect location for those looking to combine a well-paid career opportunity with a sunnier and more laid-back lifestyle.
Despite its enormous geographic scope, Australia is relatively sparse in terms of population; therefore, skilled workers are nearly always welcome from abroad. Nursing is one such profession, and those who are willing to relocate can expect a yearly recompense of around $54,340. With many thriving, modern and cosmopolitan cities to choose from — and some of the world's most outstanding natural landmarks on the doorstep — it's no surprise that Australia is such a popular destination for nurses.
2. United States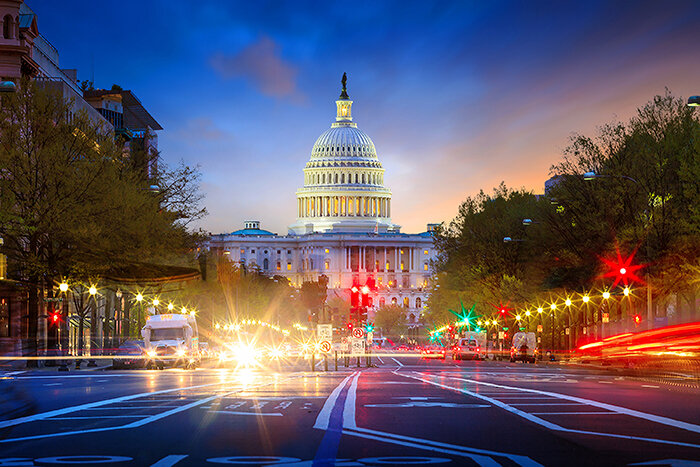 Average annual salary: $77,600
It's no secret that doctors in the US are very well paid; the country attracts some of the finest medical minds in the world, as well as offers some of the best medical schools. Nurses are also in on the act, too, with the country's privatized healthcare system allowing many hospitals and care providers to pay their staff handsomely.
The average salary for a registered nurse in the US is around $77,600, although there is the potential to earn more in certain states. When adjusted for cost of living, Minnesota and Nevada offer the highest average take-home, while Texas and Washington are not far behind.
1. Switzerland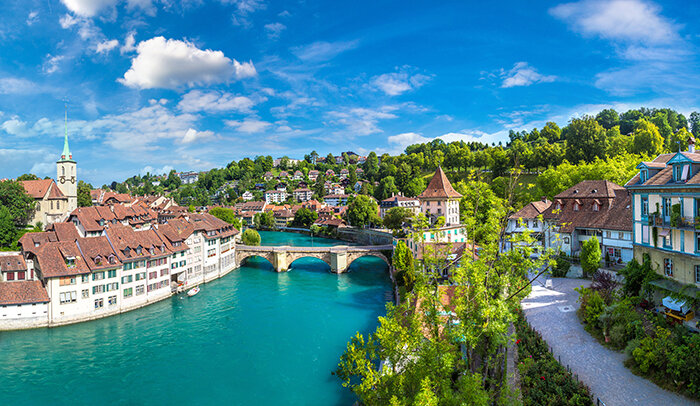 Average annual salary: CHF 82,401 / $87,383
No "highest salaries" compilation list would be complete without an appearance from Switzerland. Known for its consistently high salaries across many professions, nurses are bringing home the bacon, too, alongside all the investment bankers and accountants.
The average take-home for a registered nurse in the country is $87,383, although it's worth considering that the cost of living in Switzerland is notoriously high. You'll also need to be a skilled linguist, too, with nurses required to speak the national languages (Italian, French, or German) depending on where they live.
Final thoughts
While these countries offer some of the highest standards of living and reward their healthcare workers handsomely, there are many other countries that pay nurses good salaries. Nurses in Denmark, Canada, the United Kingdom, and Belgium all narrowly missed a spot on the list, for instance.
In terms of the big bucks, though, these are clearly the places to be, so why not refresh your résumé/CV and get your work visa application in? If you're unsure where to begin, you can always register with an international nursing travel agency to access the resources you need to get started.
Which of these places could you see yourself moving to? Let us know in the comments section.
Originally published on March 13, 2015. Updated by Electra Michaelidou.