You could say that being a CEO has its perks – which, of course, is quite an understatement.
We're well aware of the famous titans who have been at the top of the chains for what seems like a decade, from the likes of Facebook's Mark Zuckerberg to Tesla's Elon Musk, but as technology keeps growing and evolving, so too are their bank balances.
Persistence and hard work are essential ingredients that make a successful entrepreneur. But to be a CEO, it takes a certain level of charisma and instinct to lead your company and team towards success.
Without further ado, here are the top 15 highest-paid CEOs making their mark in the world.
15. Masayoshi Son

Fortune
Company: SoftBank
Age: 62
Nationality: Japanese
Net worth: $21.6 billion (£16.7 billion)
Forbes 2019 billionaire ranking: #43
Masayoshi Son is the CEO and founder of SoftBank, a Japanese multinational conglomerate holding company. Originally founded as a computer parts store by the then 24-year-old Masayoshi, SoftBank went on to become one of the biggest public companies in the world.
The multibillionaire has had his fingers in many pots, as one of the earliest investors of Yahoo! and Alibaba, which SoftBank currently owns 29.5% of. Currently, SoftBank has an impressive list of firms under its belt, having invested in multiple tech companies over the years including Slack, Uber and Arm.
14. Elon Musk

Imaginechina-Editorial / Depositphotos.com
Companies: Tesla and SpaceX
Age: 48
Nationality: South African, Canadian and American
Net worth: $22.3 billion (£17.3 billion)
Forbes 2019 billionaire ranking: #40
Elon Musk is a force to be reckoned with. Having created his own video game at the age of 12, he was bound to break the internet in his later years.
He went on to found the company that would later become known as PayPal in 1999 and then sold it to eBay for $180 million (£139.6 million). In 2002, he launched SpaceX, a private company focused on shaking up the space industry. A year later he invested in Tesla Motors, a startup car manufacturer that aims to produce all-electric production cars, something mainstream manufacturers had tried to do and failed miserably – setting Tesla as the sole leader in the industry.
13. Dieter Schwartz

BR24
Company: Schwartz Group
Age: 80
Nationality: German
Net worth: $22.6 billion (£17.5 billion)
Forbes 2019 billionaire ranking: #36
Dieter Schwartz is the owner and CEO of Europe's largest food supplier Lidl. He joined his father's company straight after high school and opened the first Lidl store in 1973.
Schwartz was an early adopter of the discount store model, established by the company's main competitor Aldi. After taking the reins of the business in 1977, following his father's passing, Schwartz introduced the company's first hypermarket store, Kaufland, and began to steadily expand both chains across Germany and the rest of Europe. Today, the Schwartz Group has more than 12,000 stores across Europe and the US.
Despite being a very private individual who shuns away from the public spotlight, Schwartz has remained involved in the community with the Dieter Schwartz Foundation, which promotes educational and scientific initiatives.
12. Leonid Mikhelson

The National
Company: Novatek
Age: 64
Nationality: Russian
Net worth: $24 billion (£18.6 billion)
Forbes 2019 billionaire ranking: #32
Leonid Mikhelson began his career as an engineer at the age of 22, working for a construction and assembling company in Siberia. From thereon he worked across multiple companies, before eventually becoming the general director of Novafinivest, a natural gas holding company now known as Novatek.
Today, Mikhelson is the majority owner of Novatek and SIBUR, a petrochemicals firm. The Russian oligarch is also a devoted art patron, having invested a considerable amount of his wealth into supporting contemporary Russian and international artists. He even established the V-A-C Foundation in order to further these efforts and promote Russian contemporary art on an international spectrum.
11. François Pinault

Frederic Legrand - COMEO / Shutterstock.com
Company: Kering
Age: 83
Nationality: French
Net worth: $29.7 billion (£23 billion)
Forbes 2019 billionaire ranking: #30
As the owner and CEO of Kering, François Pinault manages over a dozen luxury brands including Gucci, Yves Saint Laurent, Balenciaga and Alexander McQueen.
The billionaire's career, however, was far from luxurious at the very beginning. Pinault worked within his family's timber business before founding Kering as a wood and building materials company in 1963. Gradually, Pinault shifted Kering's direction towards retail and, after purchasing a controlling stake in the Gucci Group in 1999, eventually focused exclusively on luxury retail.
The business tycoon is also a patron of the arts, owning a private collection of around 5,000 works from the likes of Picasso, Mondrian and Koons. He also plans to open an art museum in France by 2020.
10. Michael Dell

Fortune
Company: Dell Technologies
Age: 54
Nationality: American
Net worth: $34.3 billion (£26.6 billion)
Forbes 2019 billionaire ranking: #25
Michael Dell founded what is now one of the biggest IT companies in the world at the young age of 19 when he began manufacturing and selling IT infrastructures. He would take existing products and make them 10 times faster, efficient and user-friendly, making up to $80,000 (£62,000) a month from the comfort of his dorm room.
In 1988, the business went public and, by 1992, Dell was established as the youngest CEO with a Fortune 500 company. In 2016, Dell acquired computer storage giant EMC in what was reported as the 'highest-valued tech acquisition in history' at $67 billion (£51.9 billion).
9. Sheldon Adelson

Bloomberg
Company: Las Vegas Sands
Age: 86
Nationality: American
Net worth: $35.1 billion (£27.2 billion)
Forbes 2019 billionaire ranking: #24
Growing up in a low-income household, Sheldon Adelson's first business endeavour was at the early age of 12, after purchasing a licence to sell newspapers in his hometown of Boston, Massachusetts.
Adelson is known as a serial entrepreneur, having created nearly 50 different businesses over the course of his career, which include starting a candy vending-machine business, selling products for frozen windshields and creating a charter tours business.
After purchasing the Sands Hotel and Casino in Las Vegas in 1988, the business mogul gradually built a thriving hotel and casino empire, with resorts across the US and Asia.
8. Charles Koch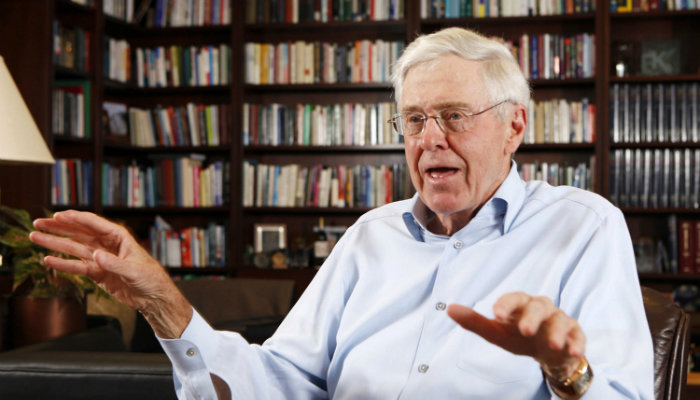 The Wall Street Journal
Company: Koch Industries
Age: 84
Nationality: American
Net worth: $50.5 billion (£39.2 billion)
Forbes 2019 billionaire ranking: #11
Charles Koch is chairman of the board and CEO of Koch Industries, a position he has held since 1967. The success of the business is largely due to Koch's interest and commitment to scientific and social progression.
For over 50 years, Koch has supported academic and public policy research, with a special focus on developing voluntary research. He funded a number of think tanks, including the libertarian Cato Institute, the Heritage Foundation and the American Enterprise Institute.
7. Larry Page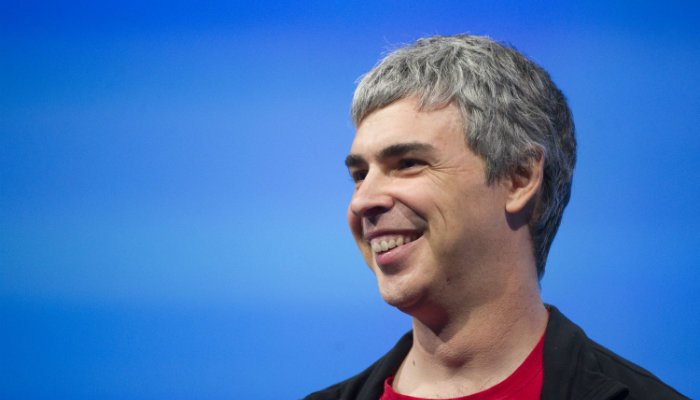 Fortune
Company: Alphabet
Age: 46
Nationality: American
Net worth: $50.8 billion (£39.4 billion)
Forbes 2019 billionaire ranking: #10
The brains behind the largest search engine in the world, Larry Page is not only known for his masterpiece that is Google but also for providing one of the world's best working environments. He has garnered a 100% approval rating on Glassdoor as the CEO of Alphabet, Google's parent company.
Often known as a quiet introvert, Page has reached such success status through his calm nature, bright ideas and great communication skills, making him a true leadership model for future CEOs.
6. Michael Bloomberg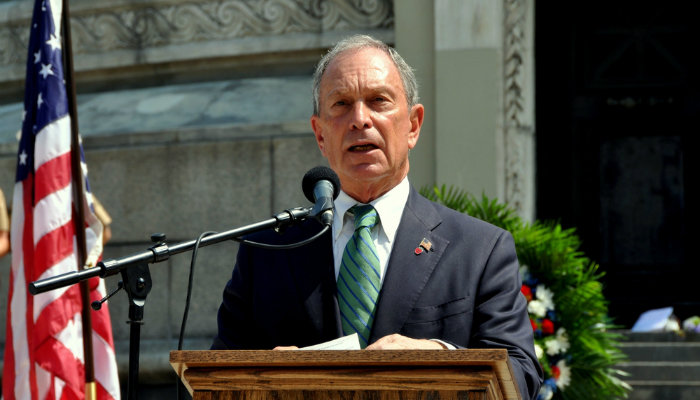 LeeSnider / Depositphotos.com
Company: Bloomberg LP
Age: 77
Nationality: American
Net worth: $55.5 billion (£43 billion)
Forbes 2019 billionaire ranking: #9
Bloomberg is the cofounder, CEO and owner of Bloomberg LP, a financial information and media company.
The media mogul worked for Salomon Brothers, a former investment bank in New York, and eventually managed to make partner before being fired after 15 years of service. Unphased by this career setback, he cofounded Innovative Market Systems, later renamed Blomberg LP. In 2001, Bloomberg pursued a political career and was elected New York City mayor, a stint that lasted for 12 years.
Despite his busy and diverse career, Bloomberg is also a major philanthropist, having donated over $8 billion (£6.2 billion) to various causes, including gun control and climate change awareness.
5. Mark Zuckerberg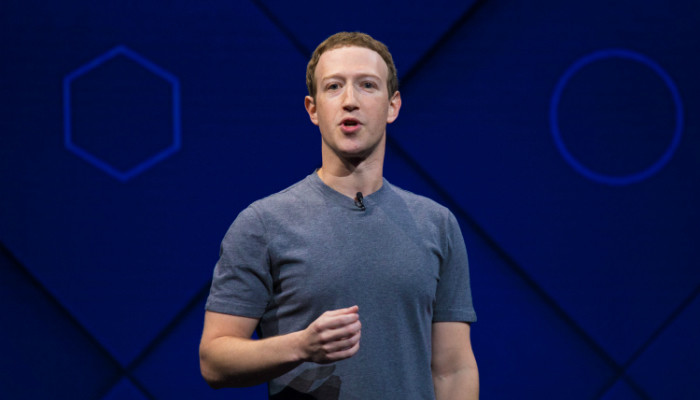 CNET
Company: Facebook
Age: 35
Nationality: American
Net worth: $62.3 billion (£48.3 billion)
Forbes 2019 billionaire ranking: #8
Self-made billionaire Mark Zuckerberg started his blossoming career in his dorm room at Harvard University at the age of 19, creating what's now known as the biggest social media platform, Facebook.
Facebook now has over 2 billion users and is fast-evolving, making a real impact on the world. He went on to buy Instagram, which boasts over 1 billion active users, as well as WhatsApp, which has over 1.5 billion monthly users.
4. Carlos Slim Helú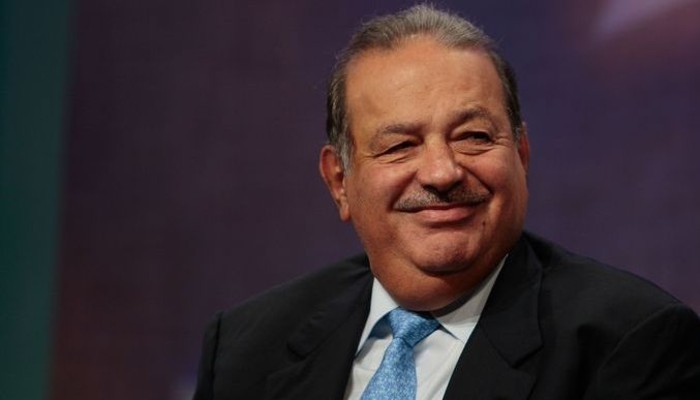 Forbes
Company: América Móvil
Age: 79
Nationality: Mexican
Net worth: $64 billion (£49.6 billion)
Forbes 2019 billionaire ranking: #5
Carlos Slim Helú is an entrepreneur of many talents. After studying civil engineering at university, he went on to become a stock trader in Mexico City before opening his own brokerage firm. At the same time, he laid the groundwork for his global conglomerate, Grupo Carso.
From there on, he began building his business empire by branching out into different industries, acquiring struggling firms and buying shares and stakes, including 17% of the New York Times. One of the most priced jewels on the business mogul's crown, however, is the telecommunications company América Móvil, the biggest network operator in Latin America, and seventh in the world.
3. Bernard Arnault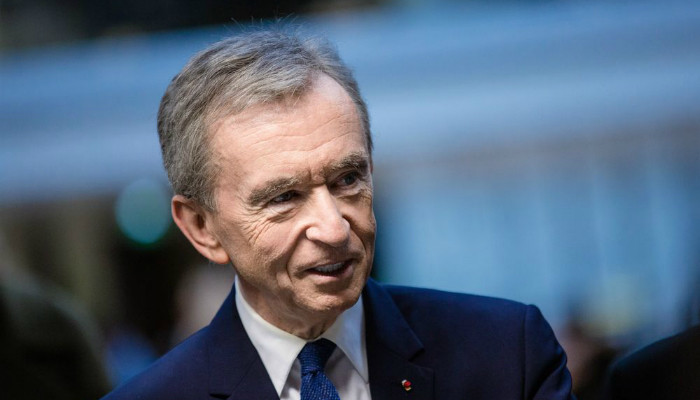 Money
Company: LVMH Moët Hennessy Louis Vuitton
Age: 70
Nationality: French
Net worth: $76 billion (£58.9 billion)
Forbes 2019 billionaire ranking: #4
Bernard Arnault oversees over 70 luxury brands including Louis Vuitton, Sephora and Dior. Under his leadership, the luxury group has become the world's largest maker of luxury items, reporting record sales and profits in 2018.
Arnault studied engineering at the distinguished École Polytechnique and went on to work in his father's construction company before becoming the CEO of Financière Agache, a luxury goods holding company. Shortly after, he created LVHM. Ever since, the company has acquired numerous notable brands and built a distinct empire.
Arnault's interest in the arts has established his company as a major patron of the arts in France, having contributed several grants and funding to support aspiring artists.
2. Warren Buffett

Inc.
Company: Berkshire Hathaway
Age: 89
Nationality: American
Net worth: $82.5 billion (£64 billion)
Forbes 2019 billionaire ranking: #3
Warner Buffett sits as the chairman and CEO of Berkshire Hathaway, a multinational conglomerate holding company. Over the years, Buffett's company has acquired numerous companies and has substantial minority stock holdings in industry giants such as Coca-Cola, American Express and IBM.
His infamous nickname, the 'Oracle of Omaha' is a salute to his prosperous career, as he is considered one of the greatest investors of all time. However, Buffet is not only a renowned entrepreneur but also a notorious philanthropist as well as the cofounder of the Giving Pledge, a campaign that encourages the world's billionaires to donate most of their wealth to philanthropic causes.
1. Jeff Bezos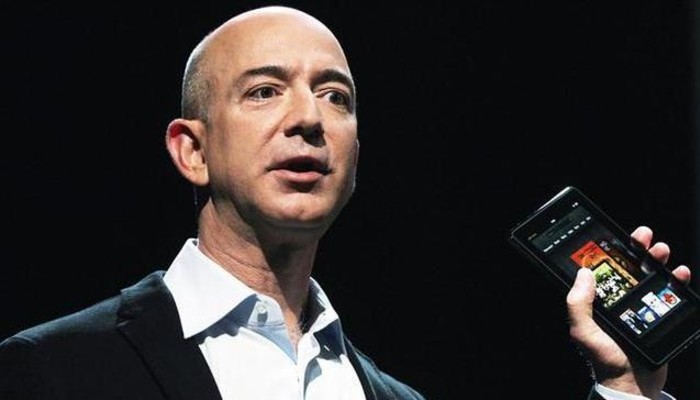 Biography
Company: Amazon.com
Age: 55
Nationality: American
Net worth: $131 billion (£101.6 billion)
Forbes 2019 billionaire ranking: #1
The richest man in history, Jeff Bezos, began his journey by selling books online from his garage in Seattle. Since then, he went on to establish one of the top online retailers in the world, Amazon.com.
He also dabbles in many other ventures, including his aerospace company Blue Origin and the Washington Post which he purchased in 2013. Bezos is big on philanthropy and giving back to the community, too – in 2012, he donated $2.5 million (£1.9 million) to defend same-sex marriage in Washington.
What we can learn from the top runners in business is that if you strongly believe in an idea, you should follow through. Who knows? You could go on to become the next Zuckerberg or Bezos!
Which CEO's story inspired you the most? Let us know in the comments section below!
This article was originally published in September 2017. It was written in collaboration with Joanna Zambas.
Currency conversions are based on rates supplied by XE.com on 29 November 2019.
Sources