You could say that being a CEO has its perks — which, of course, is quite an understatement.
We're well aware of the famous titans who have been at the top of the chains for what seems like a decade, from the likes of Tesla's Elon Musk to Apple's Tim Cook, and as technology keeps growing, so do their bank balances.
Persistence and hard work are essential ingredients to make a successful entrepreneur. But to be a CEO, it also takes a certain level of charisma and instinct to lead a company and team towards success.
Without further ado, here are the top 10 highest-paid CEOs making their mark in the world.
10. Safra A. Catz

Oracle PR/Hartmann Studios, CC BY 2.0 via Wikimedia Commons
Company: Oracle
Salary: $239.5 million
Safra Catz joined Oracle in 1999 and would later become the company's CEO in 2014. Prior to this role, she served as the president and CFO but has also held other executive roles in the past two decades.
Catz is known for spearheading Oracle's aggressive acquisition strategy and is credited for overseeing over 130 acquisitions, including a $10.3 billion takeover of software rival PeopleSoft. Her steadfast leadership and entrepreneurial skills have secured her a spot on several of Forbes' lists, including America's Richest Self-Made Women, World's Billionaires List and World's Most Powerful Women.
It should be no surprise, then, that her salary matches her numerous accomplishments and credentials.
9. Hock E. Tan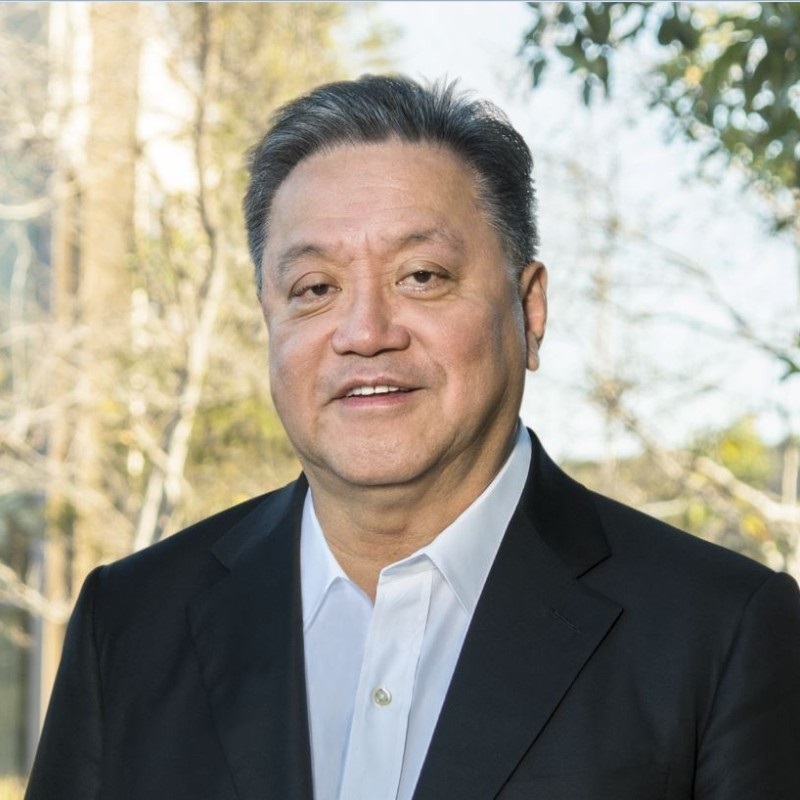 LinkedIn
Company: Broadcom
Salary: $288 million
Hock Tan grew up in Penang, Malaysia and later moved to the US after receiving a scholarship from MIT, where he earned a bachelor's and master's degree in mechanical engineering. He then went on to pursue an MBA at Harvard University before kickstarting his career.
Tan has worn many hats throughout his career, holding financial positions at General Motors and Pepsi Co, serving as Vice President of Finance at Commodore International Ltd, then as CEO of Integrated Circuit Systems Inc and later as the chairman of Integrated Device Technology Inc. Currently, he is the President, CEO and Director of Broadcom.
8. Robert A. Kotick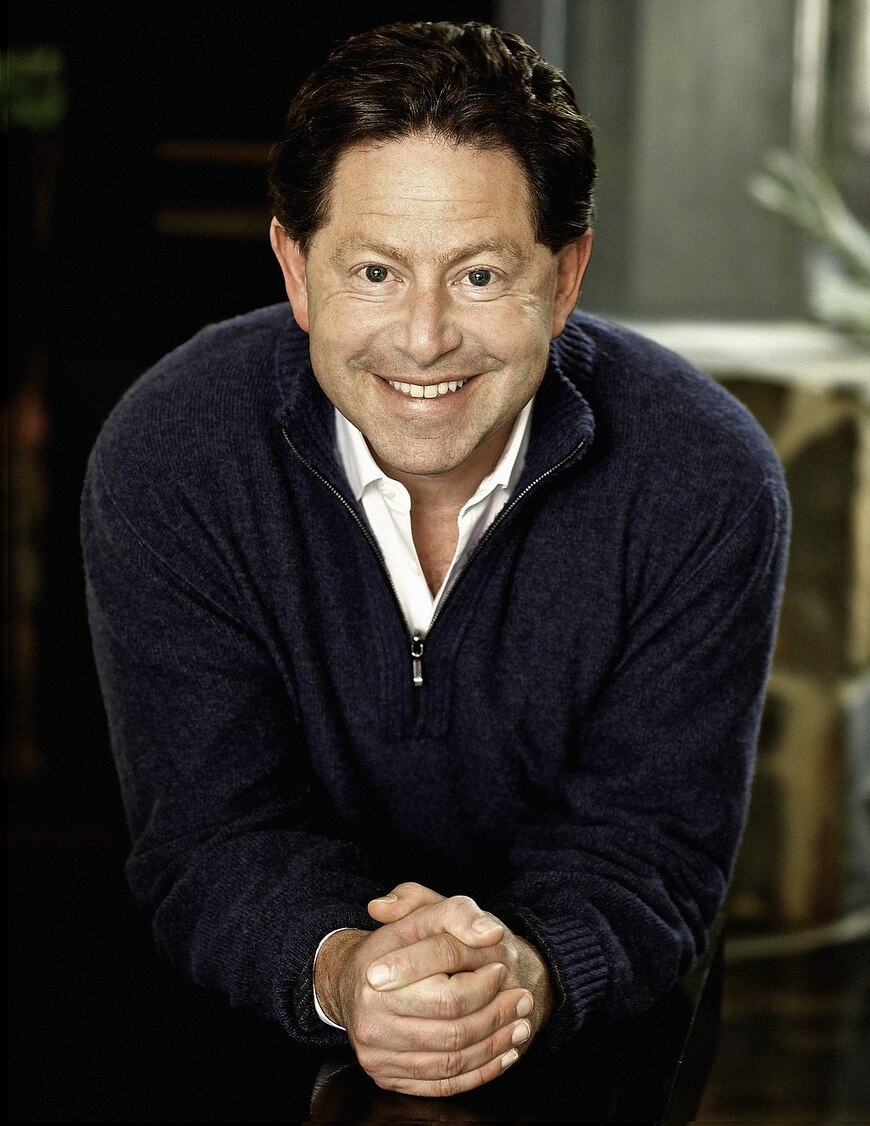 Steven Simko, CC BY-SA 2.0 via Wikimedia Commons
Company: Activision Blizzard
Salary: $296.7 million
Kotick has served as the Activision Blizzard's CEO since 1991. The year before, along with his business partner, Brian Kelly, he bought a 25% stake in the company, then known as Mediagenic, which was edging towards bankruptcy at the time. After thorough reforms, Activision released its first hit game in 1995 and was followed by several other successes including Call of Duty and World of Warcraft.
Activision was recently caught up in a flood of lawsuits and Kotick has been accused of mishandling sexual harassment allegations, resulting in employees calling for his resignation. Despite this, in January 2022, Microsoft made its biggest acquisition to date, purchasing the gaming giant for a whopping $68.7 billion.
7. Satya Nadella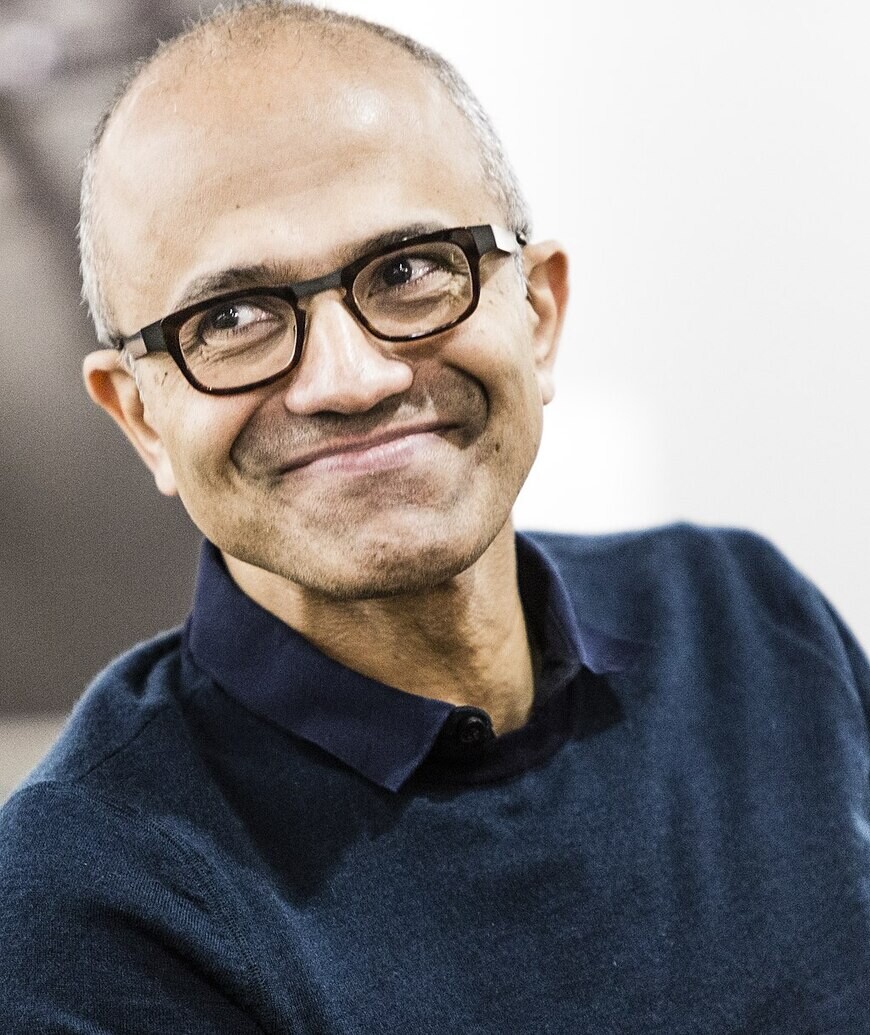 Brian Smale and Microsoft, CC BY-SA 4.0 via Wikimedia Commons
Company: Microsoft
Salary: $309.4 million
Before stepping into his current role as CEO of Microsoft in 2014, Satya Nadella was the Executive Vice President of the company's cloud and enterprise group.
Under his leadership, Microsoft has seen its profits sore, boasting a 38% increase, as well as a 17.5% revenue rise. In fact, the tech giant's stock has tripled since 2018 with a 27% annual growth rate. Nadella also spearheaded the acquisition of the professional networking platform, LinkedIn, in 2016, at the price of $26.2 billion.
According to a survey by Fortune, Nadella was voted the "most underrated CEO" for the sixth year in a row in 2022, an accomplishment that highlights his competence, leadership skills and humility.
6. Marc Benioff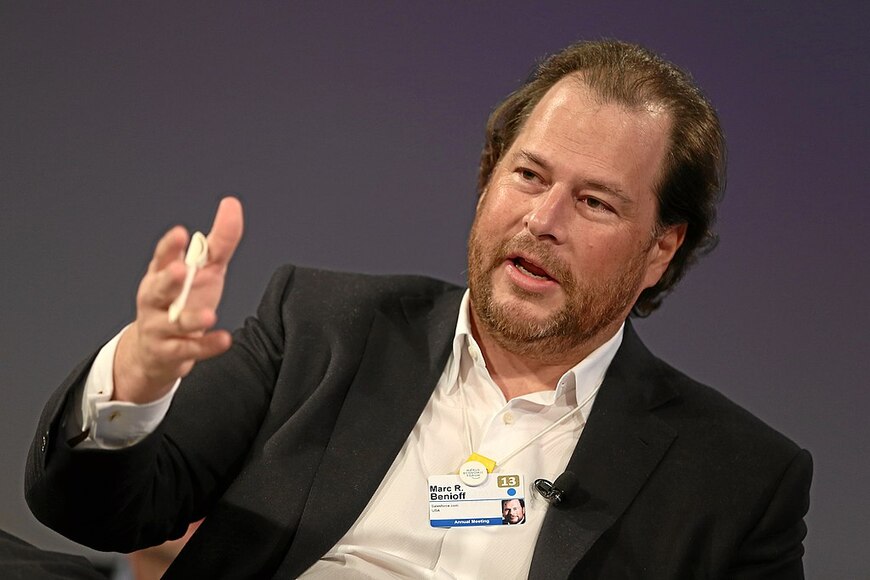 World Economic Forum from Cologny, Switzerland, CC BY-SA 2.0 via Wikimedia Commons
Company: Salesforce
Salary: $439.4 million
As the co-founder, chair and co-CEO of Salesforce, Marc Benioff has fostered his company's growth through a series of major acquisitions, including Tableau and Slack. Indeed, the company boasts a long list of triumphs, including being named the most innovative company by Forbes, one of the best places to work, and the 10th most admired company in the world by Fortune in 2020.
Before founding Salesforce, Benioff worked at Oracle for 13 years as the protégé of Larry Ellison. At 23, he earned the title "Rookie of the Year" and was also the youngest person to become vice president in the company's history at the age of 26.
5. Leonard Schleifer
Company: Regeneron Pharmaceuticals
Salary: $452.9 million
With an MD and a PhD in Pharmacology, Leonard Schleifer pursued a career in healthcare as a neurologist at first. However, after noticing a gap in the market for research on neurological diseases, he decided to get into the biotechnology business. He co-founded Regeneron Pharmaceuticals with his partner, George Yancopoulos, in 1988.
Today, Regeneron has six FDA-approved medicines, and the company was also at the forefront during the peak of the COVID-19 pandemic conducting clinical trials of an antibody medicine that could prevent the virus and treat patients.
Owning 4% of the company's common stock, it's no wonder Schleifer has made nearly at the top of this list.
4. Reed Hastings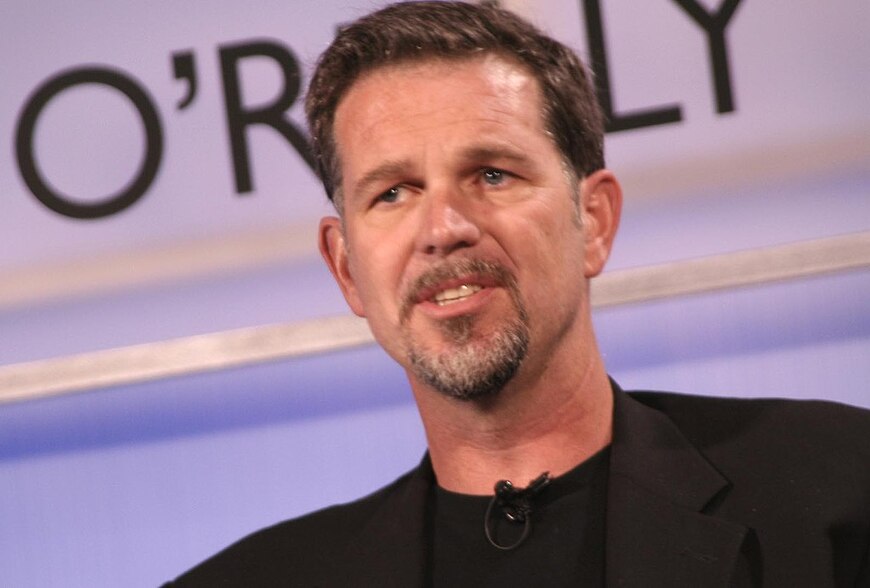 JD Lasica from Pleasanton, CA, US, CC BY 2.0 via Wikimedia Commons
Company: Netflix
Salary: $453.5 million
You've got Reed Hastings to thank for all your nightly Netflix binges. As the co-founder, chairman and co-CEO of the streaming giant has a net worth of $2.8 billion and owns 1% of Netflix, which went public in 2002.
Before Netflix, Hastings founded Pure Software, which would later be known as Pure Atria following a merger. After selling his first startup for a substantial profit, he founded the streaming company we all know and love during the same year.
3. Jensen Huang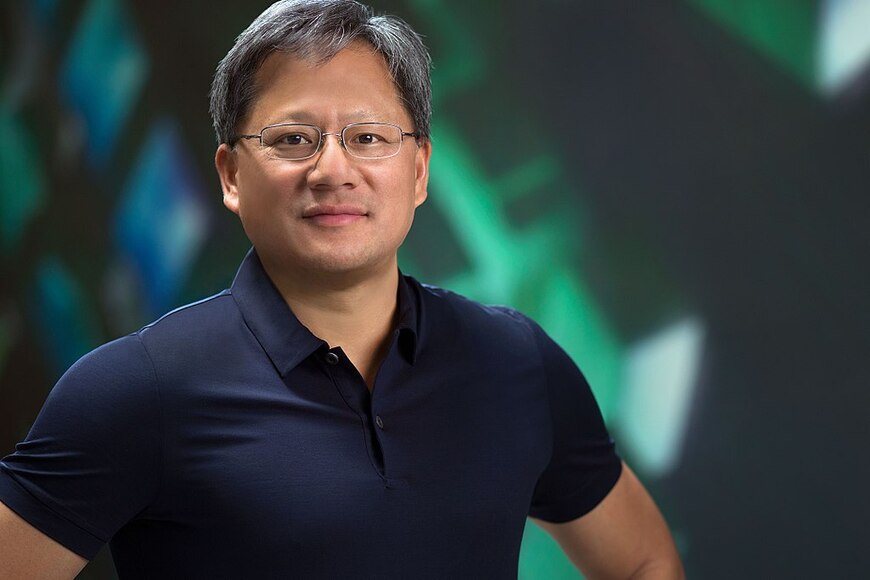 nvidia.corporation, CC BY-SA 2.0 via Wikimedia Commons
Company: NVIDIA
Salary: $561 million
Jensen Huang co-founded NVIDIA, where he currently serves as the president and CEO, when he was just 30.
Born in Taiwan, he immigrated to the US when he was nine years old and went on to earn his bachelor's in electrical engineering from Oregon State and his master's from Stanford University. During the early stages of his career, Huang held down roles such as director at LSI Logic and microprocessor designer at Advanced Micro Devices Inc. Today, he helms a multinational tech company.
Huang is also a generous philanthropist, having donated $30 million to his alma mater for an engineering center and $5 million to Oregon Health & Science University for cancer research labs. More so, following the economic crash of 2008, he reduced his salary to just $1 to keep his company afloat. Despite his sacrifice, he still sustains top spot on this list.
2. Tim Cook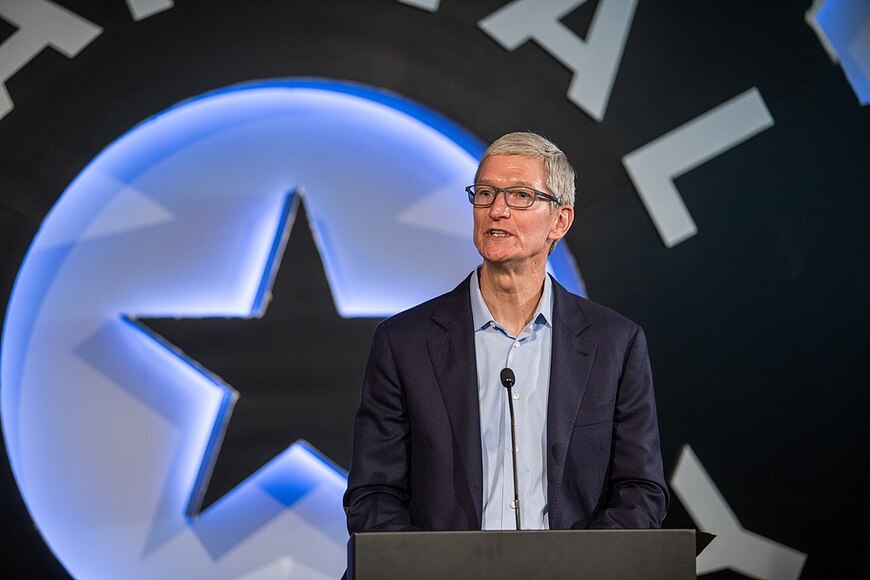 Austin Community College, CC BY 2.0 via Wikimedia Commons
Company: Apple
Salary: $770.5 million
Tim Cook has had quite an impressive career trajectory. He worked at IBM for 12 years, as a director North American Fulfillment, then became the COO of the Reseller Division at Intelligent Electronics and then joined Compaq as vice president of Corporate Materials.
Cook was offered a position at Apple by Steve Jobs himself and joined as senior vice president for worldwide operations in 1998 before advancing to COO and taking the reins as CEO in 2011. During his tenure, Apple's value has skyrocketed from $348 billion to $1.9 trillion while the company's revenue and profits have also soared. Cook has also utilized his executive position to advocate for climate change, committing Apple to becoming completely carbon neutral by 2030.
1. Elon Musk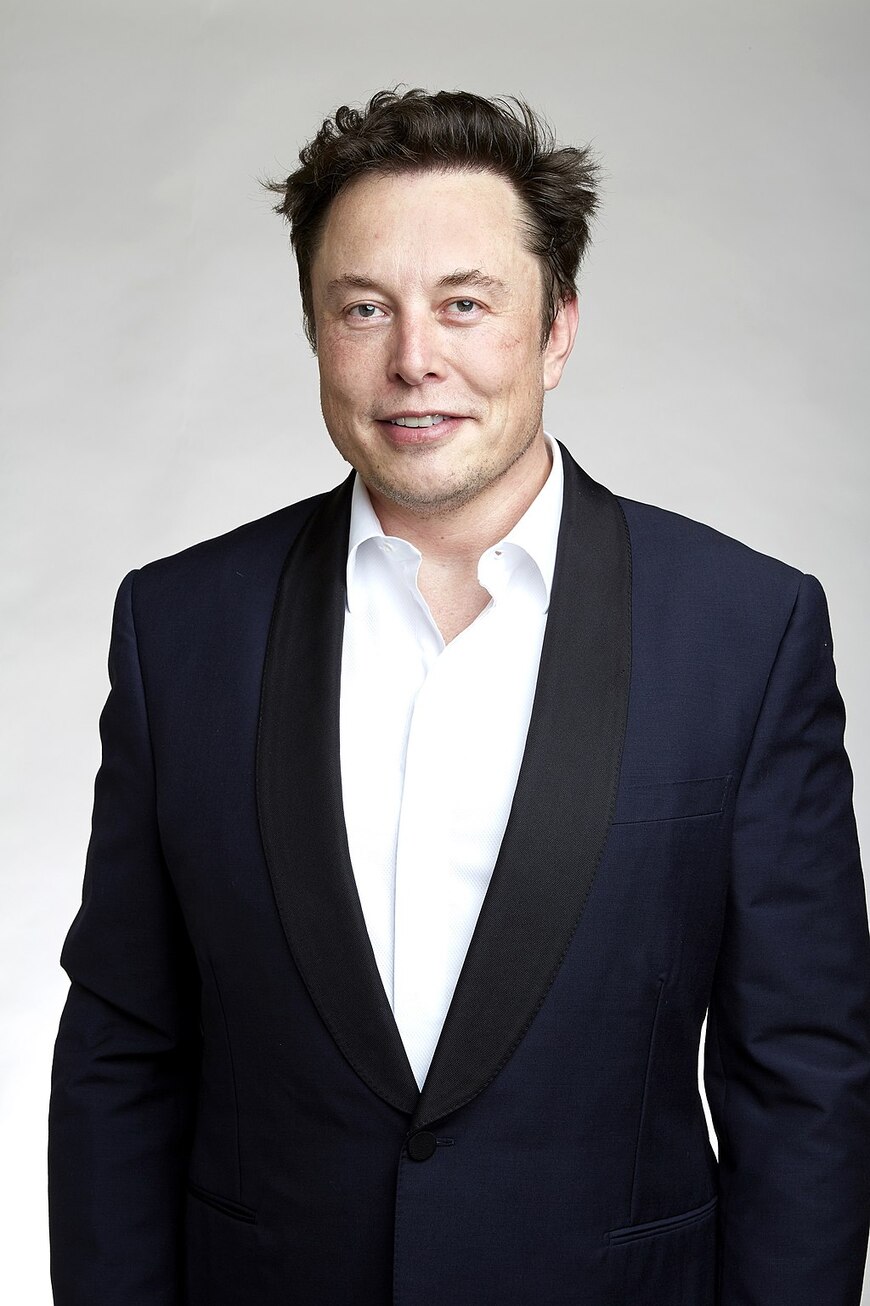 The Royal Society, CC BY-SA 3.0 via Wikimedia Commons
Company: Tesla
Salary: $23.5 billion
Elon Musk is a force to be reckoned with. Having created his own video game at the age of 12, he was bound to break the internet in his later years.
He founded the company that would later become known as PayPal in 1999 and then sold it to eBay for $180 million. In 2002, he launched SpaceX, a private company focused on shaking up the space industry. A year later he invested in Tesla Motors, a startup car manufacturer that aims to produce all-electric production cars, something mainstream manufacturers had tried to do and failed miserably — setting Tesla as the leader in the industry.
Today, Musk's entrepreneurial efforts are heavily rewarded with a salary compensation that secures him the top spot on this list!
If you're interested in learning more about the highest-paid CEO, check out this video:
Final thoughts
These CEOs have paved the way in their respective industries and are certainly compensated handsomely for doing so. Each of their stories attests that hard work and dedication are essential in order to succeed.
So, what we can learn from the top runners in business is that if you strongly believe in an idea, you should follow through. Who knows? You could go on to become the next Elon Musk or Tim Cook!
Which CEO's story inspired you the most? Let us know in the comments section below!
This article was originally published in September 2017.