For years, women have been proving that if you work hard enough and have a clear vision, you can rise to the top without having a base to begin with. You just have to have the determination and tough skin to push through failures and setbacks.
And the following 10 ladies are living proof of this – if their salaries are anything to go by.
Here, we celebrate their success stories by detailing how they turned an initial business idea into a fortune and how they've become the female billionaires they are today.
These are the top 10 richest self-made women in America.
10. Oprah Winfrey

Joe Seer / Shutterstock.com
Net worth: $2.6 billion (£2.09 billion)
Age: 65
Industry: Media
The nation's sweetheart is none other than the inspiring Oprah Winfrey. This self-made public figure from Mississippi moved to Baltimore, Maryland in 1976, where she hosted the TV chat show People Are Talking. After eight successful years on the show, she was hired by a Chicago TV station to host her own morning show, A.M. Chicago, and in 1986 launched The Oprah Winfrey Show, which aired for 25 seasons until 2011.
With her success, Winfrey launched her own TV station, OWN, and has become a brand ambassador for Weight Watchers. She invests a lot of her time and money in her philanthropic work and is a dedicated activist for children's rights.
8. Johnelle Hunt (tie)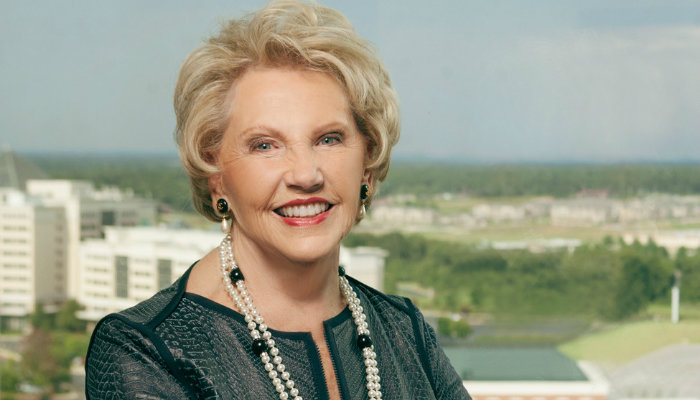 Little Rock Soirée
Net worth: $2.7 billion (£2.17 billion)
Age: 80
Industry: Trucking
Johnelle Hunt started her career as a part-time employee in her husband Johnnie's trucking business in 1961. As the company grew, she began to get more involved, producing financial statements and taking charge of the bookkeeping.
In 1969, the couple decided to expand their venture, buying five trucks and seven trailers, and thereby launching J.B. Hunt Transport Services. Since then, they have become one of the largest transportation companies in the US, raking in over $7.2 billion (£5.79 billion) in revenue.
Although Hunt stepped down as corporate secretary in 2008, she's still the largest shareholder in the company with a 17% stake.
8. Doris Fisher (tie)

The Wall Street Journal
Net worth: $2.7 billion (£2.17 billion)
Age: 88
Industry: Retail
Dories Fisher is credited with cofounding the popular clothing brand The Gap in 1969 with her late husband Donald, after becoming frustrated when he couldn't find a pair of jeans that fit him.
When the first The Gap store opened, it only sold Levi's jeans as well as records and cassette tapes, and ultimately expanded to designing and producing their own lines of clothing for both men and women. The business grew rapidly and, in 1983, the brand expanded their umbrella to Banana Republic and the spin-off store Old Navy in 1994.
Although she's retired from fashion, she invests her time and interest in her rapid art collection, which includes the works of artists like Andy Warhol and Richard Serra, which she loaned to the San Francisco Museum of Modern Art.
7. Lynda Resnick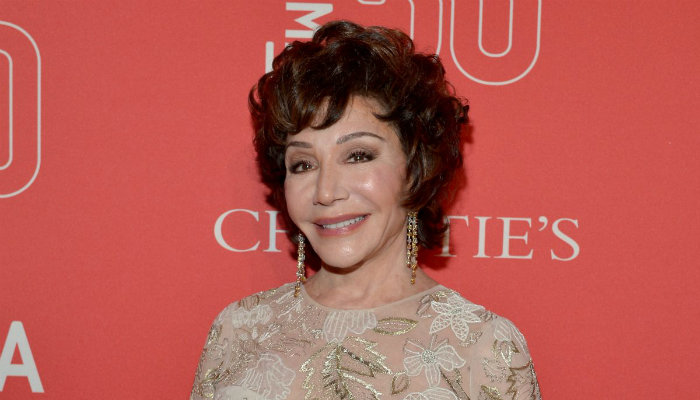 Business Insider
Net worth: $2.8 billion (£2.25 billion)
Age: 76
Industry: Agriculture
Lynda Resnick, also known as the Pomegranate Princess, has been ruling the food and beverage industry since the 1960s. With her famous palette and good taste, Resnick has been the marketing force behind her endeavours including POM Wonderful, Halos Mandarins, Wonderful Pistachios, Fiji Water and Teleflora.
She is known to lead all marketing decisions in her joint businesses with her husband Stewart, who deals with the business side of things. Many describe her as an intelligent woman with great networking skills and the ability to look after herself before she burns out. 
6. Judy Love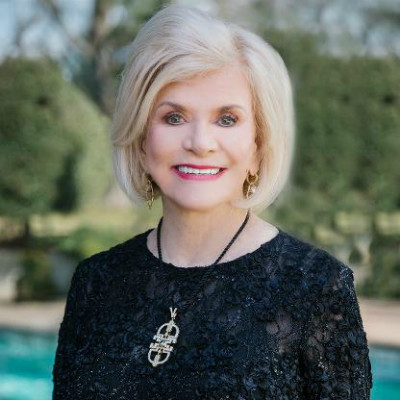 Forbes
Net worth: $2.9 billion (£2.33 billion)
Age: 82
Industry: Retail and petrol stations
Judy Love and her husband Tom opened their first petrol station in Watonga, Oklahoma in 1964 using a $5,000 loan (about £4,000) from Tom's parents. Within a few years, the couple had opened over 30 petrol stations and, in 1971, began merging self-service petrol stations with convenience stores, resulting in Love's Travel Stops & Country Stores.
Today, they have over 480 pumps and travel stores across the USA and have used their hard-earned money to set up Love's Family Foundation which has donated over $5 million (£4.02 million) to the University of Oklahoma.
5. Thai Lee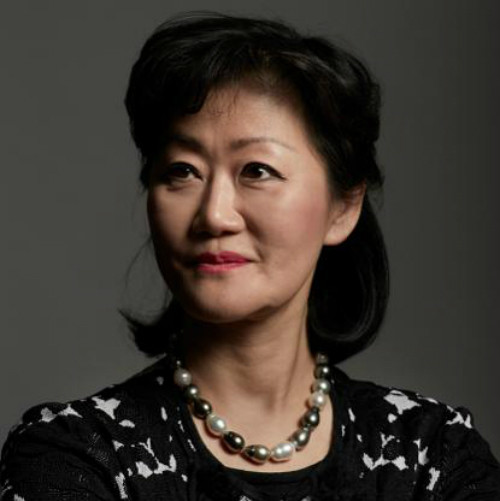 Forbes
Net worth: $3 billion (£2.41 billion)
Age: 60
Industry: IT
As a native Korean, Thai Lee moved to the US in the early 1970s with the aim of starting her own business. Her road to success begun in 1989 when she and her former husband bought a struggling software company for less than $1 million (£804,420). Today, Lee is the co-owner, CEO and president of SHI International, the biggest female-owned business in the US and one of the largest minority-owned companies in the world. Their extensive list of clients includes Boeing, Johnson & Johnson and AT&T.
As well as a successful entrepreneur, Lee is a dedicated philanthropist. Indeed, between 2016 and 2017, she donated $20 million (£16.08 million) to the Thai Lee Foundation, an organisation dedicated to supporting educational causes.
4. Judy Faulkner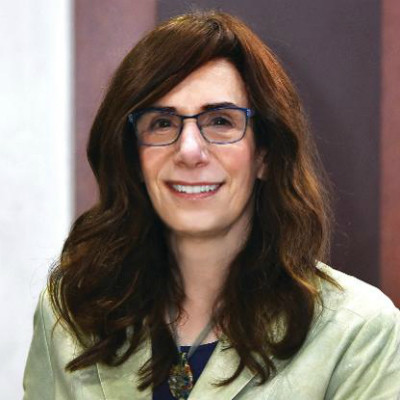 Forbes
Net worth: $3.6 billion (£3.89 billion)
Age: 74
Industry: IT
Judy Faulkner started software company Epic System in the basement of her parents' house in 1979, which is now America's top software provider for medical records. With over $2 billion (£1.6 billion) in annual sales, the business's database holds records for over half of the American population and is used by top medical centres such as the John Hopkins Hospital and the Mayo Clinic.
In 2015, Faulkner signed the Giving Pledge and plans to donate 99% of her lifetime's fortune to philanthropic causes.
3. Marian Ilitch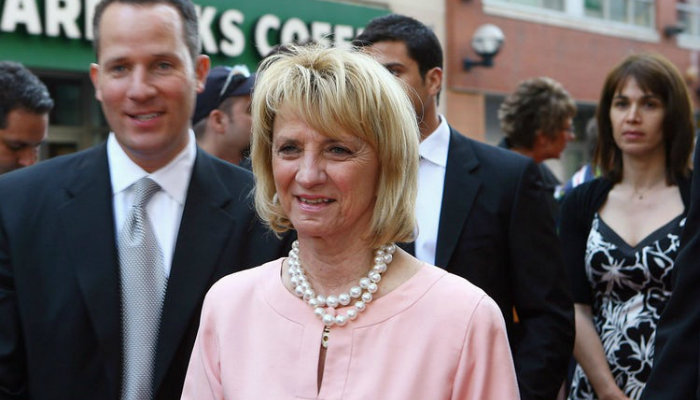 First for Women
Net worth: $3.7 billion (£2.97 billion)
Age: 86
Industry: Food
Marian, along with her late husband Mike, founded pizza chain Little Caesars Pizza in 1959. Since then, it's become the third largest pizza parlour in the USA. With the takings from their pizza venture, they invested in Mike's Detroit Tigers, the NHL's Detroit Red Wings and the MotorCity Casino Hotel in Detroit.
2. Meg Whitman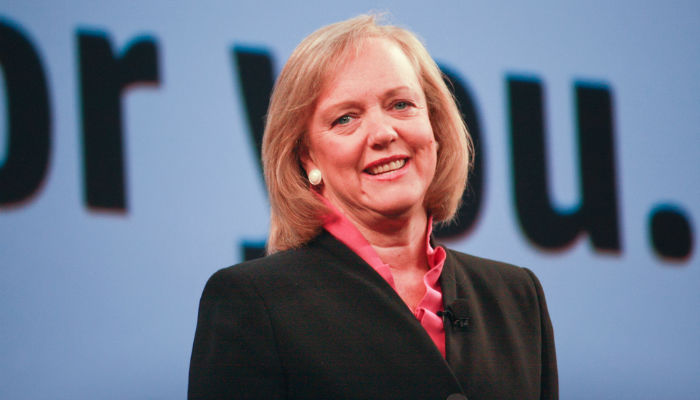 Shutterstock
Net worth: $3.8 billion (£3.05 billion)
Age: 63
Industry: Tech
Meg Whitman is most famous for her 10-year stint as the CEO of eBay, where she turned $5.7 million (£4.58 million) into $8 billion (£6.43 billion) in revenue from 1998 to 2008. She later ran for office as the Governor of California but lost to her opponent Jerry Brown.
In 2011, she went on to serve as the CEO at Hewlett-Packard; she stepped down from her position in 2017, though still sits on the board of directors. In March 2018, she became CEO of Jeffrey Katzenberg's startup Quibi.
1. Diane Hendricks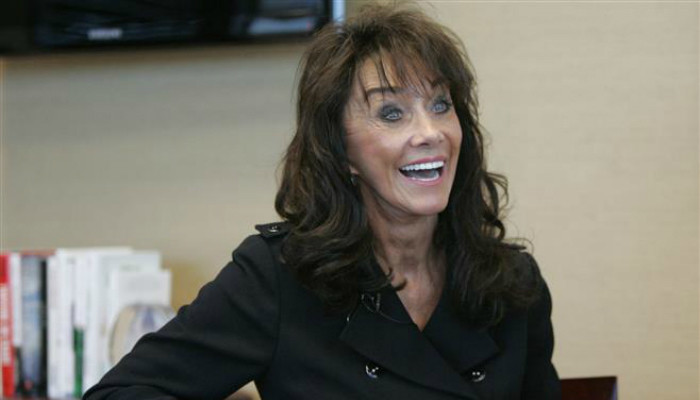 The Milwaukee Journal Sentinel
Net worth: $7 billion (£5.63 billion)
Industry: Roofing
Age: 72
Growing up under the wing of her farmer dad, Diane was able to learn a thing or two about business, and that knowledge certainly proved useful. Together with her late husband Kenneth, she bought and remodelled 100 homes, hoping to get into the roofing business.
In 1982, the couple established ABC Supply, specialising in a range of building materials. The company has now expanded to become the largest wholesale distributor in the US, with over 780 stores across the country. She now sits as the chairwoman of the Hendricks Holding Company, an investment and business development group financing companies across the globe.
Whose success story of these self-made women inspired you the most? Join the conversation below and let us know.
This article is an updated version of an earlier article originally published on 18 July 2018. Currency conversions are based on rates supplied by XE.com on 23 September 2019.
Sources