They say it's a man's world — but there are plenty of rich women in it. Some are self-made billionaires in their own right, and others are heiresses to vast fortunes they inherited from their families.
But who are these women exactly, and how much are they worth?
Based on the Forbes World's Billionaires List, these are the 10 richest women in the world.
10. Iris Fontbona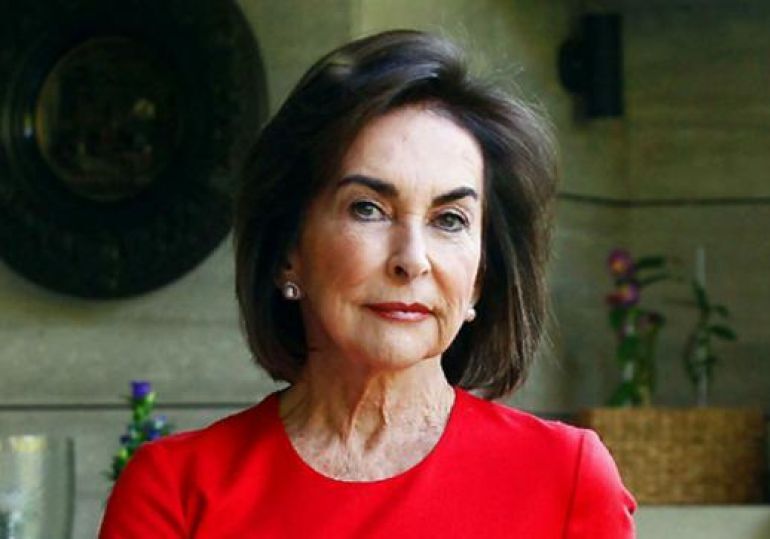 Source: Martin Ruiz Marc, CC BY-SA 4.0, via WikiCommons
Net worth: $23.3 billion
As the richest person in Chile and third richest in Latin America, Iris Fontbona starts the list of the richest women in the world at number 10. She acquired her wealth following the death of her husband, Antonio Andrónico Luksic Abaroa, in 2005, when she inherited the Luksic Group, along with their three sons: Guillermo, Jean Paul and Andrónico.
Fontbona and her family control 65% of Antofagasta, a Santiago-based and UK-listed copper mining company with a total market capitalization of over $16.8 billion. While Antofagasta is largely run by her son Andrónico, Fontbona has final say over all major business decisions.
9. Gina Rinehart

Flickr
Net worth: $23.6 billion
Australian-born Gina Rinehart spent a year studying economics at the University of Sydney before dropping out in 1973 to work for her father, Lang Hancock, as his personal assistant. Upon his death in 1982, Rinehart took over Hancock Prospecting, a privately owned mineral exploration and extraction company her father founded in 1955.
At the time, the company was facing severe financial difficulties (it was in significant debt and was under threat of seizure), but over the next decade, Rinehart turned it into the largest private company in Australia and one of the largest mining companies in the world.
8. Susanne Klatten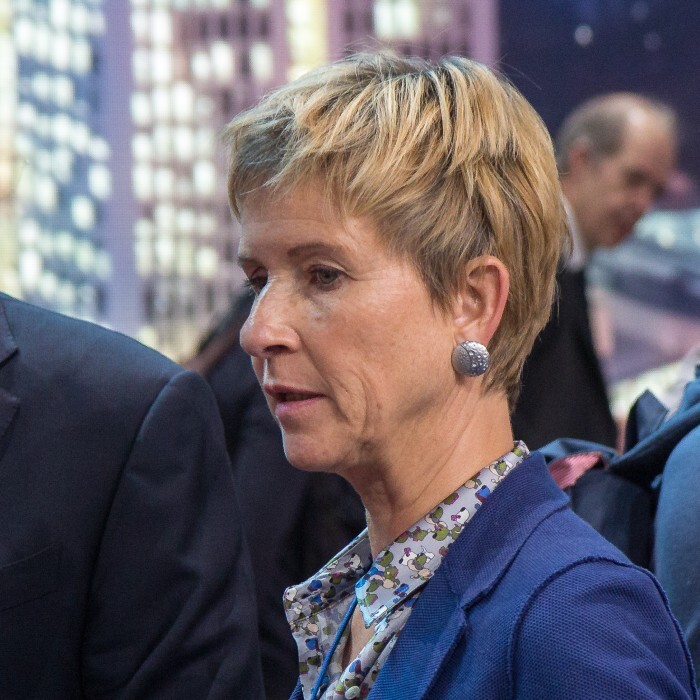 Source: Olaf Kosinsky, CC BY-SA 3.0 DE via WikiCommons
Net worth: $27.7 billion
An economist with an MBA, Susanne Klatten is the richest woman in Germany. She began her career working for the likes of Young & Rubicam, Dresdner Bank, McKinsey and Bankhaus Reuschel & Co, before becoming the deputy chair of Altana, a pharmaceutical and chemicals manufacturer, upon her father Herbert Quandt's death in 1982.
She inherited a 50.1% stake in Altana and became the sole owner of the company when she bought the rest of the shares in 2009. The company reported upwards of $2.5 billion in annual sales in 2020.
Her father also left her a 12.5% stake in BMW, and she was appointed to the supervisory board of the company in 1997, along with her brother Stefan. Klatten's stake in the company is now 19.2%, following the death of her mother, Johanna, in 2015.
7. Yang Huiyan
Net worth: $29.6 billion
Yang Huiyan owns 57% of China-based property development company Country Garden, a stake largely transferred to her by her father Yang Guoqiang in 2007. She is the vice chairperson of the board's governance committee, and helped raise over $410 million selling new shares in 2014. Country Garden ranked 140th in the Forbes Global 2000 list in 2021, with reported sales upwards of $67.3 billion.
Huiyan, meanwhile, also chairs Bright Scholar Education, a global education company based in China that went public on the New York Stock Exchange in 2007.
6. Jacqueline Mars
Net worth: $31.3 billion
Jacqueline Mars is the heiress to Mars Inc, the largest candymaker in the world, which was founded by her grandfather Franklin C Mars in 1911.
Having graduated from Bryn Mawr College with a degree in anthropology in 1961, she joined the company as Food Product Group President in 1982 and served on the board for nearly 20 years until her retirement in 2016. She owns an estimated one-third of the company and serves on the board of the National Archives.
In 2013, Mars was involved in a car accident which resulted in the death of one person and caused another passenger to suffer a miscarriage. She was subsequently charged with, and pleaded guilty, to a misdemeanor charge of reckless driving.
5. Miriam Adelson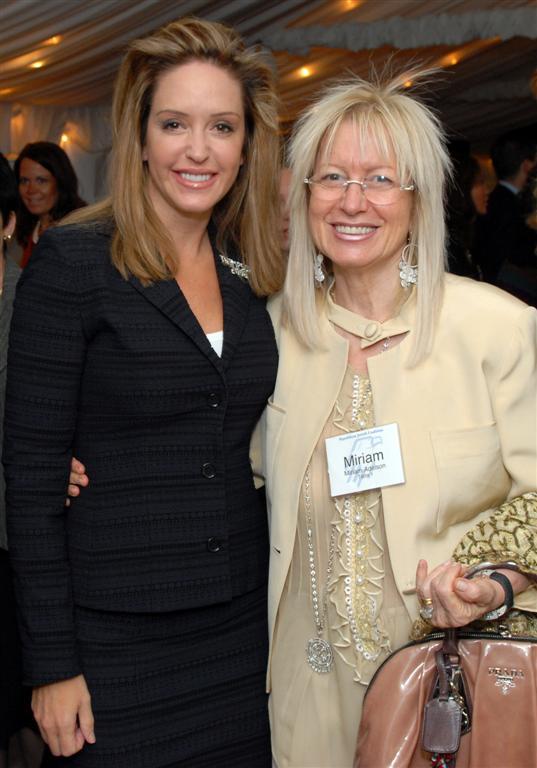 Source: Fred Thompson, CC BY-SA 2.0 via WikiCommons
Net worth: $38.2 billion
Starting the Top 5 of the richest women in the world is Miriam Adelson, the widow of former CEO and chairman of Las Vegas Sands, Sheldon Adelson.
Adelson began her career in medicine, having earned a medical degree from the Sackler Medical School in Tel Aviv. She went on to become the chief internist at Tel Aviv's Rokach (Hadassah) Hospital, and later founded a substance abuse center and research clinic.
She now owns more than half of Las Vegas Sands, which has casinos in Las Vegas, Singapore and Macao, and served as one of the "finance vice-chairs" for the inauguration of former US President Donald Trump.
4. Julia Koch


Source: David Koch Foundation, CC BY-SA 4.0 via WikiCommons
Net worth: $46.4 billion
Julia Koch is an American socialite and philanthropist who inherited her fortune from her husband David Koch upon his death in 2019, who she met on a blind date in 1991. Together with their three children, she owns a 42% stake in Koch Industries, the largest privately held company in the US.
Having graduated from the University of Central Arkansas, Koch started working as a model before moving to New York City in 1984, where she worked as an assistant to fashion designer Adolfo. She worked with many of his high-profile clients — including former US First Lady Nancy Reagan.
3. MacKenzie Scott
Net worth: $53 billion
A novelist and a philanthropist, MacKenzie Scott is the ex-wife of Amazon founder, and one of the richest people in the world, Jeff Bezos. In 2019, she was given $38 billion in Amazon stocks in their divorce settlement, making her the world's third-richest woman.
After graduating from Princeton University in 1992, she married Bezos in 1993, and the couple moved to Seattle the following year, where they started what is now of the world's most valuable brands. She was heavily involved in Amazon's early days, working on the company's business plan and accounts, before stepping down to focus more on her family and literary career.
2. Alice Walton


Source: Walmart, CC BY 2.0 via WikiCommons
Net worth: $61.8 billion
Along with her three brothers (Rom, John and Jim), Alice Walton inherited her fortune from her father, Sam Walton, the founder of Walmart, upon his death in 1992. In 2016, she owned over $16 billion in shares in the retail giant.
Early in her career, Walton worked as an equity analyst and money manager for First Commerce Corporation, and headed investment activities at Arvest Bank Group. In 1988, she founded investment bank Llama Company, and she was the first person to chair the Northwest Arkansas Council 10 years later.
Like Mars, Walton was also involved in a fatal car accident.
1. Françoise Bettencourt Meyers
Net worth: $73.6 billion
The richest woman in the world is none other than Françoise Bettencourt Meyers, the heiress of Liliane Bettencourt and the granddaughter of L'Oréal Paris founder Eugène Schueller. She and her family currently own 33% of L'Oréal stock.
Bettencourt Meyers is known for her philanthropic work. She serves as the president of her family's philanthropic foundation, and in 2019 pledged $226 million to repair the Notre-Dame de Paris after it was severely damaged in a fire.
Final thoughts
Though these women are collectively worth $408.5 billion, there are almost seven times more men on the billionaires list than women. But as times change and the gender pay gap slowly closes, we will surely see more female billionaires enter the list in the years to come.
Are you surprised to see any of these women on the list, or that someone didn't make it into the top 10? Let us know in the comments section below!