While women in business still face many challenges that are not typically shared by their male counterparts (including discrimination and unequal pay), the tables are slowly turning.
In fact, Fortune reported a record high number of female CEOs running Fortune 500 companies in 2022, at 8.8%. This number has nearly doubled from 2018, when there were only 24 women on the list.
These powerful female entrepreneurs are leading the way for women around the globe and changing the business world for the better. And if you aspire to follow in their footsteps and begin a career in business, you would do well to take a page or two out of their books!
Here are the top 20 female CEOs who are shattering the glass ceiling and paving the way.
1. Karen Lynch

Brainstorm Health via Flickr CC BY-NC-ND 2.0
Company: CVS Health
Named the most powerful woman in business in 2021, Karen Lynch became the president and chief executive officer of CVS Health (the fourth biggest US company by revenue), in February 2021. Thanks to her leadership, CVS was at the forefront of the COVID-19 pandemic response, administering over 34 million vaccine doses across the US. As a result, the company's revenues in 2021 soared to $142 billion, a 13% increase from 2019 while its stock has risen by a whopping 50%.
Lynch begun her career as a certified public accountant at Ernst & Young. After pursuing her MBA, she pursued leadership roles, becoming the president of Cigna Dental and then Magellan Health Services. She joined Aetna in 2012 as vice president and head of specialty products and became the company's first female president in 2015, a role she retained even after CVS Health acquired Aetna for $69 billion in 2018.
2. Rosalind Brewer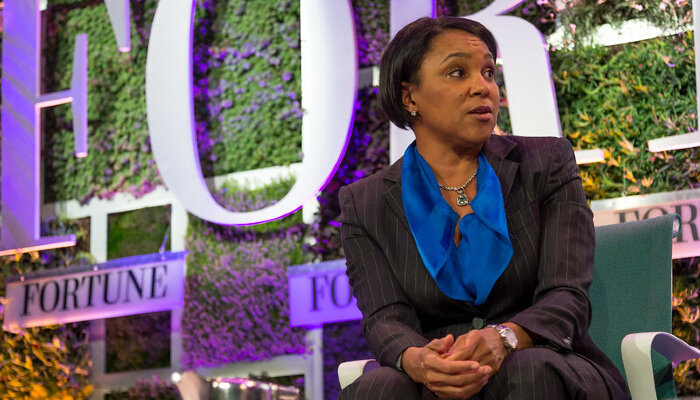 Fortune Live Media via Flickr CC BY-NC-ND 2.0  
Company: Walgreens Boots Alliance
Rosalind Brewer has an impressive list of accomplishments under her belt. Since 2021, she has served as the CEO of Walgreens Boots Alliance, making her one of the two Black women CEOs of Fortune 500 companies. In 2021, she was also rightfully named one of the top 25 most influential women by the Financial Times.
Brewer was a first-generation college student and began her career as a chemist at Kimberly-Clark, where she worked for 22 years, advancing through numerous leadership positions.
She then went on to hold executive roles at Walmart and serve as the president and CEO at Sam's Club before becoming the second highest-ranked executive at Starbucks as COO and group president. She also served as a member of the board of directors at Amazon from 2019 to 2021.
3. Gail Boudreaux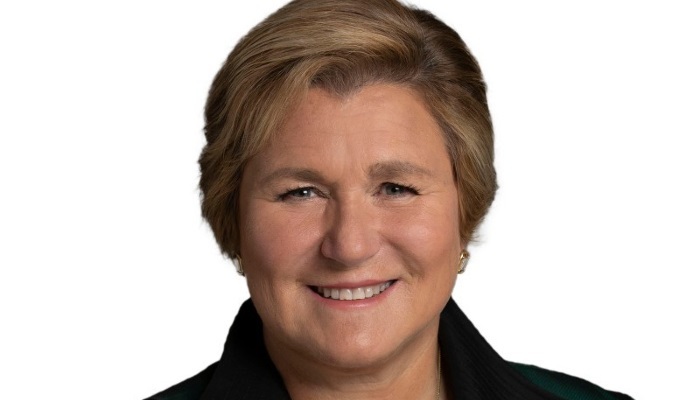 LinkedIn
Company: Elevance Health Inc.
Ranking 16th on Forbes' 100 Most Powerful Women list in 2021, Gail Boudreaux has unquestionably made her impact on the business world.
Currently standing in as the CEO of Elevance Health (previously named Anthem) since 2017, she achieved a 20% stock increase in the first two years of her term. Before taking on her current position, she was also the CEO of UnitedHealthcare, the largest division of the UnitedHealth Group. But her experience in executive roles does not stop there. Boudreaux was also the Executive Vice President of Health Care Service Corporation and the President of Blue Cross/Blue Shield of Illinois prior to that.
4. Mary Barra

World Economic Forum via Flickr CC BY-NC-SA 2.0  
Company: General Motors
Serving as the CEO of General Motors (GM) since 2014, Mary Barra became the first woman to lead a "Big Three" automaker company. During her time as chief executive, Barra has built a company that upholds equality, inclusivity and diversity, with General Motors scoring highly in gender equality reports and being one of two global companies to have no gender pay gap in 2018.
Barra has also held other executive and staff roles within GM before stepping up as CEO, starting her career at the company in 1980 as a General Motors Institute (Kettering University) co-op student at the Pontiac Motor Division.
5. Carol Tomé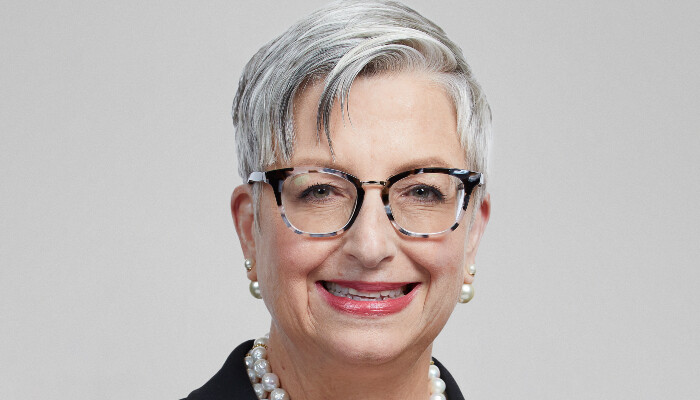 UPS
Company: United Parcel Service
When Carol Tomé joined UPS, she became the company's first "outsider" CEO and the first female chief executive officer. More interestingly, she came out of retirement to attain this role, having worked at Home Depot for 24 years, firstly as vice president and treasurer and later as executive vice president and CFO. 
Her career achievements and contributions have been recognized several times over; she ranked in the top 20 of Forbes' 100 Most Powerful Women list twice, was a runner-up in The Wall Street Journal's list of best chief financial officers in 2012 and was also named one of the top 50 most powerful women in business by Fortune. In 2021, she was also included in Forbes' 50 over 50 list.  
6. Jane Fraser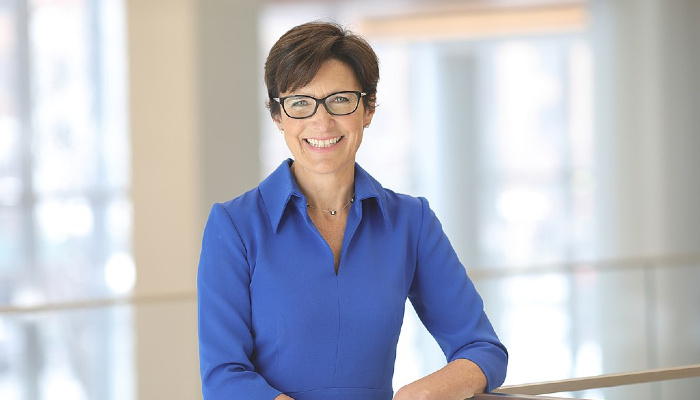 LowneyJen, CC BY-SA 4.0 via Wikimedia Commons
Company: Citigroup
Jane Fraser has an impressive résumé. After earning her bachelor's degree in economics from Cambridge University in 1988, she worked for Goldman and Sachs in London and then Asesores Bursátiles in Madrid. She received her MBA from Harvard Business School in 1994 and later joined McKinsey & Company, eventually rising to partner.
Fraser first joined Citigroup in 2004 as Head of Client Strategy and held numerous leadership positions across the company before becoming the CEO of this global bank in 2021. This also earned her the title of the first female chief executive officer in the firm's history.  
7. Corie Barry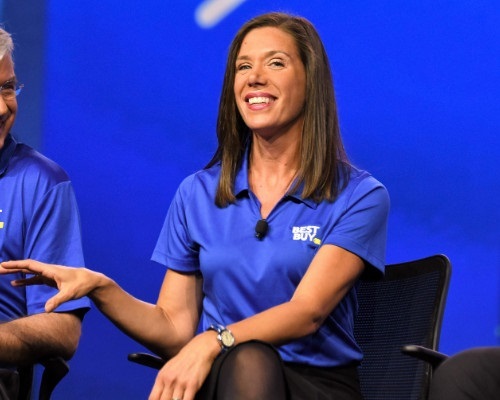 LinkedIn
Company: Best Buy
Corie Barry begun her career as a public accountant for Deloitte and Touche LLP but, following an interview with a Best Buy company representative, she decided to quit her job and join the company as a financial analyst in 1999 after being impressed by its culture.
During her tenure, Barry advanced through several roles, working closely with the company's CFO and CEO. She became the chief financial officer in 2016 and was named CEO in 2019. Since assuming her current role, Best Buy's annual revenues and stock value has risen steadily, allowing the company to grow further and maintain its position as a leading online retailer.
8. Tricia Griffith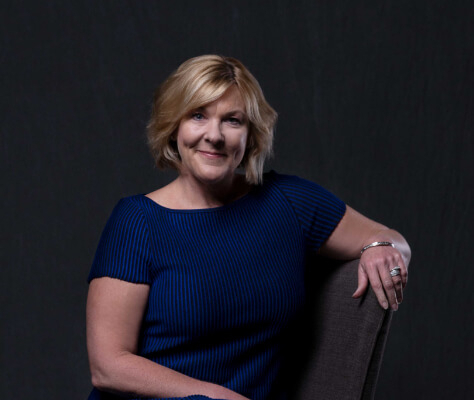 Progressive
Company: The Progressive Corporation
Tricia Griffith took over as Progressive Corporation's CEO in 2016 after years of dedication and hard work. She initially joined the company as an entry-level claims representative back in 1988 and went to hold a number of leadership roles within Progressive, including Chief Human Resources Officer, Group President and President of Customer Operations.
It seems that the role of CEO, however, was the perfect fit for the entrepreneur, as under her reign, the company has seen remarkable growth in profits. Monetary growth, however, hasn't been the only item on Griffith's agenda; the CEO places great emphasis on the welfare of employees and firmly believes that success is the result of a driven workforce.
9. Thasunda Brown Duckett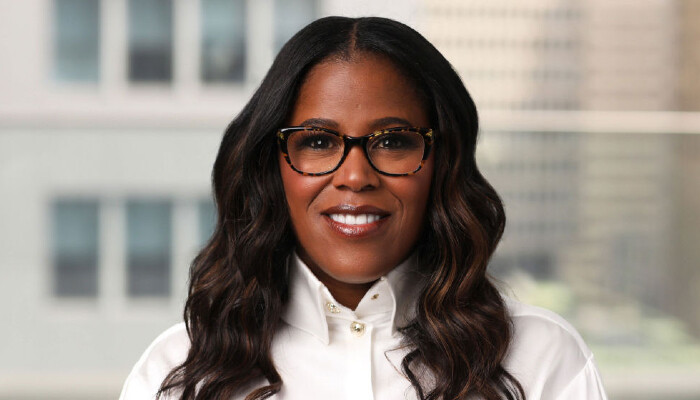 TIAA
Company: TIAA
Thasunda Brown Duckett stepped into her role as president and CEO in 2021, making her one of the fourth Black woman in history to serve as a Fortune 500 CEO. Her impressive achievements, however, don't stop there. Prior to her current role, she was the CEO of Chase Consumer Banking (a division of JP Morgan) and Chase Auto Finance before that.
Duckett has devoted her career to work towards helping communities of color. Indeed, working as the Director of Emerging Markets at Fannie Mae earlier in her career, she oversaw the implementation of nation-wide strategies that aimed to increase homeownership among Black and Hispanic Americans. She also founded the Rosie and Otis Brown Foundation in honor of her parents "to recognize and reward people who use ordinary means to empower and uplift their community in extraordinary ways."
10. Safra Catz

Oracle PR/Hartmann Studios, CC BY 2.0 via Wikimedia Commons
Company: Oracle
Safra Catz has held executive roles at Oracle since 1999, starting out as senior vice president, becoming a board member in 2001, a co-president and CFO in 2011 and a CEO in 2014. She shared the latter role with Mark Hurd, but after stepping down in 2019, Catz has been the sole chief executive for the company since. She also serves as a director of The Walt Disney Company and was previously a director of HSBC Holdings plc.
Catz is credited for Oracle's aggressive acquisition strategy, which resulted in over 130 acquisitions made by the leading software firm. She also landed the 19th spot on Forbes' America's richest self-made women list in 2022.
11. Liv Garfield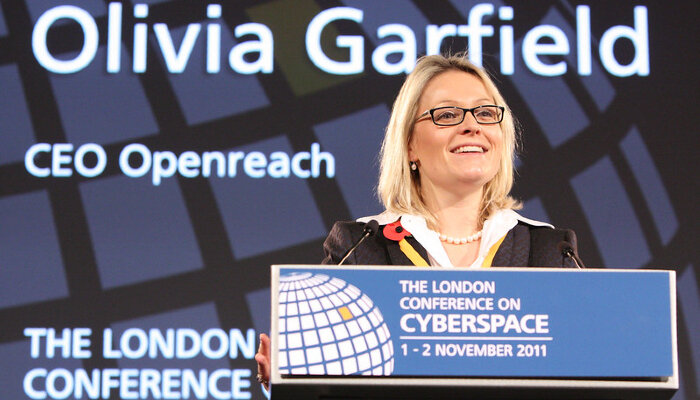 Foreign, Commonwealth & Development Office via Flickr CC BY 2.0
Company: Severn Trent
Liv Garfield worked her way up to the top of Severn Trent, a leading UK company responsible for supplying clean water to over 8 billion people. On her climb up the corporate ladder, Liv worked within different industry sectors (including her stint as BT's Director of Strategy and Regulatory Affairs and later as chief executive for BT's Openreach division).
During her term as Severn Trent's CEO, she has proven herself to be a natural leader. Indeed, since her appointment in 2014, Severn Trent has had a remarkably positive upturn and was named one of the top companies to work for in 2019.
12. Cindy Mi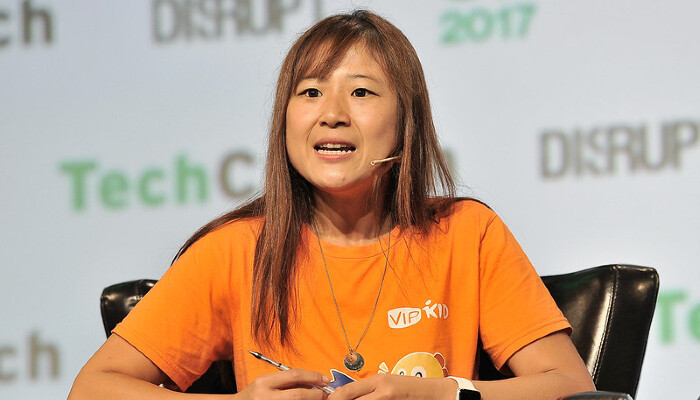 TechCrunch via Flickr CC BY 2.0   
Company: VIPKid
Cindy Mi is a prime example of a successful, self-made entrepreneur.
Working as an English teacher in China, Mi knew there was an untapped demand for English language tutors. Mi herself is a self-taught learner who began studying the language by using any English magazines and cassette tapes she could find.
This English-teacher-turned-entrepreneur was determined to create an accessible educational tool that could help students access helpful resources and learn the language. Her idea struck gold, and today VIPKid is the biggest K-12 online English language platform in the world, giving over 200,000 students access to English instructors from across North America.
13. Colleen Wegman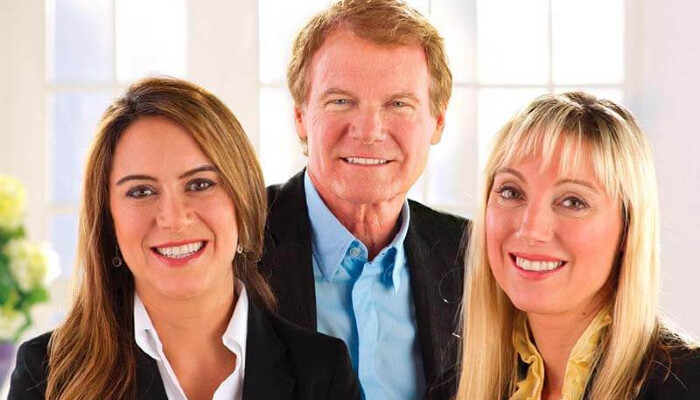 Colleen Wegman (far right) via Wegmans
Company: Wegmans Food Markets
Colleen Wegman's rise to the top, unlike the rest, was hereditary. After her father stepped down as CEO of Wegmans Food Markets, Wegman took up the reins of the family business.
Despite Wegmans being one of the largest supermarket chains in the US, she has put the primary focus on the company's workforce. The proof is in the pudding, as under her leadership, Wegmans Food Markets has been one of the best places to work for the past five years.
14. Anne Wojcicki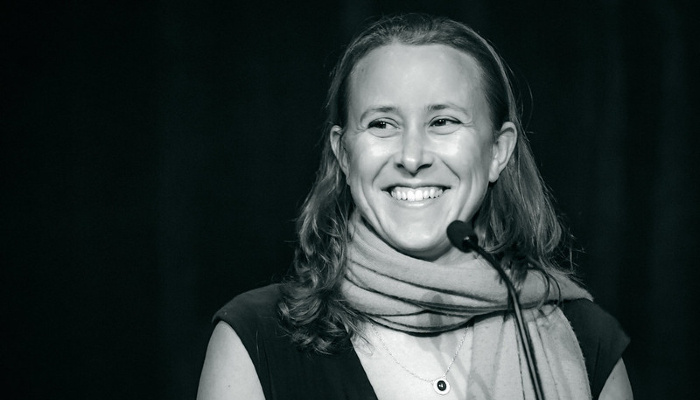 Thomas Hawk via Flickr CC BY-NC 2.0
Company: 23andMe
As the co-founder and CEO of 23andMe, Anne Wojcicki is a prime example of a self-made entrepreneur. A Yale graduate with a biology degree, she developed her company along with her fellow co-founders while working as an investment analyst.
Her company's main objective was to empower people by informing them of their personal disease risk and helping them take preventative steps. Getting the FDA's stamp of approval wasn't an easy task, but Wojcicki's strategic changes within the company convinced them otherwise. Today, 23andMe is considered a pioneer company in biotechnology and genomics and the only FDA-approved personal genetics firm.
15. Sarah Nahm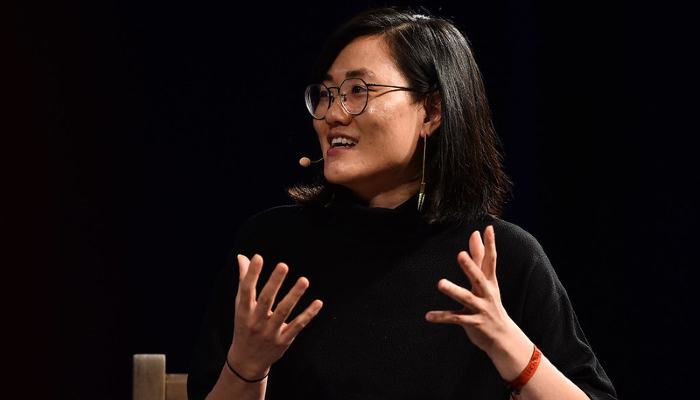 Collision Conf via Flickr CC BY 2.0
Company: Lever
Sarah Nahm is the leading figure behind Lever, as its co-founder and CEO. With a bachelor's degree in engineering and product design from Stanford University, Nahm began her career at Google as a speechwriter for Marissa Mayer before joining the product team that successfully launched Google Chrome.
Wanting to pursue her own projects, she founded Lever with the aim of creating a platform that would modernize recruitment software. Today, her company has successfully reached 40 countries, assisting over 2,000 clients worldwide.
16. Lisa Su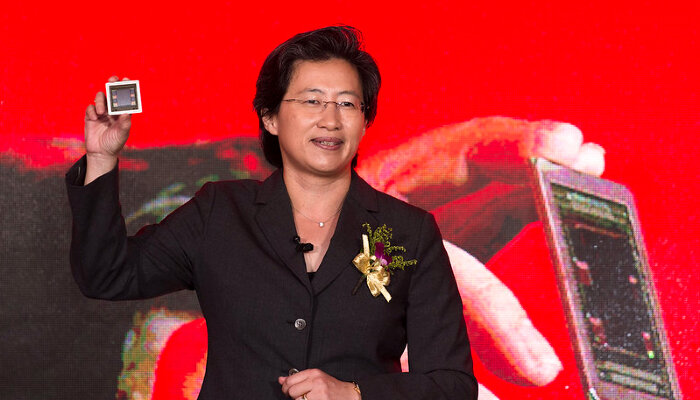 Gene Wang via Flickr CC BY 2.0
Company: Advanced Micro Devices
Lisa Su is the driving force behind Advanced Micro Devices' success. Indeed, she was able to save the 50-year-old company from bankruptcy by venturing into the graphics and video game chip market. Today, the company is the sole chip provider for Microsoft's Xbox One and Sony's PlayStation 4 consoles.
Her expertise is the result of an extensive and multi-faceted career. Starting out as a member of technical staff at Texas Instruments Inc, she then took on multiple leadership roles within IBM before moving on to Freescale and then eventually Advanced Micro Devices.
17. Lynsi Snyder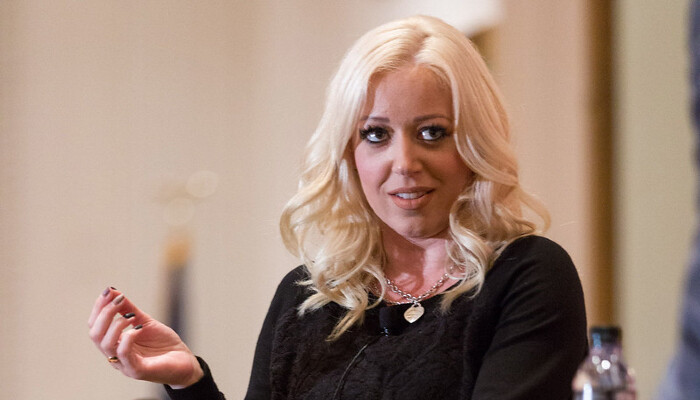 Dan G via Flickr CC BY 2.0
Company: In-N-Out Burger
Lynsi Snyder is one of the youngest billionaires in the world. The heiress of the popular fast-food chain has taken the business to new heights — making it one of the best places to work in the US.
Snyder has formed a real company culture and invests time in her staff members by arranging trips, days out, company perks and decent wages. She encourages them to learn and grow within the organization, making them feel satisfied in their position and choice of employer.
18. Abigail Johnson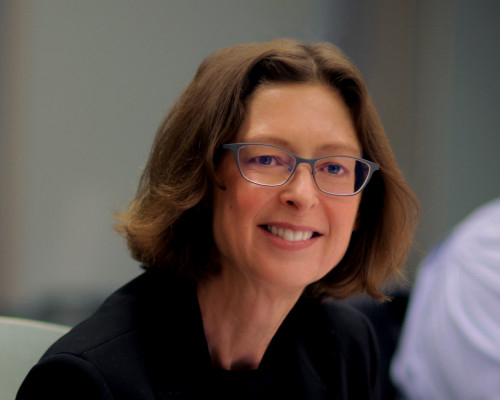 LinkedIn
Company: Fidelity Investments
Abigail Johnson joined Fidelity Investments, a company founded by her grandfather, Edward C. Johnson II, fresh out of Harvard Business School. From there on, she worked her way up, taking on a number of roles during her tenure. She became the CEO in 2014, two years after becoming the president of Fidelity Investments. In 2016, she was also named chair of the company.
With a net worth that surpasses $22 billion, she has also ranked amongst the top 20 of Forbes' list of most powerful women for eight consecutive years.
19. Michele Buck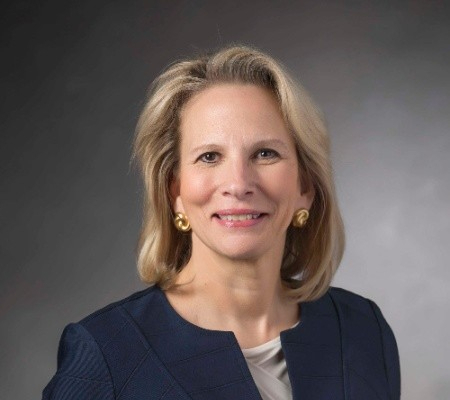 LinkedIn
Company: The Hershey Company
As a child, visiting Hershey's for a factory tour with her family, Michele Buck could have never imagined that she would one day be leading the $27 billion company.
Despite her humble beginnings, Buck worked her way through college and received her MBA before kickstarting her career. After working at Kraft/Nabisco for 17 years, where she wore several executive hats, including Senior Vice President and General Manager for Kraft Confections, she joined The Hershey Company in 2005. Buck oversaw several acquisitions made by the confectionery giant and served as COO before becoming the CEO in 2017.
Her leadership has been praised by several business moguls, and she has been credited with accelerating the growth and expanding the company's portfolio significantly since seizing the reins. 
20. Ruth Porat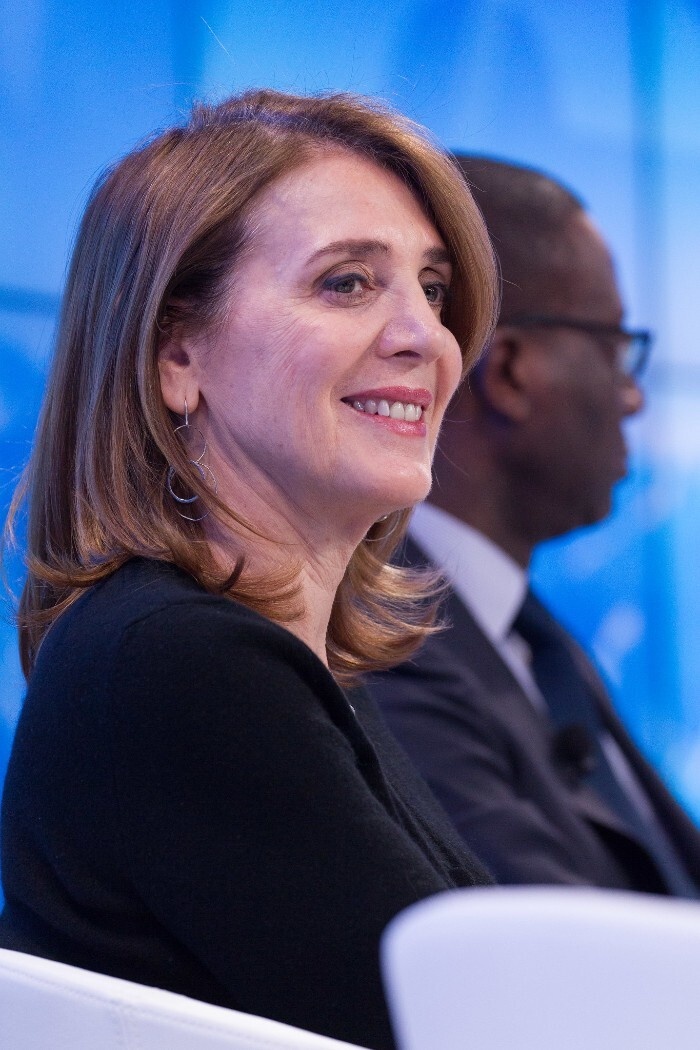 World Economic Forum via Flickr CC BY-NC-SA 2.0
Company: Alphabet
The current CEO of Alphabet (the parent company of Google) kickstarted her career at Morgan Stanley, where she gradually rose through the ranks to become the CFO. In 2015, she joined Google as its new CFO and was named "Best Internet CFO" by Institutional Investor in 2018 for her efforts and contributions to the internet giant.
Among her many other achievements, Porat is also a member of the Board of Directors of Stanford University Management Company as well as a member of the Board of Directors of The Blackstone Group, a Wall Street investment firm.
As a cancer survivor, Porat supports various health care initiatives at Google as the company strives to use its technology to improve cancer care.
Final thoughts
Venturing into the business world may be a challenging path, but these successful female entrepreneurs have proven that it is possible for women everywhere. While everyone's career progression is different, one thing is definitely true: with the right amount of determination and drive, nothing will stop you from reaching the top!
Which of these powerful CEOs is your favorite? Let us know in the comments section below.
Originally published on August 7, 2018.