Only a small number of people in the world can lay claim of being a billionaire. Indeed, despite the trillions of dollars floating around the global economy and the total population surpassing 7 billion, there are only a little more than 2,000 billionaires on the planet.
But just who are the richest of the richest?
Here are the world's top billionaires according to Forbes!
20. Ma Huateng

Imaginechina-Editorial / Depositphotos.com
Estimated net worth: $38.8 billion (£29.8 billion)
Ma Huateng made his fortune in technology, having cofounded Chinese internet juggernaut Tencent Holdings back in 1998. Since then, it grown into one of the biggest companies both at home and abroad, producing WeChat (often described as China's 'app for everything') and music-streaming service Tencent Music.
Despite his vast fortune, Ma maintains a relatively low profile in China, unlike some of his other billionaire rivals, including Alibaba chief Jack Ma.
19. Steve Ballmer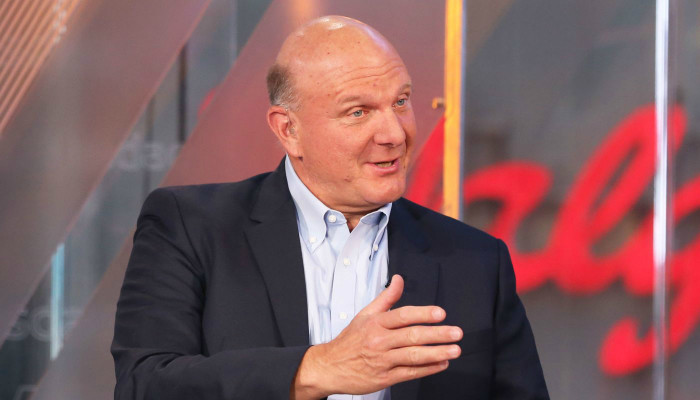 CNBC
Estimated net worth: $41.2 billion (£31.7 billion)
Steve Ballmer may have one of the best success stories ever told. He started his career as a Stanford University dropout and, in 1980, became Microsoft's 30th employee. Eighteen years later, Ballmer became the tech giant's CEO, a position he served in until his retirement 2014. Since then, he has branched out by acquiring the NBA's Los Angeles Clippers for a reported $2 billion (£1.5 billion).
18. Rob Walton

Forbes
Estimated net worth: $44.3 billion (£34 billion)
The eldest son of Walmart founder Sam Walton, Rob Walton ran the retail behemoth for more than two decades as chairman after his father died in 1992. Although he retired in June 2015, he continues to sit on Walmart's board of directors. He and his siblings own about half of the company's stock.
17. Alice Walton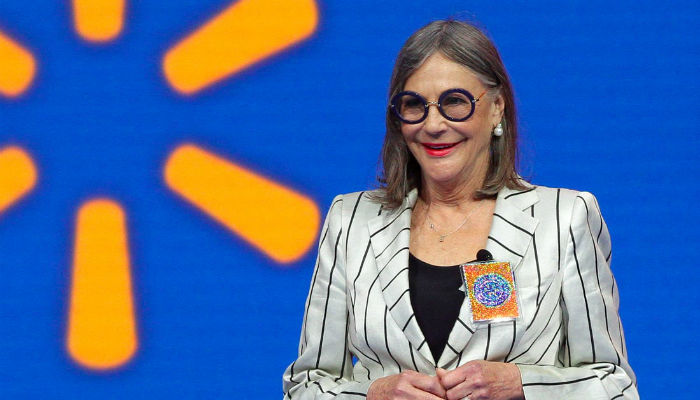 Business Insider
Estimated net worth: $44.4 billion (£34.1 billion)
Unlike her two brothers, the only daughter of Sam Walton decided to embark upon a different path. Instead of focusing on Walmart, Alice Walton applied her talent to curating art, and has accumulated a personal art collection valued at hundreds of millions of dollars. In 2011, she established the Crystal Bridges Museum of American Art in Bentonville, Arkansas.
16. Jim Walton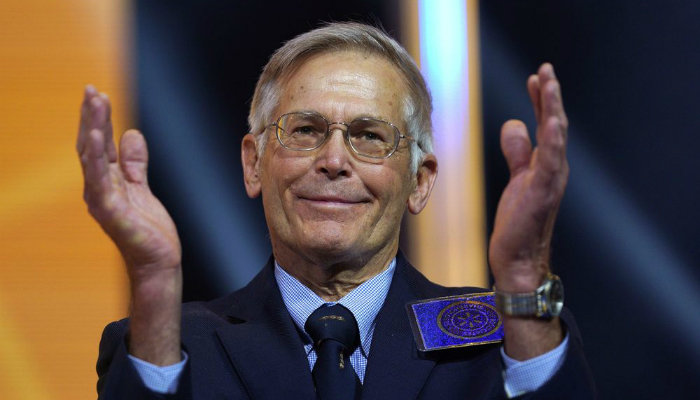 Bloomberg
Estimated net worth: $44.6 billion (£34.3 billion)
In addition to previously owning a seat on Walmart's board, the youngest son of Sam Walton runs the family's Arvest Bank, controlling assets of approximately $16 billion (£12.3 billion). He retired from Walmart in June 2016 and gave his son, Steuart, the seat. He recently made headlines for donating $1.2 billion of his fortune to charity, though he continues to remain one of the richest people in the world.
15. Françoise Bettencourt Meyers & Family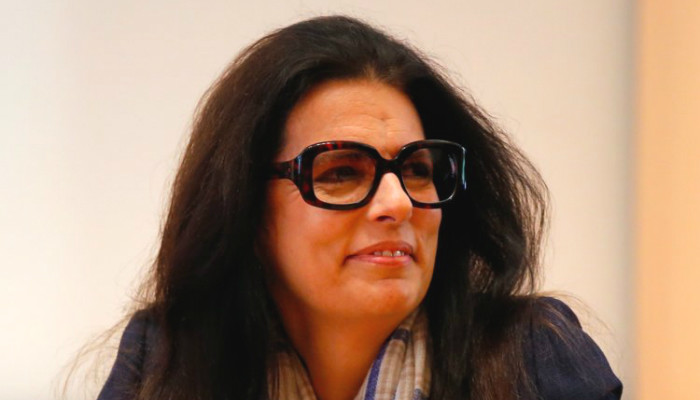 Business Insider
Estimated net worth: $49.3 billion (£37.9 billion)
Yep, we have finally exited the all gentlemen's club and got to a woman on this list. Françoise Bettencourt Meyers is currently the richest woman in the world. The granddaughter of L'Oréal's founder Eugène Schueller, Bettencourt Meyers is the chairwoman of the cosmetics company and has been sitting on the company's board since 1997. She and her family control roughly one-third of L'Oréal's stock.
14. Sergey Brin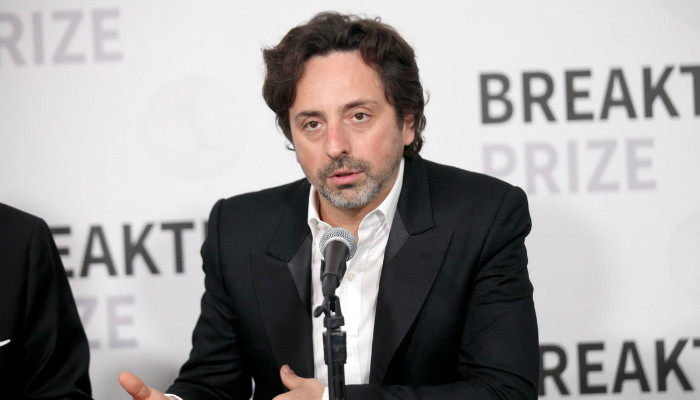 The Verge
Estimated net worth: $49.8 billion (£38.3 billion)
Along with Larry Page, who he met during an orientation for new students at Stanford University, Sergey Brin is the cofounder of tech giant Google. He currently served as the president of Alphabet, the parent company of Google, and also managers X Development (Google's clandestine division that develops 'radical new technologies to solve some of the world's hardest problems').
13. Mukesh Ambani

Bloomberg
Estimated net worth: $50 billion (£38.4 billion)
Mukesh Ambani is one of the many thriving businessmen in the emerging market known as India. Ambani runs Reliance Industries, which owns businesses in natural resources, retail, telecommunications, oil and gas. It was founded by his late father, Dhirubhai Ambani, who started Reliance as a small textile manufacturing company. Like the nation itself, Reliance has transformed into a juggernaut.
Ambani has become quite the controversial figure in recent years, mainly for Jio, a 4G phone service that offers free domestic calls and cheap data plans.
11. David Koch (tie)

USA Today
Estimated net worth: $50.5 billion (£38.8 billion)
One-half of the iconic Koch brothers, the late David Koch is known for running Koch Industries, a titan that refined crude oil, developed Dixie cups, produced toilet paper and created fertilizer. Because of health concerns, David stepped down as executive vice president in July 2018. Despite being vilified by the press and by left-leaning politicians, Koch donated billions to non-profit institutions. He was also the running mate of Libertarian Party nominee Ed Clark in the 1980 presidential election.
11. Charles Koch (tie)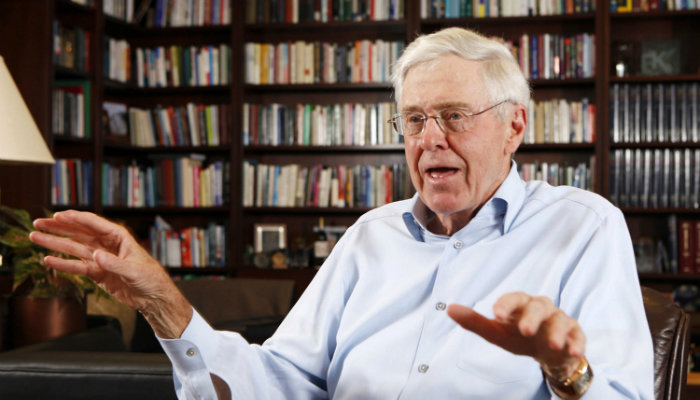 The Wall Street Journal
Estimated net worth: $50.5 billion (£38.8 billion)
The chairman and CEO of Koch Industries, which has been the second-largest private company by revenue since 1967, Charles Koch owns about a 42% stake in the business. The corporation still runs in the family as his son, Chase, leads its venture capital subsidiary, which has enjoyed a lot of success after investing in 3D metal printing startup Desktop Metal and hybrid cloud firm Mesosphere.
10. Larry Page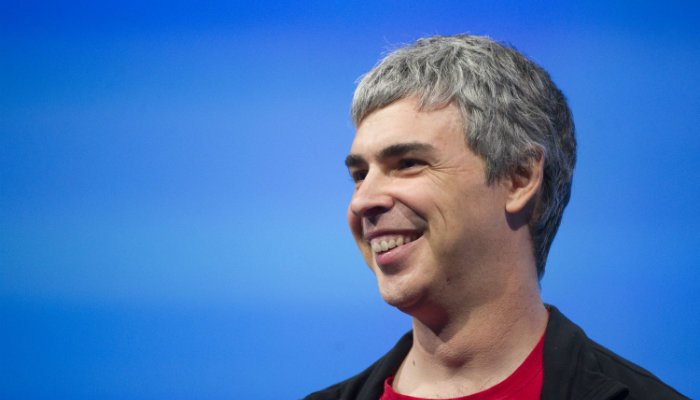 Fortune
Estimated net worth: $50.8 billion (£39 billion)
As the second half of Google's cofounders, Larry Page was also instrumental in coming up with its PageRank algorithm. Since then, however, Page has been deeply entrenched at the tech titan, heading Google's parent company Alphabet, the Calico health division and smart home appliance division Nest.
9. Michael Bloomberg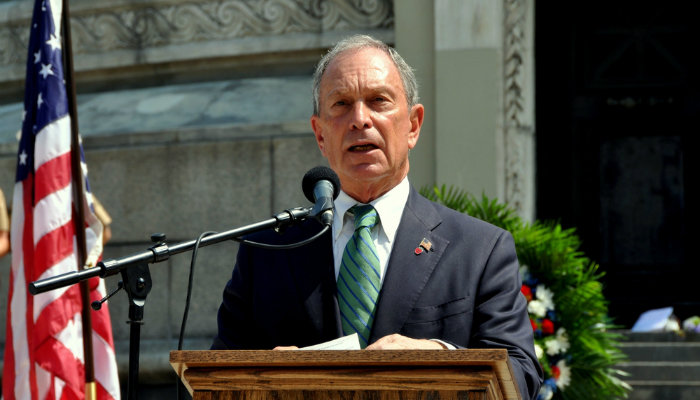 LeeSnider / Depositphotos.com
Estimated net worth: $55.5 billion (£42.7 billion)
Michael Bloomberg has quite the résumé: a billionaire businessman, former mayor of New York City, philanthropist, and rumoured US presidential candidate for years. Bloomberg began his career in 1966 when he was hired as an entry-level clerk at investment giant Salomon Brothers, where he was fired in 1980. A year later, Bloomberg founded financial information and media behemoth Bloomberg LP, controlling 88% of the business to date and generating $9 billion (£6.9 billion) a year.
8. Mark Zuckerberg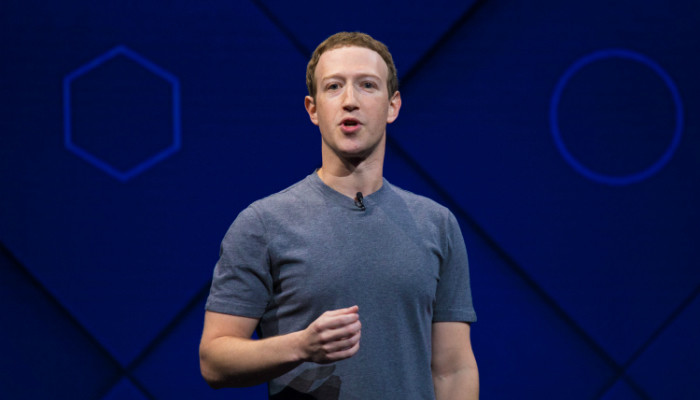 CNET
Estimated net worth: $62.3 billion (£47.9 billion)
Mark Zuckerberg became one of the world's youngest self-made billionaires when he took Facebook public in May 2012, just eight years after opening the social network's web portal doors. To this day, he owns nearly one-fifth of company stock. But Zuckerberg and his internet giant have been the subjects of controversy, especially after the 2016 election when it was discovered that Facebook shares user data with a political consulting firm.
7. Larry Ellison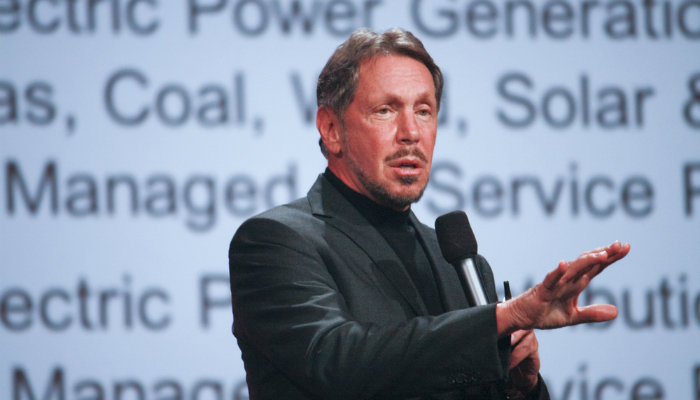 drserg / Depositphotos.com
Estimated net worth: $62.5 billion (£48 billion)
Larry Ellison made his fortune by delivering stellar customer relationship management (CRM) programs from his company Oracle. Although he stepped down as CEO in 2014, he remains as chairman of the board and chief technology officer (CTO). He also launched a wireless startup called Sensei. Like other billionaires, he has contributed to many causes, including a $200 million donation to the University of California's planned cancer treatment centre.
6. Amancio Ortega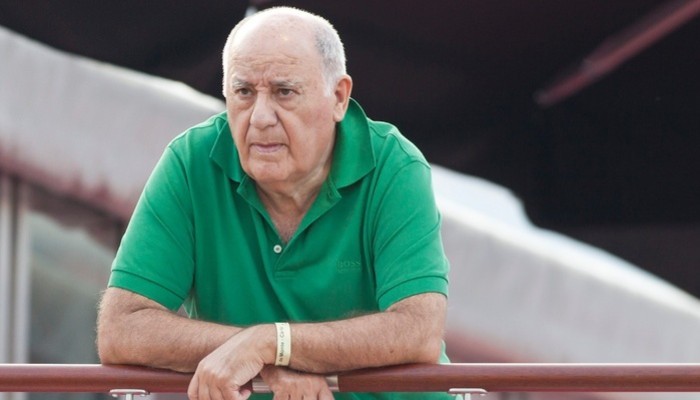 Business Insider
Estimated net worth: $62.7 billion (£48.2 billion)
Amancio Ortega may not be a household name, but his fashion brands certainly are; Zara and Stradivarius need no introduction. Ortega is the wealthiest retailer in the world, controlling 60% of publicly-traded Inditex and earning about $400 million (£307.7 million) a year in dividends. He reinvests his dividends in real estate in key housing markets like New York City, Barcelona and London.
5. Carlos Slim Helú & Family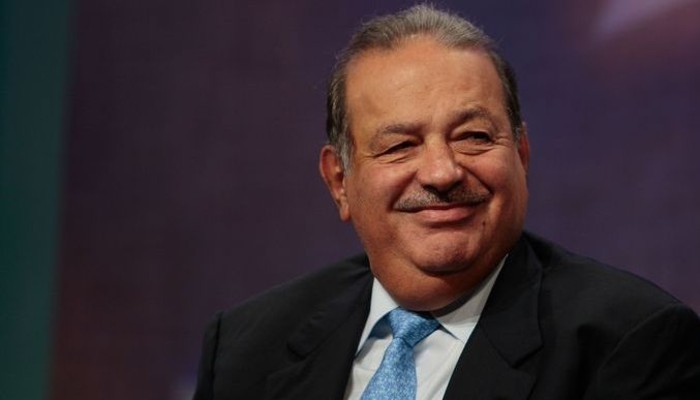 Forbes
Estimated net worth: $64 billion (£49.2 billion)
Perhaps surprisingly, Carlos Slim Helú is quite well-known outside the borders of Mexico. He began his wealth by acquiring a stake in Mexico's only phone company, Telmex, in 1990. In addition to controlling Latin America's largest mobile telecommunications firm, America Movil, he has stakes in domestic consumer goods, mining, construction and real estate companies. He also owns 17% of the New York Times.
4. Bernard Arnault & Family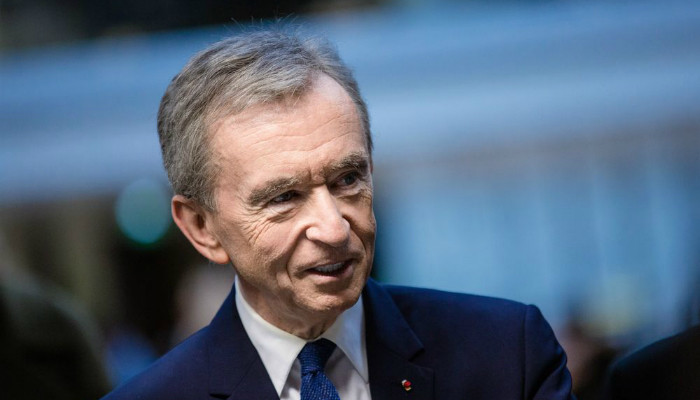 Money
Estimated net worth: $76 billion (£58.5 billion)
Bernard Arnault became one of the wealthiest men on the planet by satisfying the tastes of the rich and famous. While his luxury brands Louis Vuitton and Sephora certainly contributed to his swelling bank account, his LVMH group reported record-high sales and profits in 2018, largely due to increased consumer spending in China. Arnault is also a patron of the arts, donating millions to museums and has even pledged $220 million (£169.2 million) to repair the fire-stricken Notre Dame Cathedral.
3. Warren Buffett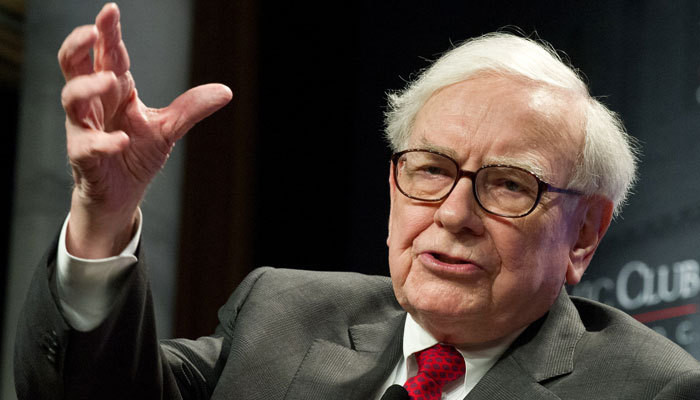 ndh.vn
Estimated net worth: $82.5 billion (£63.4 billion)
Considered the most humble and likable billionaire, Warren Buffett got his start in the world of financing at the age of 11 when he purchased his very first stock. The 'Oracle of Omaha', Buffett runs Berkshire Hathaway, which owns or invests heavily in dozens of well-known brands, including chipmaker Advanced Micro Devices, restaurant chain Dairy Queen, food brand Kraft Heinz, Bank of America, and insurance firm Geico. He has pledged to donate 99% of his wealth to charity upon his death.
2. Bill Gates

realitatea
Estimated net worth: $96.5 billion (£74.2 billion)
Bill Gates changed the world forever when he and Paul Allen cofounded Microsoft in 1975. Despite resigning as CEO in 2000, he still holds membership in the software giant's board. Today, he owns just 1% of Microsoft stock after selling or giving it away to charity but continues to invest in stocks, startups and other assets. His main passion, however, is the Bill & Melinda Gates Foundation which aims to enhance healthcare and reduce extreme poverty on a global scale.
1. Jeff Bezos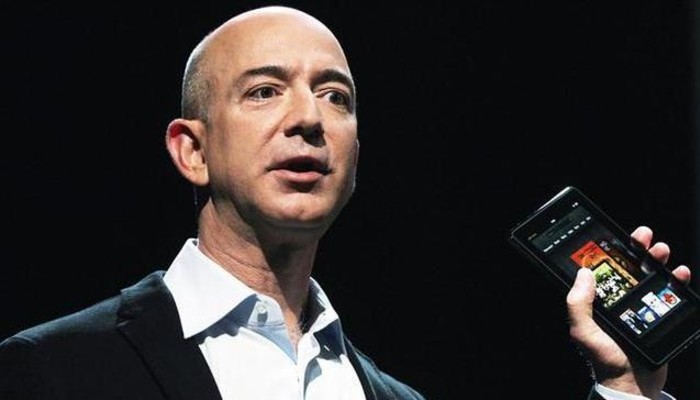 Biography
Estimated net worth: $131 billion (£100.7 billion)
What started out as a business in a garage in Jeff Bezos's home in Seattle, Washington, Amazon.com has since become a trillion-dollar company. Today, Bezos owns roughly one-fifth of Amazon.com's stock as CEO. He has also delved into other areas by purchasing the Washington Post, launching spaceflight startup Blue Origin, and making personal investments through his venture capital firm Bezos Expeditions.
Are you surprised to see anyone on Forbes's list? Or perhaps shocked someone didn't make the cut?
Join the conversation down below and let us know!
Currency conversions are based on rates supplied by XE.com on 21 October 2019.
Sources