As the world economy continues to grow, it seems that the wealthy continue to become wealthier. But how exactly did the world's wealthiest people make their fortune in the first place? What is the secret recipe for cooking up your first billion?
While there's no exact magic formula to becoming a billionaire, there are certain jobs that seem to be far more profitable than others. Of course, simply pursuing one of these occupations doesn't guarantee career success — although it certainly does put you on the right track.
So which jobs are likely to make you a billionaire and incredibly rich? Read on to find out!
1. Investment banker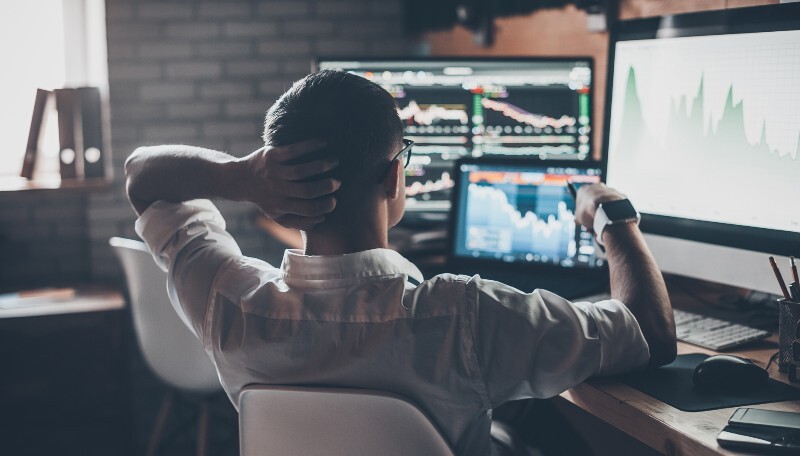 There's plenty of confusion about what investment bankers actually do. Do they work in a bank? Do they invest? What exactly do they invest in, anyway? Essentially, an investment banker acts as the middleman between buyers and sellers of companies and is responsible for making these corporate deals happen. Their job, then, is to advise their clients on a sale, whether that be the acquisition of bonds, stocks, mergers or an equity or debt offering.
This is a top Wall Street career, but it can also be a highly demanding and stressful one, with investment bankers often clocking in 100 working hours a week. Their efforts, however, are rewarded with a highly lucrative sum, as this is one of the best careers that could potentially lead to a 7-figure or even a billion-dollar salary.
2. Author

Becoming a successful author isn't a breezy walk in the park; it's more like running a marathon on a scorching day without any shoes on. Indeed, from start to end, the process of writing a book and getting it published can be grueling, even for the most talented wordsmiths out there. But when you do land yourself a book deal, there's huge earning potential.
Quite frankly, the best of the best were never in it for the money. As talented storytellers, they wooed the world with their gripping narratives and made a fortune while they were at it. Take JK Rowling, for example: today known as the richest author in the world, Rowling's manuscript of the very first Harry Potter book was rejected 12 times before it was finally published in 1997, and ultimately went on to shape an entire generation.
3. Athlete

As a top-ranking athlete, you not only get to enjoy the glory, fame and titles but also make a great deal of money. Indeed, thanks to endorsement deals, championship prize money and high salaries, the greatest athletes get to take home a lot more than just trophies and awards.
To join the likes of Michael Jordan, Tiger Woods and Serena Williams, however, it takes undeniable talent and skill, while being dedicated to your chosen sport and enduring all its ups and downs could be determining factors for your success.
4. Entrepreneur

Entrepreneurs are often the makers of their own fortune. In other words, you'll rarely find a billionaire entrepreneur working for somebody else. Indeed, they paved their way to success by developing their own innovative products and services and taking the world by storm.
Take Jeff Bezos, the richest person in the world, as an example, who started off with a simple idea which he developed into a multibillion-dollar success: Amazon.
Undoubtedly, working as an entrepreneur is one of the best careers that can make you a billionaire. From tech to media and retail to healthcare, 10-digit fortunes have been forged in numerous industries. So, in order to become a successful entrepreneur, you first need to find your niche before you can build your own empire.
5. Lawyer

Practicing law is one of the best careers for incredibly high earning potential. However, while the median salary for lawyers can top $120,910 annually, this is a seemingly modest income compared to what the top dogs make. Of course, different areas in law can yield higher profits, and the most lucrative law careers that can make you a billionaire include corporate, criminal, patent, tax, real estate, and intellectual property law.
When it comes to earning big as a lawyer, a steady success rate in courts and a list of big clients are two of the most important factors. In Wichai Thongtang's case, for example, representing the former prime minister of Thailand, Thanksin Shinawatra, as well as having numerous top executives and corporations on his billing list account for a major chunk of his $2 billion fortune.
6. Real estate developer

The real estate industry is becoming an increasingly large playing field for multibillionaires. So, as property value is on the rise, real estate developers are, quite literally, building their wealth with commercial and residential development projects.
In order to win a place in the grown-up real estate table, you first need to expand your knowledge in the field. Getting experience as a real estate agent first and learning about the local market is a good way to tap into this lucrative industry.
In fact, the world's richest real estate tycoon, Hui Ka Yan, started his career by purchasing low-price properties across China, before gradually moving on to bigger ventures. Currently, his company boasts over 800 projects under its belt, earning him nearly $3 billion in personal profits.
7. Surgeon

Becoming a surgeon is as demanding as it is rewarding. Although it might take years of intensive training to attain the title, your efforts are rewarded with a hefty salary as well as the skills to save lives.
The best of the best, however, make a lot more than the average surgeon in their field. Outside the operating theater, surgeons devote their time in conducting innovative research and developing groundbreaking medical treatments. For some, this noble cause can prove to be a great source of wealth — case in point: Dr Patrick Soon Shiong, a pioneer of cancer treatment and the richest surgeon in the world.
8. Inventor

Inventors are known for their sweeping imagination and innovative ideas. But while many of those ideas can be groundbreaking, getting them to the mainstream market can be quite a challenge. The ones that do make it, however, could earn you monumental profits in royalties.
The most successful inventors do not only pioneer new products; they also know how to market them effectively to the public. Take the man behind the Dual Cyclone bagless vacuum cleaner as an example, James Dyson. After struggling to get his invention out in the UK market, his winning slogan "Say goodbye to the bag" helped it become the fastest-selling vacuum cleaner.
9. Hedge fund manager

The stock market is an important part of the economy, and it can also be an important source of income — especially if you're a hedge fund manager. This job entails finding investors and tracking down investment opportunities within financial markets, all the while analyzing the ever-changing stock market trends. In George Soros's case, he made billions by betting on global micro-trends and even managed to make $10 billion in just one day in 1992.
In order to succeed in this career, you're usually required to put in long hours, and create competitive investment strategies and solid marketing plans. In return, hedge fund managers charge their clients a management fee and get a good chunk of the annual profits made by these hedge funds.
10. Accountant

Accounting, indeed, is a lucrative career path, with salaries well above the general median average. So, as the economy continues to grow, the need for auditors is steadily on the rise, making accounting one of the most profitable occupations out there.
However, if you want to rank as a top-earner in the field, you'll need to make even smarter moves. Generally, accountants with specializations and higher education certificates have a competitive advantage. However, the wealthiest accountants, such as the likes of Denise Coates and Arthur Blank, have taken even greater leaps to secure their wealth by pursuing other ventures and using their skills to their financial advantage.
11. Professional entertainer

As a professional entertainer, your talents will range from singing, comedy, presenting or all of the above. From doing stand-up to hosting TV shows and going on world concert tours, the life of a professional entertainer can be equally glamorous and lucrative.
The road to success might be long, but those that break into fame can make a fortune while living the good life. Of course, the best avenue to take in order to make it big is Hollywood, as Oprah Winfrey, Jay-Z and Kylie Jenner would also have you believe.
12. Investor

Investing is one of the most distinct billionaire jobs. Indeed, working in the investment and finance industry has the potential to earn you big bucks. Often building their fortune as hedge fund managers, investors use interest payments on bonds and stock dividends as their main source of income. In most cases, their investments are also traded on the stock market, allowing their value to rise or fall.
The richest investor and third wealthiest man in the world, Warren Buffet, built his empire purely on stocks, attributing his strategy to Benjamin Graham's idea of intrinsic value — in other words, investing in assets that have the potential for large growth. Quite evidently, his preferred strategy seems to work!
13. Executive

Executive roles can range from CEO, CFO, CMO, CTO to COO. While these roles are different in nature, they all classify as billionaire jobs. Indeed, holding an executive position within a company is a step in the right direction when it comes to building your wealth.
Of course, with great power also comes great responsibility, as you need to be able to meet the demands and expectations to keep a company running like clockwork. In the cases of Facebook's COO Sheryl Sandberg, Quibi's CEO Meg Whitman and Unilever's CMCO Keith Weed, their leadership has led to their respective companies' success and growth, while also earning them a large income.
14. Insurance agent

The insurance business is an unquestionably profitable industry that has produced quite a few billionaires. In fact, in the US, the industry cashed in $1.22 trillion in net premiums in 2018 alone. So, as the economy continues to grow further, the insurance market grows with it.
However, in order to join the exclusive billionaires' club, simply selling insurance won't cut it. If you want to take a page out of the world's richest insurance moguls, their wealth was built on the insurance companies that they founded or purchased themselves. So, while becoming an insurance agent is an excellent start, you'll need to take bigger leaps in the industry to generate your wealth.
15. Engineer

When it comes to jobs that make you a billionaire, engineering is one of the best careers out there. In fact, out of the top richest people in the world, half of them hold engineering degrees, including Jeff Bezos, Carlos Slim Helú and Larry Page. And while electrical engineering and computer science seem to be the most popular choices among the wealthiest in the world, civil, mechanical and chemical engineering are also runners-up.
Becoming an engineer, then, seems to be a pretty smart move, and with the demand for engineers steadily on the rise, there's a very large salary potential that you could use to your advantage.
16. Fashion designer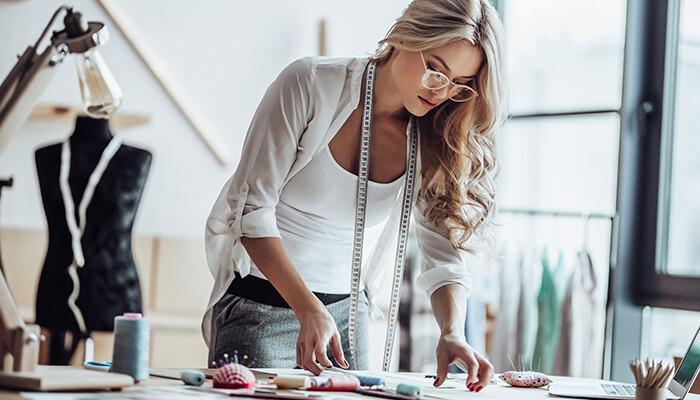 If you've got a good eye and an artistic personality, then becoming a fashion designer could bring in some serious money. With the likes of Giorgio Armani and Ralph Lauren making the list of Forbes Billionaires in 2022, it's definitely a possibility.
To be successful in this job, you'll need great attention to detail skills, as well as knowledge of current fashion trends. And, while the latter is important, you need to have your own ideas, too — something unique that will make you stand out and get noticed by the right people. That's how you'll make it big and (potentially) become the next billionaire on the list.
17. Online store owner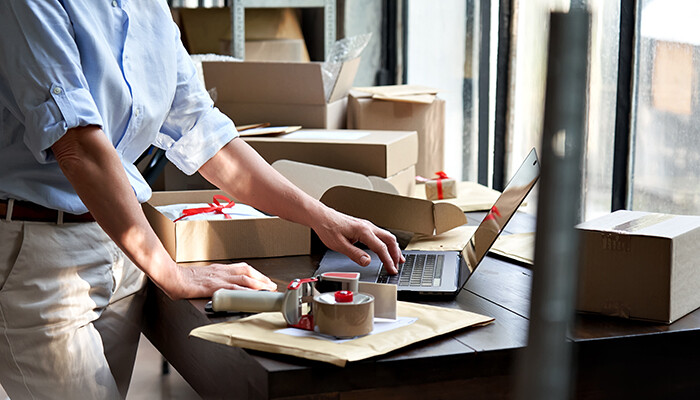 With the high street slowly dying out, online stores are booming. Online retailers made approximately $5.2 trillion worldwide in 2021, with it being estimated that almost a quarter of sales will be made online by 2026. So, if you've been thinking of creating an online retail store, now is the time to start.
There are so many avenues you could go down. From selling clothing to home décor, there's an almost never-ending list of things people are looking to buy online. If you have a unique or niche idea, get the wheels in motion and, before you know it, you could be the next Jeff Bezos, who started selling only books!
18. Tech founder

Have you always been interested in the inner workings of computers, wondering how things work and building things from scratch using coding? If so, you could end up creating something that makes you a billionaire.
Tech genius Bill Gates, the Harvard University dropout, created his first software program at only 13, so it's never too early or late to start. To be successful, you'll need to improve your programming skills and get to work creating something. You'll also need a great attention to detail, as a tiny mistake can stop the whole system from functioning.
19. Artist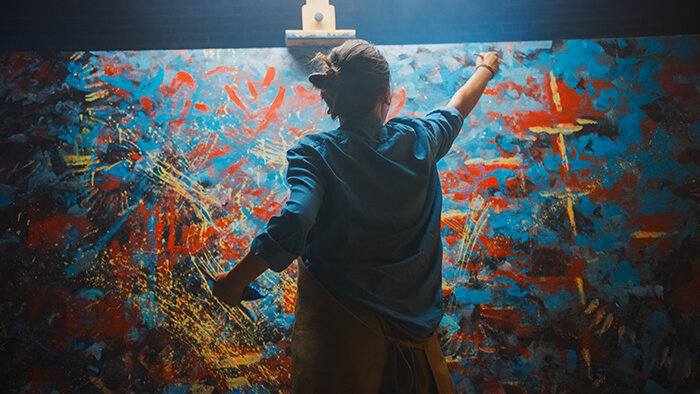 You might be used to hearing the term "struggling artist", but that's not always the case. Some artists make it big, like America's Ed Ruscha, who has a net worth of $1.2 billion. Ruscha's work was influenced by the Pop Art movement in the 60s and, surprisingly, most of his work features text instead of images. In fact, his most expensive painting Hurting the Word Radio #2 sold for over $52 million dollars.
Obviously, to become an artist, you need to have good attention to detail and creative thinking skills. Experience working with different materials, be it oil, acrylic or watercolor, would be helpful too. As you experiment, you'll eventually find your calling and discover your passion — and hopefully make the big bucks while you do it.
20. Actor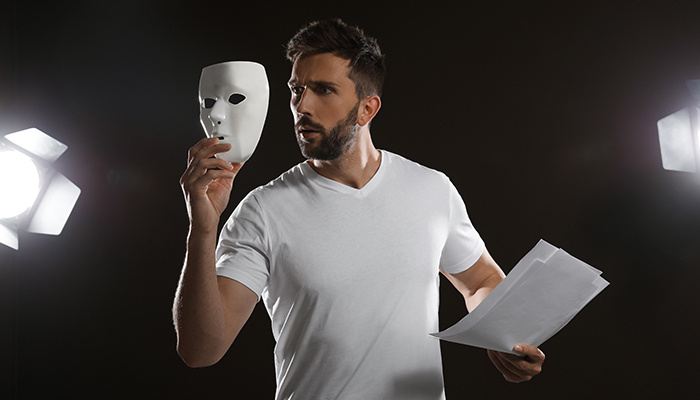 There's no ambiguity when it comes to this role. Actors audition for roles and star in Hollywood blockbusters. Sometimes, these roles can take years of preparation, and the movies go on to win prestigious awards, which ultimately brings in more work for the actors starring in them. There's no surprise, then, that some actors achieve billionaire status.
If you're interested in becoming an actor, try to get as much work experience as you can by auditioning and starring in local shows first. Once you've got a bit of experience under your belt, begin auditioning for bigger parts and consider taking acting classes to give a boost to your skills.
Final thoughts
Money and success are far more achievable in some professions than others. As the world economy continues to grow, certain industries are following the lead and creating lucrative career opportunities for many professionals. Quite frankly, there are certain jobs that will make you a billionaire.
At the same time, a job title is not a guarantee for wealth. Indeed, it takes a lot more than that to break into the billionaire, or even millionaire, league.
Along with talent, innovative ideas and an entrepreneurial mindset, you'll also need perseverance, determination and drive. From there on, all it takes is making the right moves in your chosen profession to earn you the billionaire title.
Join the discussion! Can you think of any other jobs that can make you a billionaire? Share your thoughts with us in the comments section below!
Originally published on February 17, 2020. Updated by Hayley Ramsey.