While accounting may not represent the most exciting career choice in the world, there's no doubting that it's definitely one of the most lucrative. If you have a head for numbers and enjoy the corporate lifestyle, then what accounting lacks in adventure, it more than makes up for in solidity and career opportunity.
The big dilemma, however, is where do you start? Where do you pursue your dream accounting career? Do you stay at home or do you move abroad? And if so, where?
With these questions in mind, we've done the research for you and put together a list of the 15 best countries with the highest salaries for accountants. This is what we found.
15. Norway

Average salary: kr396,771 ($40,038)
Primary accounting standard: IFRS
Renowned for its famous fjords and the Northern Lights, Norway makes the list of the highest-paying countries for accountants. You could be spending your days crunching numbers and your evenings hiking in beautiful landscapes. Sounds wonderful, right?
If you're interested in packing up and moving to Norway, you'll need to have an IPD and CPD to be able to work there. You could also consider joining the Den norske Revisorforening (Norwegian Institute of Public Accountants) if you're considering joining a professional body to boost your credibility and obtain your CPD qualification.
14. Canada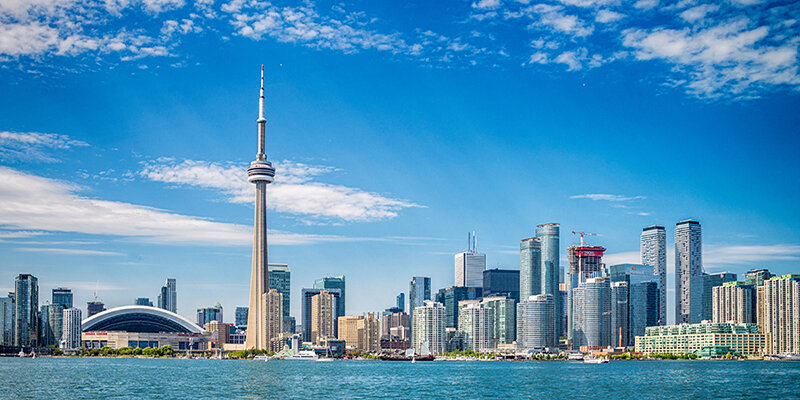 Average salary: C$54,173 ($40,600)
Primary accounting standard: IFRS
As one of the most popular countries to move to, Canada has consistently been rated highly for its safety, quality of life and progress. Accountants are also highly sought after in the country, with an expected 79,600 jobs expected to become available.
To work as an accountant in Canada, you'll need to complete a degree and professional training program in the field of accounting that's approved by the provincial Institute of Chartered Accountants. You'll also need either 2 years or 30 months of on-the-job training and a membership to the Institute of Chartered Accountants when you've completed the Uniform Evaluation.
13. Monaco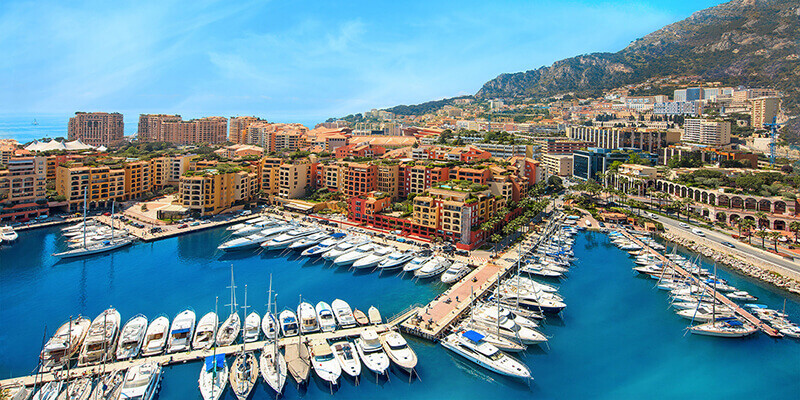 Average salary: €38,180 ($41,096)
Primary accounting standard: No information available
Despite its limited size (only Vatican City is smaller), Monaco — playground to some of the world's wealthiest people — is another important financial location. Due to its low constraints on business, it's another popular tax haven for registered companies.
Monaco is now also a major banking center, with the private banking, wealth and asset management divisions of some of the world's top banks taking a particular interest in the area. This, in turn, means that there's plenty of valuation work for accountants, while the glitz and glamor of Monaco's luxurious surroundings make it an appealing place to relocate.
12. Australia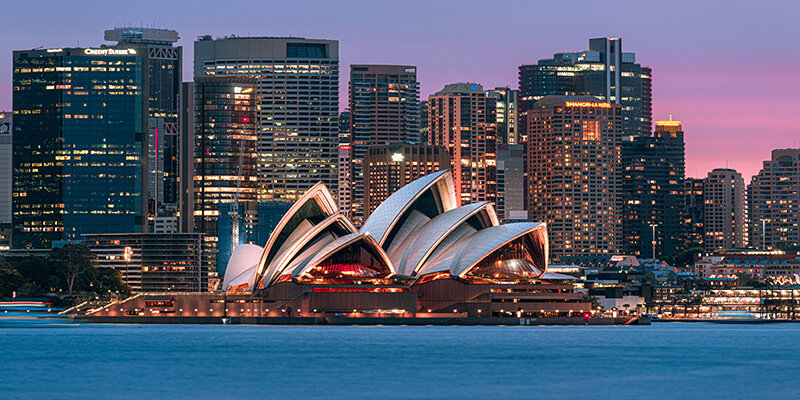 Average annual salary: A$60,308 ($42,676)
Primary accounting standard: IFRS
Australia is a great option if you're considering working as an accountant in a different country. In fact, Australia is calling out for accountants, as the role is on the list of skilled workers they need in the country. This means that obtaining the relevant visa will be much easier if you have the skills and experience in accountancy. So, if you're looking for a country with warm winters and beautiful beaches, this could be the one for you.
To work in Australia, you'll need to have a bachelor's degree or at least five years' relevant experience. You'll also need to complete a CPA exam. Deloitte runs a global internship program, including one in Australia, so make sure to look into any internship and job vacancies they have while you're researching.
11. Austria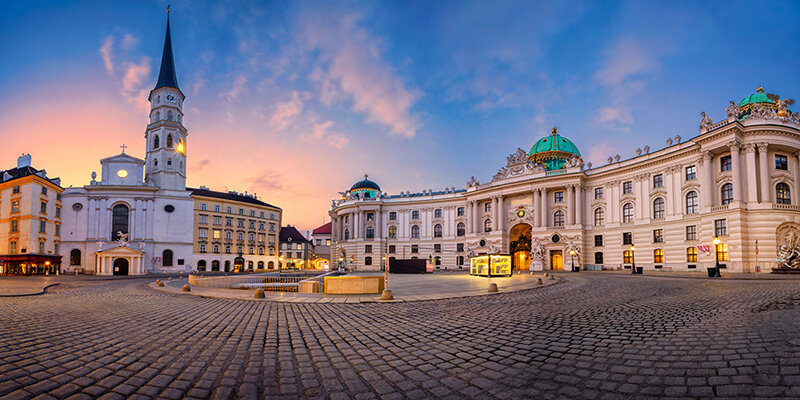 Average salary: €40,371 ($43,469)
Primary accounting standard: IFRS
As one of Central Europe's most financially stable countries, Austria is a prime destination for an accountant; given its location and proximity to key financial clients in Switzerland and Germany, it's also a smart career move.
You'll likely need a strong working knowledge of German before you make the move, while you'll also need to be a member of the Institut Österreichischer Wirtschaftsprüfer in order to practice as a CPA.
10. Belgium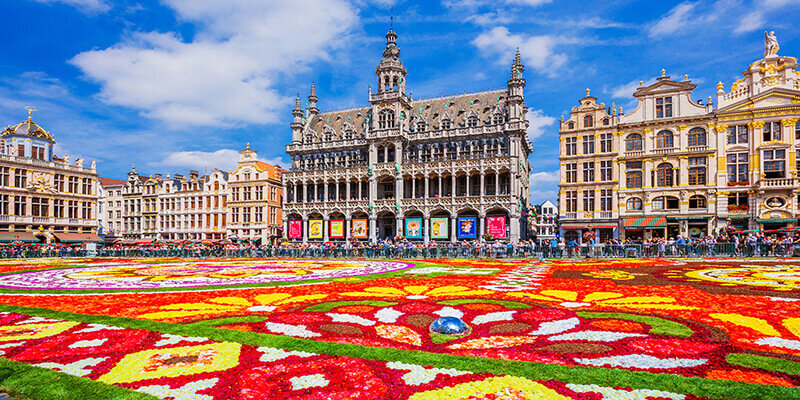 Average annual salary: €39,963 ($43,538)
Primary accounting standard: IFRS
Belgium, which borders Germany, Luxembourg and the Netherlands, is another high-paying country for accountants. Most known for their decadent chocolate, waffles and beer, they're also known for the high quality of living and their diverse and open population.
To become an accountant in Belgium, you need to become a member of the ITAA (formerly known as IEC-IAB). You'll need a university level degree (or higher) that is recognized by the Flemish, French or German-speaking community, a three-year internship at the institute, or at least seven years of practical experience. The Big Four accountancy firms (Deloitte, Ernst & Young, PwC and KPMG) also operate in Brussels, so it's a great place to start.
9. British Virgin Islands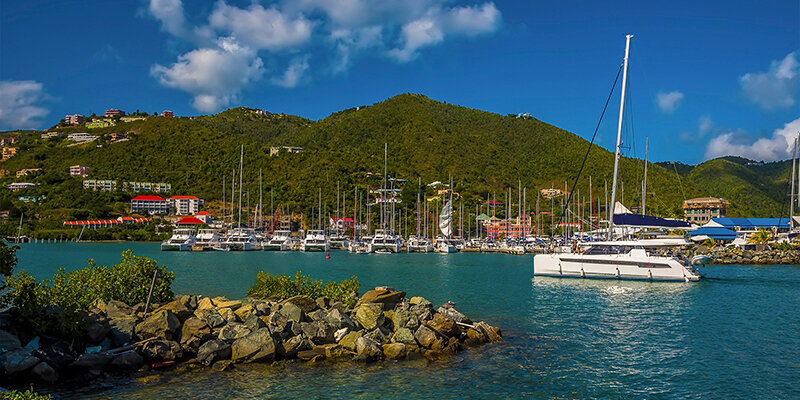 Average salary: $47,532
Primary accounting standard: IFRS
As a small paradise island in the middle of the Caribbean Sea, few workplaces are as desirable as the British Virgin Islands. With a population of just over 30,000, it's a world away from the traditional metropolitan finance hubs of Europe, Asia and the US.
Despite its holiday vibes, though, the BVI are a significant port of operations in the financial world; as a so-called tax haven, thousands of offshore entities are registered there, ensuring there is plenty of work available for accountants and lawyers.
8. Japan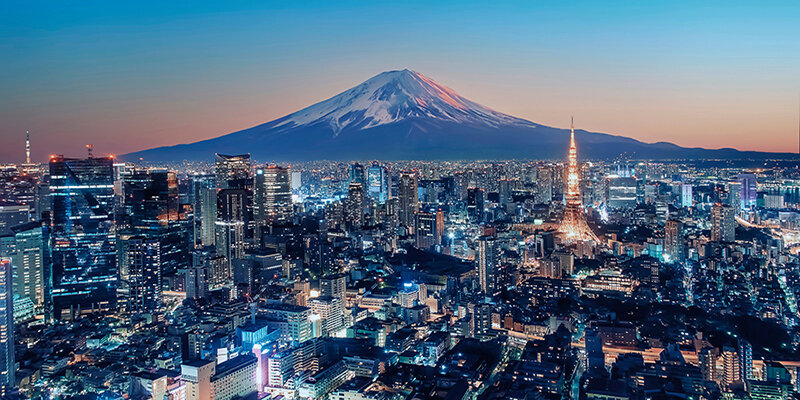 Average salary: ¥7,098,195 ($53,606)
Primary accounting standard: IFRS, JMIS, US GAAP, Japanese GAAP
With a reputation as a strongly business-oriented culture, it's no surprise that Japan makes an appearance on this list; the financial and professional services sector is a key driver in the country's economy.
If you're relocating to Japan as a foreign national, then your English language skills will be highly sought-after, although you will also need a good working knowledge of Japanese. In order to register as a licensed practitioner under the Japanese Institute of Certified Public Accountants, you'll need to sit several exams, all of which are in the host language.
7. China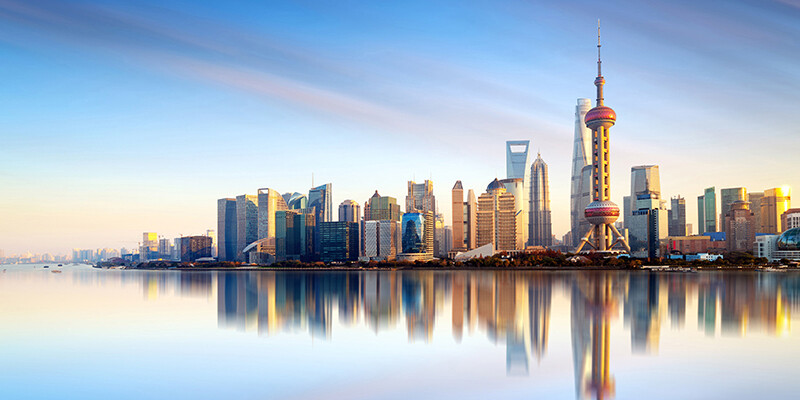 Average salary: ¥362,000 ($53,627)
Primary accounting standard: CAS (Chinese Accounting Standards), Chinese GAAP
As one of the most rapidly growing economies in the world, China is a great option for those working in accountancy. In fact, China and Hong Kong have had annual economic growth of 10% for the past three decades, meaning their output has roughly doubled every seven years. However, there's still a shortage of certified accountants in the country, meaning the Ministry of Finance and the Chinese Institute of Certified Public Accountants are trying to attract top talent.
To work in China, you'll need a "Z" visa, which is initially for 30 days, but this can be extended by an employer for the duration of your contract. You'll also need a bachelor's degree (or higher) and the CICPA (or equivalent) qualification.
6. Iceland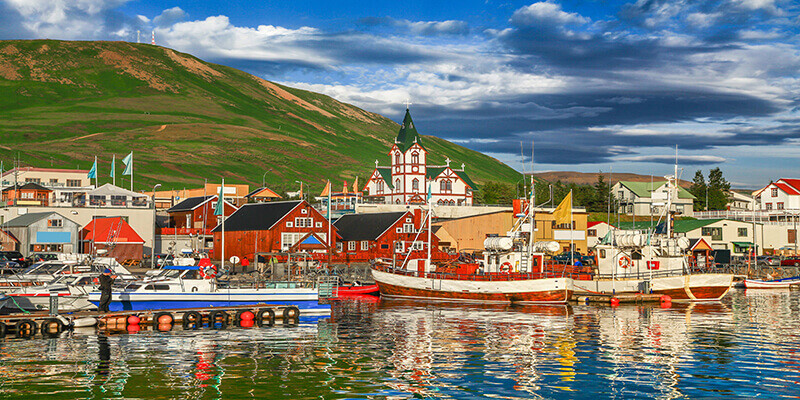 Average salary: kr8,596,939 ($60,546)
Primary accounting standard: IFRS
As one of the highest-paying countries in the world, Iceland is a great place to take your accounting career — provided, of course, that you can handle the harsh winters and sense of isolation.
Despite its small size and remote location, all the major accounting players have offices there, as well as established local practices across the island. As in most international accounting firms, you should be able to get by in English, although in order to practice as a licensed accountant, you will need to become a member of the national regulatory body, the Félag Löggiltra Endurskodenda.
5. Luxembourg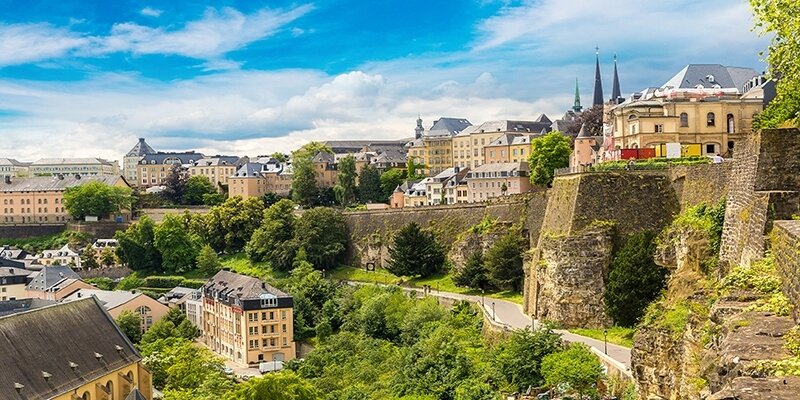 Average salary: €57,000 ($61,365)
Primary accounting standard: IFRS
Given the lucrative nature of the finance industry in Luxembourg, it's perhaps surprising that the Grand Duchy is so low down on this list. Accountants can still do very well for themselves, though, with the country hosting several European Union institutions alongside its many banking clients.
Licensed accountants from elsewhere within the European Economic Area (including Switzerland) are permitted to practice in Luxembourg, although sole practitioners and business owners must notify the government. Any knowledge of French, German or Dutch is also considered a bonus.
4. United States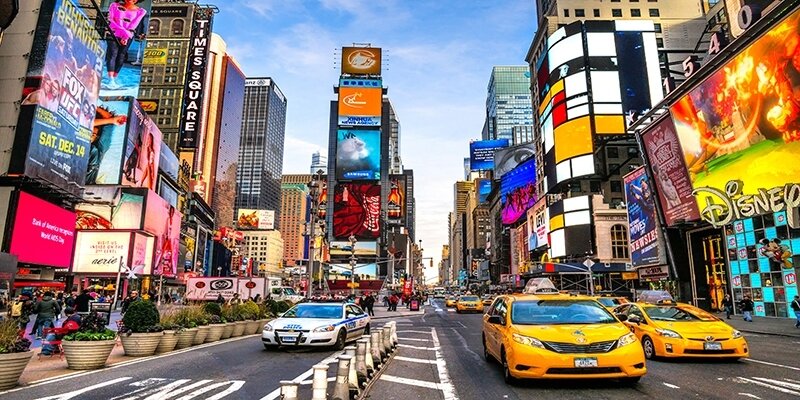 Average salary: $77,250
Primary accounting standard: US GAAP (IFRS permissible for foreign listed companies)
If you already live in the US, then chances are you don't need to look elsewhere.
Chartered accountants, known in the States as Certified Public Accountants, are among the highest-paid in the world. It's a profession that's in demand, too, with approximately 81,800 jobs estimated to open up by 2031, according to the Bureau of Labor Statistics.
All of this is good news for domestic number-crunchers, as well as those who are considering relocating to the US, especially if you're planning to work in California, New York, Texas, Florida or Pennsylvania — the states with the highest employment levels for accountants.
You'll need a bachelor's degree in accounting or a relevant field if you want to follow the CPA route, as well as pass the four-part CPA exam, while internships are a great way to get your foot in the door at a good firm such as the program offered at PwC.
3. Bermuda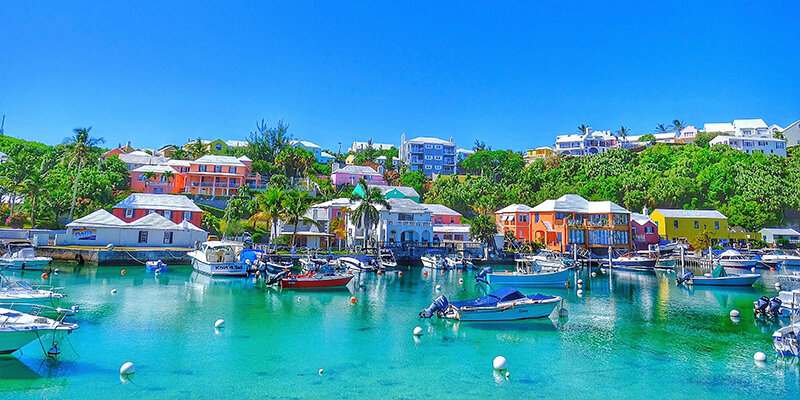 Average salary: $85,070
Primary accounting standard: IFRS (other standards are permitted)
Another British Overseas Territory, Bermuda — located in the North Atlantic Ocean, some 600 miles east of North Carolina — has a population of just over 70,000 people. Aside from its unpredictable weather, though, the country is perhaps best known for its role as an international tax haven (Bermudan companies do not pay corporate income tax).
Like the BVI, this offshore industry means that there are plenty of career opportunities — and plenty of money to be made, too, with many large accounting and professional services firms setting up operations there.
2. Switzerland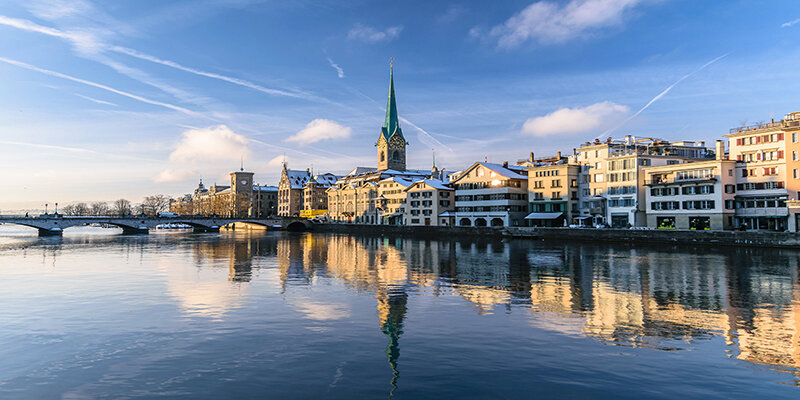 Average salary: CHF96,250 ($103,970)
Primary accounting standard: IFRS (other standards are permitted)
As one of the most important financial locations in the world, it's little surprise that Switzerland is ranked so highly on this list. With an economy that is built upon finance, banking and professional services, Switzerland is one of the most highly sought-after destinations for accountants.
Depending on where you choose to relocate in Switzerland, you'll need to brush up on your language skills (German, French and Italian are all widely spoken). According to the International Federation of Accountants, though, only auditors are subject to regulatory scrutiny.
1. Cayman Islands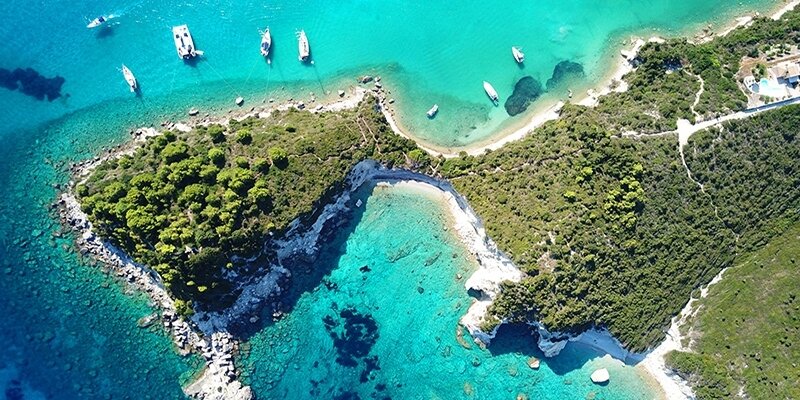 Average salary: CI$150,000 ($182,929)
Primary accounting standard: IFRS (other standards are permitted)
Although there are several jurisdictions on this list designated as tax havens, the largest — and highest-paying for accountants — is the Cayman Islands. Yet another British Overseas Territory, the Islands — located just south of Cuba and the Dominican Republic — host a population of nearly 65,000, with the majority based in the capital George Town.
Many international businesses and wealthy individuals are registered or have their assets listed there, with trillions of dollars' worth of liabilities passing through the island. Naturally, given the nature of the business done there and the figures involved, there's plenty of money to be made for chartered accountants.
Final thoughts
Of course, there's more to consider when moving abroad than simply money. You also need to consider how it will benefit your career and if it's compatible with your personal life. But if you're looking to introduce a little adventure into your accounting career, then these locations will at the very least ensure you're well recompensed in one of the top-paying industries.
What about you? Where would you like to work? Let us know in the comments below.
Originally published on December 2, 2014. Updated by Hayley Ramsey.