Only a fraction of the world's 1600 millionaires and billionaires identify themselves as members of the 'queer' community. According to Forbes, only 0.4% are openly gay, lesbian or transgender. Many of these highly successful and hyper-wealthy people have publicly shared their sexual identity, just to give an example of courage to other people who are afraid to come out of the closet and discuss their sexuality, and let them know that they are not alone.
Check out the list below to figure out the top 10 super-wealthy and highly successful LGTB entrepreneurs in the world:
David Geffen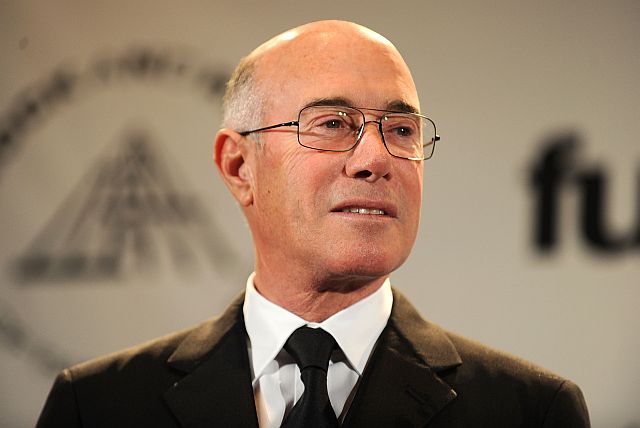 Geffen started his career sorting mail at a talent agency and then launched Asylum Records and Geffen Records, kick starting the careers of bands such as Guns N' Roses, Eagles and Aerosmith. He co-founded the DreamWorks movie studio and he currently owns roughly $1 billion worth of Apple stocks. The net worth of the media mogul currently amounts to $6.1 bn.
Jon Stryker
The renowned architect and activist's company makes almost $9 billion by selling medical equipment and devices across the world as the head of Stryker Corps. He strongly supports gay right campaigns by offering generous financial support to related initiatives. His net worth is $1.8 bn.
Jennifer Pritzker
Formerly known as James Pritzker, the CEO of Chicago-based wealth management firm Tawani Enterprises is worth $1.87 billion and is the first and only transgender billionaire in the world.
Domenico Dolce
Domenico Dolce is one half of luxury fashion brand Dolce & Gabbana which was co-founded and co-owned by Domenico Dolce and Stefano Gabbana who used to be a couple in the past besides being partners.   He is worth $1.65 billion.
Stefano Gabbana
Gabbana has carved himself a niche in the fashion industry and since he has co-founded Dolce & Gabbana with his "other half" Domenico Dolce in 1980. Their brand has become one of the most powerful and glamorous fashion names in the world. His net worth amounts to $1.65 billion.
Peter Thiel
The 46-year old PayPal cofounder and Facebook's first professional investor, has a net worth estimated to be $2.2 billion.  According to the New Yorker, he first came out to his friends in 2003 and has supported the LGBT group GOProud. 
Michael Kors
The fashion tycoon is famous for its womenswear company that became public in 2011. Kors wouldn't have become successful if he hadn't faced setbacks in his entrepreneurial life. In 1993, Kors saw his business going bankrupt, but later on his participation in the television show Project Runway as a judge helped him join the club of billionaires with a net worth of $1 bn.
Chris Hughes
This guy is one of the five partners who co-founded Facebook. He was a roommate of Mark Zuckerburg and served as a coder and programmer of the earliest form of the popular social media network. He is now the editor-in-chief of the New Republic magazine. The 31-year old entrepreneur has earned a net worth of $800 million.
Jann Wenner
The University of California dropout is the co-founder and publisher of the bi-weekly magazine, Rolling Stone, the ultimate source for music and popular culture, which dominates American journalism. He also owns the Men's journal and the US Weekly magazines. According to reports, in 1995 he divorced his wife to start dating men. His net worth is now $700 million.
Tim Cook
The CEO of Apple is the latest addition in the list of the most successful LGTB entrepreneurs, as he publicly revealed his sexual orientation in Businessweek last October, stating that he's proud to be gay. His net worth is over $400 million.
This list of successful and wealthy LGTB entrepreneurs could go on and on. Most of these people have made all their wealth on their own and have never been affected by the negative social stigma associated with their status as gay people.