Despite losing its economic superpower status following World War II, the UK continues to be a beacon of prosperity on the international stage and remains one of the largest economies in the world. Even following the Brexit chaos, the country is still the home of wealth generation and a key destination for the affluent.
As of November 2019, there are 54 billionaires in the UK, and these men and women have created their fortune in a diverse array of industries, from energy to chemicals and beyond. Interestingly, some of the nation's top billionaires are foreign-born or first-generation Britons, originating from places like Russia and India.
So, who are these billionaires? Who are in the top 10?
Well, the Sunday Times put together a list of the richest people in the UK, and we've compiled a breakdown of wealthiest top 10 living in the country. Some of these names are new, while others have been on the list for many years. Either way, you'll probably be surprised when you comb through the data.
10. Mikhail Fridman

via Financial Times
Source of wealth: Industry
Age: 55
Net worth: £10.9 billion ($14.2 billion)
The Russian-born Mikhail Fridman is the co-founder of Alfa-Group, one of the largest privately owned multinational conglomerates in Europe, with interests in energy, banking, insurance, retail trade, telecommunications and utilities. Fridman, who holds dual citizenship with Russia and Israel, has been under the spotlight as of late for his connections to the Kremlin and President Vladimir Putin.
9. Roman Abramovich

via The Moscow Times
Source of wealth: Oil and industry
Age: 53
Net worth: £11.2 billion ($14.6 billion)
Like Fridman, Roman Abramovich was also born in Russia and holds dual citizenship with Israel. He is the owner of Millhouse Capital and Evraz, as well as a major shareholder of Norilsk Nickel, but the entrepreneur and investor is perhaps best known for owning the Premier League's Chelsea football team and the world's second-largest superyacht, Eclipse, with an estimated $500 million price tag.
8. Alisher Usmanov

via Financial Times
Source of wealth: Mining and investment
Age: 66
Net worth: £11.3 billion ($14.7 billion)
Uzbekistan-born billionaire Alisher Usmanov made his vast fortune through metal and mining operations and substantial investments in Apple, telecom giant MegaFon and tech giant Mail.Ru Group. He's used his enormous wealth to buy a one-fifth stake in Premier League's Arsenal FC, as well as invest in the International Fencing Federation (he is a former fencer). Usmanov has also delved into philanthropy, donating millions to art groups, sports charities and scientific organisations.
7. Charlene de Carvalho-Heineken and Michel de Carvalho

via The Times
Source of wealth: Inheritance, banking and brewing
Age: 65 and 75
Net worth: £12 billion ($15.7 billion)
Charlene de Carvalho-Heineken inherited a 25% stake in the beer juggernaut Heineken in 2002 from her late father Freddy Heineken, who served as CEO of the Dutch company. Her husband Michel is an investment banker and holds a supervisory position at the company.
6. Kirsten and Jörn Rausing

via The Times and IAS
Source of wealth: Inheritance and investment
Age: 67 and 59
Net worth: £12.3 billion ($16.1 billion)
Kirsten and Jörn Rausing are the grandchildren of the late Swedish industrialist Ruben Rausing, the founder of liquid food packaging company Tetra Pak. Along with their brother Finn, they sit on the board of Tetra Laval. Kirsten, meanwhile, is an avid horse breeder, and her brother Jörn also own a share of British online supermarket Ocado.
5. Sir James Dyson and Family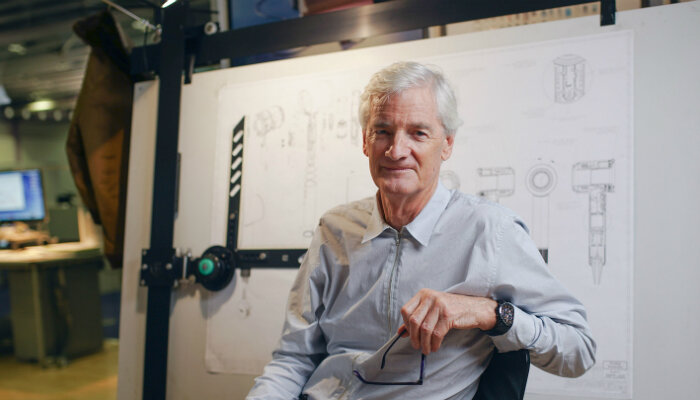 via Financial Times
Source of wealth: Household goods and technology
Age: 72
Net worth: £12.6 ($16.4 billion)
Inventor and industrial designer Sir James Dyson is the founder and CEO of Dyson Ltd. He is perhaps best known for inventing the Dual Cyclone bagless vacuum cleaner after being incredibly perturbed by his family's contraption. His more than 60 consumer products generated nearly $6 billion in sales last year alone.
4. Sir Leonard Blavatnik

via Medium
Source of wealth: Investment, media and music
Age: 62
Net worth: £14.4 billion ($18.8 billion)
Sir Leonard Blavatnik's ascent to billionaire status has been described by international media as 'meteoric'. The Harvard-educated businessman, investor and philanthropist's fortune was made through diversified investments in multiple companies through Access Industries, his conglomerate giant. He is mostly known as a financial backer of motion pictures through Access Entertainment, whose affiliate acquired Warner Music Group. Like others on the list, he has gained notoriety for being involved in a probe, because his business associate is Ukrainian-born Russian oligarch Viktor Vekselberg, who is close to Putin.
3. Sir Jim Ratcliffe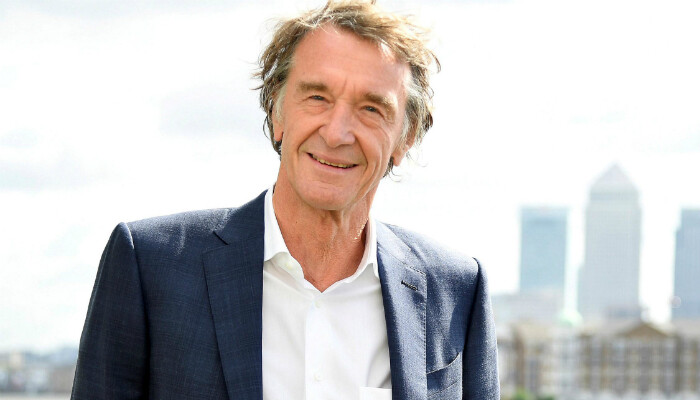 via The Times
Source of wealth: Chemicals
Age: 67
Net worth: £18.2 billion ($23.8 billion)
Sir Jim Ratcliffe started his career as a chemical engineer. He later went on to become a financier and industrialist when he founded chemical giant Ineos Group in 1998, in which he still serves as chairman and majority owner. The company generates about $80 billion in revenues. Ratcliffe generated some controversy for planning to leave the UK and move to Monaco for tax reasons.
2. David and Simon Reuben

via Bloomberg
Source of wealth: Internet and property
Age: 78–79 and 75–76
Net worth: £18.7 billion ($24.4 billion)
Brothers David and Simon Reuben were born in Bombay, British India, but they were raised in the UK. They were deeply involved in business at a young age: David traded scrap metals, and Simon imported carpets and invested in real estate. They eventually launched Trans-World Metals, a metals trader that invested in Russia and Kazakhstan at the height of their respective metal boom in the 1990s. In recent years, the billionaire brothers have concentrated on international commercial real estate in the UK, Europe and the Asia-Pacific.
1. Srichand and Gopichand Hinduja and Family

via The Economic Times
Source of wealth: Finance and industry
Age: 84 and 79
Net worth: £22 billion ($28.7 billion)
Although the siblings made most of their fortune in Britain, Srichand and Gopichand Hinduja are relocating to India to help forge a closer trading relationship between the two countries. The Hinduja family owns the Hinduja Group, which controls more than 50 companies that are concentrated in finance, automotive services, energy, telecommunications and media. These companies are located in several foreign markets, including China, India, the UK, Switzerland and the UAE. In the end, the two brothers share the distinction of the richest person in the UK.
[Prodcut #77]
In recent years, prosperity has gotten a bad reputation; millions of people everywhere bash the wealthiest of individuals and families worldwide. At the same time, just as many people will champion the wealthiest men and women – British, American or Chinese – who have made positive contributions to the UK in the form of satisfying consumer demand or helping the most vulnerable in our world.
There is no doubt that many Britons may have consternation about Charlene de Carvalho-Heineken inheriting $20 billion. But whatever your opinion is of her, her contributions to philanthropic endeavours assist all sorts of good causes, and her overall investments help keep businesses open and workers employed.
Are you surprised to see any of these names on the list of richest people in the UK, or shocked others didn't make it? Let us know in the comments section below.
---
This article is an updated version of an earlier article originally published on 17 February 2015.
Currency conversions are based on rates supplied by XE.com on 3 February 2020.