Despite losing its economic superpower status following World War II, the UK continues to be a beacon of prosperity on the international stage and remains one of the largest economies in the world.
As of May 2023, there are 177 billionaires in the UK, and these men and women have created their fortune in a diverse array of industries, from energy to chemicals, and beyond.
So, who are these billionaires?
Well, we've compiled a breakdown of the wealthiest people in the UK based on the Forbes Billionaires list. Some of these names are new, while others have been on the list for many years. Either way, you'll probably be surprised when you comb through the data!
10. Anthony Bamford and family

Dave Adams via Flickr (CC BY-NC-SA 2.0)
Net worth: $6.3 billion
Forbes ranking: #405
Lord Anthony Bamford and his family are the owners of J C Bamford, a British multinational construction equipment manufacturer. JCB was founded in 1945 by Anthony's father, Joseph, and currently brings in around $5 billion in revenue each year.
Outside of work, the JCB chairman is known for his generous donations to the UK Conservative Party, as well as the £100,000 ($148,000) donation he made to support the pro-Brexit "Vote Leave" campaign back in 2016.
Bamford is also known for being a car lover and having a car collection with an estimated value that exceeds £260 million ($321 million).
9. Simon Reuben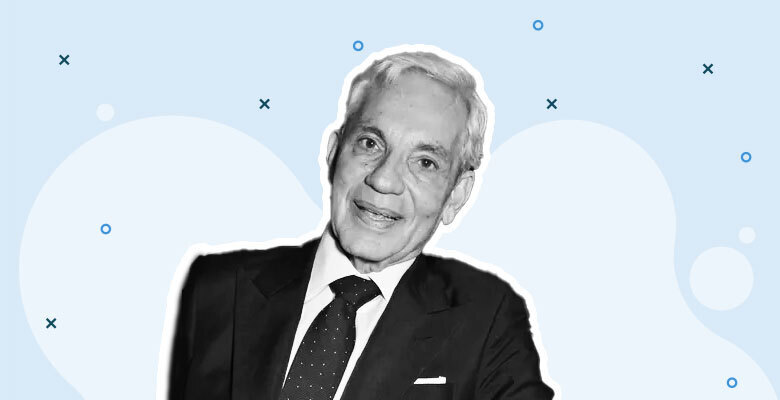 Forbes
Net worth: $6.5 billion
Forbes ranking: #390
Simon Reuben was born in Bombay, British India and raised in the UK. Much like his older brother David, Simon was deeply involved in business at a young age: he imported carpets and invested in real estate, while his brother traded scrap metals. Unlike his older brother, though, who finished college, Simon never pursued further education.
The two eventually launched Trans-World Metals together, a metals trader that invested in Russia and Kazakhstan at the height of their respective metal boom in the 1990s.
Today, Simon and David concentrate on international commercial real estate.
8. David Reuben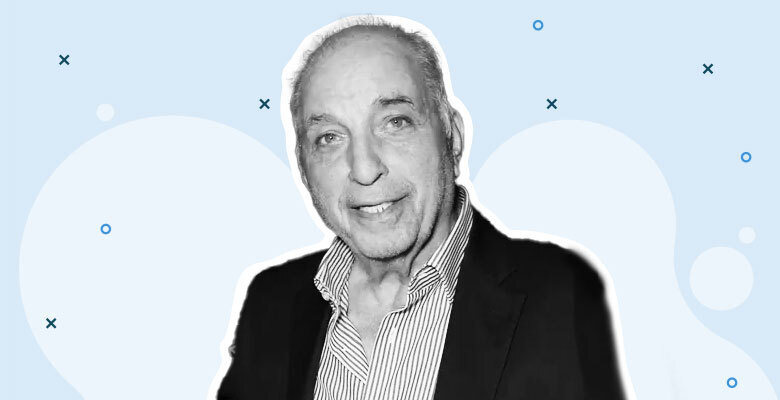 Forbes
Net worth: $6.5 billion
Forbes ranking: #390
David Reuben built his way to the top from zero, alongside his brother Simon. According to David's son, his father's financial situation was so dire that he couldn't afford to pay for dinners when he first met his wife. It was Jamie's mom, Debra, who was doing that.
Today, David and his brother are worth $6.5 billion each, after selling all their Russian assets and shifting their focus on business activities primarily in the UK property market.
The spirit of brotherhood and solidarity remain the foundation on which David and Simon Reuben and their family's success lies. "They finish each other's sentences," some have said of the entrepreneurial duo!
7. Christopher Hohn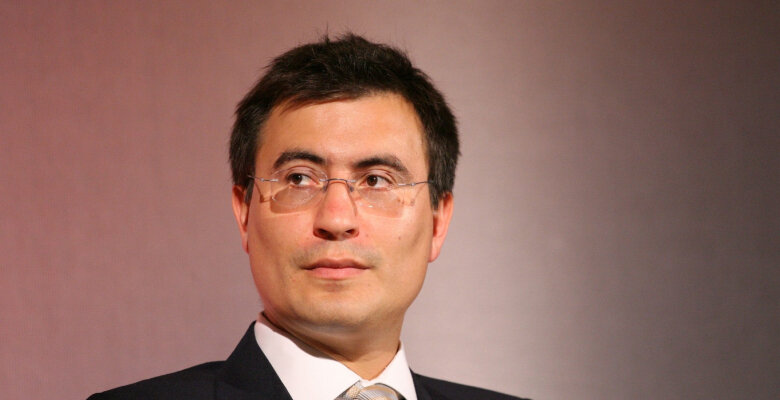 The Telegraph
Net worth: $6.7 billion
Forbes ranking: #365
Harvard Business School alumnus Sir Christopher Hohn is a billionaire hedge fund manager and activist investor.
After graduating in 1993 among the top 5% of all graduates, he worked at private equity group Apax Partners and then at Perry Capital. Ten years later, in 2003, he set up The Children's Investment Fund, which donated regularly to the TCI Fund Foundation, cofounded by Hohn and his former wife Jamie. Headquartered in London, the philanthropic organization's mission is to improve the lives of poor and vulnerable children.
In 2014, Hohn and Jamie went through what was dubbed "Britain's most expensive divorce", with Hohn being ordered to pay Jamie $530 million.
6. Denise Coates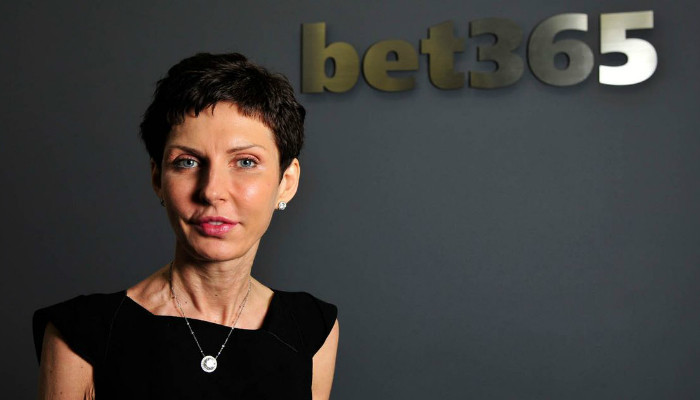 The Mirror
Net worth: $6.8 billion
Forbes ranking: #352
Heard of the online gambling group Bet365? Denise Coates is the Group's founder, majority shareholder and joint-chief executive alongside her brother John.
The company, which currently employs more than 5,500 people, began in the year 2000 in a portable building, where Denise developed her sports betting platform. A little over two decades later, in 2022, the betting giant announced a staggering £2.8 billion ($3.4 billion) revenue.
Denise lives in Betchton, England, with her husband Richard and their five children.
5. John Reece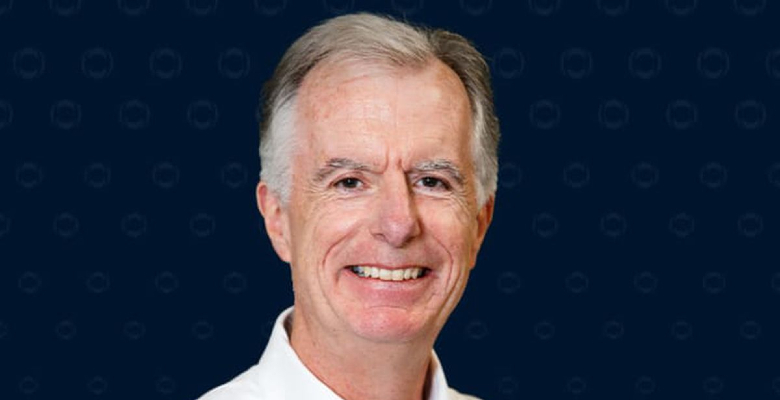 Roker Report
Net worth: $7.6 billion
Forbes ranking: #290
A Cambridge-educated chartered accountant and former partner at PricewaterhouseCoopers, John Reece now sits on the board of chemicals conglomerate Ineos. He's held the position of financial director since 2000, two years after Ineos was founded. Reece is also a minority shareholder in the company.
Reece resides in Bougy-Villars, in the Swiss canton of Vaud, close to the beautiful shores of Lake Geneva and the serene Jura Regional Nature Park.
4. Andrew Currie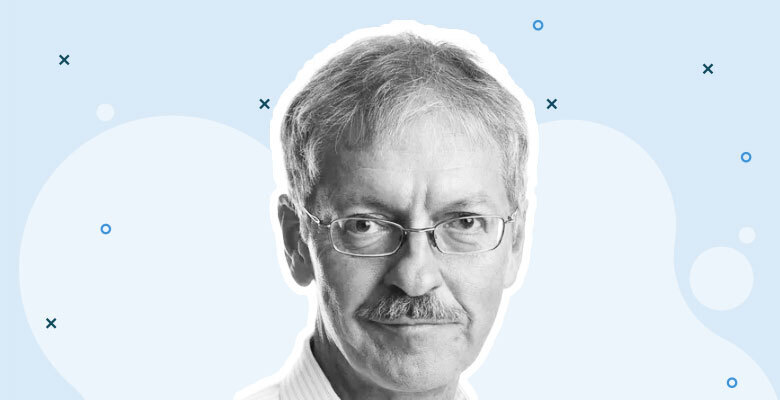 Forbes
Net worth: $7.6 billion
Forbes ranking: #290
Cambridge University alumnus Andrew Currie began his career at BP Chemicals, where he spent 15 years in technical and leadership roles. Further along in his career, he was made a director at chemical company Ineos in 1999, a year after its foundation.
In 2021, and with Currie still sitting on its board of directors, Ineos acquired two chemical businesses from BP for $5 billion. Currie currently holds a 20% stake in the Group.
Under his possession is a 217.4-foot superyacht with the name Hampshire.
3. James Dyson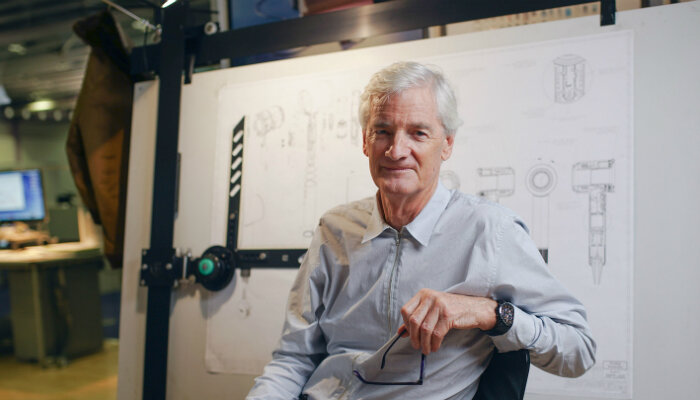 Financial Times
Net worth: $9.3 billion
Forbes ranking: #206
Inventor and industrial designer Sir James Dyson is the founder and CEO of Dyson Ltd. He is best known for inventing the Dual Cyclone bagless vacuum cleaner after being perturbed by his traditional vacuum cleaner's weakening performance. This took him a few years — and a few thousand failed prototypes: 5,126 to be exact!
Today, under Dyson's command as chairman, Dyson sells its consumer products in over 65 countries in the world. In 2022, the company generated a £6.5 billion ($8 billion) revenue!
Aside from leading the board at Dyson, James has also established the James Dyson Foundation which holds a yearly, global design competition to encourage young participants to pursue careers in science.
2. Michael Platt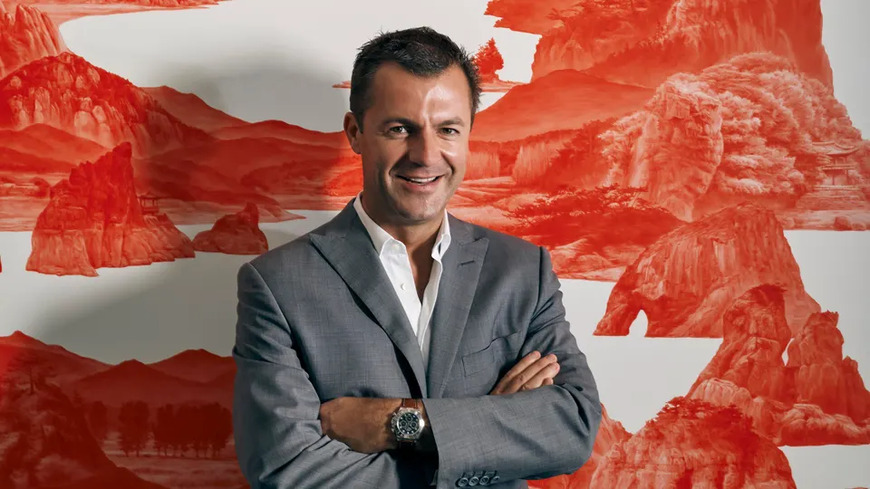 Forbes
Net worth: $16 billion
Forbes ranking: #106
Lancashire-born Michael Platt is the managing director of Europe's third-largest hedge fund firm, BlueCrest Capital Management. The New York City-based firm, which was cofounded by William Reeves and Platt himself, managed more than $35 billion in assets at its peak. In 2022, the company had an estimated revenue of $130 million.
Interestingly, the financier discovered he had a knack for investing early on in life, all thanks to his grandmother. "She wasn't like most grandmothers," he's been quoted to have said. As a boy, she was the one who helped him buy stock for the first time, in trust savings banks that were selling shares to the public.
1. James Ratcliffe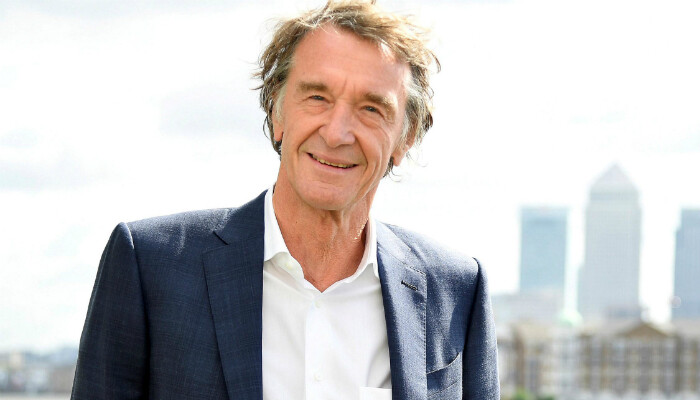 The Times
Net worth: $22.9 billion
Forbes ranking: #67
Sir Jim Ratcliffe started his career as a chemical engineer. He later went on to become a financier and industrialist when he founded chemical giant Ineos Group in 1998, in which he still serves as CEO, chairman and majority owner. In 2021, the Group's revenues were an estimated €18.8 billion ($20.2 billion).
In 2023, Ineos completed a major $1.4 billion acquisition of US onshore oil and gas assets from Chesapeake Energy. The Group now holds leases for production and exploration in more than 170,000 acres in Texas. At the same time, Ineos began negotiations for the purchase of Manchester United FC, placing a reported bid of $6.2 billion.
Final thoughts
In recent years, prosperity has gotten a bad reputation; millions of people everywhere bash the wealthiest of individuals and families worldwide. At the same time, just as many people will champion the wealthiest men and women, who have made positive contributions by satisfying consumer demand or helping the most vulnerable in our world.
No matter where we stand on the matter, one thing is certain: wealth inequality is rising. Since 2020, the richest 1% have accumulated almost two-thirds of all new wealth, according to Oxfam. That's twice as much as what's owned by the bottom 99% of the Earth's population.
Were you surprised to see any of these names on the list or shocked that others didn't make it? Like Barnaby and Merlin Swire, or Sri and Gopi Hinduja, for example, who we're used to seeing on similar lists, including the UK's the Sunday Times Rich List. Let us know in the comments section below!
Originally published February 17, 2015. Contains contributions by Andrew Moran.