Looking for employment as a convicted felon can be a daunting task. With most employers now conducting background checks on applicants, many felons are anxious about how their criminal history will be judged. But you may be surprised to know that many of the biggest companies on the planet are, in fact, actively hiring felons.
Before applying, it can pay to do some general background research first. There are certain companies that are traditionally more felon-friendly, and your job search strategy may be more successful if you focus on looking for work there.
Here are some of the most successful companies that hire felons.
1. The Military

Although the days of offering young offenders a choice between prison and the army are long gone, the US military is still not averse to bolstering its ranks with those who have fallen foul of the law. Indeed, due to ongoing recruitment issues, the US Army and Marine Corps are both increasingly willing to offer recruits felony waivers, especially if their felony is classed as a misdemeanour in another state.
Despite what many people think, the military is not just about soldiering, either. There is a wide range of specialist roles available, including chefs, medics, drivers and communications specialists – all roles that teach skills and trades that you can use when you leave, too. With a clear and defined career structure, a decent salary and the security of a guaranteed long-term contract, the military can be an appealing option to felons.
2. McDonald's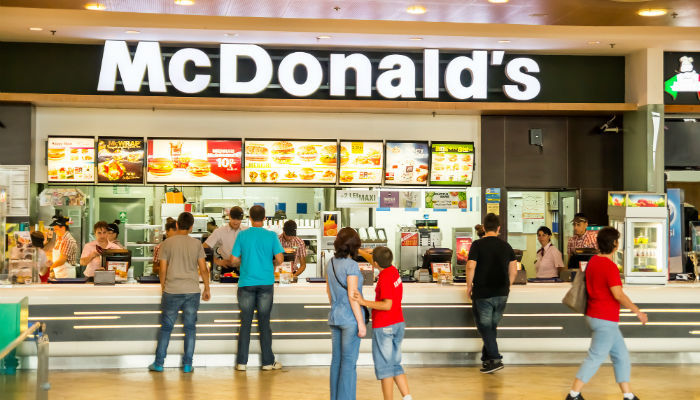 radub85 / Depositphotos.com
While the fast food industry traditionally has a high turnover of staff, many of the bigger companies are now addressing this by introducing an established management career path for those coming in at entry level. If you are prepared to work hard and show will, there is scope for real progression beyond dishing out burgers and fries.
It should be noted, however, that McDonald's operates as a franchise and you, therefore, need to distinguish between their corporate and their franchised branches. Where a McDonald's restaurant is owned and operated by a franchisee, the policy on hiring felons may be different.
This structure also applies to the other fast food giants that hire felons, including KFC, Domino's Pizza, Subway and Five Guys.
To increase your chances of getting hired, you could enhance your CV by embarking on a food and beverage management course.
3. CVS Health

wolterke / Depositphotos.com
As one of the most highly valued companies in the US – and over 245,000 nationwide employees – CVS Health can certainly be defined as 'big'. It is also a signatory of the Obama administration's Fair Chance Pledge, a grassroots initiative formalised into policy in 2015. This means that applicants to CVS Health do not have to disclose their felony conviction until later on in the recruitment process.
The company operates over 9,500 commercial pharmacies across the US, providing prescriptions as well as other medical supplies and supplements, with career opportunities in sales, logistics, beauty, customer service, administration and more. Some career streams may be off limits – particularly if your felony was drugs-related – but, ultimately, recruitment decisions are taken on a case-by-case basis.
4. Starbucks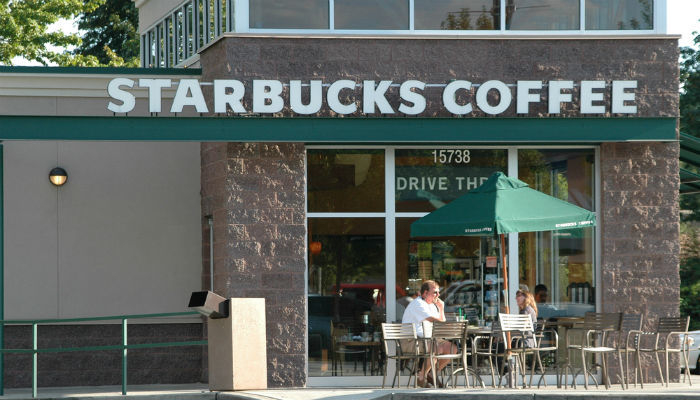 oscarcwilliams / Depositphotos.com
One of the most valuable companies in the world, the Seattle-based coffee chain currently employs over 250,000 people worldwide. These employees include felons, whose applications and felonies are reviewed on a case-by-case basis. In general, though, the company's official line is that they do 'and will continue to' hire convicted felons, while they are also proud signatories of the Fair Chance Pledge.
There are several entry positions available as a washer, server or cleaner, and most branches will train you to become a barista – and, with experience, supervisor – on the job. While there are also corporate roles available, most advertised positions are in-store; if you enjoy interacting with the public, then applying for a job at Starbucks could be a good career move.
5. Unilever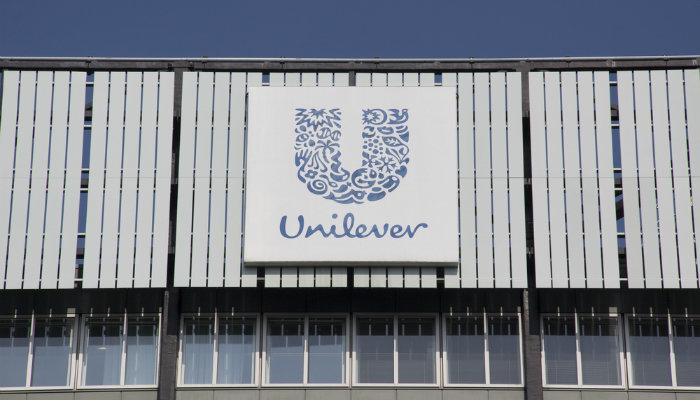 Joeppoulssen / Depositphotos.com
Another signatory of the Fair Chance Pledge, Unilever – a British-Dutch company by origin – is a consumer goods manufacturer that is responsible for over 400 product lines, including some of the biggest brands on the planet; Ben & Jerry's, Vaseline and Dove are all among their lucrative portfolio.
In the US, there are employment opportunities across a wide array of sectors at both Unilever and their subsidiary companies, with offices and plant locations spread all over the country.
6. Gap

Given its chequered history of child labour, it's perhaps unsurprising that retail giant Gap is keen to be more transparent in their employment practices. As such, they are now signatories of the Fair Chance Pledge and do not discriminate against applicants who possess felonies. Furthermore, applicants in San Francisco – where the company is headquartered – and the state of New York are specifically encouraged by local legislative procedure to consider felons for employment.
While working in clothing retail might seem like the obvious choice, there are also careers in logistics, transport and administration.
7. American Airlines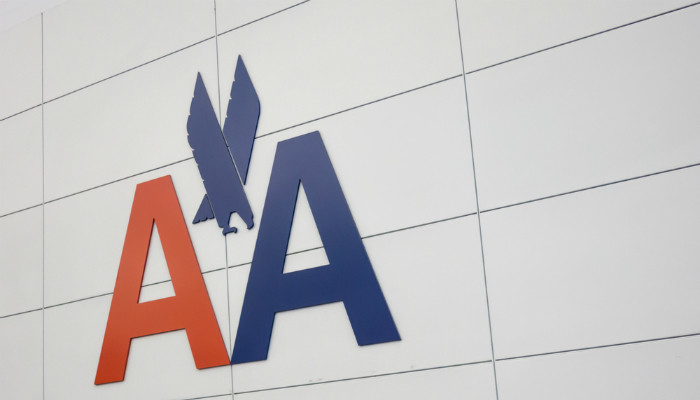 oneinchpunch / Depositphotos.com
Perhaps surprisingly, the aviation sector is something of a felon-friendly environment, with American Airlines just one of several major industry players who are happy to consider felons for employment.
The Texas-based airline is unashamedly vocal in its support for the Fair Chance Pledge, too, of which it is a signatory. As part of their recruitment process, they ask no criminal history questions until a candidate has been made an offer, while – according to Successful Release – American Airlines 'fully considers all qualified applicants, including those with a criminal history'.
The company offer positions in a wide variety of areas, including cabin crew, ground staff, engineering, logistics, administration and more. However, you may not be eligible for certain roles that are security-sensitive.
8. Facebook

SundryPhotography / Depositphotos.com
If you feel that your future lies in the tech sector, then you may also be in luck. Facebook, Dropbox, Microsoft and Intel are all among the tech giants that have signed the Fair Chance Pledge. Facebook, in particular, is vocal about its willingness to hire felons, stating on its official careers website that they 'consider qualified applicants with criminal histories, consistent with applicable federal, state and local law'.
This is good news, especially if you're a talented software engineer, although the company offers roles in a wide variety of fields, too, such as in administration, corporate, IT and hardware. Just be sure that you're fully prepared for the company's notoriously tricky recruitment process!
To distinguish yourself from others, a software engineering certificate from Duke University might jut do the trick.
9. Koch Industries

USA Today
Another large-scale conglomerate, Koch Industries specialises in chemical manufacturing, as well as owns subsidiaries in the energy, finance and agricultural sectors. As a result, there are job opportunities in nearly every field you can think of, spread across all areas of the US.
Indeed, despite CEO Charles Koch's conservative reputation, the company is a pioneer of the Fair Chance Pledge, 'banning the box' as far back as April 2015. Meanwhile, the Charles Koch Institute – the company's philanthropic arm – is constantly collecting and analysing data that outlines the benefits of other companies hiring felons.
10. Walmart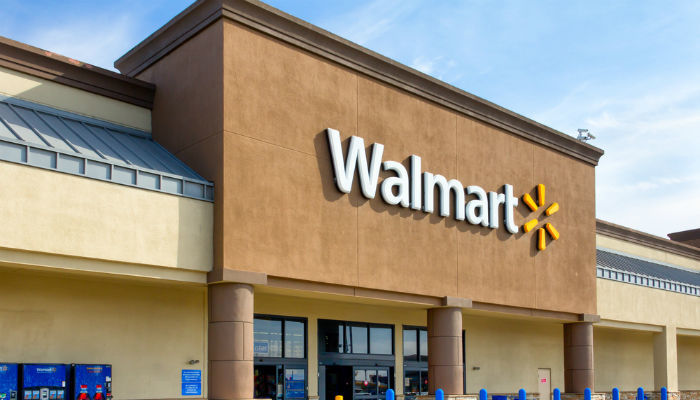 wolterke / Depositphotos.com
With over 1.5 million employees in the US alone, Walmart is one of the largest private employers in the country; luckily, felons are not restricted from successfully applying for many of these roles.
The company is a signatory of the Fair Chance Pledge and, according to Successful Release, does not discriminate against hiring felons, provided their timeline of conviction has expired. Felons are not permitted to work in departments that use firearms, either.
On the plus side, though, Walmart is one of the few companies that allow felons to apply directly for management positions, meaning that if you have the qualifications and the experience, you could get your career back on track quicker than expected.
Target is another large US chain retailer that also hires felons.
11. Google

maglara / Depositphotos.com
Google is another tech giant that is happy to hire felons. The company is signed to the Fair Chance Pledge, while a statement on their official careers website claims that Google 'consider[s] qualified applicants regardless of criminal histories, consistent with legal requirements'.
Like Facebook, the company has roles in a variety of fields, meaning that there are still plenty of opportunities even if your coding skills are not up to scratch. You don't have to relocate to the bright lights of Silicon Valley, either, with the company's famously cool offices located all over the US. If you have what it takes to get through Google's recruitment process, then the perks and benefits of making it as a 'Googler' are also well documented.
To boost your chances of getting hired, earning a Google certificte such as IT support through an online course is definitely a smart move!
12. Tyson Foods

Milwaukee Business Journal
Although it doesn't explicitly state its official policy on its website or any of its press releases, Tyson Foods – a large-scale food processor and manufacturer – is a signatory of the Fair Chance Pledge, while there is significant anecdotal evidence that suggests felons can work at the company.
There are many unskilled positions available within Tyson Food's warehouses, farms and production plants, while there are also opportunities in its logistics, transport and administration departments.
Ultimately, when it comes to finding a job as a felon, it is a case of being realistic and, in many cases, being prepared to take a less desirable role in order to get your foot in the door.
Nearly all of the employers on this list offer a defined career progression, so if you are prepared to work hard and can prove you are committed and reliable, you can rise up the ranks in no time. Bear in mind that attitudes are slowly changing, too, especially as the labour market evolves and develops and certain shortages become more apparent.
It should also be noted that this is not an exhaustive list. Just because a company doesn't make its stance public it doesn't necessarily mean that they don't hire felons. You should still apply regardless, as many employers review felons and felonies on a case by case basis.
If you're a felon looking for work, or have been in the past, let us know how you got on in the comments section below.
This article is an updated version of an earlier article originally published on 30 October 2017.