Companies that hire felons are a much-needed source of income and stability for many. Rebuilding a life can be challenging without the right opportunities and support. The good news is that there are many more felon-friendly jobs out there than you might expect.
If you understand what makes you valuable, there's no reason a past conviction should stand in your way. Provided you follow the latest job search tips and know where to look, you stand an excellent chance of finding the work you deserve!
The list below contains a selection of some of the biggest companies with felon-friendly jobs to help you re-enter the workforce after a past conviction!
1. McDonald's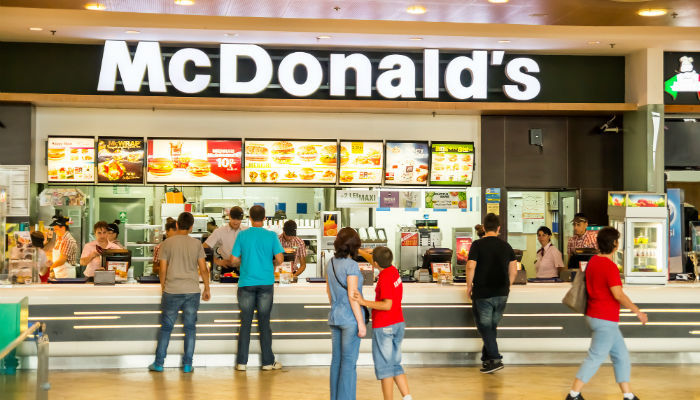 radub85 / Depositphotos.com
One of the biggest fast-food brands in the world, McDonald's has plenty of reports online from felons who have found gainful employment at their locations. Misdemeanours are also unlikely to exclude your application.
As a franchised business, your applicant experience may vary from store to store and location to location. Most places will run a background check, while others may not. Remember to be as clear as possible about what you're looking for when searching for work.
2. Starbucks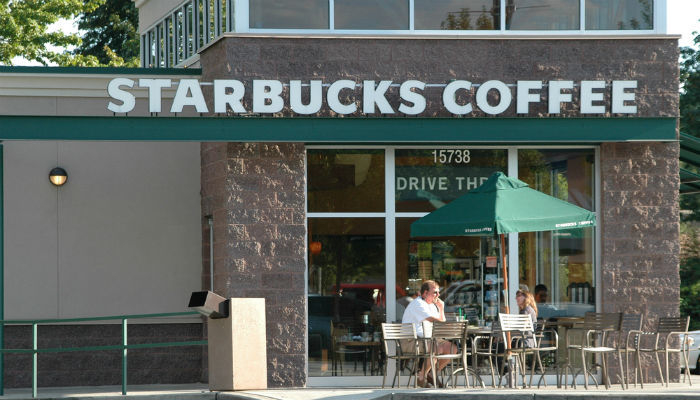 oscarcwilliams / Depositphotos.com
When it comes to fast-food work, Starbucks is considerably more generous than many people expect. Subsidised education, health coverage, paid time off and a whole slew of other benefits are available.
Background checks should be expected when applying, but this doesn't mean that a felony conviction will put you out of the running. Felons are considered on a case-by-case basis.
3. Microsoft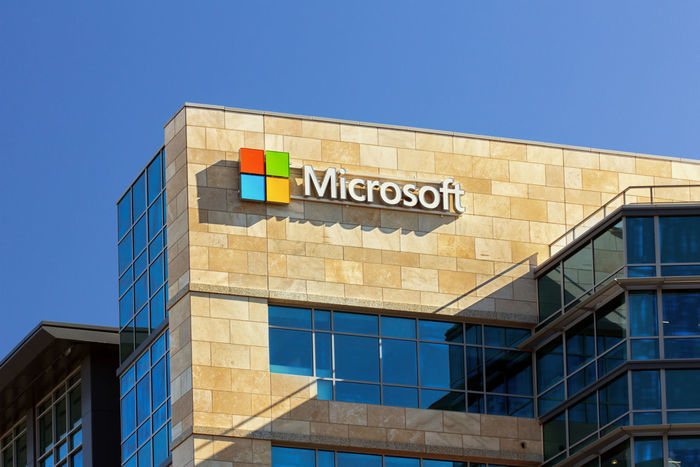 wolterke / Depositphotos.com
When searching for a job, some felons overlook major companies like Microsoft. The reality is, however, that this company has a history of hiring felons and frequently offers felon-friendly jobs.
In the past, programmes like the Workforce Foundation have collaborated with Microsoft to remove employment barriers.
4. Coca-Cola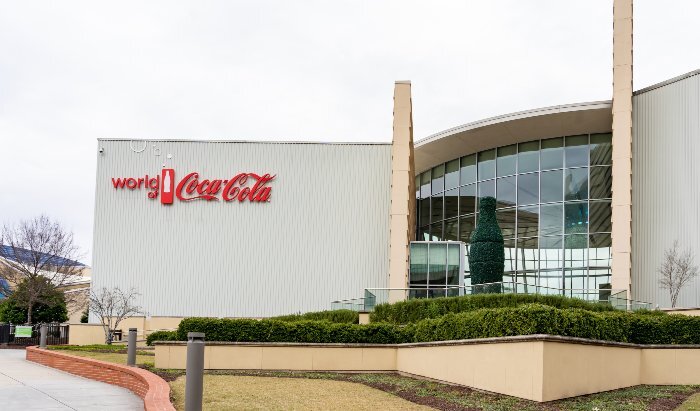 Adobe Stock
The biggest name in soda Coca Cola, can be a great option for those starting over after prison. Finding a job can be challenging at the best of times, so options for felons are always great to see.
When applying, make sure that any charges are at least five years old. More recent convictions may hurt your application.
5. General Mills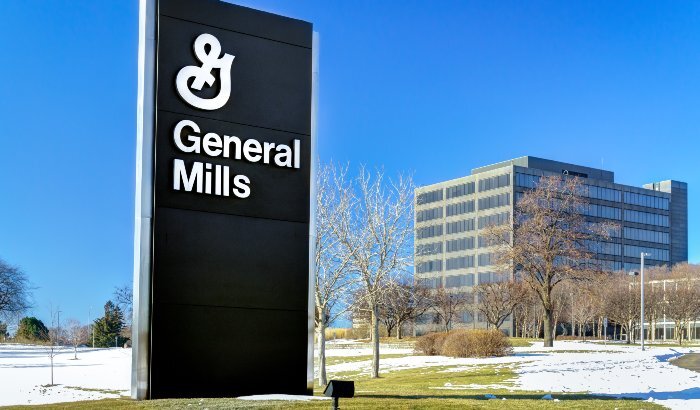 When applying at General Mills, expect a background check and a drug check as part of the process. A felony charge won't necessarily hurt your application — it all comes down to the nature of the charge and how recent the offence was.
There's a fairly broad range of job opportunities available at General Mills, so it's worth considering during your search.
6. Delta Airlines

Airlines around the world are desperate to rebuild after the lockdowns and uncertainty of COVID. This includes hiring new employees! The protocols followed when hiring are designed to ensure air security and COVID safety.
This means that the nature and date of your charge will influence your chances. If you're okay with regular COVID tests and a thorough application process, though, a past charge won't exclude you.
7. Amazon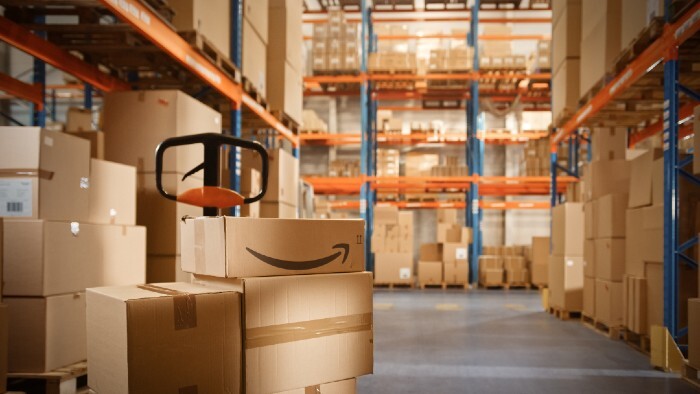 Both the development and warehouse branches of Amazon are packed full of job opportunities for the right applicant. Depending on the severity of your charge, it might be best to start at the warehouse and look into building your way up.
If you have the right skillset, felon-friendly jobs in development are also available. In many cases, your résumé and interview skills will matter much more than your record.
8. Walmart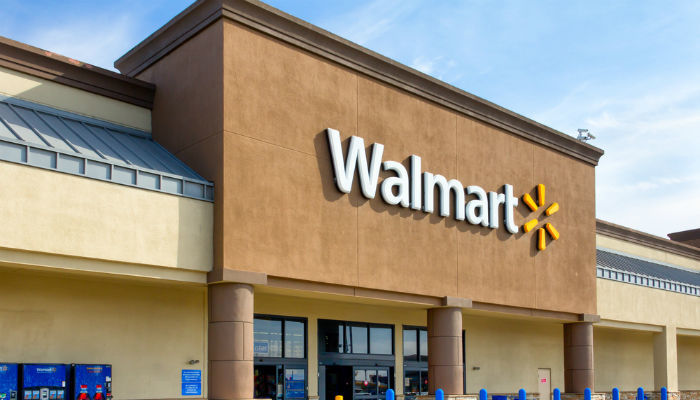 wolterke / Depositphotos.com
It might not be the most glamorous option in the world, but plenty of people find a steady income and decent support at Walmart. There are no conviction-specific questions on this company's job applications, but their background checks will look for past convictions.
If your track record after leaving prison is good, Walmart won't penalise you when applying!
9. Google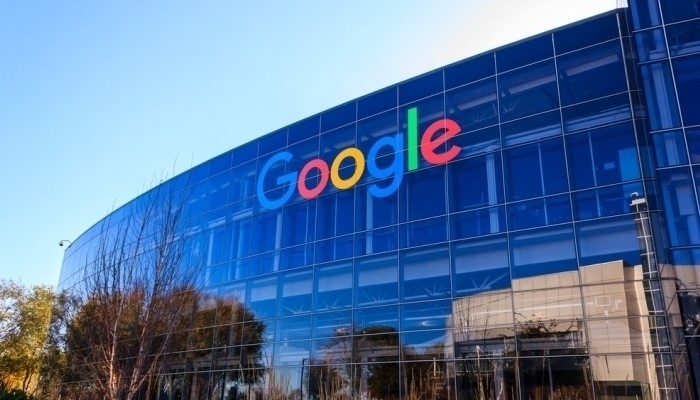 Google is known around the world for offering well-compensated roles with excellent employee benefits. A criminal history won't be a barrier to entry here. The main thing to consider when applying will be your relevant experience and training.
If you're qualified for the position in question, a criminal history won't hurt you. There isn't a tonne of online discussion about recent felon hires, but there's nothing in their official policy or track record to suggest you'll be excluded.
Google is one of many companies that has signed the Fair Chance Business Pledge. First introduced in April 2016, this White House initiative is designed to reduce barriers that previously incarcerated people face when re-entering society.
10. American Airlines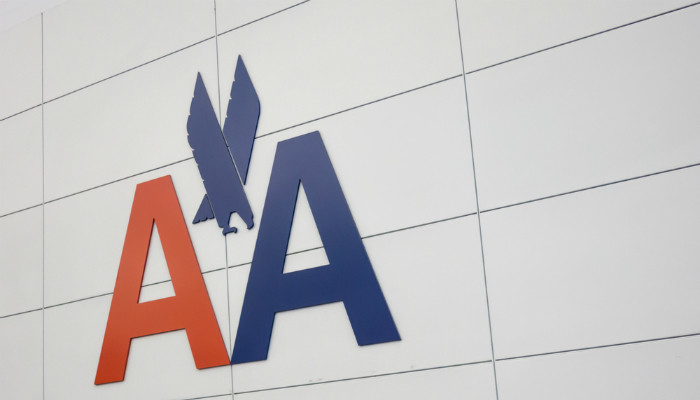 oneinchpunch / Depositphotos.com
Another high-flying behemoth, American Airlines can be an excellent choice for post-prison life. Depending on the position you secure, you may enjoy substantial perks too, including travel discounts, health coverage and a 401(k) plan.
Keep in mind that any job related to aviation requires employees to go through what's called a Federal Aviation Administration (FAA) background check.
This also applies to Delta Airlines listed above. These are significantly more extensive than some checks you may have experienced in the past. Don't worry, though: American Airlines is willing to consider applications from people with a criminal record.
11. Pizza Hut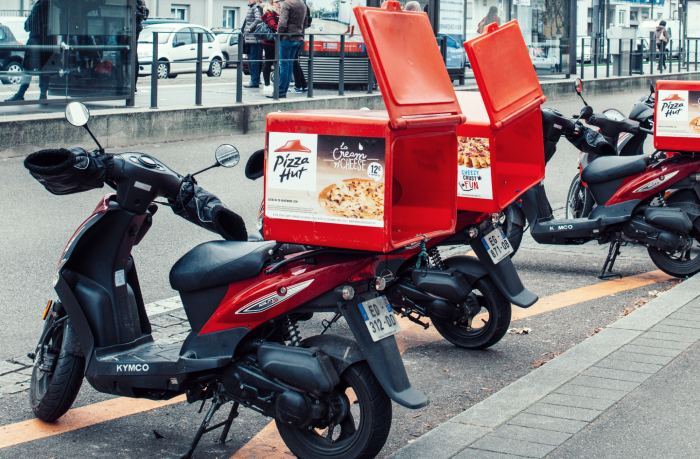 Income from tips can substantially improve your earnings at places like Pizza Hut. As an international franchise, your specific applicant experience here is likely to vary from location to location. That said, plenty of previously incarcerated people have found work at one of the company's 18,700 restaurants.
Busy periods and staff shortages seem to be the best option. In this post-lockdown climate, now is an excellent time to seek hospitality work. Demand and employee leverage are both very healthy right now!
12. Facebook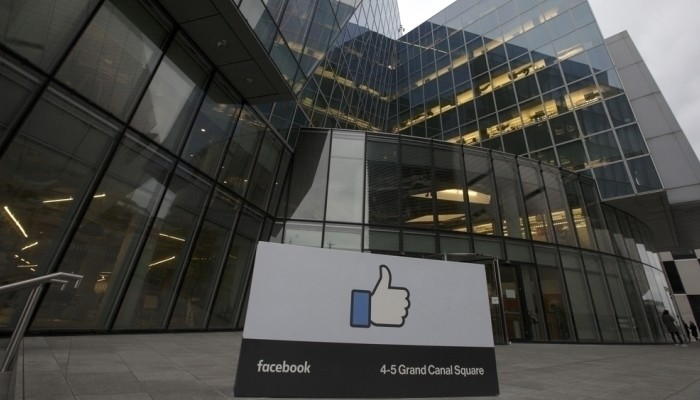 Shutterstock
If you're interested in the tech sector, Facebook can be an excellent option. The company is quite vocal about its support of fair hiring practices. They've also signed the Fair Chance Pledge, an initiative designed to help career prospects for the previously incarcerated.
Expect a thorough application process and some form of a background check.
13. Gap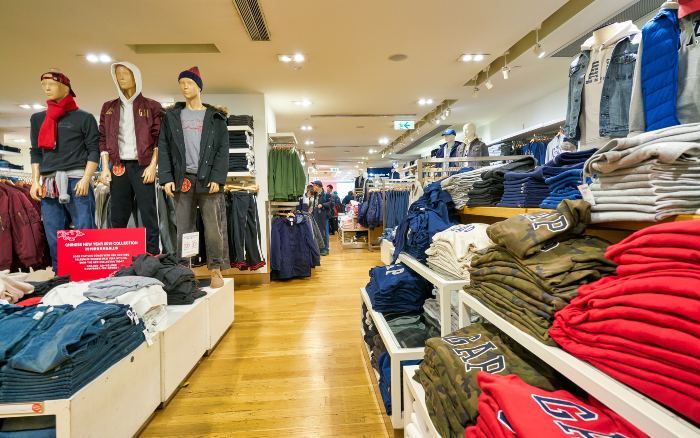 A significant chunk of the roles at Gap will be customer-facing. This means that certain past charges may bar you from success. That said, a felony charge alone won't be enough to exclude you when applying.
Applicants with past retail experience or good interpersonal skills will stand an excellent chance of securing work.
14. CVS Health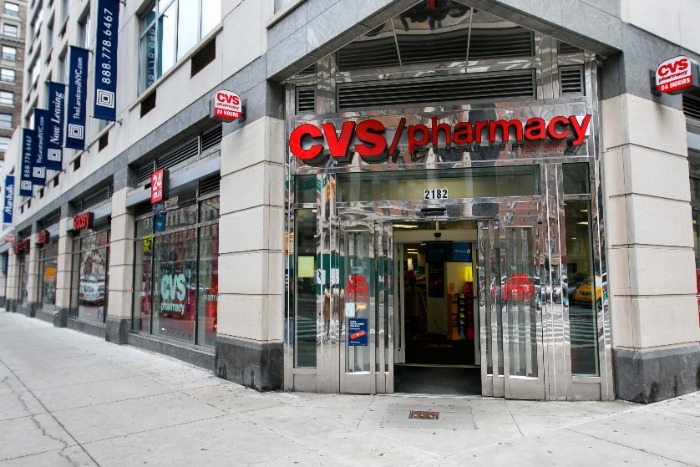 If you're willing to go through a complete background check, CVS Health could be a fantastic option after prison. Remember that the laws of your specific state will influence the type and intensity of check you experience.
The range of career options available through CVS is pretty broad. Plenty of people find work in analytics, retail or anything in between.
15. Unilever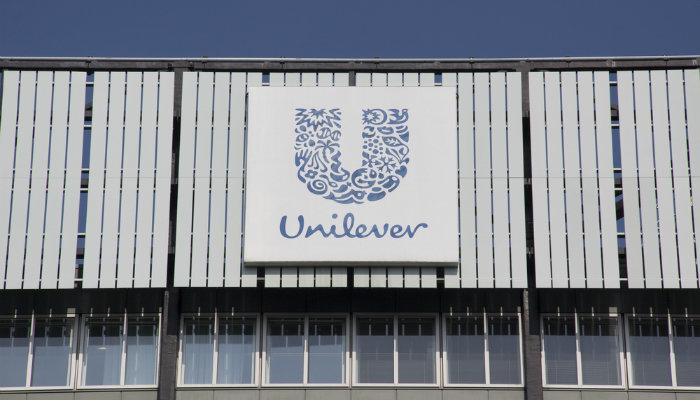 Joeppoulssen / Depositphotos.com
Your specific experience here will come down to the person running your interview. It's worth noting, however, that plenty of people with felony convictions have found work through Unilever in the past.
As with most major companies, applicants will go through a relevant background check that's influenced by the laws of their state.
16. Ben & Jerry's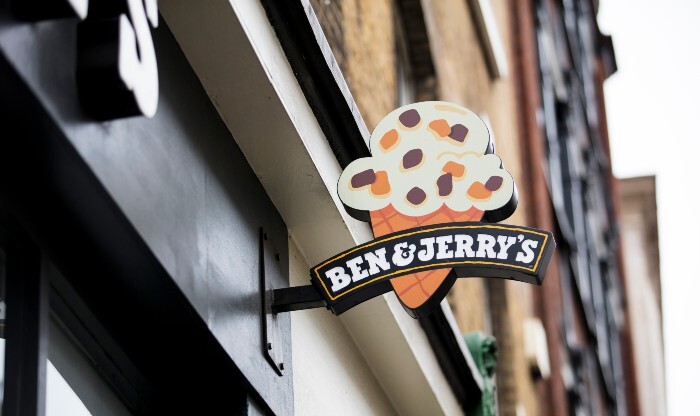 Ben & Jerry's has a progressive hiring policy that means people with felony charges still have a strong chance to secure work. Many of B&J's suppliers, such as Greyston Bakery, also work hard to give people a second chance when hiring.
If you see a job posting for Ben & Jerry's in your area, definitely consider applying.
17. Prudential

The nature of Prudential's field means that certain fraud-related charges may disqualify you when applying. Other past felonies can be fine, however. As always, apply with an excellent résumé, and your past incarceration need not get in your way.
Be prepared for background checks when applying.
18. Uber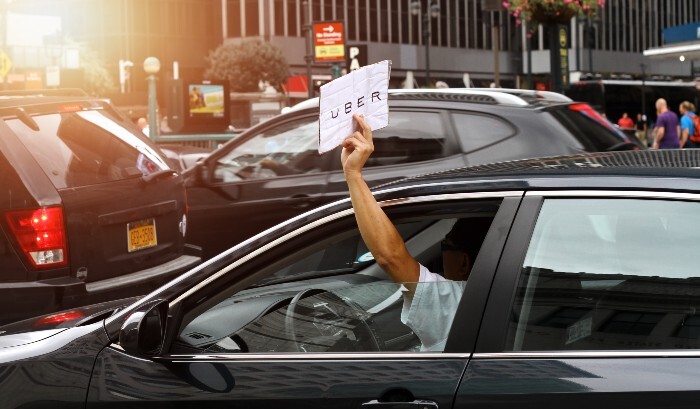 If you've been out of prison for more than seven years, your application with Uber is unlikely to be cancelled. Just keep in mind that the background checks and interviews involved with this ride-sharing company may disqualify you for other reasons.
If it's the kind of work you're interested in, don't let your past incarceration dissuade you.
19. IKEA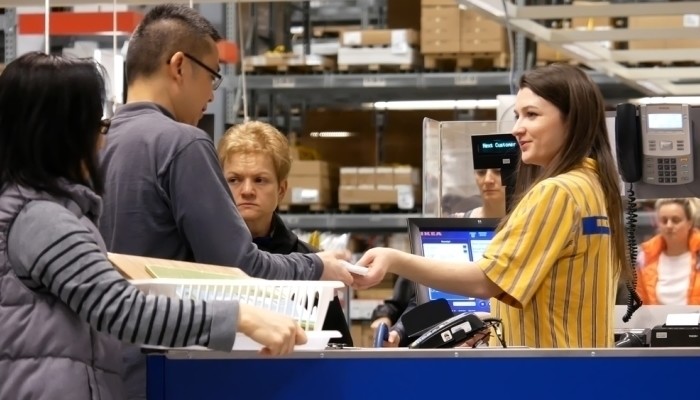 Shutterstock
When applying at IKEA, you'll be asked to consent to a pre-employment check that will look at your record and several other factors. If you refuse this check, your application will be dismissed.
If you consent, however, a past conviction alone won't stop you from finding work!
20. Tyson Foods

Tyson Foods doesn't have a single question about past convictions on its application forms. This means that when applying, your relevant experience and skills will matter much more than where you've been in the past.
Almost 100,000 employees in 27 states currently work for Tyson Foods. There's plenty of opportunity here if you know where to look.
Final thoughts
In today's job market, it can be easy to feel discouraged. It's worth remembering that the number of companies that hire felons is much higher than you might expect. It's always worth applying with your best foot forward.
Don't limit yourself when searching – you're more employable than you think!
Are you or do you know an ex-offender who has had luck in their job search with any other big companies? Let us know in the comments section below!
This article is an update of an earlier version published on 30 October 2017.