This article contains affiliate links. If you make a purchase, we may earn a commission.
---
Remember when you were younger, and you absolutely loathed doing homework? Well, thanks to the internet, you may just loathe it a little less now. And that's because — as this is the internet we're talking about — you can get paid to do homework for other people all from the comfort of your home (and behind your PC screen).
If this sounds like a great way to make some extra money on the side, and if you've got the brains for it, then why not give it a go?
Check out these 20 great tutoring websites to get started!
1. OneClass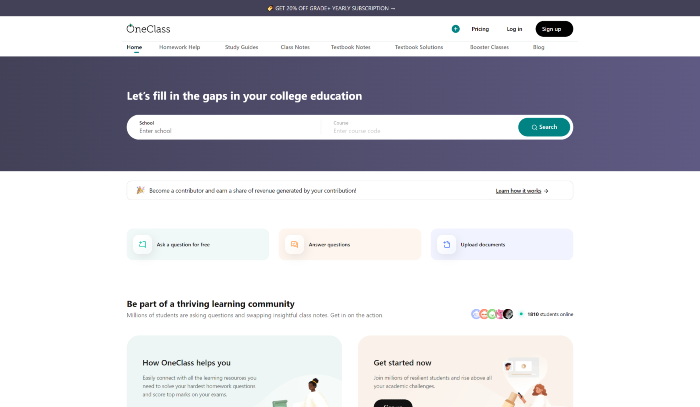 OneClass doesn't just pay you to do people's homework with its Homework Help solution, but the company also pays you to share your study notes with other university students taking the same courses as you. In other words, you get paid to go to class and do homework, too!
OneClass's system is credit-based. You earn 25 credits for every approved document you upload (75 if you're an Elite Note Taker), which can be redeemed for gift cards to popular retailers like Amazon, Starbucks and Domino's, or even for cash. You can even earn credits by earning badges and referring friends to join OneClass. And the best part is that it's available to people who have finished university, too; you don't have to be a current student to take part!
2. Tutor.com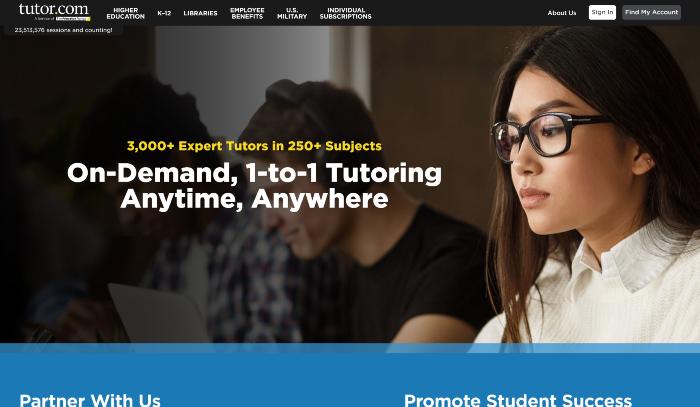 Tutor.com is a fully online tutoring service which comprises a network of certified teachers, college professors, graduate students and professionals with master's degrees, PhDs and Ivy League credentials who are experts in their fields.
It's free to join but there's a catch: you'll need to be a current resident of, and eligible to work in, the US or Canada. You'll also need to be a college sophomore or higher or hold a degree from an accredited US or Canadian university.
The whole application process can take anywhere between one and three weeks. Once your application has been accepted, you'll be invited to take (and pass) an exam in 1 of their 21 high-demanding subjects (including physics, maths, business law and essay writing). You'll then have to participate in a mock session and undergo a background check, after which you'll be able to start tutoring students of all ages and help them with their homework. Hourly rates are dictated by the subject you teach.
3. PaperCoach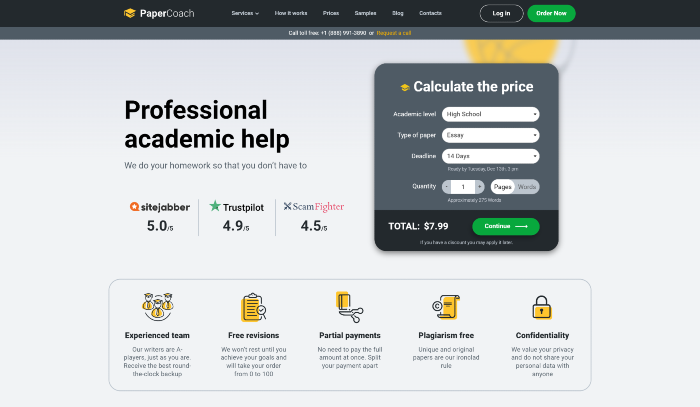 PaperCoach provides custom paper-writing services to high school, undergraduate, master's and PhD students or whoever needs help with their coursework, book reviews, essays, dissertations, admission essays, résumés, cover letters, business plans — you name it!
They rely on specialized LinkedIn groups to find writers, but you can send a speculative application by sending your résumé in for consideration. The good news is that although it's a US-based company, you don't have to be a US resident to apply.
Depending on your academic level and the complexity of the paper you write and its deadline, you can earn about $8 and above.
4. Toppr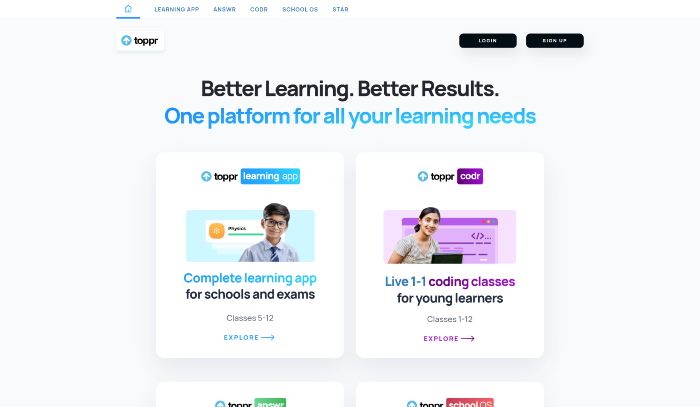 Toppr is an Indian mobile tutoring app which connects tutors to grade 8–12, JEE, NEET and CET students who need help with their homework. As a tutor, you'll help alleviate students' doubts on a variety of subjects, ranging from chemistry to maths and physics.
To apply to become a tutor, you'll need to be a resident of India. Once you've chosen the topics of your expertise, you can start accepting tutoring requests whenever you wish — right on your phone — and you'll get paid for every session you take.
5. Chegg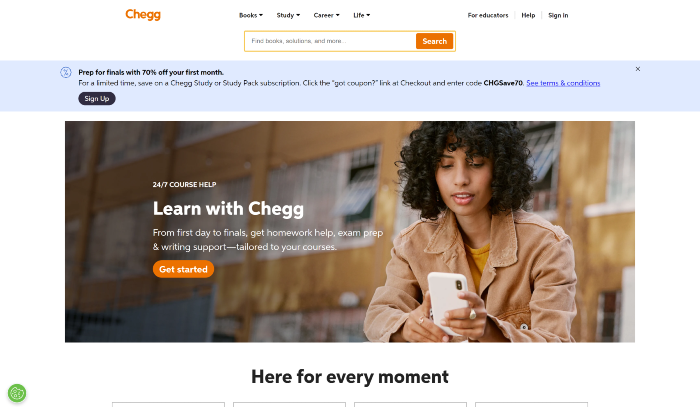 Chegg is perhaps one of the best-known online tutoring sites on the internet today. It recruits tutors from top universities for a variety of high school and college subjects, including computer science, algebra, accounting, French, biology and mechanical engineering. There are literally thousands of different subjects to choose from, and applying to become a tutor in your expert area is easy — the best part is that you can be anywhere in the world to join.
Upon becoming a tutor, you'll be able to connect with students needing help in your area — whenever it's most convenient to you. You get paid each week (you'll typically earn $20+ per hour), and you can download the Chegg app to stay connected on the go.
6. Eduboard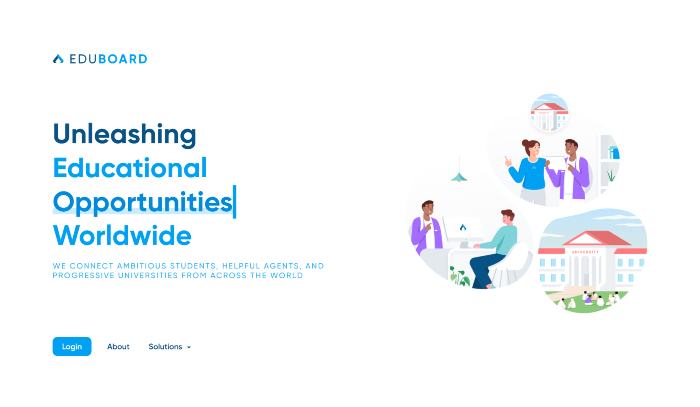 Eduboard allows students to ask expert tutors for help in more than 30 different subjects, including maths, physics and chemistry. Students place orders for homework help, essay writing, assignments and everything in between, and you can bid on those that you like. Payments are made once a month with a 20% commission deducted.
To apply to become an online tutor on Eduboard, you'll either need to be in your senior year of college or have already graduated from an accredited university in Canada or the US. You can set your own prices, with Q&A-based assistance usually starting at $2 and go up to $25 a question.
7. School Solver

Self-proclaimed as the "marketplace for school homework", School Solver is a renowned homework and assignment help platform which has been referred by tech giants such as Forbes, Mashable and TechCrunch.
Students ask questions in every single subject imaginable, and your answers can be purchased by not just the student who asked the question but also others after them. This means that where you would normally earn $5, for example, you could actually make as much as $500 over time.
8. Help with Assignment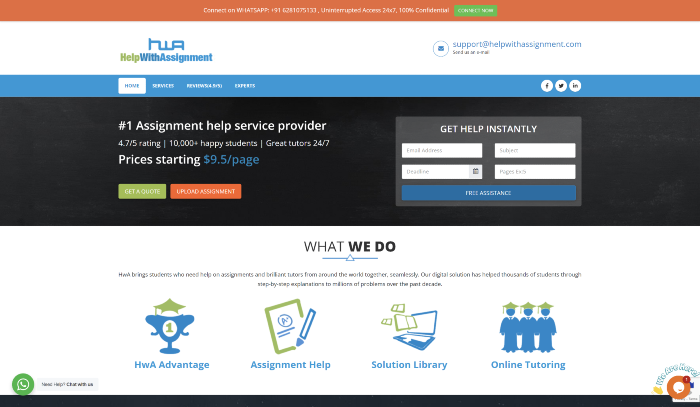 Help with Assignment is made up of PhD professors, MBA corporate leaders, writers, bloggers, teachers, mathematicians, historians and scientists whose goal is to help students with their assignments in a variety of subjects, like law, maths, marketing and nursing.
To become an online tutor at Help with Assignment, you'll need a minimum of 2 years' work/teaching experience and a master's or PhD degree in your chosen subject. You'll also need to undergo various tests before you're able to help students improve their Excel skills, for example.
9. Growing Stars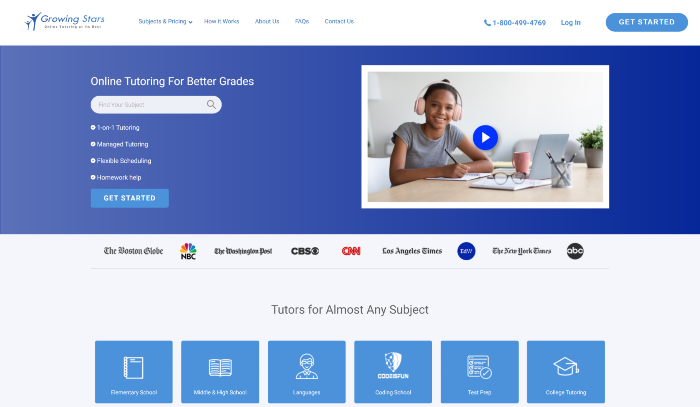 Based in the US, Growing Stars is another great website to make money online by helping students with their homework. You'll mostly work with young children from grades 3 to 12, offering about 2 hours of one-on-one tutoring a week in your expert area.
To apply to join Growing Stars' team of online tutors, you'll need to complete the candidate registration form as well as submit your résumé. You'll also need to be educated in your chosen subject, from C++ programming to creative writing and biology to chemistry.
10. Freelancer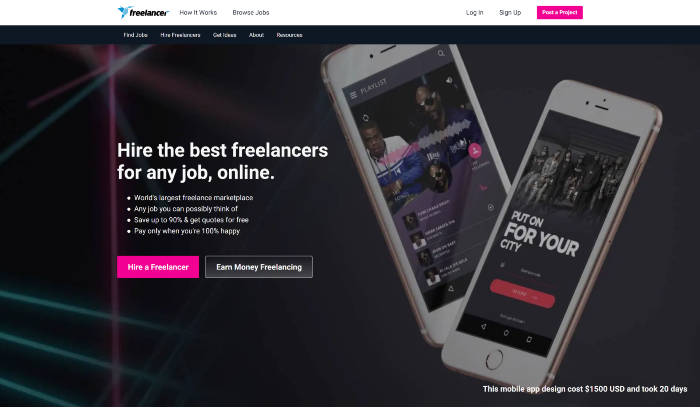 Freelancer is one of the best online platforms to find freelance work, like designing websites or translating. That said, you can also find and apply for opportunities to help students with their homework.
It's free and easy to join, and you can set your own prices. All you need to do is set up a public profile and start applying for relevant jobs.
11. Upwork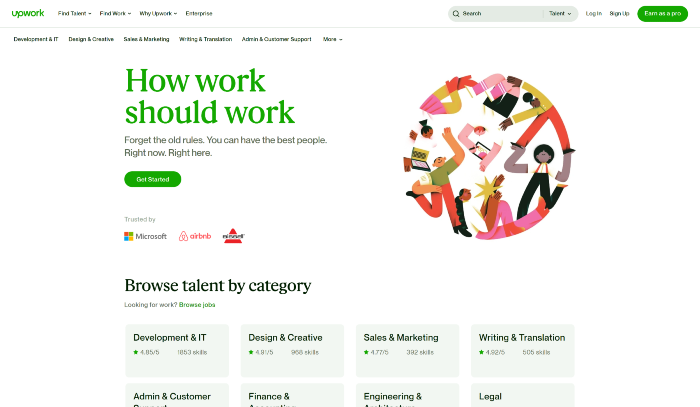 Upwork basically does the same thing that Freelancer does. It lets people submit projects that they need completing, and freelancers bid on the ones that interest them and that match their skills. You set your own prices, and there are no registration fees, but do note that you will be charged a commission for each project you complete.
12. SweetStudy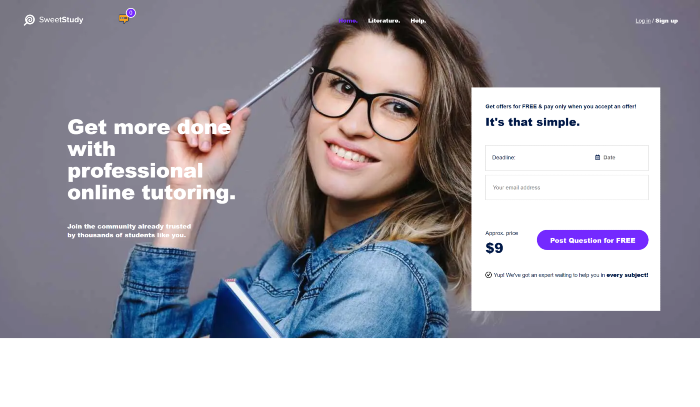 SweetStudy is a platform that connects students with tutors to help with their homework. While a tutor's traditional functions don't include completing homework assignments for their students, the website does allow users to earn cash to do homework for others. You can also proofread homework assignments and respond to specific questions for a long list of subjects, including chemistry, engineering, environmental science, geology and history.
After you create a profile and list your skills, you set your rates. It's estimated that you earn between $5 and $25 per homework assignment.
13. Studypool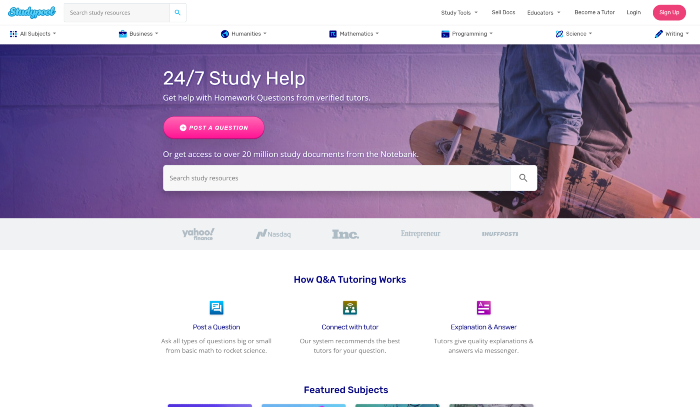 Studypool is a micro-tutoring platform that gives you the option of placing bids on students' homework questions, which is usually between $5 and $20 per answer. The website also has more than 20 million study documents from hundreds of universities in 150 countries in its Notebank.
Anyone can bid on any questions, but students will compare profiles, statistics and reviews to make their final decision, so be sure to put some effort into your profile creation. That said, the one thing that student users will look at is your degree.
14. Wyzant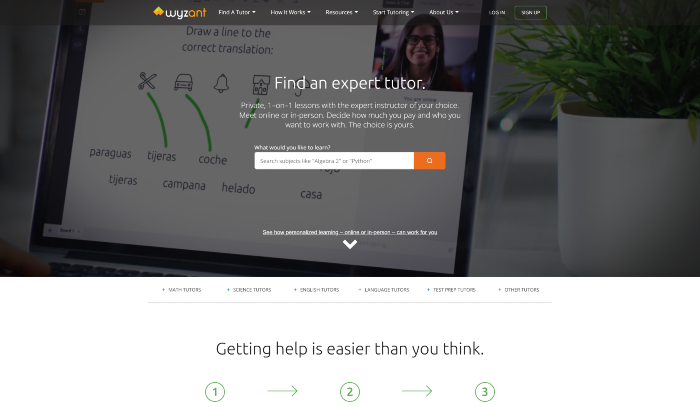 Since 2005, Wyzant has been the go-to outlet for students searching for tutors. The online services marketplace utilizes its education technology to match the right tutors with the right students. Tutors, who are vetted and verified by the Wyzant team, earn an average of $30 per hour.
The website has a wide range of functions, from one-on-one online lessons to real-time video chat and an interactive whiteboard for uploading documents and outlining equations. Wyzant is essentially a digital classroom.
15. 24HourAnswers.com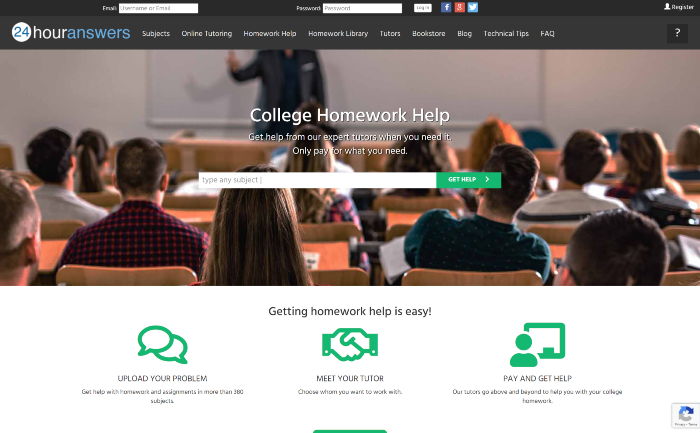 When students want the basics — and quick! — 24HourAnswers.com is one of the best solutions around. It's a website dedicated to college homework assistance, offering various services involving online tutoring, a library of academic solutions, and homework help.
After posting your credentials and verifying your English proficiency, you can submit an estimation of how long it would take to complete the homework. It's then between you and the students to come up with a rate, which averages around $13 per hour. It's a simple process for both parties: the problem is uploaded, the tutor and the student meet, payment is made, and the homework help is completed.
16. Preply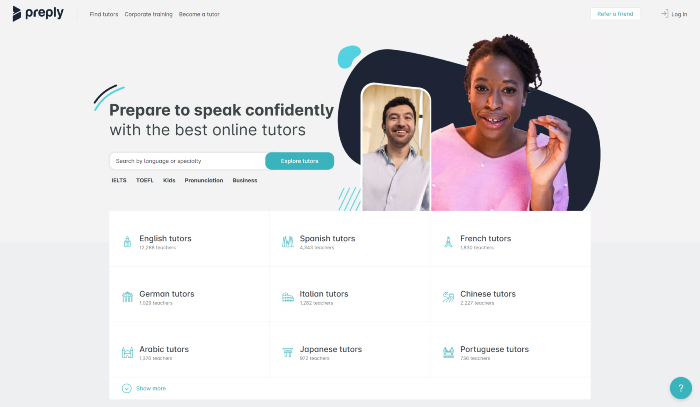 When you sign up as a tutor on Preply, the website allows you to select your own rate, which can reach up to $40 an hour. Though primarily known as a language tutoring site, Preply also offers homework and tutoring services to those seeking help with other subjects, including math, history, and economics.
Apart from searching for teachers based on area of expertise, students can filter results using an "Also speaks…" button, which allows them to select what language they'd like to be taught in. So, if you can speak more than one language, you'll be able to cater to an even greater audience.
If you've never done virtual teaching before, you can enter a "demo room" and familiarize yourself with the virtual classroom so you can ease into it!
17. MyTutor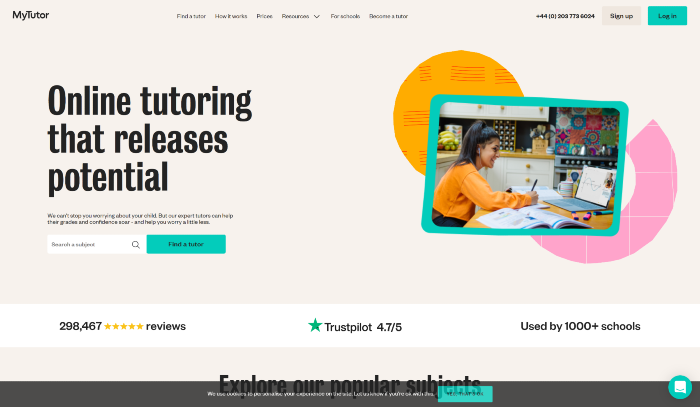 This UK website gives young adults the opportunity to earn between £20 ($23.10) and £51 ($59.00) an hour, depending on the subjects and their experience. As they put it on their website, "MyTutor pays more than your average uni job — and it doesn't involve mopping up beer." Sounds pretty good, no?
If you'd like to tutor students on this website, you need to be either enrolled in (or a recent graduate of) one of 60 UK universities and eligible to work in the UK.
To help you quickly get started, MyTutor provides training and resources for new joiners and pays their tutors every two weeks.
18. Teach Me 2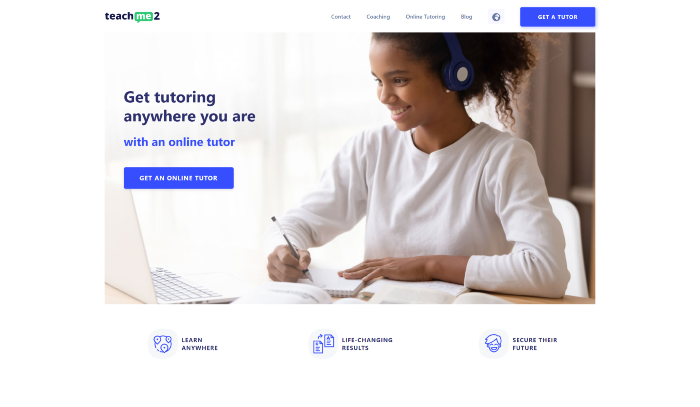 Teach Me 2 connects students with tutors for virtual one-on-one sessions. Their services include school and university tutoring, as well as foreign language teaching.
If earning money while motivating students and answering questions sounds rewarding, you should consider applying. As the Teach Me 2 website states, their aim is to help children "get their confidence back" — which plays a highly important role in their mental wellbeing — by improving their academic performance.
Though Teach Me 2 offers their services to students in any country, tutors must reside in the USA, UK, or South Africa.
19. Skooli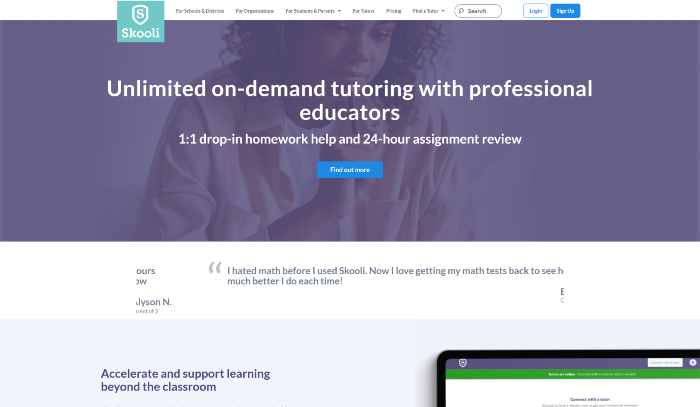 Skooli is a tutoring website that caters to students of all ages, from elementary school through to high school and college.
There are two ways to go about providing your services on Skooli: you can either schedule lessons in advance or accept requests for last-minute sessions. Whether you prefer to plan ahead, work on an as-needed basis, or leverage a combination of these two approaches is entirely up to you. Lessons can be as short as 15 minutes if a student is just popping in to get help with one particular problem they need to solve.
The requirements for signing up are pretty straightforward: you need to have a clear criminal record and to have graduated from an accredited university.
20. Spires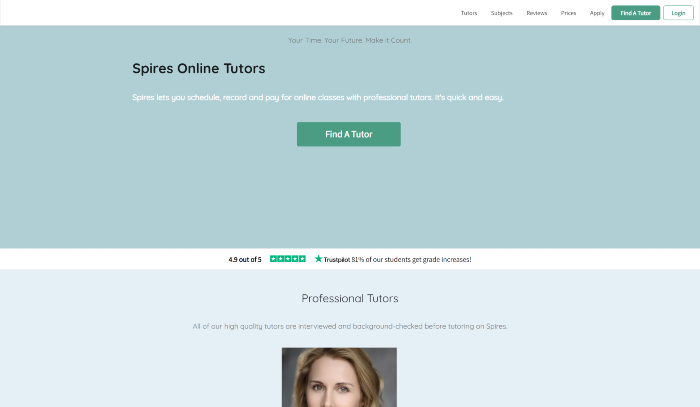 Spires provides assistance to students of any age, from primary schoolers to college students and beyond. The hourly rate for elementary and secondary education help starts at $25, while for undergrad and graduate level it starts at $35. There is also a service for tutoring professionals, for example to earn their chartered qualifications, that can pay over $50 an hour.
If you can teach a topic at any of these levels, whether that's one of the arts, humanities, or sciences, you can easily apply to become a tutor through the Spires website.
Final thoughts
This is just a selection of the best websites that pay you to help students do their homework. A quick Google search will come up with many more, and remember there are other ways you can make an extra income, including Swagbucks and Survey Junkie, where you get paid to answer surveys, fun trivia questions and daily polls.
Whichever websites you choose to boost your income, make sure you do your research (particularly when it comes to payment methods and frequency, overall brand reputation, and specific terms and conditions).
Have you found another website that pays to do others' homework? Let us know in the comments!
Originally published 2 December 2015. Updated by Electra Michaelidou.