It's no secret that university tuition fees can be ridiculously high. Colleges and universities in the United States are among the highest in the world, with average annual tuition costs for an undergraduate student at a private college estimated at around $35,000 in the past few years. This dwarfs even the UK, where undergraduate tuition prices are currently capped at £9,250 per year for domestic students, while many European institutions – including the world-renowned Karolinska Institute and ETH Zurich — charge next to nothing for EU students.
But while investing a great deal of money in a degree doesn't necessarily guarantee a first-class education, it does certainly help — especially if you're looking to build valuable networks and kick start your career at a top institution.
We've looked into the top 25 most expensive universities in the world, so you can weigh up if they're worth attending.
25. Harvard University

Estimated annual undergraduate tuition fee for 2022-2023: $52,659
The history of Harvard dates back to the 1600s establishing a "schoale or colledge" that later became the college we now know today. The school, located in Cambridge, Massachusetts, boasts the famous "Harvard Yard" with its charm that seems to make all that visit this school immediately smitten. This university, while well known for their law school and graduate programs, is also ranked #13 in best undergraduate teaching.
Harvard is known to produce presidents. Some of their famous alumni include John F. Kennedy, 35th President of the United States, John Adams, 2nd president, and Barack Obama, 44th president. Quite the reputation!
24. Parsons School of Design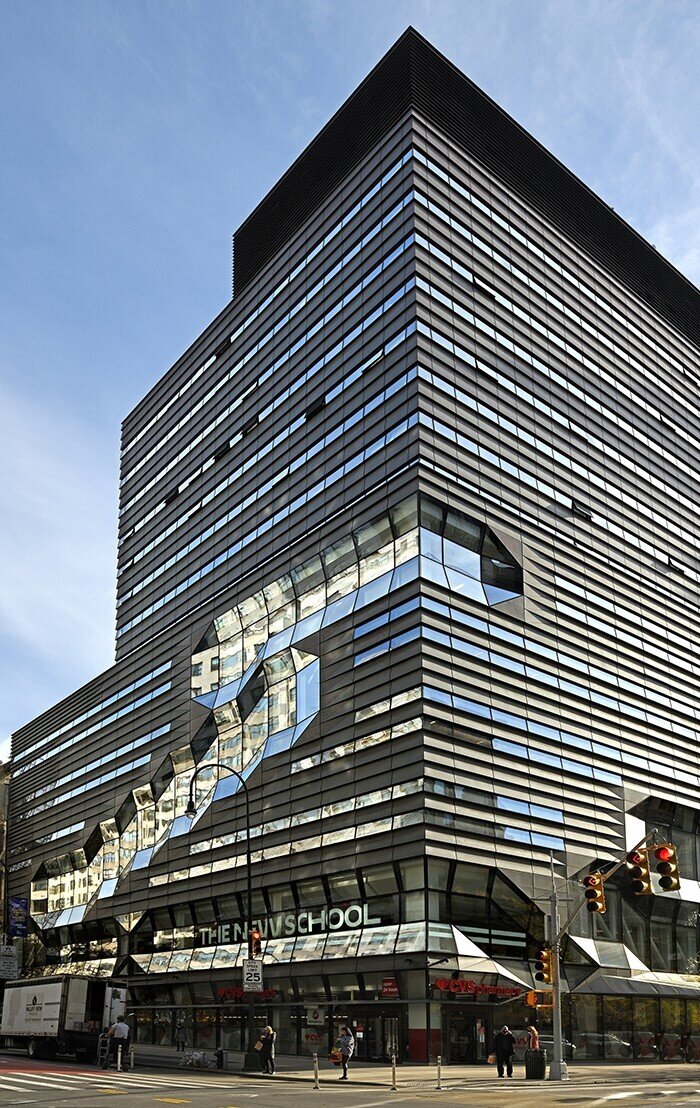 Estimated annual undergraduate tuition fee for 2022-2023: $53,708
The Parsons School of Design dates back to 1896 when, at the time, renowned American Impressionist William Merritt Chase founded the school. This school now accepts around 5,100 students with 35% of those being international students who come over to New York or study at the campus in Paris, all striving to pursue their passion for design. Parsons prides themselves on placing project-based learning at the center as students connect to the culture and humanity as they progress through their programs.
The list of notable alumni from Parsons starts with Tom Ford, designer and filmmaker, Norman Rockwell, painter, author, and illustrator, and on the other side of the coin, Shawn David Nelson, founder of Lovesac.
23. Imperial College London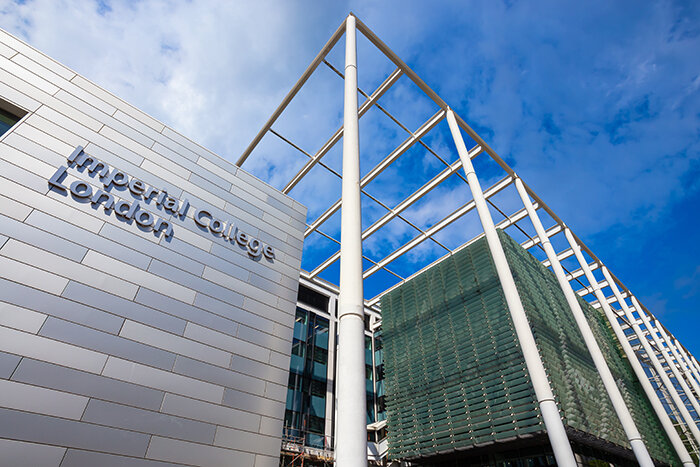 Estimated annual undergraduate tuition fee for 2022-2023: $55,809
As the only university in the UK that focuses solely on science, engineering, medicine, and business, the Imperial College London has come out on top with their cutting-edge innovations numerous times. The college is known for items from the discovery of penicillin to the world's first invisibility cloak. They pride themselves on studying the four major disciplines that help us understand the natural world around us. Founded in 1907 and located in London, United Kingdom, the history, coupled with the advancements from this college, speak for themselves.
Some famous alumni from this prestigious college include Brian May, lead guitarist of the band Queen, Alexander Fleming, the man who discovered penicillin, and Rajiv Gandhi, former Prime Minister of India.
22. Princeton University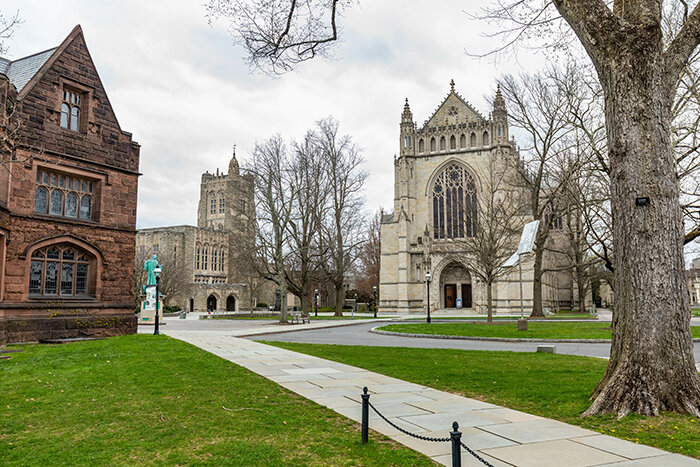 Estimated annual undergraduate tuition fee for 2022-2023: $57,410
Located in Princeton, New Jersey, Princeton University was founded in 1746, making it the fourth-oldest college in the United States. Their history adds to their charm with experiences like serving as the United States capitol building for four months in 1783, originating the word "campus", and housing a pair of sycamore trees that were planted to commemorate the repeal of the Stamp Act in 1766. With 37 undergraduate degrees for students to choose from, Princeton's history is partnered with its quality teaching and varsity sports that make this University, while expensive, a great school to consider!
Princeton's alumni include Woodrow Wilson, 28th President of the United States who also served as the university president for eight years, film actor James Stewart, Steve Forbes, president and CEO of Forbes, Inc., and Michelle Obama former First Lady of the United States. Talk about an impressive alumni roster!
21. Massachusetts Institute of Technology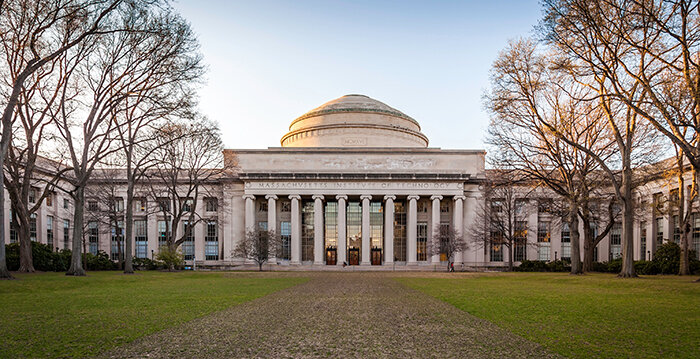 Estimated annual undergraduate tuition fee for 2022-2023: $57,590
Founded in 1861 in Cambridge, Massachusetts two days before the start of the Civil War, MIT's introduction into the college world was anything but smooth. The university is known for things from discovering the first human cancer gene to inventing the first computer in Cambridge in 1928; you can still view this computer today at the MIT Museum. Most know MIT for its engineering and physical science degrees, and admission (while expensive) is extremely competitive as they allow students to pursue their own original research.
Edwin "Buzz" Aldrin, the second person to walk on the Moon, graduated from MIT, as well as, Richard Feynman, who helped build the first atomic bomb, and Kofi Annan, Nobel Peace Prize winner and the seventh Secretary-General of the United Nations.
20. Johns Hopkins University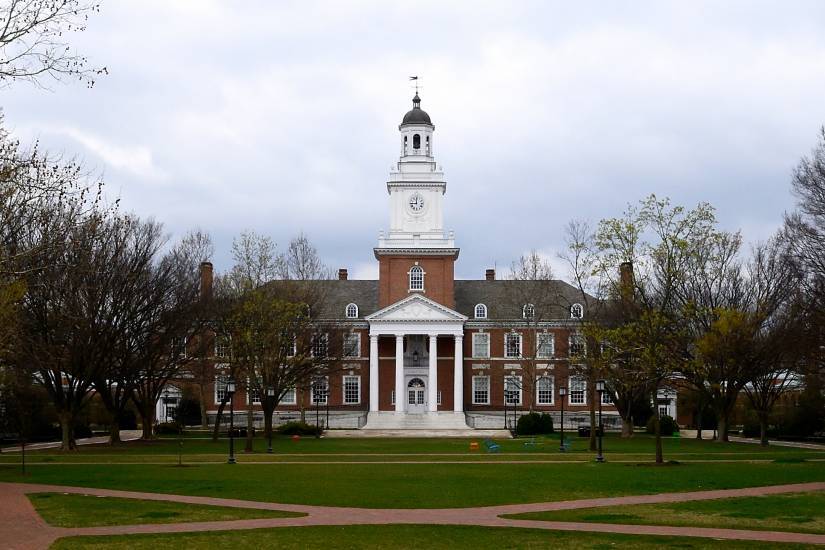 Johns Hopkins University
Estimated annual undergraduate tuition fee for 2022-2023: $60,480
Founded in 1876, Johns Hopkins University, located in Baltimore, Maryland, was the first research university established in the United States. Consistently ranked one of the top schools in the nation, Hopkins prides itself on the research learned in the class, out in the community, or from your classmates. Known for its pre-med track, which is highly sought after and allows students to use their education to go on to medical school after graduating, Johns Hopkins offers undergraduate degrees from anthropology, physics, international studies, and economics; proving they are more than just pre-med!
Notable alumni from Johns Hopkins include novelist John Barth, writer Louise Erdrich, Chief White House correspondent for NBC News Hallie Jackson, and Congresswoman Lauren Underwood.
19. Claremont McKenna College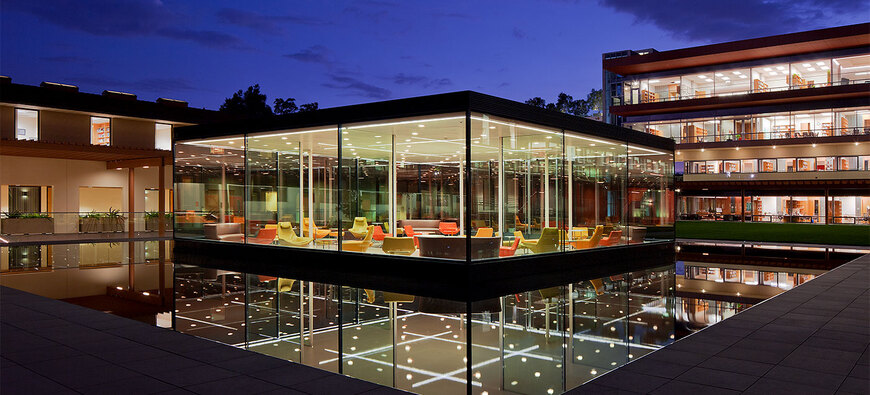 Claremont Mckenna College
Estimated annual undergraduate tuition fee for 2022-2023: $60,480
When it comes to life at Claremont McKenna College, the students are said to be the happiest students in America due to the outstanding academics offered by brilliant professors, their wonderful career services center, and the perfect weather provided by Claremont, California. This college is one of America's top liberal arts colleges nestled at the foot of the San Gabriel mountains, providing students a great education with spectacular views.
Douglas Day Stewart, screenwriter of An Officer and a Gentleman, is among the notable alumni that attended this prestigious university. Others include Rob Hurtt, California State Senator from 1995–1998, and the late Robin Williams. Although he didn't officially graduate from Claremont, he transferred to Juilliard, Claremont still references him as attending.
18. Dartmouth College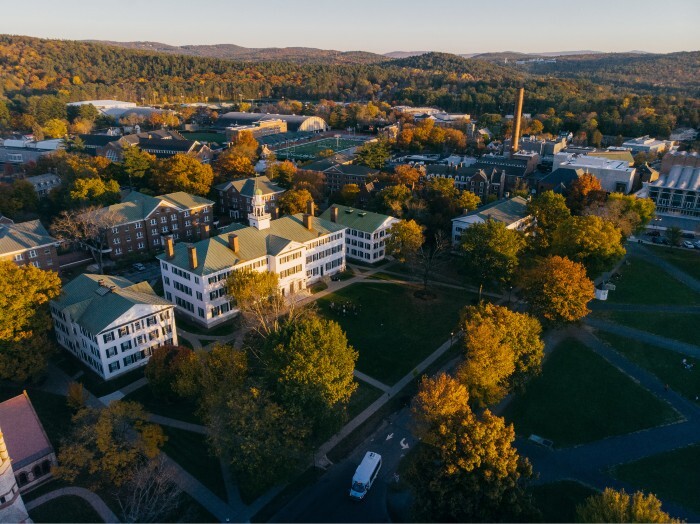 Dartmouth College
Estimated annual undergraduate tuition fee for 2022-2023: $60,687
This unforgettable college founded in 1769 and located in Hanover, New Hampshire, is known for all that comes with the title of Ivy League. From their intense academic programs and their renowned Greek life that was the inspiration for the movie Animal House, Dartmouth students are able to participate in the "D Plan," meaning a year-round academic calendar. The flexibility of this program specific to Dartmouth allows students internship opportunities or study abroad options.
Dartmouth boasts their alumni actresses like Mindy Kaling, Rachel Dratch, and even well-known writer Dr. Seuss.
17. Sarah Lawrence College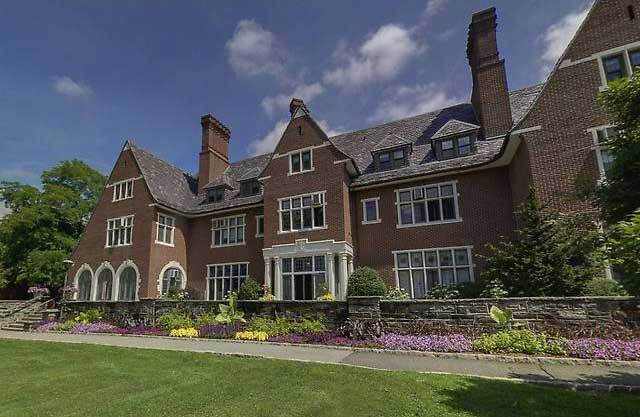 Sarah Lawrence College
Estimated annual undergraduate tuition fee for 2022-2023: $60,700
Founded in 1926, Sarah Lawrence boasts small seminar classes to encourage enthusiasm for academia. This college is located in Yonkers, NY, north of New York City, and a short train ride from Midtown Manhattan. Most students at Sarah Lawrence are encouraged to focus on creativity; making their education experience exactly what they desire.
Sarah Lawrence is proud of their alumni list that includes actresses like Julianna Margulies from The Good Wife, ER, and The Sopranos, and Tovah Feldshuh, who performed on Broadway, television, and film. Fashion designer and owner Vera Wang also graduated from Sarah Lawrence and went on to become one of the top figures in today's fashion world.
16. Trinity College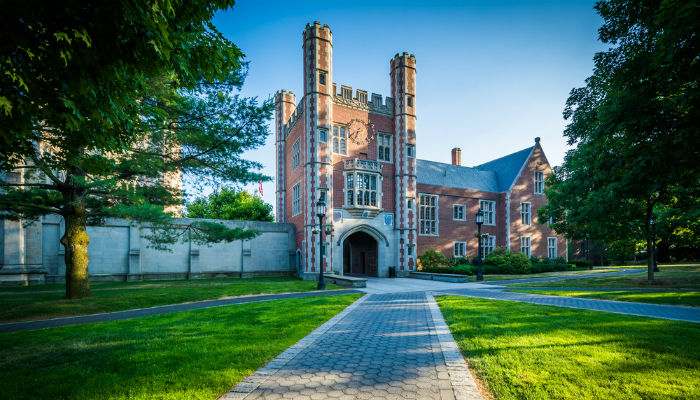 Estimated annual undergraduate tuition fee for 2022-2023: $61,070 
A small liberal arts college in Hartford, Connecticut, Trinity College (not to be confused with Trinity Colleges Dublin, Oxford or Cambridge) was established in 1823 as an alternative to the more celebrated Yale. In its modern-day guise, Trinity is one of the few liberal arts schools to offer engineering courses.
Student exchanges are also a focal part of the student experience; the university has programmes in Paris, Barcelona, Vienna and Buenos Aires (among others), with undergraduates heavily encouraged to study abroad before graduation.
Notable alumni of Trinity include political commentator Tucker Carlson, Pulitzer Prize-winning journalist George Will and Boston Red Sox president and CEO Sam Kennedy.
15. University of Chicago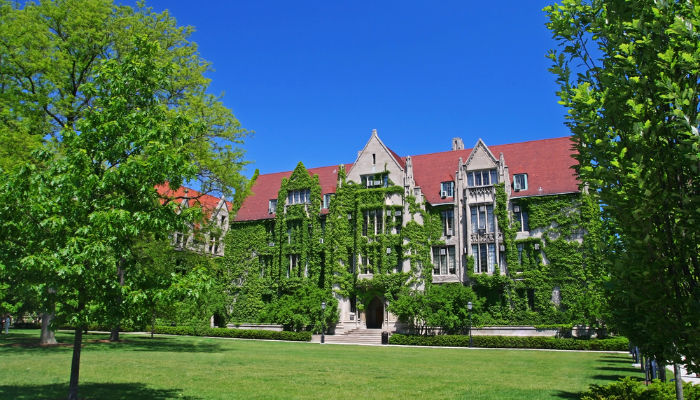 Estimated annual undergraduate tuition fee for 2022-2023: $61,179 
Founded in 1890 by John D Rockefeller, the University of Chicago is one of the largest universities on this list, both in terms of student population and endowment. It boasts an impressive 98 Nobel Laureates among its alumni, as well as 4 Turing Award winners, 23 Pulitzer Prize winners, 16 billionaires and numerous global heads of state — hardly surprising, given the university's reputation for demanding standards, intense workload and academic rigor.
Notable alumni include astronomer Carl Sagan, best-selling novelist Philip Roth and noted economist Milton Friedman.
14. Yale University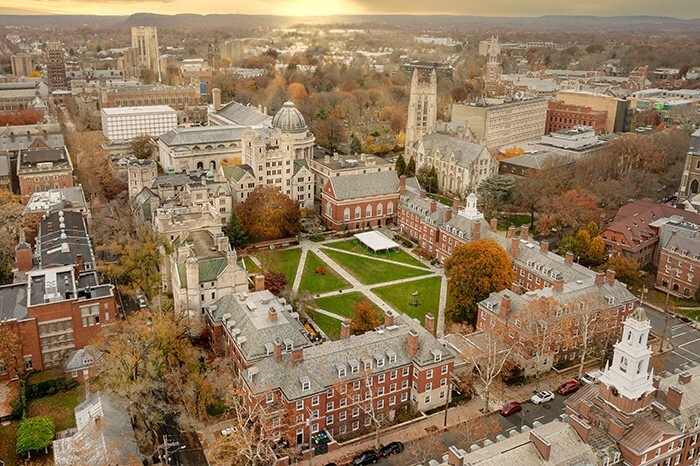 Estimated annual undergraduate tuition fee for 2022-2023: $62,250
Located in picturesque New Haven, Connecticut, Yale University was founded over 300 years ago in 1701. The university prides themselves on tradition, still celebrating their commencement ceremony on Old Campus to this day, and who can ever forget a Yale football game; they are legendary! Yale offers 81 undergraduate degrees as they encourage students to learn through teams, working through problems and finding a solution. The tradition, coupled with the continued growth of Yale University, stands out above the rest. It may come in as 14th most expensive, but they sure try to make it worth it!
With alumni like actress Meryl Streep and 43rd president, George W. Bush, Yale University continues to prove to be a force to be reckoned with as a top university. 
13. Pepperdine University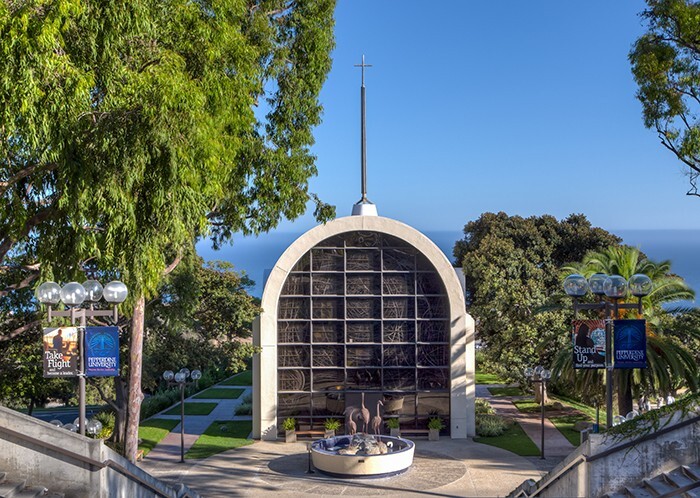 Estimated annual undergraduate tuition fee for 2022-2023: $62,390
The stunning campus of Pepperdine University is located high up in Malibu overlooking the Pacific Ocean. Founded in 1937 by George Pepperdine the college hosted 167 students with tuition, room, board, and fees amounting to $420. Undergraduate enrollment is now above 3,500, with students coming from all over the globe for the 13:1 student-teacher ratio as they study anything from business and education to psychology and law.
The Mowry family is among the list of notable Pepperdine University alumni, including Tahj Mowry from the WB's Smart Guy, and Tia and Tamera Mowry, from the WB sitcom Sister, Sister. Other alumni include Julia Hartz, founder and CEO of Eventbrite, Oscar Munoz, president and CEO of United Airlines, and Kimberly Yee, Arizona State Treasurer.
12. Harvey Mudd College

Harvey Mudd College
Estimated annual undergraduate tuition fee for 2022-2023: $62,516
Based just east of Los Angeles in Claremont, California, Harvey Mudd College is one of the seven elite Claremont Colleges and primarily specialises in STEM fields. As such, it occasionally engages in prank exchanges with the nearby California Institute of Technology, although its high production of science and engineering PhD graduates suggests a more serious academic rivalry.
Notable alumni of Harvey Mudd include NASA astronauts Stanley Love and George 'Pinky' Nelson, as well as SQL co-inventor Donald Chamberlin, Audacity creator Dominic Mazzoni and professional poker player Joe Pelton.
11. Franklin & Marshall College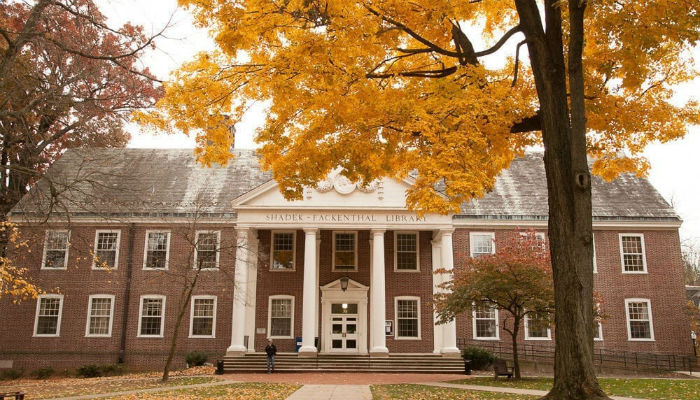 College Consensus
Estimated annual undergraduate tuition fee for 2022-2023: $62,652
A private liberal arts college located in southern Pennsylvania, Franklin & Marshall College was chartered in 1787, with its initial trustees including five signatories of the Declaration of Independence. It merged with nearby Marshall College in 1849 to create the modern-day institution. Bizarrely, the university's name and logo are also a licensed global fashion brand, following an agreement with an Italian fashion house in 2003.
Notable alumni of Franklin & Marshall include HBO CEO Richard Plepler, decorated army officer and author Richard 'Dick' Winters (as portrayed by Damien Lewis in 2001's Band of Brothers) and Ken Mehlman, the former campaign manager of George W Bush.
10. Brown University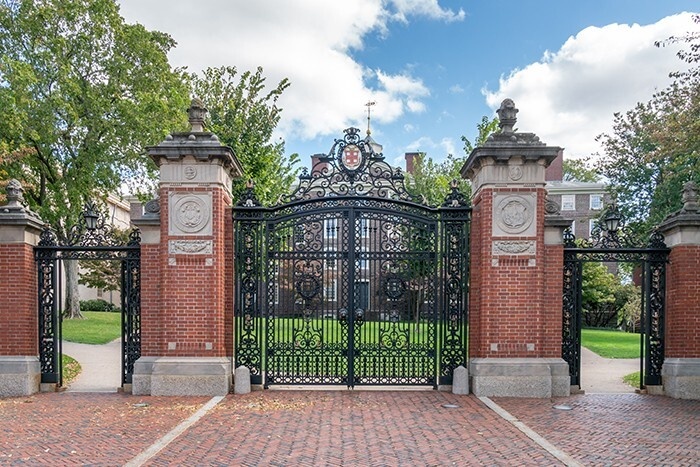 Estimated annual undergraduate tuition fee for 2022-2023: $62,680
Brown, founded in 1764 in Providence, Rhode Island, is a research university that prides themselves on an Open Curriculum where students are allowed to be creative. They take away the set of core courses and allow students to develop a personalized course of study. Brown believes through this process, students discover what they love more freely, allowing students to curate their own education right from the beginning; establishing independent and innovative leaders, but it doesn't stop them from being one of the hardest universities to get into.
This theory is proven through their notable alumni list, multiple actors and actresses like John Krasinski from The Office, and the lovable Emma Watson from everyone's favorite, Harry Potter, as well as lawyers like John F. Kennedy Jr.
9. Landmark College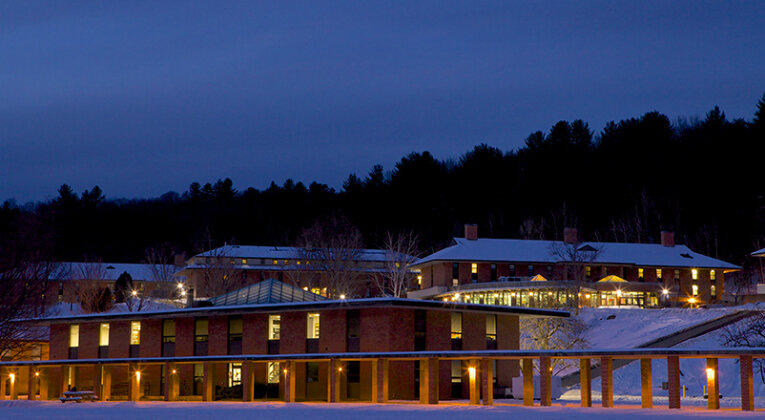 Landmark
Estimated annual undergraduate tuition fee for 2022-2023: $62,720
When it comes to Landmark College, they are a community centered around bringing education exclusively to students who learn differently; students with learning disabilities, ADHD, autism, or executive function challenges. The 6:1 student to faculty ratio allows for students to focus and study things like leadership, psychology, and life sciences. Landmark College is located in Putney, Vermont, and was founded in 1985 as the first college established specifically for the purpose of serving students with learning disabilities.
Their list of notable alumni includes James Stockwell, phlebotomist at Dartmouth-Hitchcock Medical Center.
8. Boston college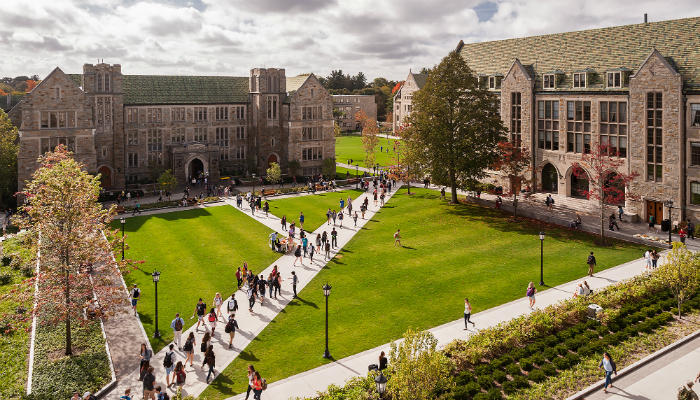 Stimson
Estimated annual undergraduate tuition fee for 2022-2023: $62,950
Located in Chestnut Hill, Massachusetts, Boston College is a Roman Catholic private research university, perhaps known best for its athletics programmes. Competing at NCAA Division I level, numerous high-level athletes — particularly within the NFL and NHL — have graduated from Boston, including Brian Gionta, Brian Boyle and Anthony Costanzo.
Other notable alumni include former US presidential nominee John Kerry, Star Trek actor Leonard Nimoy and comedienne Amy Poehler.
7. University of Southern California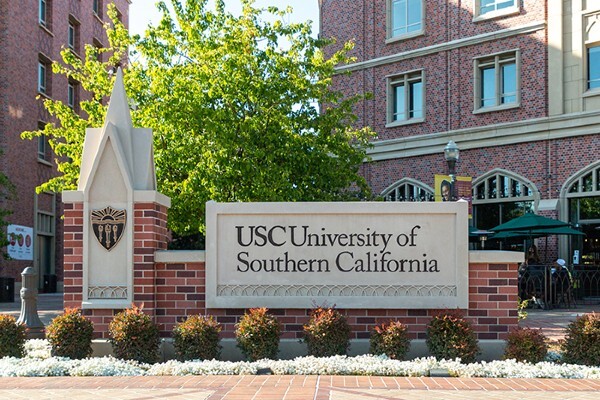 Estimated annual undergraduate tuition fee for 2022-2023: $63,468 
When you think of USC, most think about their amazing athletics program, and while that's true, the school nestled in the heart of LA has 19,500 undergraduate students in any one of their 126 different programs with a student-faculty ratio of 8:1. This allows USC to boast about their location, their athletics, and their prestigious academic programs, including the best online MBA program, that consistently rank them in the top colleges in America.
The notable alumni coming from USC are many, some even infamous. Film director, producer, and screenwriter, George Lucas, known for Star Wars and Indiana Jones, came from USC. Not to mention the commander of NASA's Apollo 11 mission, Neil Armstrong, the first person to set foot on the moon also is an alumnus. Quite the prestigious university producing some prestigious individuals!
6. Amherst College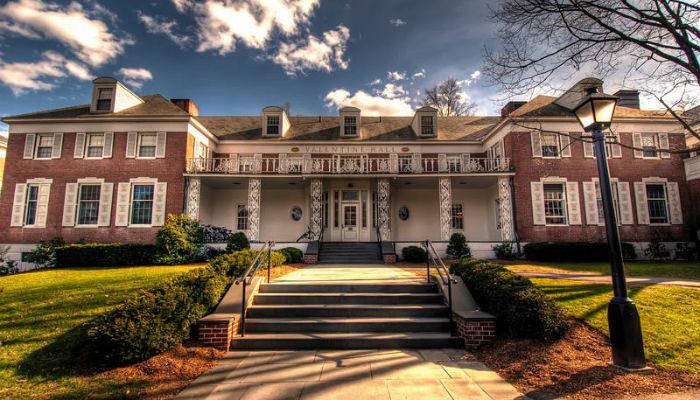 Amherst College
Estimated annual undergraduate tuition fee for 2022-2023: $63,500
Yet another private liberal arts college in the American northeast, Amherst College (not to be confused with the University of Massachusetts, Amherst, or UMass) was founded in 1821 and only offers undergraduate programmes. It maintains close ties with Williams College (which it was originally intended to replace) and Wesleyan College, and regularly performs well in US university rankings, leading to its reputation as one of the most selective college programmes in the country.
Despite its small size, Amherst has graduated many notable alumni, including former US President Calvin Coolidge; Tony, Emmy and Golden Globe award-winning actor Jeffrey Wright; and two former Prime Ministers of Greece: Antonis Samaras and George Papandreou.
5. Tufts University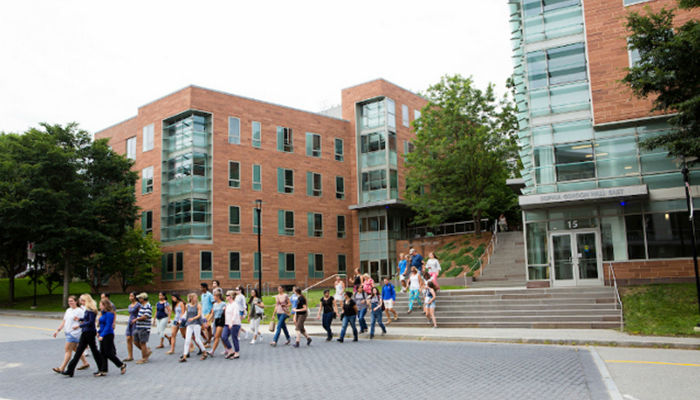 Tufts University
Estimated annual undergraduate tuition fee for 2022-2023: $63,804
Located in Medford and Somerville, Massachusetts, Tufts University was founded in 1852 and retains academic affiliations with nearby Harvard and MIT. Like Trinity, it is also noted for its emphasis on studying abroad, with an overseas campus in south-eastern France. The university also boasts a thriving acapella scene, with the Beelzebubs (of Glee fame), the Amalgamates and the Jackson Jills all originating from Tufts.
Other notable alumni include eBay founder Pierre Omidyar, figure skater Michelle Kwan and actor Hank Azaria.
4. Vassar College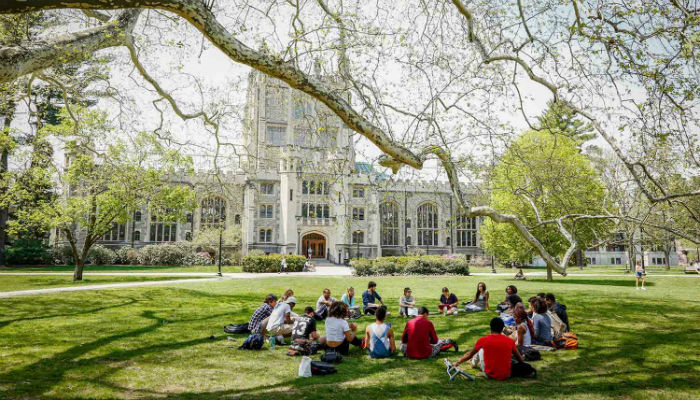 Vassar College
Estimated annual undergraduate tuition fee for 2022-2023: $63,840
Described as one of the most selective schools in the entire US, Vassar College — located in the rural town of Poughkeepsie, New York and named in 1861 for its founder Matthew Vassar — is well known for its wealth of extracurricular groups and associations, particularly within theater, comedy and acapella. Students are also encouraged to learn a language while at Vassar, as well as spend a semester elsewhere in the US or abroad.
Notable alumni include Friends actress Lisa Kudrow, Academy Award-winning actress Meryl Streep and journalist Evan Wright, while notable attendees include celebrity chef Anthony Bourdain, actress Anne Hathaway and musician Mark Ronson.
3. Colgate University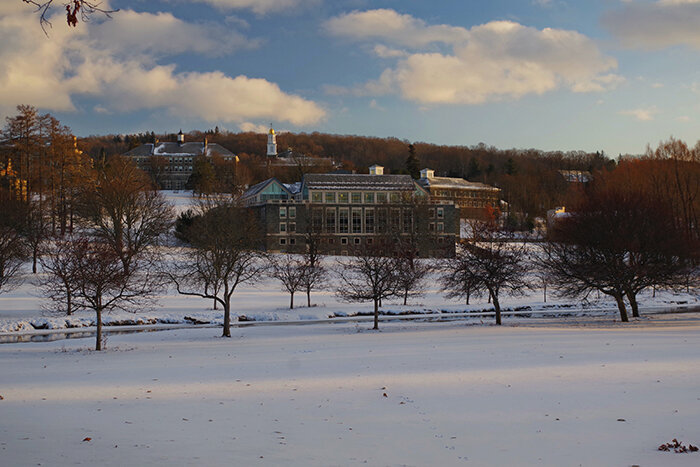 Estimated annual undergraduate tuition fee for 2022-2023: $63,904
Located in Hamilton, New York, Colgate University, is known for a modern education that is rooted in tradition dating back to the initial charter in 1819. Students who graduate from Colgate are fiercely loyal to their alma mater as they use their degree in liberal arts education, or one of the other 56 options to benefit the world around them; making Colgate a great school when you're trying to choose the right university.
With alumni like Charles Evans Hughes, 11th Chief Justice of the United States, professional football player for the Cleveland Browns, Otto Graham, and U.S. representative for New York's 22nd congressional district, Claudia Tenney, Colgate University hold's their own when it comes to notable alumni!
2. Columbia University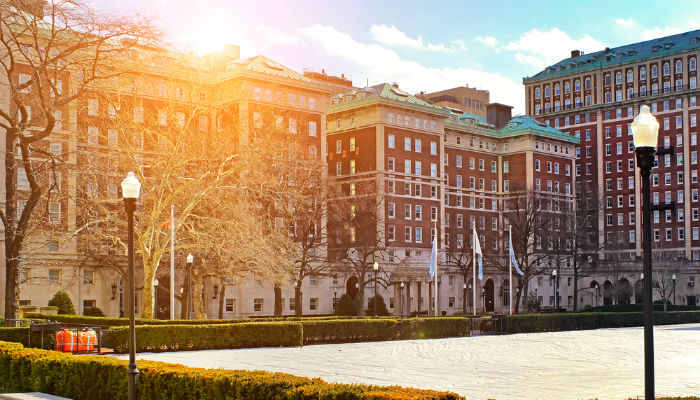 Estimated annual undergraduate tuition fee for 2022-2023: $65,524
Columbia University — located in Upper Manhattan, New York City — was established in 1754 by British royal charter, before changing its name after the Revolutionary War. Since then, it has contributed to numerous scientific breakthroughs, including the Manhattan Project, nuclear fission and the laser.
This is reflected in Columbia's alumni list, which includes 96 Nobel Laureates, as well as 5 Founding Fathers, 3 US Presidents, 29 foreign heads of state, 10 Supreme Court Justices, 38 living billionaires, 11 Olympic medallists, 39 Academy Award winners and 125 Pulitzer Prize recipients. Phew.
Among these glittering alumni are former US Presidents Barack Obama, Theodore Roosevelt and Franklin Roosevelt; writers Jack Kerouac, Hunter S Thompson and JD Salinger; and entertainers James Cagney, Art Garfunkel and Richard Rodgers (of Rodgers & Hammerstein fame).
1. University of Cambridge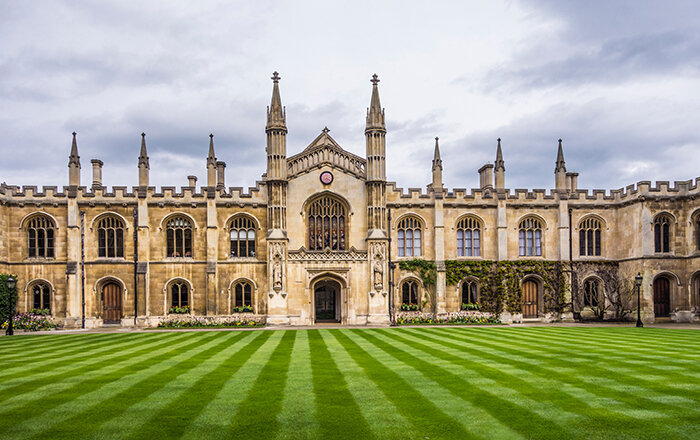 Estimated annual undergraduate tuition fee for 2022-2023: $72,787
The University of Cambridge's mission is to contribute to society through education, learning and research at the highest international level. Coming in at number one on our list of the most expensive universities in the world, they have been on the cutting edge of academic study for over eight centuries, so they definitely charge for that history! The University of Cambridge is located in Cambridge, United Kingdom and was founded in 1209, making it the second-oldest university in the English-speaking world. The school prides themselves on their international student population of over 3,200 students as they continually strive for academic excellence.
With alumni like Sir Isaac Newton, the scientist who discovered gravity and three laws of motion, William Harvey, the first physician to create a detailed description of the circulatory system, and poet and author Sylvia Plath; University of Cambridge has much to boast about!
Final thoughts
Of course, just because the universities on this list cost top dollar doesn't mean that they're necessarily the best. Indeed, when choosing a university, you should take into account the course that's best for you and the surroundings that you'll be most comfortable in.
There are plenty of ways to make money while you're a student, too, especially if you budget well. Don't forget to check out our guide on how to pay back your student loans, either!
Are you considering an education at any of these pricey universities? Join the conversation down below and let us know!
This is an updated version of an article originally published on 9 April 2019 and contains contributions by Siôn Phillpott.