Whoever told you employers read cover letters is a liar. Cover letters are being overlooked just as easy as the 'I accept the terms' text in Terms and Conditions.

The majority of employers don't read cover letters – in fact; they don't even care about them. For them, it is just another two or three paragraphs full of lies about how skilled you are and why you are so perfect for the job, when in reality, you are simply trying to show off. While some self-promotion is essential especially when looking for a job, this is not what a cover letter is about. The reason your cover letter ends up getting ignored is because it talks too much about you.
See Also: How to Write a Cover Letter
If you are currently looking for a job, here are some ways to make employers want to read your cover letter.
#1 Don't Make it All About You
Shutterstock
Employers don't want to hear all about what you did in your last job in the cover letter. In fact, they are more interested in learning what you know about them. Since the cover letter works more as a letter of interest than anything else, you need to explain why you want to work for them. Is it it's huge and leading success in the market? What do you think makes this organisation special? Why do you think you are a good fit? You need to answer all of these questions in the cover letter to allow employers to get an idea of what you have to offer and then take the appropriate steps to meet you.
#2 Make Your First Sentence Stand Out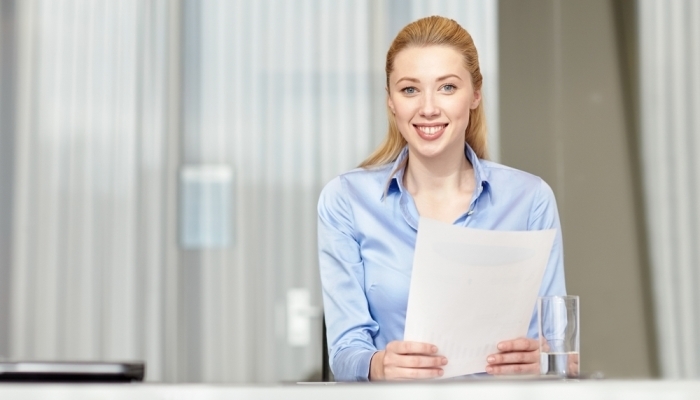 Shutterstock        
What's more effective than a powerful first sentence? An effective cover letter always begins with something that's witty and catchy enough to get the employer's attention. Just like an interesting book instantly catches the reader's attention, your cover letter should stand out. Instead of opening your letter with clichés and then explaining where you found the vacancy, refer to a quote from a letter or a performance review that shows how competent you are. You can also open by addressing the hiring manager and saying a few things about the organisation as this makes it more personal and convincing.
#3 Focus on Technical Skills
Shutterstock
A cover letter gives you the opportunity to talk more about yourself as opposed to simply listing your qualifications like a resume. This means that you can expand on your most impressive skills and explain how you meet these in a few sentences. But, you need to remember that employers aren't really interested in generic skills. They are interested in your technical knowledge of the job. Of course, you are allowed to refer to your transferable skills e.g. teamwork, communication skills, leadership – and you should; however, your cover letter becomes more impressive when you talk about your actual knowledge on the subject. Since you need to keep your cover letter short, you don't have to go into too much detail, rather simply explain how you acquired them while referring to your previous job roles.
#4 Show You Are a Good Fit
  Shutterstock        
More organizations are becoming interested in company culture and cultivating work environments that employees would want to work in. But, not every employee is meant to work for just any company, no matter how good or bad the environment may be. While some people would prefer to work in a quiet and private office and work individually, others are more motivated to work when they work in a team or an open-space office. Your personal characteristics, values and work ethic are what set you apart, so make sure you show a little bit of that in your cover letter. This should help employers decide whether you are a good cultural fit or not.  
It isn't difficult to write a winning cover letter, as long as you learn what employers want to see in one. Talking about yourself can get you some points, but cannot guarantee success. Show employers that you know who they are, explain why you are interested in the position and present your value.

Does your cover letter cover all of these points? What do you think needs to be changed? Let me know in the comments section below…