If there's one thing we know for sure, it's that France is a billionaire's paradise. From the long, sandy beaches of Cannes to the high-end Parisian suburbs and the French Riviera, it's the place to be if you're a billionaire.
But who are the wealthiest people in France? How did they do it?
Based on the Forbes Billionaires 2023 list, we've identified the top 10 richest people in France, including their net worth, the industry they're in, and how they actually made it onto the list in the first place.
10. Tanya Saadé Zeenny

Lloyd's List
Net worth: $9.8 billion
Forbes ranking: #184
Tanya Saadé Zeenny is the daughter of Jacques Saadé, who founded Compagnie maritime d'affrètement (CMA) back in the late '70s. Just under 20 years later, in 1996, Jacques Saadé's company bought Compagnie Générale Maritime (CGM), forming a transportation giant that's worth a staggering $52 billion today.
A graduate of the American Business School in Paris, Saadé Zeenny is now executive officer of the CMA CGM Group and president of the CMA CGM Foundation, which funds projects that promote the wellbeing of children, particularly ones from underprivileged backgrounds.
9. Rodolphe Saadé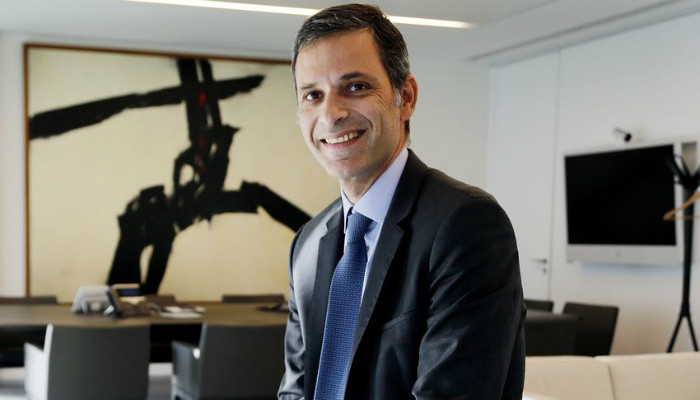 La Provence
Net worth: $9.8 billion
Forbes ranking: #184
Rodolphe Saadé, son of the aforementioned shipping magnate Jacques Saadé, is the chairman of the CMA CGM shipping company. He took over in 2017, following the death of his father, and runs the business along with his siblings and mother. The company is the world's third-largest shipping company and ships to approximately 420 ports in over 160 different countries.
Saadé has clearly been doing some things right. The company, based in Marseille, has reported a net profit of $25 billion in 2022 despite market conditions in the logistics industry being on the decline!
8. Jacques Saadé, Jr
Net worth: $9.8 billion
Forbes ranking: #184
Much like his siblings Rodolphe and Tanya and his mother Naila, Jacques Saadé, Jr holds a leadership role at the CMA CGM shipping company. More specifically, he has held the title of real estate director since 1996, and has previously worked as budget control officer within the company.
7. Nicolas Puech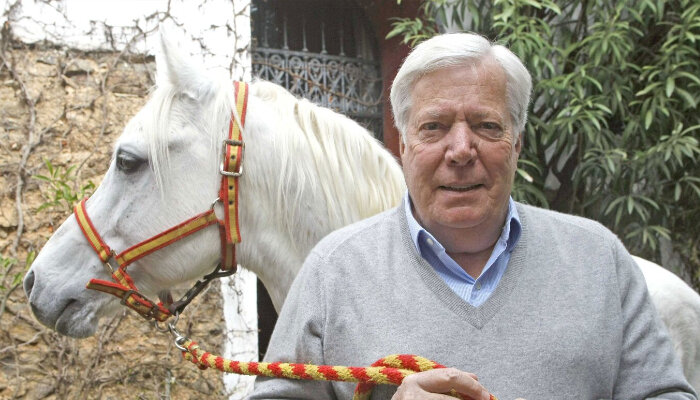 L'Opinion
Net worth: $9.8 billion
Forbes ranking: #184
Nicolas Puech, son of Francis Puech and Yvonne Hermès, belongs to the fifth generation of Thierry Hermès' descendants. This is the Thierry Hermès we're talking about, of course, founder of luxury design house Hermès International, that's now worth a whopping $211 billion.
Although the French billionaire heir and businessman resigned from the supervisory board of Hermès in 2014, he still owns around 5% of the company. That leaves him with an estimated net worth of just under $10 billion!
6. Emmanuel Besnier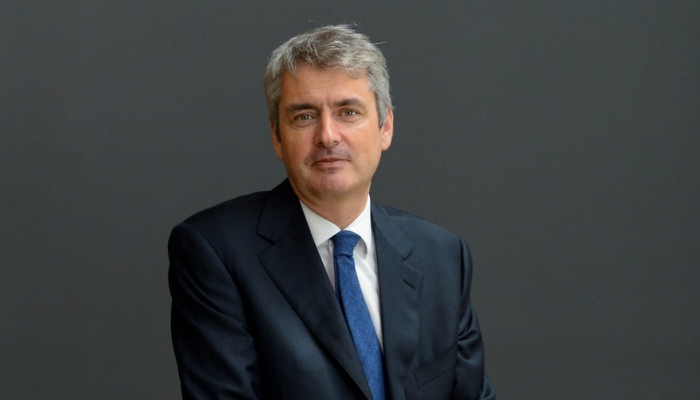 RTL
Net worth: $22 billion
Forbes ranking: #71
Another billionaire to inherit his father's company and fortune, Emmanuel Besnier has been the CEO and controlling shareholder of the dairy giant Lactalis since 2000. The company, which includes Parmalat, Président and Stonyfield Farm among its brands, is also co-owned by Emmanuel's younger siblings, Jean-Michel and Marie.
Educated at the renowned ISG Business School in Paris, the CEO is notoriously publicity-shy, earning him the nickname "The Invisible Billionaire" in the French media.
5. Gérard Wertheimer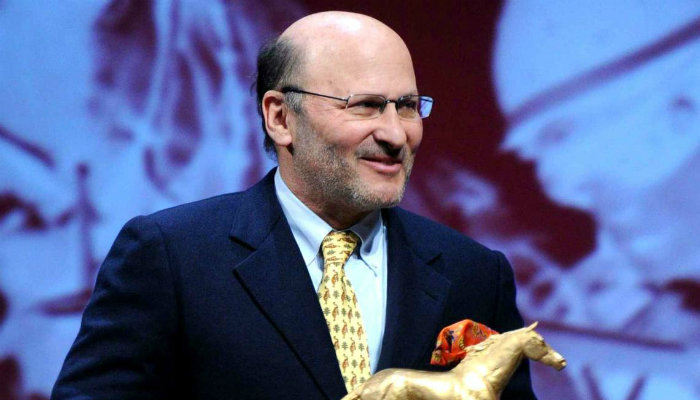 HETQ
Net worth: $31.6 billion
Forbes ranking: #41
Following a controversial business arrangement in 1924, Gerard Wertheimer's grandfather Pierre launched the House of Chanel, a small but exclusive fashion boutique built upon the success of the Chanel No 5 perfume. Now, Gérard — along with his brother Alain — retains control of what has become a global icon, heading the company's watch division.
A keen equestrian, he invests a lot of time breeding thoroughbred horses at the family's stable. He's also made several investments in a number of exclusive vineyards with his brother. He is currently based in New York City and Geneva.
4. Alain Wertheimer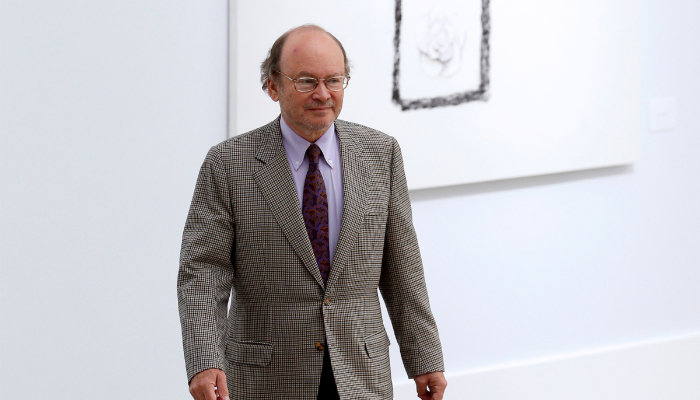 Business Insider
Net worth: $31.6 billion
Forbes ranking: #41
As the chairman of Chanel, Alain is the more senior of the two Wertheimer brothers, having convinced the board of trustees to hand him the reins in 1973 at the age of just 25. In 1983, he appointed iconic fashion designer Karl Lagerfeld to be the fashion division's creative and artistic director, thereby revolutionizing the brand and revitalizing the company's ailing finances.
Alain has little involvement in the artistic vision of the brand, preferring to take a backseat. He tends to shun the limelight, rarely giving interviews or even attending Chanel events.
3. François Pinault and family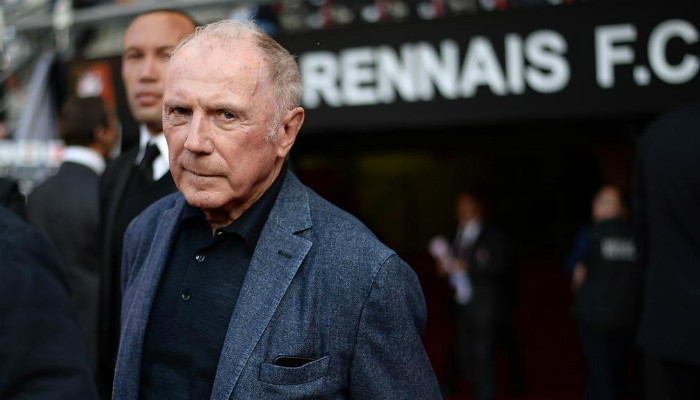 The National
Net worth: $40.1 billion
Forbes ranking: #28
After borrowing money to start a small timber trading business in 1963, few would have predicted that François Pinault would turn Kering — the name of his fledgling enterprise — into a multibillion-dollar luxury retail conglomerate. Yet, under the founder's shrewd leadership, the company now owns a string of household brands, including Gucci, Yves Saint Laurent and Alexander McQueen.
Like many of the billionaires on this list, Pinault is also a keen art collector. His family is estimated to own nearly 3,000 pieces, including original works by Pablo Picasso, Damien Hirst and Martial Raysse, while Pinault donated €100 million ($110.5 million) for the rebuilding of the Notre-Dame de Paris in 2019.
2. Françoise Bettencourt Meyers and family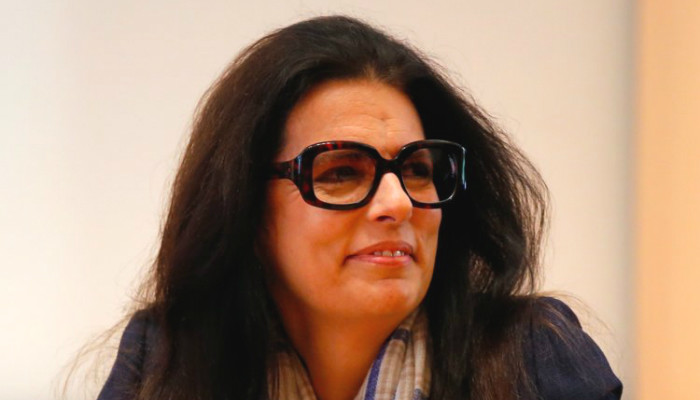 Business Insider
Net worth: $80.5 billion
Forbes ranking: #11
The granddaughter of L'Oréal founder Eugène Schueller, Françoise Bettencourt Meyers is now the sole heiress of the global cosmetics giant, following the death of her mother Liliane in 2017. Following this, she was officially named the richest woman in the world.
Although Bettencourt Meyers now serves the company in a non-executive role, she still retains ownership through her 33% worth of shares. She's also sat on the board since 1997 and acts as chairwoman of L'Oréal's holding company. Like Pinault, Bettencourt Meyers is also in touch with her philanthropic side, having pledged €200 million ($221 million) to the planned rebuilding work at Notre-Dame.
1. Bernard Arnault and family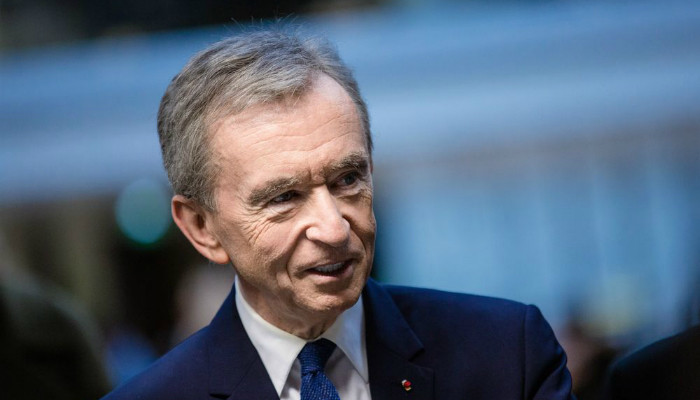 Money
Net worth: $211 billion
Forbes ranking: #1
As the chairman and chief executive of LVMH Moët Hennessy Louis Vuitton, Bernard Arnault is responsible for the largest luxury goods company on the globe. This has made him not only the richest person in France but also the richest person in the world!
After taking over his father's real estate company in 1979, Arnault changed direction and began acquiring luxury goods brands, such as Christian Dior. This led to his involvement in LVMH, of which he soon became the controlling shareholder. Since then, the company's portfolio — and its profits — has increased significantly, with over 70 luxury brands operating under the LVMH umbrella.
Arnault himself is a keen art collector — he opened a $135 million museum in Paris in 2014, featuring works by Picasso, Andy Warhol and Yves Klein. He has also donated over $220 million to the rebuilding of Notre-Dame fund and has invested in several online ventures (including Netflix) as well as in the French supermarket giant Carrefour.
Final thoughts
Many of the people who made this list were born into their billionaire status through familial ties. However, that doesn't mean it's not possible to join the richest in the world through sheer determination and hard work. There are many self-made billionaires in the world, too!
If you're a budding skilled entrepreneur, take note of these names and look further into how they achieved their vast wealth. Although they've (mostly) inherited their company, that doesn't mean they haven't put in the work. Every one of these French billionaires will have made mistakes, lost money and made bad choices at some point in their career. I'm sure if you could sit and have a conversation with them, they'd tell you exactly that.
Surprised to see anyone on the list? Join the conversation below and let us know.
Originally published on May 30, 2019. Updated by Electra Michaelidou and Hayley Ramsey.