Whether it's the high-end fashion houses of the Champs-Élysées, the exclusive ski lodges of Chamonix or the luxury yachts, Maseratis and roulette wheels of the French Riviera, there's one thing that is abundantly clear to us mere mortals: France is a billionaire's paradise.
According to the latest figures from Forbes, there's no shortage of billionaires, either. This is great news, of course, for yacht salespeople but, given the French reputation for romanticism, it could also be a good omen for you.
If you are looking into the idea of marrying someone for their money, for instance, then heading to France might be the best place to start.
To prove it, we've compiled a list of the top 10, so join us as we count down the richest people in France (or, if you'd prefer, the 10 best potential suitors).
9. Olivier Dassault (tie)

Galerie
Estimated net worth: $6 billion (£4.7 billion)
The oldest son of aviation and media magnate Serge Dassault, Olivier Dassault has continued to play an active role in his father's company, acting as the company's strategy and development president as well as taking on several board roles. Like his father, Dassault is also politically active, currently representing the Oise region in France's National Assembly.
He has forged a career of his own, too, having graduated as a pilot from the French Air Force's officer academy in 1974. The 67-year-old holds several aviation world records as well as a PhD in business management computing, while he has also had several photography books and film scores published.
9. Laurent Dassault (tie)

The Epoch Times
Estimated net worth: $6 billion (£4.7 billion)
Serge Dassault's second-born son, Laurent Dassault, also inherited an equal share of his father's wealth following his sudden death in May 2018. Like his brother, he is heavily involved in the running of the Dassault Group empire, currently acting as the co-managing director. He also serves as director of the family's auction house, which acquires and sells art, horses and real estate.
Dassault also has military experience, having served briefly as an intelligence officer in the French Air Force, although it is in banking that the 65-year-old spent much of his career. In addition, he has invested in various wineries and is a keen collector of art.
8. Patrick Drahi

Bloomberg
Estimated net worth: $7.7 billion (£6 billion)
Born in Morocco to Israeli parentage, Patrick Drahi moved to France at age 15, studying engineering at the École Polytechnique in Paris before founding the Netherlands-based telecommunications conglomerate, Altice, in 2001.
Since then, the 55-year-old has acquired numerous media and communications providers in France, Israel and Portugal. Under his control, Altice expanded into the US market in 2015 to purchase controlling stakes in cable providers Suddenlink Communications and Cablevision, consolidating them into the newly formed Altice USA in 2017. Although Drahi was implicated heavily in the Panama Papers scandal in 2016, the Geneva-based magnate continues to see his bank balance thrive.
7. Rodolphe Saadé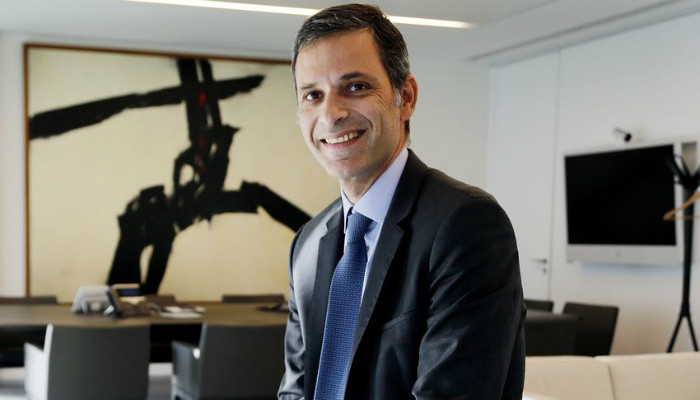 La Provence
Estimated net worth: $10.5 billion (£8.2 billion)
The son of recently deceased shipping magnate Jacques Saadé, Rodolphe Saadé is now responsible – along with siblings Tanya and Jacques, and mother Naila – for the running of the family business, taking over as chairman and CEO of the CMA CGM shipping group in 2017.
Saadé clearly has his work cut out, too. The company, based in Marseille, is one of the largest shipping companies in the world, with assets of over $20 billion (£15.7 billion) and revenue streams in 2018 of over $23 billion (£18 billion).
6. Emmanuel Besnier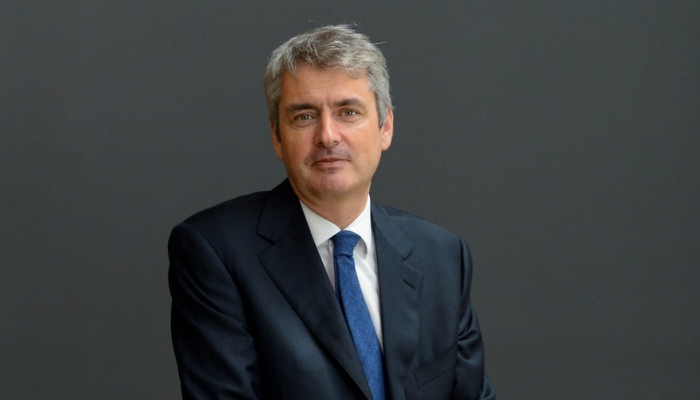 RTL
Estimated net worth: $14.3 billion (£11.2 billion)
Another billionaire to inherit his father's company and fortune, Emmanuel Besnier has been the CEO and controlling shareholder of the dairy giant Lactalis since 2000. The company, which includes Parmalat, Président and Stonyfield Farm among its brands, is also co-owned by Emmanuel's younger siblings, Jean-Michel and Marie.
Educated at the renowned ISG Business School in Paris, the 48-year-old is notoriously publicity-shy, earning him the nickname 'the invisible billionaire' in the French media.
4. Gerard Wertheimer (tie)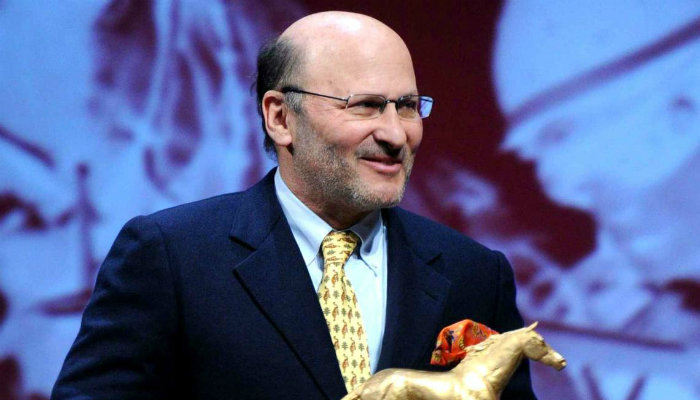 HETQ
Estimated net worth: $14.6 billion (£11.5 billion)
Following a controversial business arrangement in 1924, Gerard Wertheimer's grandfather Pierre launched the House of Chanel, a small but exclusive fashion boutique built upon the success of the Chanel No 5 perfume. Some 95 years later, Wertheimer – along with his brother Alain – now retains control of what has become a global icon, heading the company's watch division.
A keen equestrian, the 68-year-old invests a lot of time breeding thoroughbred horses at the family's stable, while, along with his brother, he has made several investments in a number of exclusive vineyards. He currently resides in Switzerland.
4. Alain Wertheimer (tie)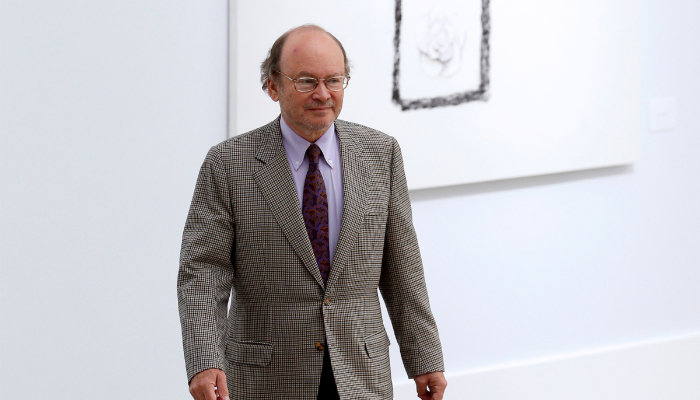 Business Insider
Estimated net worth: $14.6 billion (£11.5 billion)
As the chairman of Chanel, Alain is the more senior of the two Wertheimer brothers, having convinced the board of trustees to hand him the reigns in 1973 at the age of just 25. In 1983, he appointed iconic fashion designer Karl Lagerfeld to be the fashion division's creative and artistic director, thereby revolutionising the brand and revitalising the company's ailing finances.
Along with his younger brother, Wertheimer has little involvement in the artistic vision of the brand, preferring to take a backseat. The 71-year-old also shuns the limelight, rarely giving interviews or attending Chanel events.
3. François Pinault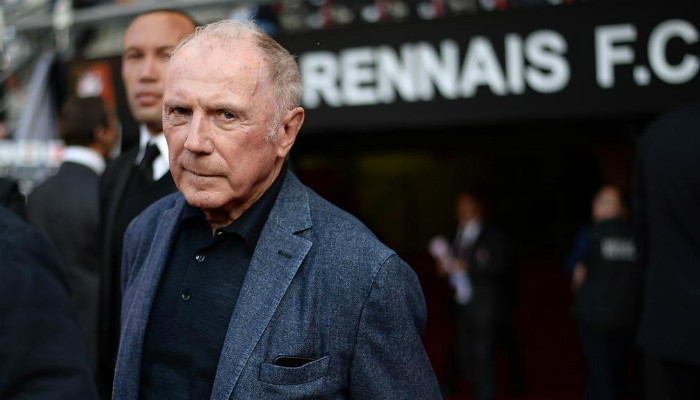 The National
Estimated net worth: $29.7 billion (£23.3 billion)
After borrowing money to start a small timber trading business in 1963, few would have predicted that François Pinault would turn Kering – the name of his fledgeling enterprise – into a multibillion-dollar luxury retail conglomerate. Yet, under the 82-year-old's shrewd leadership, the company now owns a string of household brands, including Gucci, Yves Saint Laurent and Alexander McQueen.
Like many of the billionaires on this list, Pinault is also a keen art collector. His family is estimated to own nearly 3,000 pieces, including original works by Picasso, Damien Hirst and Martial Raysse, while Pinault pledged to donate €100 million ($111.6 million / £87.6 million) for the rebuilding of Notre-Dame Cathedral in April 2019.
2. Françoise Bettencourt Meyers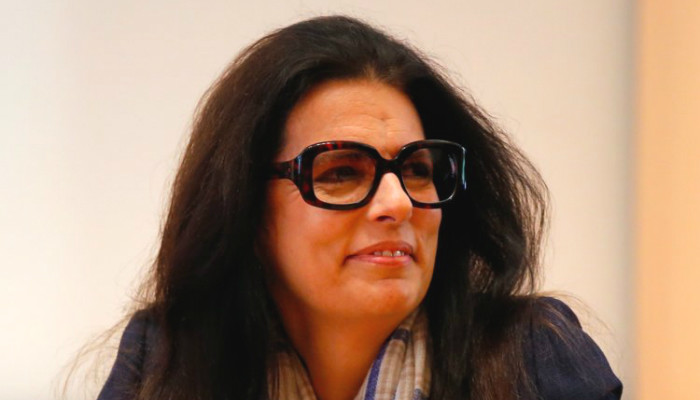 Business Insider
Estimated net worth: $49.3 billion (£38.7 billion)
The granddaughter of L'Oréal founder Eugène Schueller, Françoise Bettencourt Meyers is now the sole heiress of the global cosmetics giant, following the death of her mother, Liliane, in 2017. That's not all, either: as of April 2019, it has also officially made her the richest woman in the world.
Although Bettencourt Meyers now serves the company in a nonexecutive role, she still retains ownership through her 33% worth of shares. She has also sat on the board since 1997 and acts as chairwoman of L'Oréal's holding company. Like Pinault, the 65-year-old is also in touch with her philanthropic side, having pledged €200 million ($223.1 million / £175.1 million) to the planned rebuilding work at Notre-Dame.
1. Bernard Arnault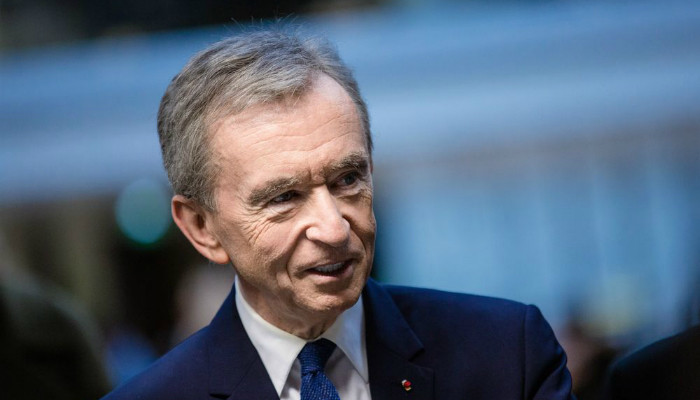 Money
Estimated net worth: $76 billion (£59.6 billion)
As the chairman and chief executive of LVMH, Bernard Arnault is responsible for the largest luxury goods company in the world. This has made him the richest man in Europe, and the fourth richest in the world after Jeff Bezos, Bill Gates and Warren Buffet.
After taking over his father's real estate company in 1979, Arnault changed direction and began acquiring luxury goods brands such as Christian Dior. This led to his involvement in LVMH, of which he soon became the controlling shareholder. Since then, the company's portfolio – and its profits – has increased significantly, with over 70 luxury brands operating under the LVMH umbrella.
Arnault himself is a keen art collector – the 70-year-old opened a $135 million (£106 million) museum in Paris in 2014, featuring works by Picasso, Andy Warhol and Yves Klein). He has also donated over $220 million (£172.7 million) to the rebuilding of Notre-Dame fund and has invested in several online ventures (including Netflix) as well as in the French supermarket giant Carrefour.
As you can see, the best way to put 10 figures in your bank account in France is clearly to marry – or be born – into the right family; there aren't many self-made billionaires on this list. But in the meantime, maybe you can dream about what you'd spent all that money on; after all, the combined total net worth of these billionaires is a staggering $229 billion (£179.4 billion)!
So, tell us: what would you do with that money? Let us know in the comments below!
---
This article is an updated version of a previous article originally published on 22 May 2017.